Brooke Henderson's putter let her down on the back nine in round three. So, she called her father, Dave, on Friday night and he had a simple message.
"Don't worry about it and go win the tournament"
She did exactly that on Saturday at the LOTTE Championship and dedicated the win to the Humboldt Broncos junior hockey league team that suffered the horrific bus accident that claimed 16 lives.
"The wind conditions were incredible and I think Brit and I did a great job," said Henderson. "My sixth win on Tour continues to be a dream come true. Watching Pernilla (Lindberg) win a major was a lot of motivation. She showed a lot of grit and I thought 'I could do that too' so I owe a lot to her."
Henderson made two birdies on her front nine including a 10-footer on nine to stretch her one shot lead at the start of the round to three at the turn.
The 20-year-old made a testy 4-footer for par on ten. Despite a bogey on the par-3 12th and a missed short birdie on the par-5 13th, Henderson hung tough.
"Fortunately I was able to overcome the shaky putting at times. I just tried to be calm and relaxed and made a couple really nice putts coming in."
She hit three great shots into the par-5 14th and made a short birdie to build a two-shot lead while Inbee Park was making a charge. Then, on hole 16, Henderson drilled an 8-footer to seal the tournament. Henderson let out a fist pump of redemption perhaps as she made a double on 16 in round three.
She posted a 3-under, 69 to win with a four-day total of 12-under. She won comfortably by four shots over Azahara Munoz.
It's her sixth career LPGA win and first this season. She has now won a tournament each of her four seasons on Tour. Further, Henderson continues to creep up towards the win total of Sandra Post (8), who holds the distinction of most wins by a Canadian.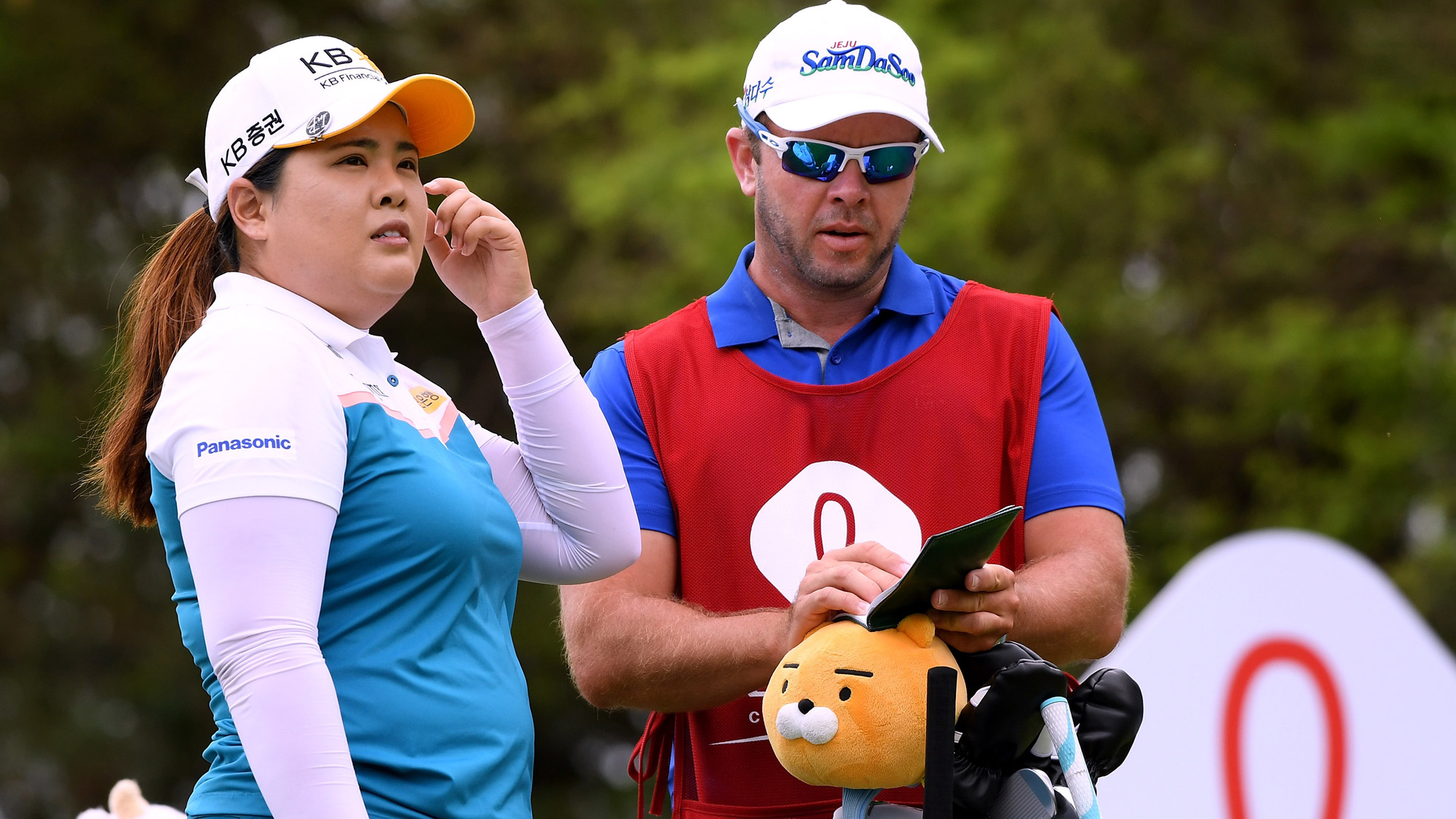 Inbee Park Likely Falls Just Short of #1
Coming into the final-round, Rolex World No. 3 Inbee Park was projected to move to No. 1 in the world for the first time since 2015 with a win or a solo second place finish. She nearly made a 45-footer on the 18th hole to get into solo second, but then missed a short par putt to post an even-par, 72 and finished in a tie for third place at 7-under.
Current No. 1 Shanshan Feng finished in a tie for third after a birdie on 18. The projections coming into the day stated that Feng had to finish inside the top 41 to retain world No. 1 if Park finished third.
"Even though I didn't win, I brought out my A-game and I'm happy with that," said Feng. "I don't really think about the No. 1 ranking. Even if I lose it, I know I can get it back with good play."
Therefore, Park will likely not climb to No. 1 when the official Rolex Women's World Golf Rankings are released on Monday. Feng will hold the top spot for a 23rd consecutive week.
Park has played amazing golf this season with a win at the Bank of Hope Founders, a tie for second at the ANA Inspiration and now another strong performance in Hawaii.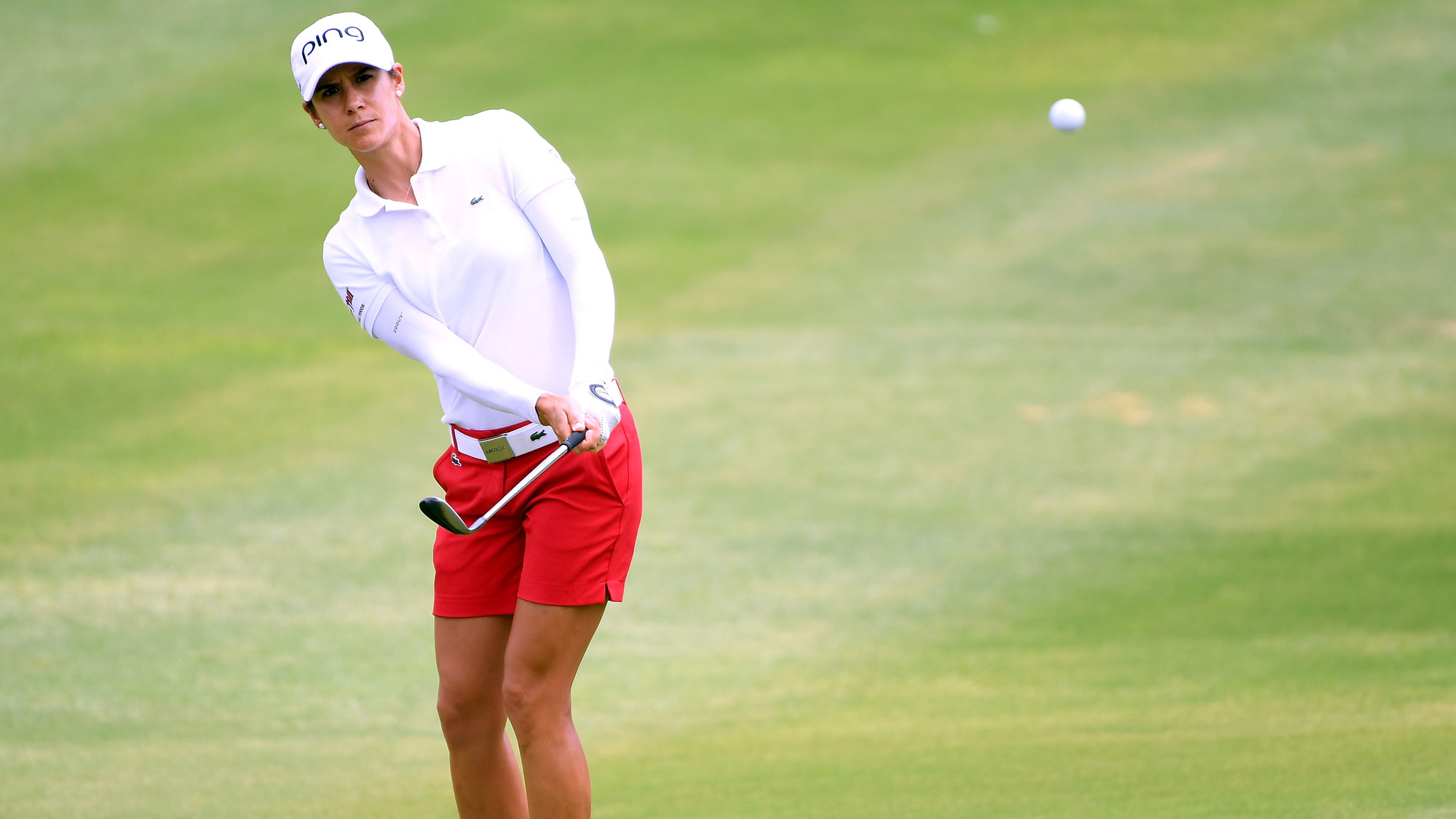 Azahara Munoz Feeling Better After Thyroid Issue
Azahara Munoz, who started the day in a tie for 15th and six shots back, posted a bogey-free 5-under, 67, the round of the day, to finish second at 8-under. It's her best finish on the LPGA since finishing in second at the 2014 HSBC Women's Champions.
"I'm hitting the ball the best I could remember," said Munoz. "I think I'm back to 2014 when I last contended, but I have gone through quite a few health issues. I'm playing really well right now so I'm quite excited to see that."
Munoz detailed a scary health issue where symptoms included low energy and anxiety and then a lot of hair loss.
"I went to the dermatologist and I found out I have a really bad thyroid problem," said Munoz. "Thankfully they got it right, but it has taken quite awhile to get the medication up. Finally I'm feeling better and I have a lot of energy, but before I was so run down."
Munoz has made the cut in each of her eight starts this year and now has four top 20 finishes.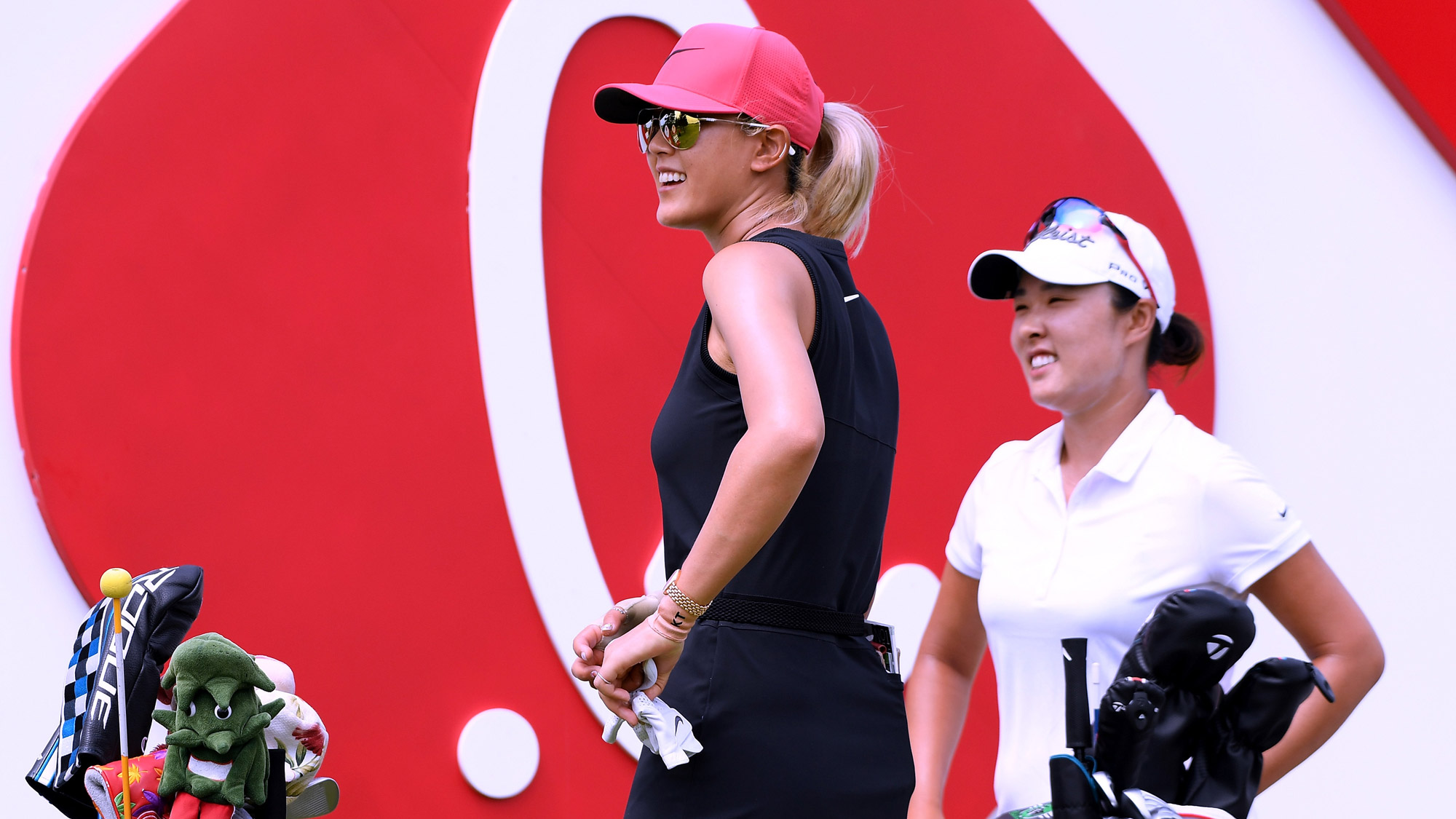 Michelle Wie Finishes with 71 and to Host Ping Pong Charity Event
Michelle Wie of course wanted to win her hometown LPGA event for a second time, but settled for rounds of 72-73-69-71 to finish inside the top 15.
"I feel pretty close to being back in the winning form," said Wie. "A few shots here and there had gone better I would have had a chance, but I'm excited with how I'm playing."
After speaking with the media, Michelle Wie was off to get ready to host her annual Ping Pong charity tournament to raise money for the Hawaii State Junior Golf Association.
Trending on Social