"I could have been at that concert."
"That could have been me."
Those are the scary thoughts that filled LPGA rookie Jennifer Hahn's head in the hours after finding out that a gunman had opened fire on October 1st at the Route 91 Harvest music festival in her hometown of Las Vegas.
Hahn went to college at Vanderbilt and naturally became a country music fan while soaking up the sounds of Nashville.
There were two concerts that weekend in Vegas that her friends were debating on attending. It was either the Route 91 concert on Sunday, where the shooting happened, or a Sublime and Sum 41 concert on Friday. Her group decided on the Sublime and Sum 41 concert on Friday.
"Due to the magnitude of the shooting and the fact that I could have been there, I felt survivor's guilt," explained Hahn, who was born and raised just 10 minutes from the scene of the deadliest shooting in U.S. history that claimed 58 lives. "I felt like I had to do something, I couldn't just sit there and do nothing."
Hahn and her mother, Julie, went to a food truck event the night of the shooting and were back home at 9:30 p.m. Thirty minutes later she got an alert on her phone about an active shooter at Mandalay Bay and immediately turned on the national news. There was nothing reported yet. Then, she checked the local stations and realized something was terribly wrong. When she shifted to social media, she started to understand the dire nature of what was happening in her hometown.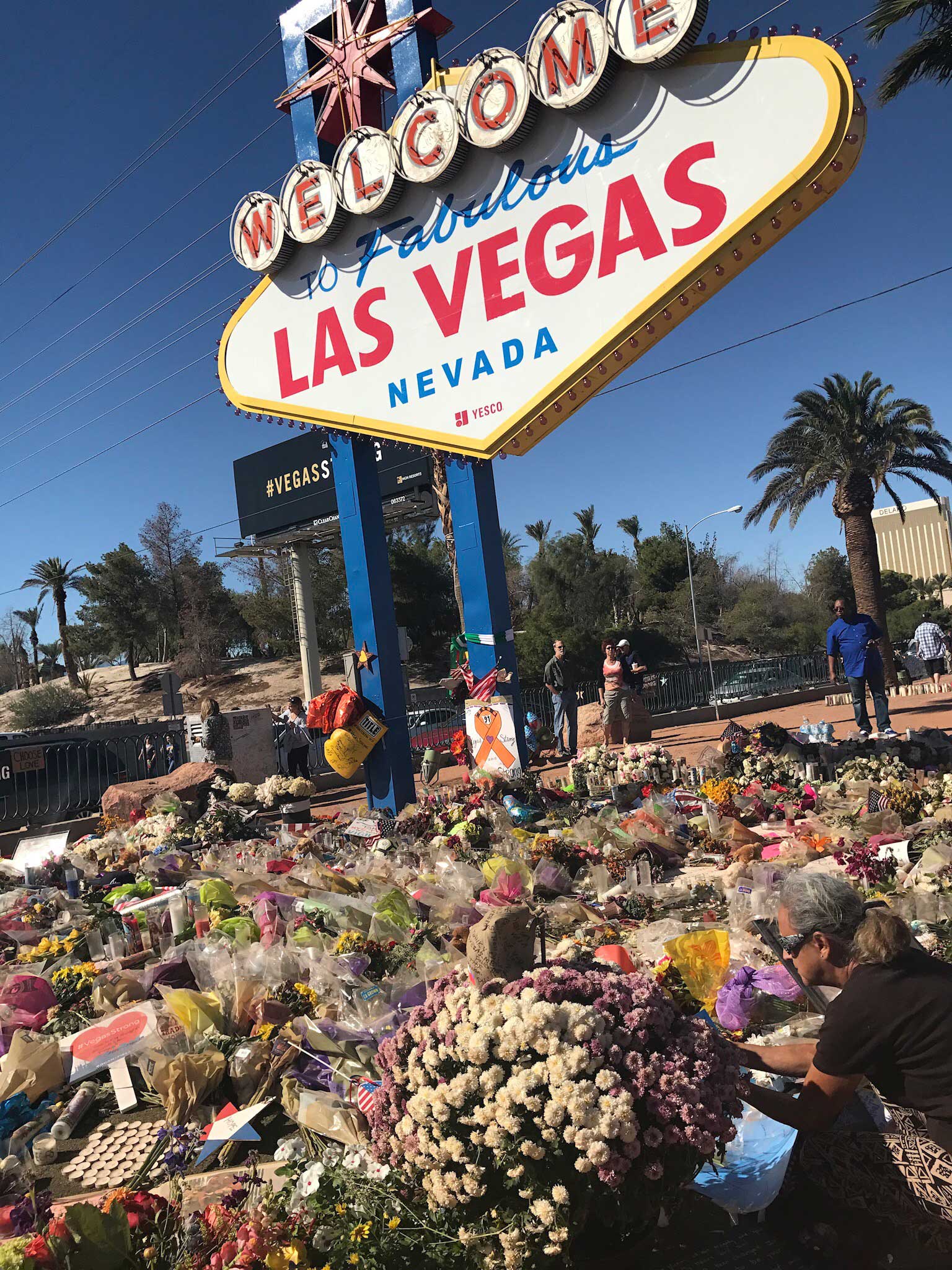 Hahn couldn't sleep. She stayed up all night glued to social media and the news while checking to make sure friends who attended the concert were safe. Fortunately, none of her friends were injured. At about 4:00 a.m. her east coast friends began texting to check on her. At 6:00 a.m. she woke up her mother.
"The news kept saying they need blood because there were 500 people injured," explained Hahn. "We got to the nearest blood bank before 6:30 a.m. and there were already 100 people lined up."
The small blood bank couldn't handle the crowd of people. They were told to come back in a few hours. Instead, they volunteered to help distribute water, food and blankets that were coming in droves. Finally, 12 hours later, they were able to donate blood.
"Our city has never gone through this horrific event, but it was actually pretty amazing how our community came together," explained Hahn. "It made the city feel stronger."
Nine days after the shooting, Hahn left for Stage II of the LPGA Qualifying Tournament. She decided to make more than 200 black ribbons for her fellow competitors and volunteers to wear in honor of the victims. She advanced out of Stage II and earned conditional status at Final Stage with a T32 finish.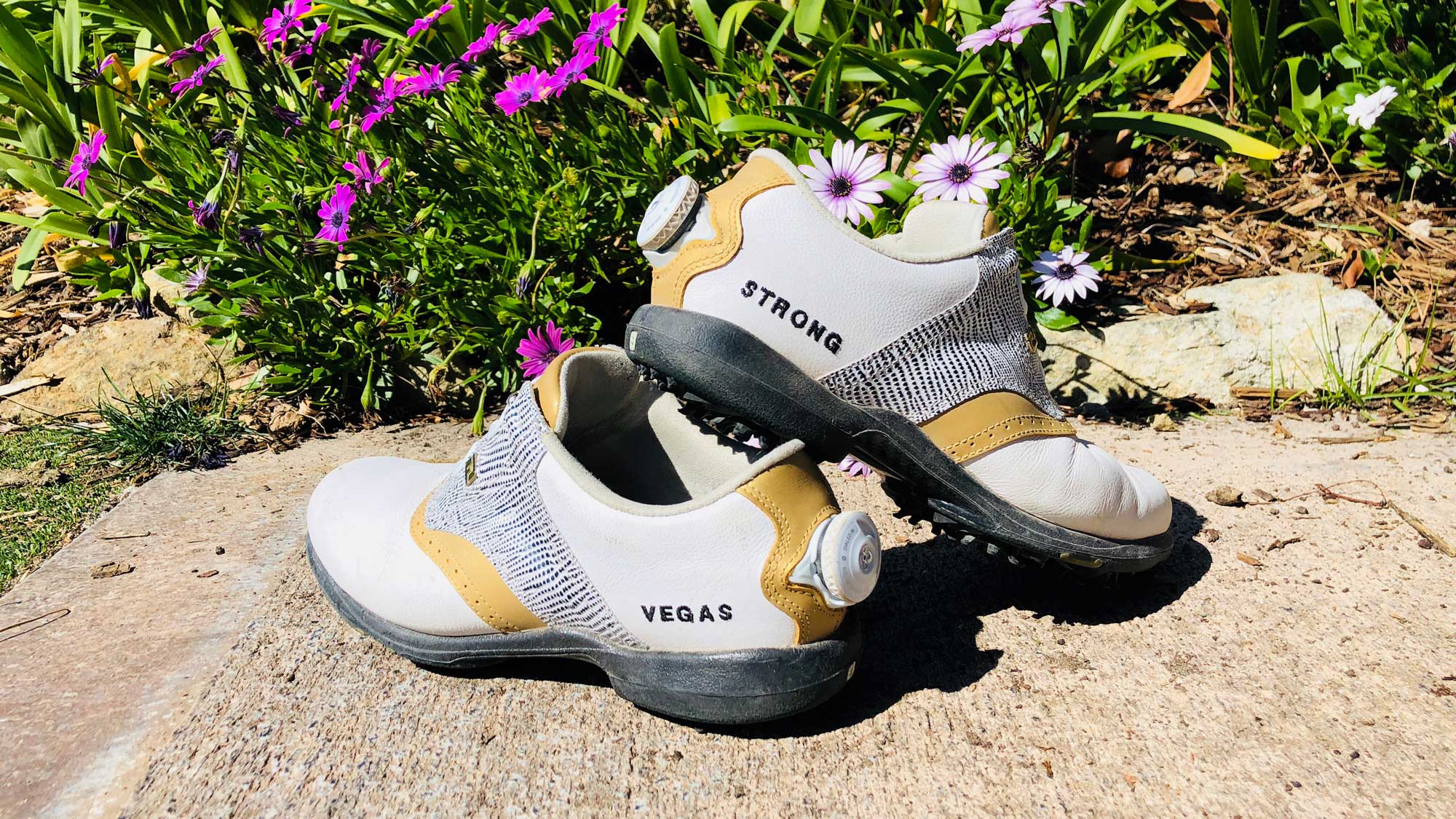 In Phoenix this week, as she makes her 2018 debut, she'll be sporting "Vegas Strong" golf shoes.

"I'm so thrilled that they chose me," said the 23-year-old, whose poignant letter about the Vegas shooting and how it has inspired her, earned her a sponsor's invite to this week's event. "It has been my dream to play on the LPGA for years now and finally it's a reality."

Hahn Monday Qualified for the ShopRite LPGA Classic last year so this will be her second career start. She's playing this week for the 58 that didn't survive, and for her hometown of Vegas that was striped of its safety for one night.

"Vegas is known to be a happy place for people to relax and have fun and the city is back to normal, but I don't want people to forget," said Hahn. "I can't wait for this tournament to start."

And she's carrying the whole city of Las Vegas with her.