You want to know real pressure?
Try standing over a 3-foot putt knowing that it's the difference between making the cut and being able to afford rent or, well, not being able to pay your rent.
Jeehae Lee remembers having these moments when she played the FUTURES Tour in 2007 and 2008 and then the LPGA from 2009 through 2011.
The experiences are far different these days as the Director of Business Strategy at Topgolf, but she traces combating pressure back to her competitive playing days. One of Lee's initiatives is organizing and executing the Topgolf Tour, which culminates in Las Vegas where a two-person team has a chance to win $50,000.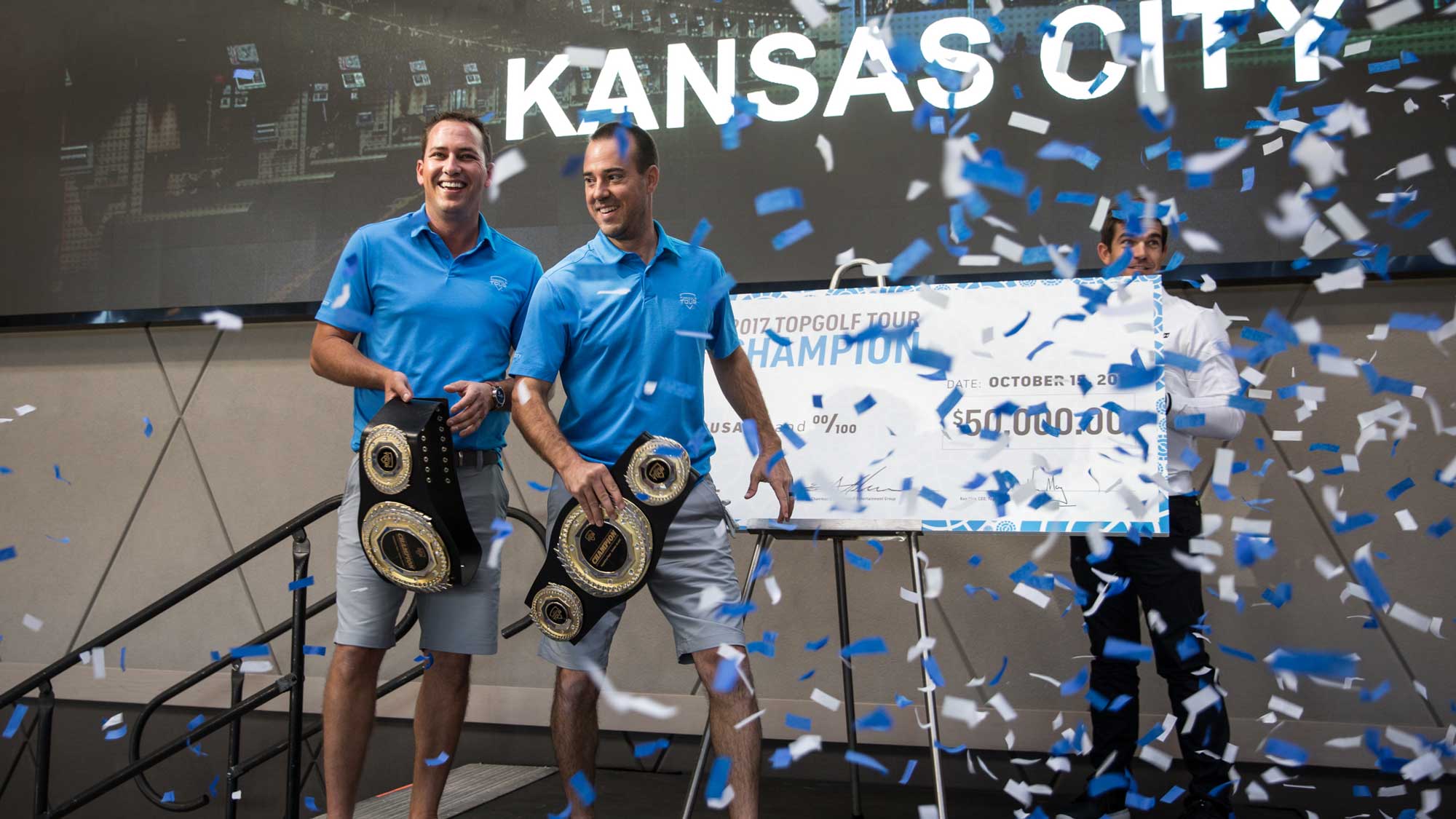 "There are moments where you have to react very quickly and think on your feet if you need to resolve a situation and you can't crumble," explained Lee. "Someone has a chance to win $50,000 and therefore there is pressure to run a great event and one of my strengths is I tend to stay very calm under pressure and I think that comes from golf."
Golf has a funny way of coming back into people's lives and Lee is a prime example. She gave up the sport on multiple occasions, dismissing it as just a hobby at best.
She was born in Seoul, South Korea in the early 1980s – before the Si Re Pak craze began – so golf wasn't the sport young girls gravitated to like today. But, her parents loved golf and so they brought her to the course. They weren't overbearing and certainly weren't attempting to raise the next great LPGA player.
She took to the sport quickly and so she played some junior events. The family moved to the United States while she was in sixth grade. She attended a boarding school north of Boston where she spent a few months each year playing for the boys team and in a few AJGA events. That was it. The clubs picked up dust the rest of the year.
"It wasn't really a focus on my life," explained Lee, during a recent phone interview with LPGA.com. "I did a lot of other things."
Lee still played golf – even if sparingly compared to an average AJGA player that zigzags the country all summer – and remained very capable. She earned a spot on the Yale Women's Golf Team and excelled as a freshman. It still wasn't a driving force, so she quit the team after her freshman year.
"You spend a minimum of two to three nights away from campus and I just didn't see why I was doing that when I was paying for my education and there were other things I wanted to do."
She went abroad to Beijing, China, for a semester and even got an internship in Shanghai and Hong Kong during her sophomore and junior years of college. At one point, she thought she was going to be an investment banker in Hong Kong.
Then, like a magnet, golf dragged her back, or maybe just a lighter load of classes as a senior afforded her the chance to rejoin the team. She excelled again – with limited practice time – and led the Bulldogs to an Ivy League title and a berth in NCAA Regionals.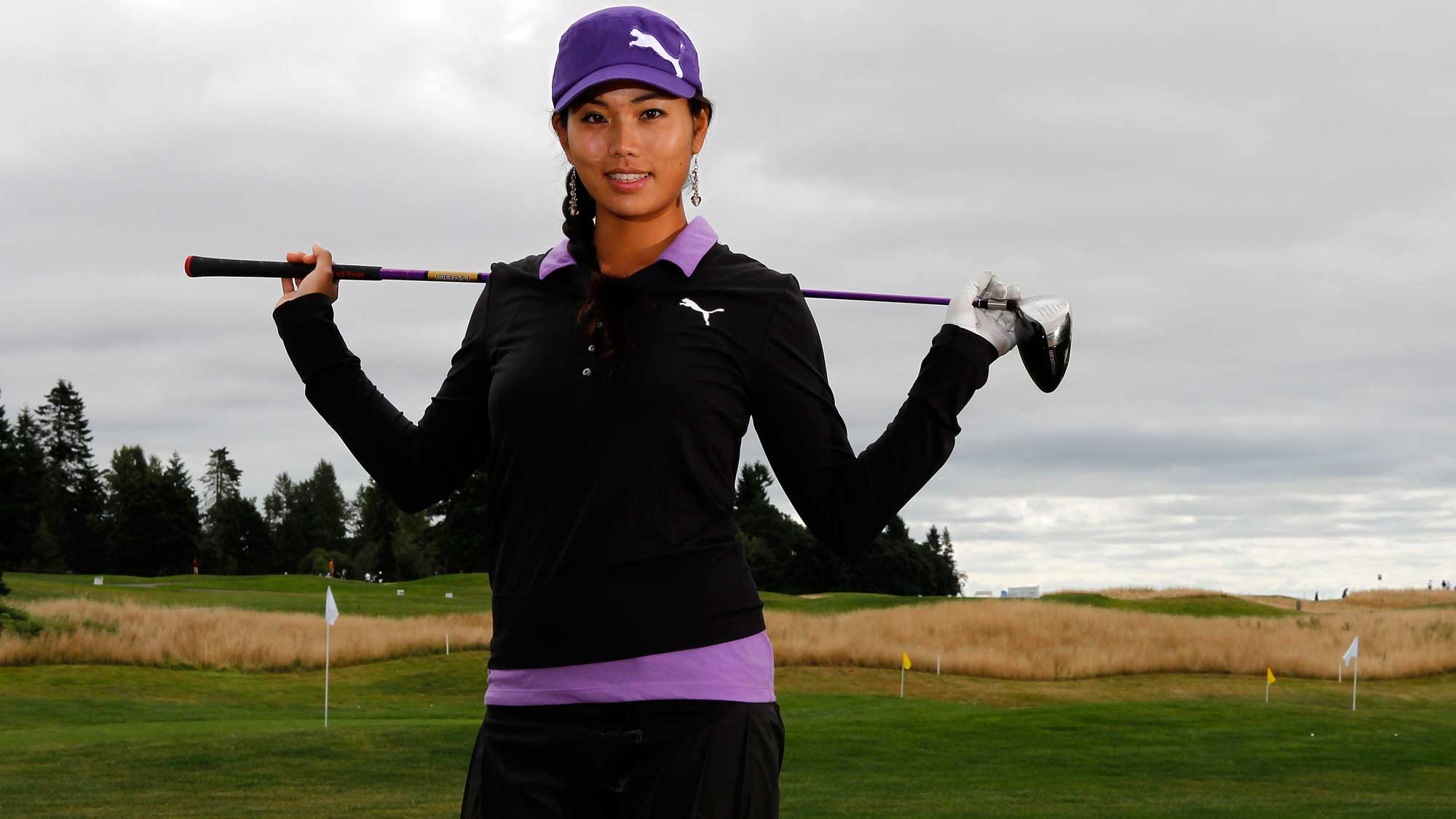 "I started wondering and thinking maybe I should give this a shot (LPGA) while I was still young," explained Lee. "I felt like this time I went back to the sport on my own volition and I began truly appreciating the beauty of the game and enjoying the process of growing as a player."
Lee played the FUTURES Tour in '07 and '08 and then made it through one of the greatest LPGA Q-School classes of all-time in 2008 with Michelle Wie, Stacy Lewis, Amy Yang and Jiyai Shin to name a few. After a few seasons on Tour, she gave up competitive golf, but the sport afforded her new opportunities.
She first worked in event management for IMG in Singapore helping to run the HSBC Women's World Championship. Then she got her big break when her friend Michelle Wie came calling. They become instantaneous friends in 2008 and remain dear friends to this day. In the winter of 2011, Wie knew Lee was stepping away from golf and asked her if she wanted to join her team. She travelled with Wie and served as her manager for a year and a half.
"That gave me exposure to the business world and the sports marketing world working with big sponsors like Nike Golf, Omega and Kia," explained Lee. "It was great to learn what sponsors are looking for and how they derive value from working with brand ambassadors through creative activations."
As you can imagine, the perks were endless. Lee accompanied Wie to the 2012 London Olympics as an Omega brand ambassador and they attended a gala inside the Tower Bridge.
"It was mind blowing, I didn't even know you could go inside one of the most iconic structures in the world, that was really cool."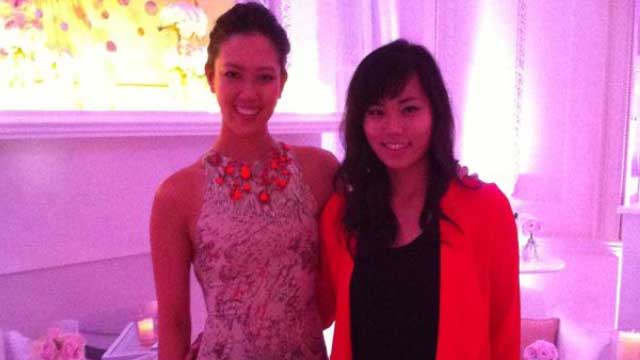 A year and half later, Lee decided to go back to school and enrolled at one of the top business schools in the country, The Wharton School at University of Pennsylvania. She learned the trained skills needed to succeed in business, graduated and then joined Topgolf in July of 2015.
"I never expected golf to play such a big role in my life. It's been the greatest gift my parents have ever given me. I appreciate the fact that I can walk into a clubhouse and not feel out of place. I don't feel out of place in a golf setting or in a business setting and that is a blessing in my role."
Nowadays, Lee confidently oversees a small team that incubates new Topgolf products and executes some of the biggest brand extension properties to help expose Topgolf to a broader audience. Among these properties is Topgolf Crush, which is a mobile Topgolf that replicates the iconic game and experience at different venues. Topgolf Crush has set up at Safeco Field (Seattle Mariners), Arrowhead Stadium (Kansas City Chiefs), Nissan Stadium (Tennessee Titans), PGA TOUR's BMW Championship, and even at a Formula 1 race in Austin.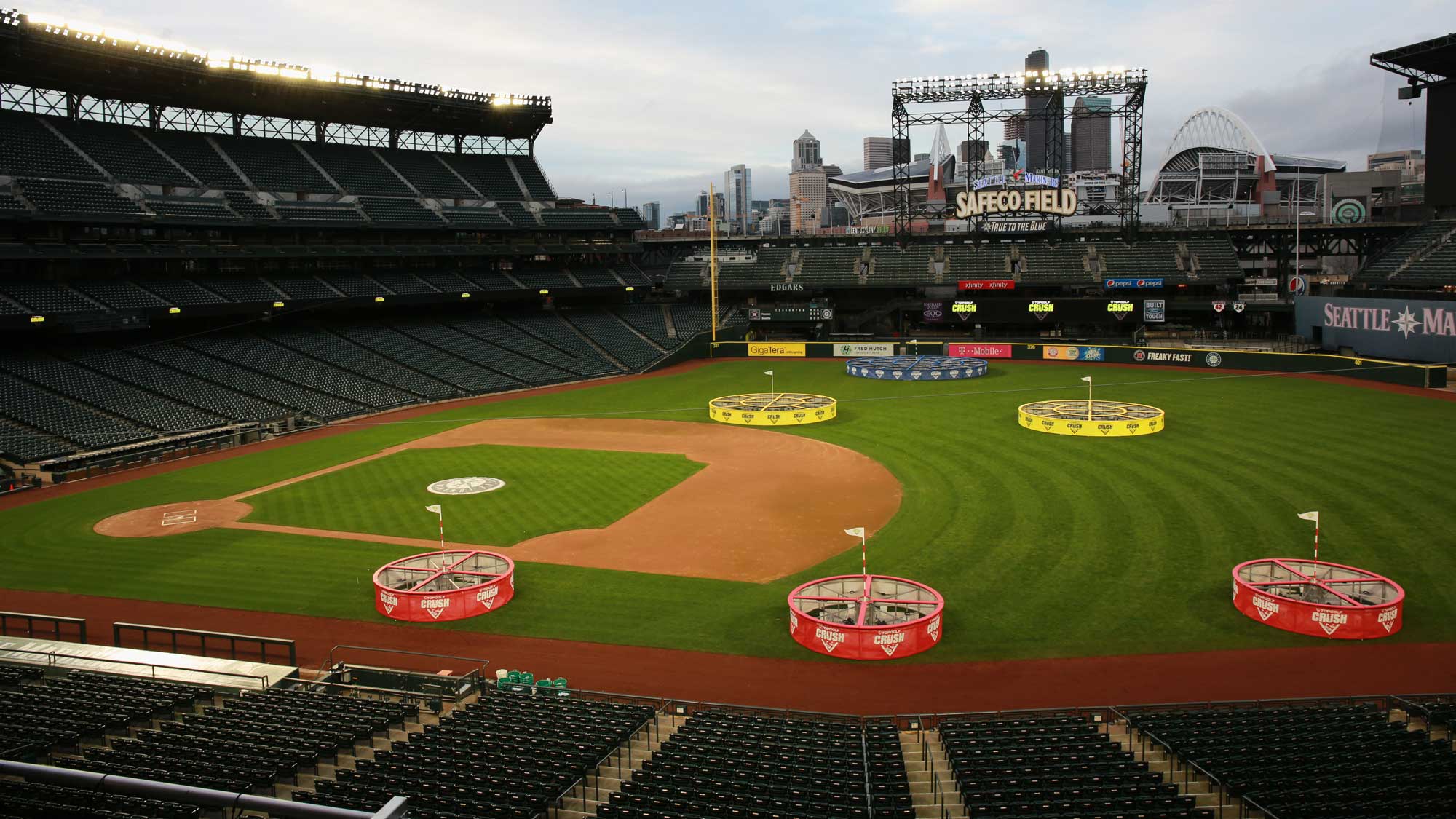 Her job is fulfilling in that she gets to expose people to the game that has given her so many amazing opportunities.
"I wake up knowing that the company I work for is making a real difference in the game of golf," explained Lee. "People are learning the game at Topgolf and sometimes it is their first interaction with golf and that is really exciting."
From junior golf to quitting golf to professional golf to a blossoming career in the business of golf. Golf has opened so many doors for Lee, and now she's opening the doors at Topgolf where more than 17 million people a year touch the sport.