In 2016, Lorie Kane – a 4-time LPGA winner - was getting inducted into the Canadian Golf Hall of Fame. She knew exactly who would introduce her.
Hunter Harrison.
"I've met a lot of great people in my 22 years on the LPGA (she'll enter her 23rd in 2018), but none quite as unique as Hunter," said Kane, who was awaiting word of funeral arrangements when reached by phone on Monday by LPGA.com. "He had an unbelievable way about him. I think our brand (LPGA) is better for knowing Hunter."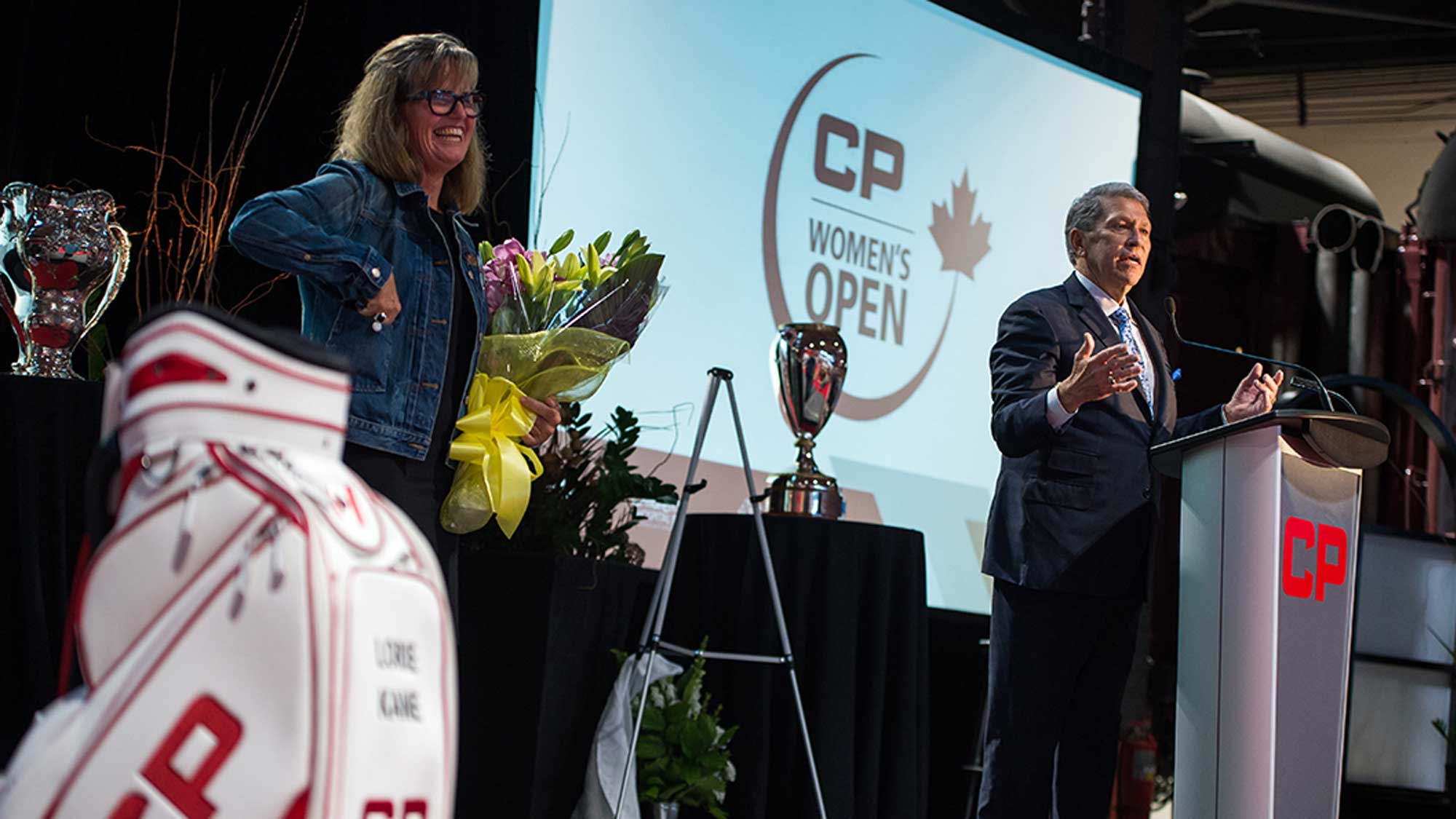 There is no doubt about that. Harrison first buoyed the LPGA in 2005 as the CEO of CN (Canadian National Railway). The tournament was in jeopardy after BMO stepped down as title sponsor and CN and Harrison took over. About eight years later, then as the CEO of Canadian Pacific, he saved women's golf in Canada again.

The charitable vision of Harrison is what stands out most. In the eight years CN titled the event, $11 million was raised (Harrison left CN midway through the tournaments run, but was there in the beginning). In the three years that CP has titled the tournament, $6.5 million has been raised for the Jim Pattison Children's Hospital.

"He had a huge heart and he believed in what he believed in," said Kane. "He allowed me to be part of his family and I'm really struggling with his loss."

It's moments like the 2006 Wednesday pro-am with Harrison that Kane will never forget.

The 15th hole at London Hunt and Country Club was where the children's hospital was set up and as their group approached, the two started chatting about charities and giving back. Kane explained that she had a charity event in Charlottetown and in the beginning most of the money went to the Ronald McDonald Children's Charity and the local Ronald McDonald House because of her relationship at the time with McDonald's.

Then, Kane explained that she was no longer a McDonald's ambassador and now could give to a few different children's charities.

"Right on the spot, he said I'll be there to take care of you and he asked me if $50,000 would go a long way," recalled Kane. "Not only did he give the $50,000, but he jumped on a plane and came here to present the check."

It's not often that a CEO, a check writer to most athletes, develops such a close relationship with an athlete. Harisson was different.

"Meeting Hunter changed my life," said Kane. "He really felt that women's golf was a vehicle to do business in the community and he truly felt that we (professional golfers) were deserving of a great tournament."

In 2018, which will be Kane's 23rd year on Tour, she plans to honor Harrison as she did in 2017 with the passing of her mentor Dawn Coe-Jones.

"They were two people that lived life to the fullest and I plan on continuing to move their legacies forward because they were both very giving people," explained Kane. "I will absolutely be planning something for Hunter."

He was a true champion of women's golf and more than just a CEO to Lorie and many others at the LPGA family.