SON TAKES MEDALIST HONORS AT FIRST STAGE
RANCHO MIRAGE, Calif. — On a day that typically tests the will of even the most experienced players, 17-year-old Yujeong Son (Busan, Republic of Korea) remained unwavering in the final round of the LPGA Qualifying Tournament First Stage and carded a 1-under par 71.
The performance earned her medalist honors for Stage I at 10-under par overall.
"It's surreal right now and not actually getting to me yet that I won," said Son, who started the day two shots back of the lead. "I'm excited about winning and it gives me a lot of confidence going into Stage II. I just wanted to make the cut and move, but to win and play how I played really is a boost to my game."
Son is still fulfilling high school education requirements through the Connections Academy online program and plans to finish a semester early. Her original anticipated graduation was for the spring of 2019, but the track Son is on has her set to finish in December.
Meanwhile, as she prepares for Stage II now and continues toward a high school diploma, Son is not going to let anything get in the way of her dreams.
"I have always wanted to turn pro and play with the professionals," Son said. "It was so fun and to be one of the 76 amateurs was very meaningful to me. Right now it gives me a lot of confidence, but we'll have to see in October how my game is then. It is feeling pretty good at the moment."
Furthermore, another amateur finished near the top of the leaderboard in Suzuka Yamaguchi (Sagamihara, Japan). The 18-year-old found her way to two birdies and two bogeys for an even par 72 this afternoon on the Dinah Shore Tournament Course at Mission Hills Country Club. Overall, Yamaguchi captured a tied for second result at 9-under par for the tournament.
"On the back nine I couldn't get my shot and I was having a lot of mistakes, so that was the one regret I have," said Yamaguchi. "I came here to make it to Stage II, but I wanted to accomplish passing through Stage I and stay focused. It was a very good feeling to do what I came to do."
When the dust settled, Nicole Garcia (Kempton Park, South Africa) was the other individual to join Yamaguchi in the standings, just one shot back of Son. Garcia signed a 3-under par 69 scorecard at the end of her final round, complete with two eagles, two birdies and three bogeys.
For the five-year Ladies European Tour (LET) veteran, this showing exceeded any expectations.
"It's a good feeling because I didn't expect to be top-five at the end of the week, but I can say that I am proud of myself," Garcia said. "It just reaffirms that I am meant to be here and meant to play golf. Often when you are playing a professional sport, you have a lot of doubt and it's quite easy to give up. This is going to help me going forward to know that I can play out here."
A total of 101 players ended Stage I at 6-over par or better to advance to Stage II in Venice, Fla. from Oct. 13-18 on the Panther and Bobcat Courses at Plantation Golf and Country Club.
However, those at the next score, or scores, will also advance to Stage II provided the total number of players entered into Stage II following the conclusion of The Evian Championship does not exceed 216. The notification of the additional advancing players will occur following The Evian Championship on September 17, when the field for Stage II is finalized.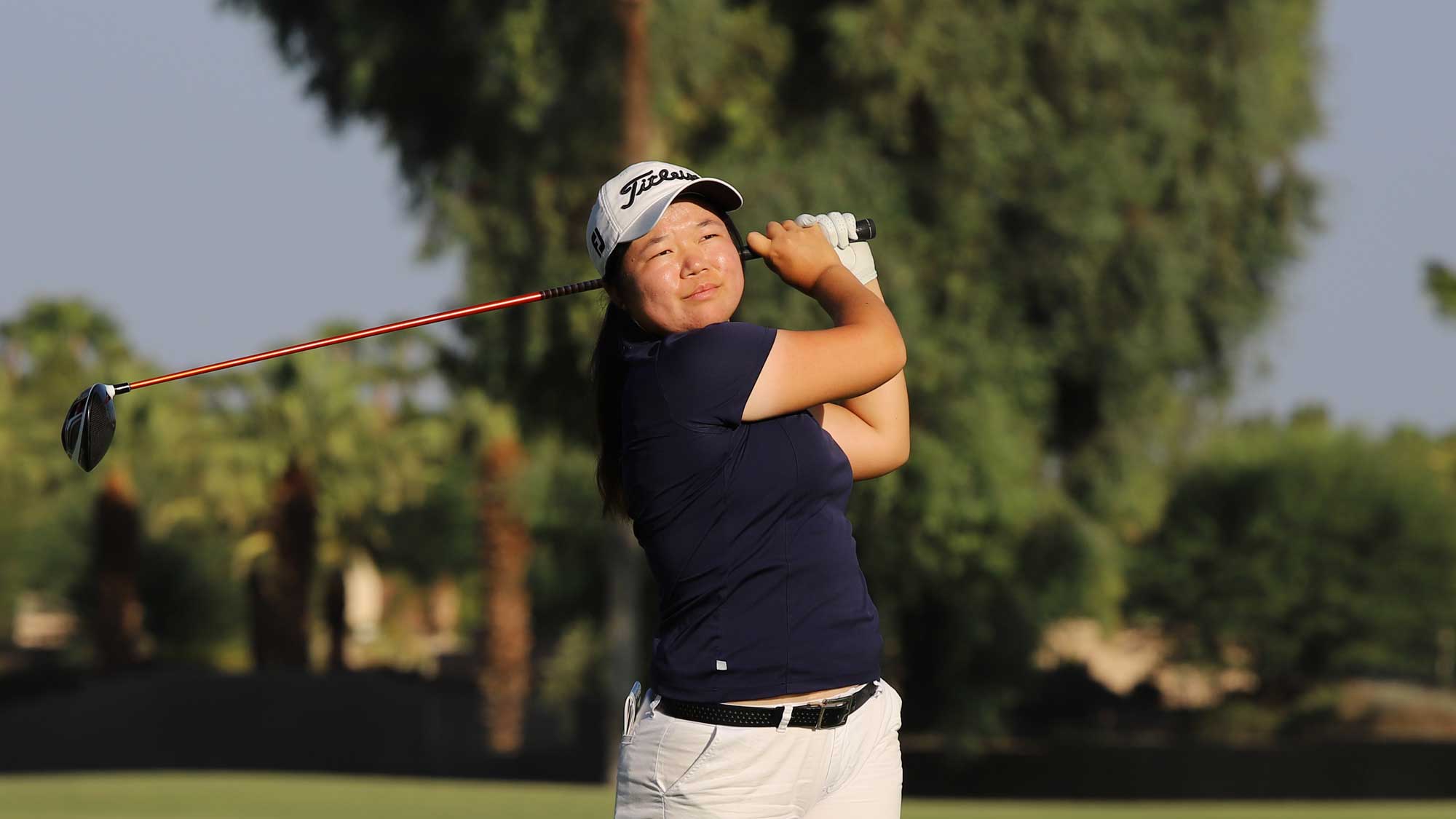 YUAN FINISHES AS LOW EPSON TOUR PROFESSIONAL
The primary goal for players in Stage I of the LPGA Qualifying Tournament is to simply advance to Stage II and Celina Yuan (Sydney, Australia) did exactly that with a solid all-around effort this week in Coachella Valley.
Even a 3-over par final round today cannot deter the fact that Yuan played her best golf all year. She fired three consecutive rounds under par for the first time this season and finished in solo fourth at 8-under par overall. The result was the highest for a Epson Tour professional at the First Stage.
"The goal was to make it to the top-100 and I did that," said Yuan. "The last day was obviously a bit disappointing. I hope there is momentum, not from this round, but from the last three. It gives me the belief that I will do well."
In the field later this week for the Sioux Falls GreatLIFE Challenge—which serves as the 16th stop on the Epson Tour schedule—Yuan will bring some positive energy with her to Sioux Falls, S.D. for the event from August 30 through September 2 at Willow Run Golf Club.
"I hope that I can bring this golf into the next tournament," Yuan said. "Although, it's all in the future and I like to look in the present to work harder so that the score works out in the end."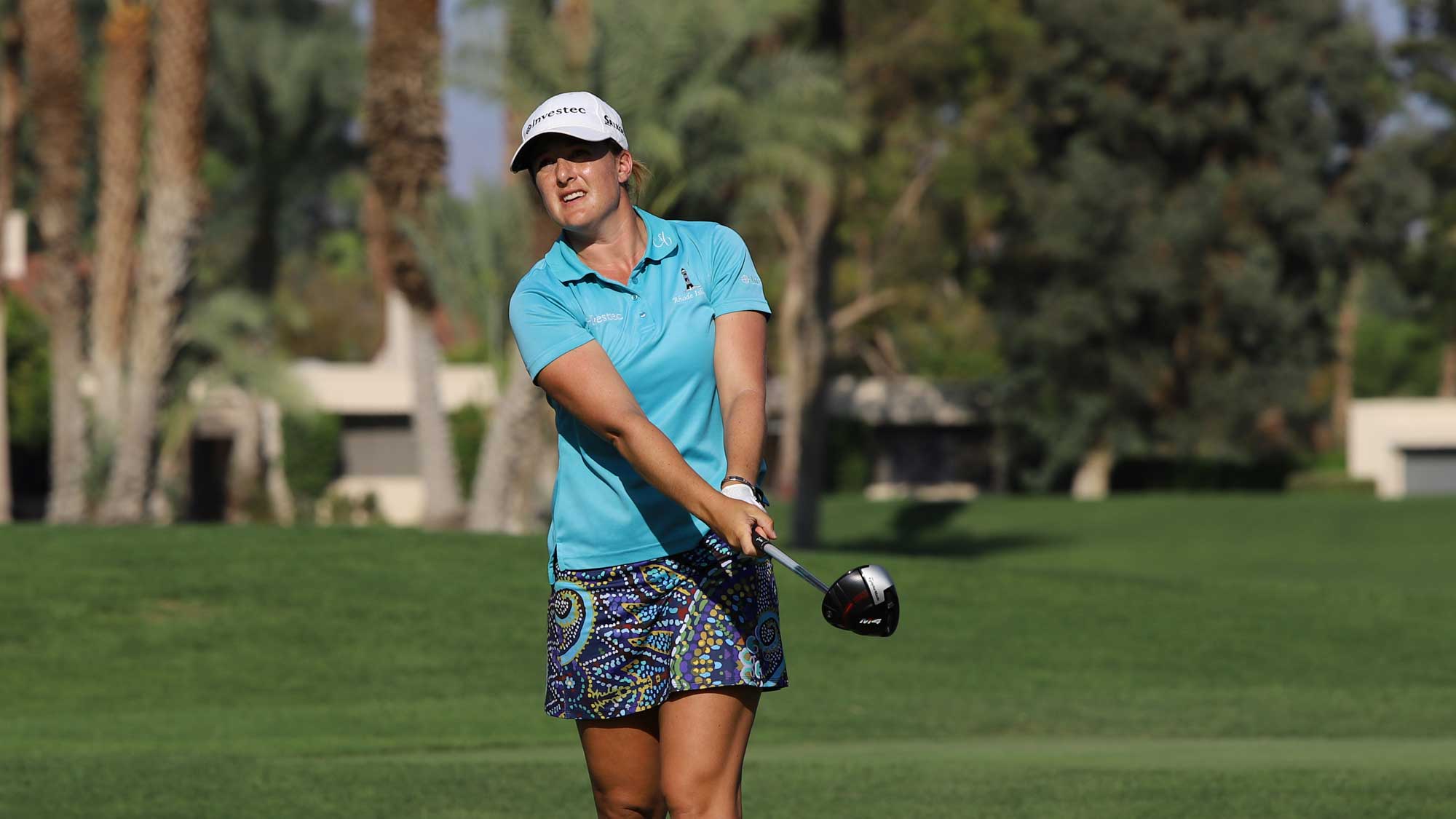 EIGHT COUNTRIES REPRESENTED IN TOP-10
There was 44 countries represented at the LPGA Qualifying Tournament First Stage and when play concluded, the top-10 featured eight different nations.
Below is a look at that group and where they call home, along with their overall score to par for the event.
1) Yujeong Son (Busan, Republic of Korea); -10
T2) Nicole Garcia (Kempton Park, South Africa) and Suzuka Yamaguchi (Sagamihara, Japan); -9
4) Celina Yuan (Sydney, Australia); -8
T5) Ji Eun Baik (Cumming, Georgia) and Taylor Totland (Tinton Falls, New Jersey); -5
T7) Katie Yoo (Orlando, Florida), Krista Fenniak (Fort McMurray, Alberta), Gigi Stoll (Beaverton, Oregon), Georgia Lacey (San Diego, California) and Ingrid Gutierrez Nunez (Cuautla, Mexico); -4
YUJEONG SON FINAL ROUND INTERVIEW