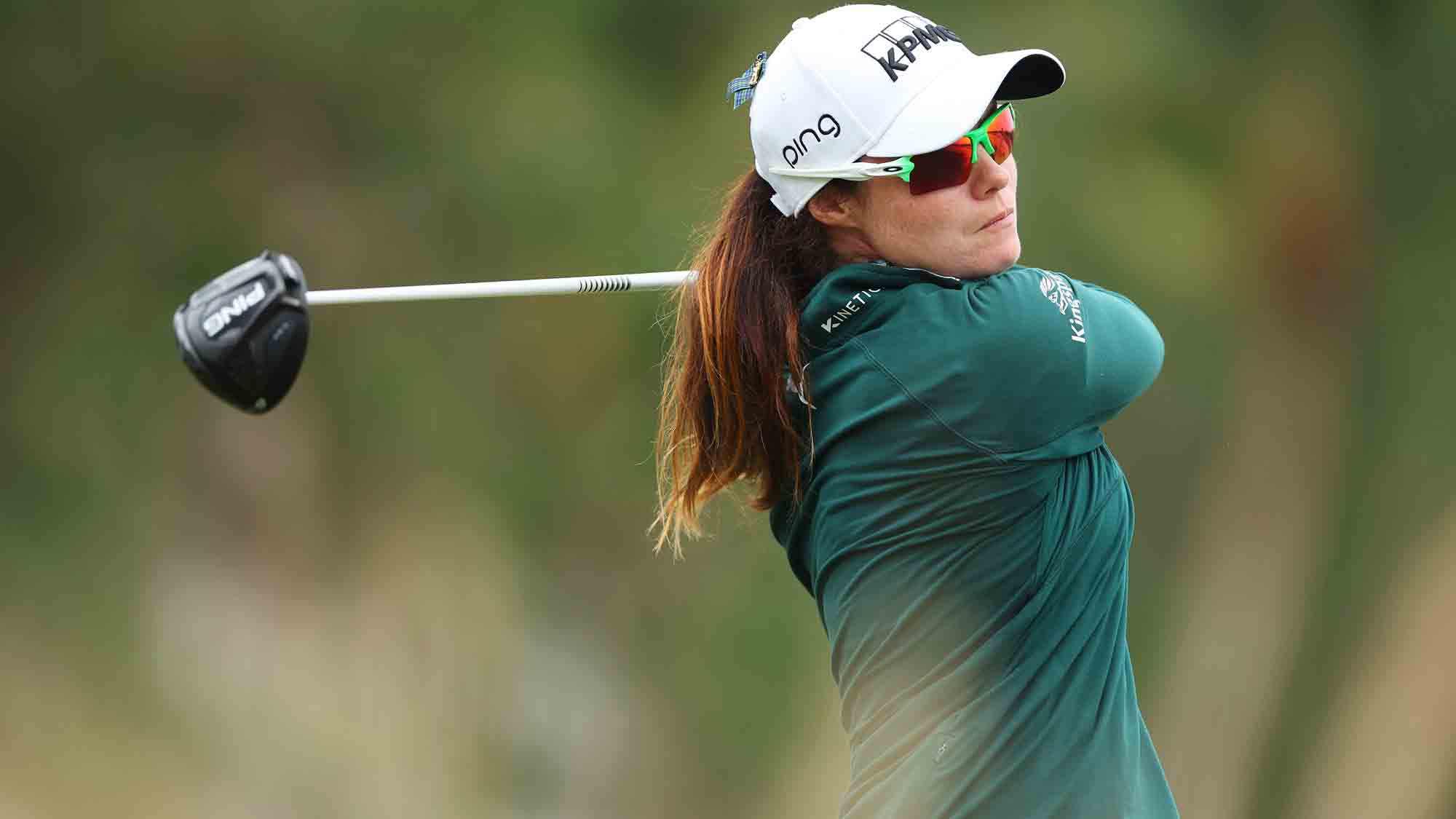 Leona Maguire of Ireland plays her shot from the 18th tee during the final round of the CME Group Tour Championship at Tiburon Golf Club on November 20, 2022 in Naples, Florida.

Photo Credit: 2022 Getty Images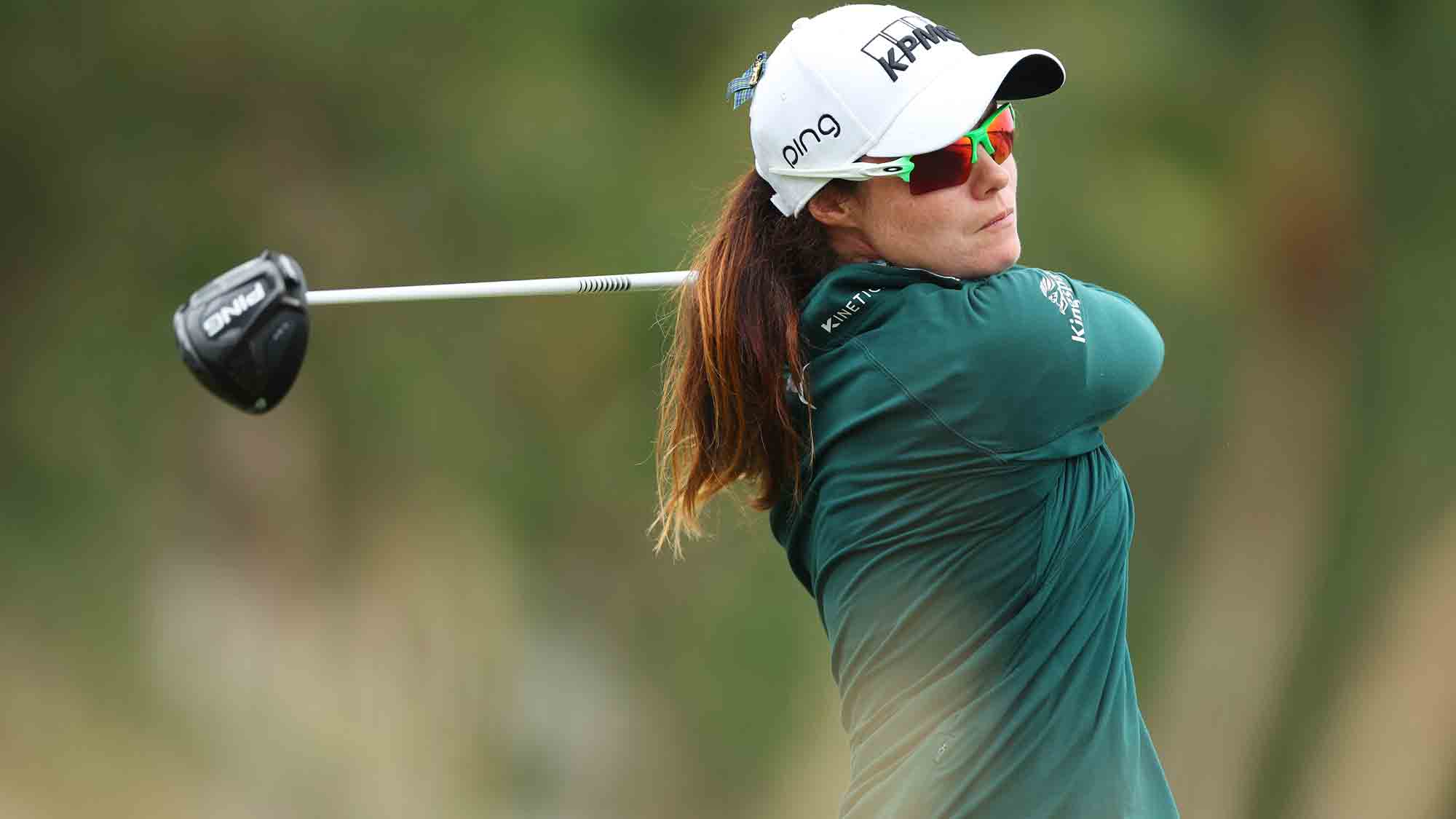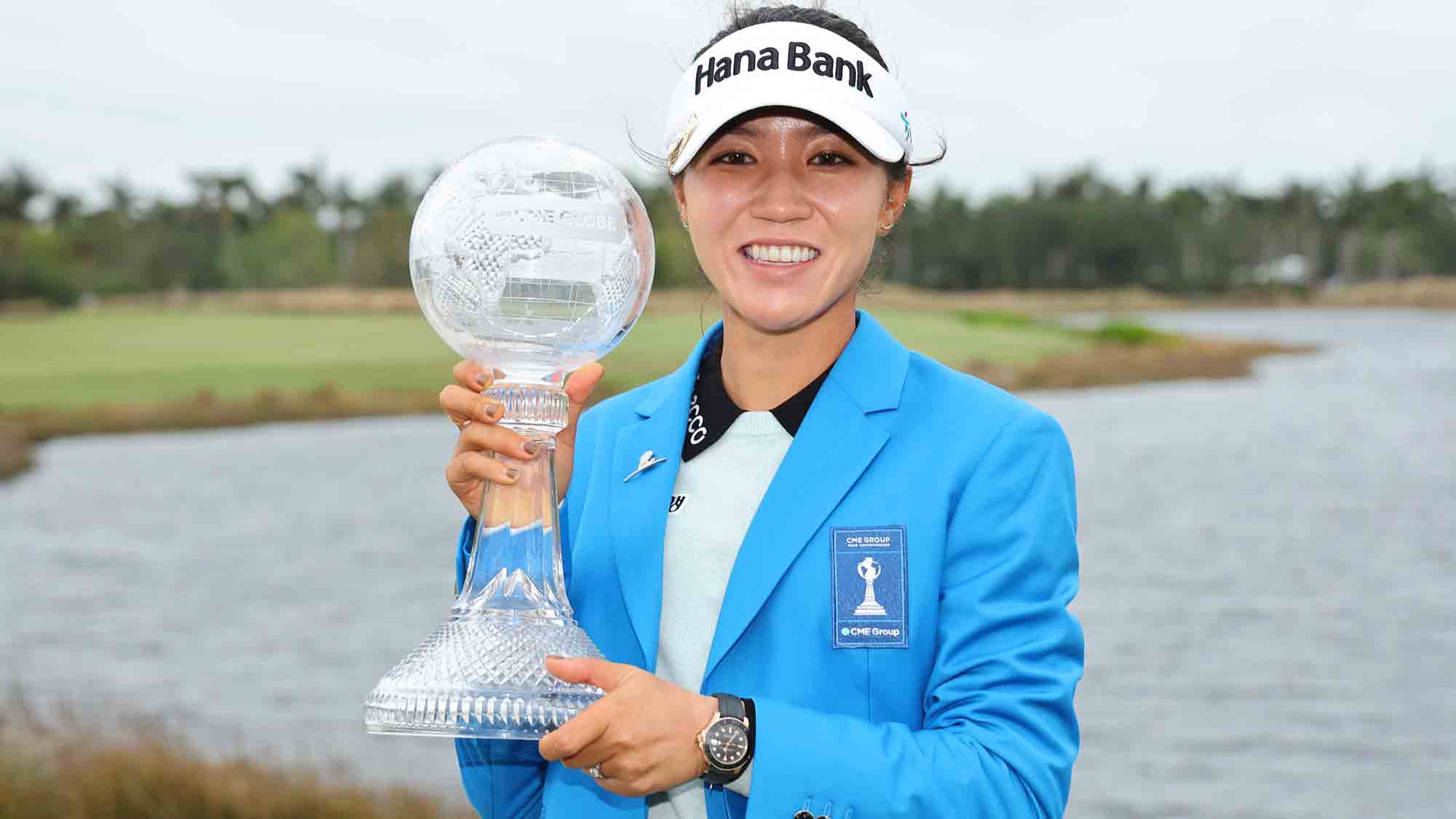 Lydia Ko of New Zealand poses with the CME Globe trophy after winning the CME Group Tour Championship at Tiburon Golf Club on November 20, 2022 in Naples, Florida.

Photo Credit: 2022 Getty Images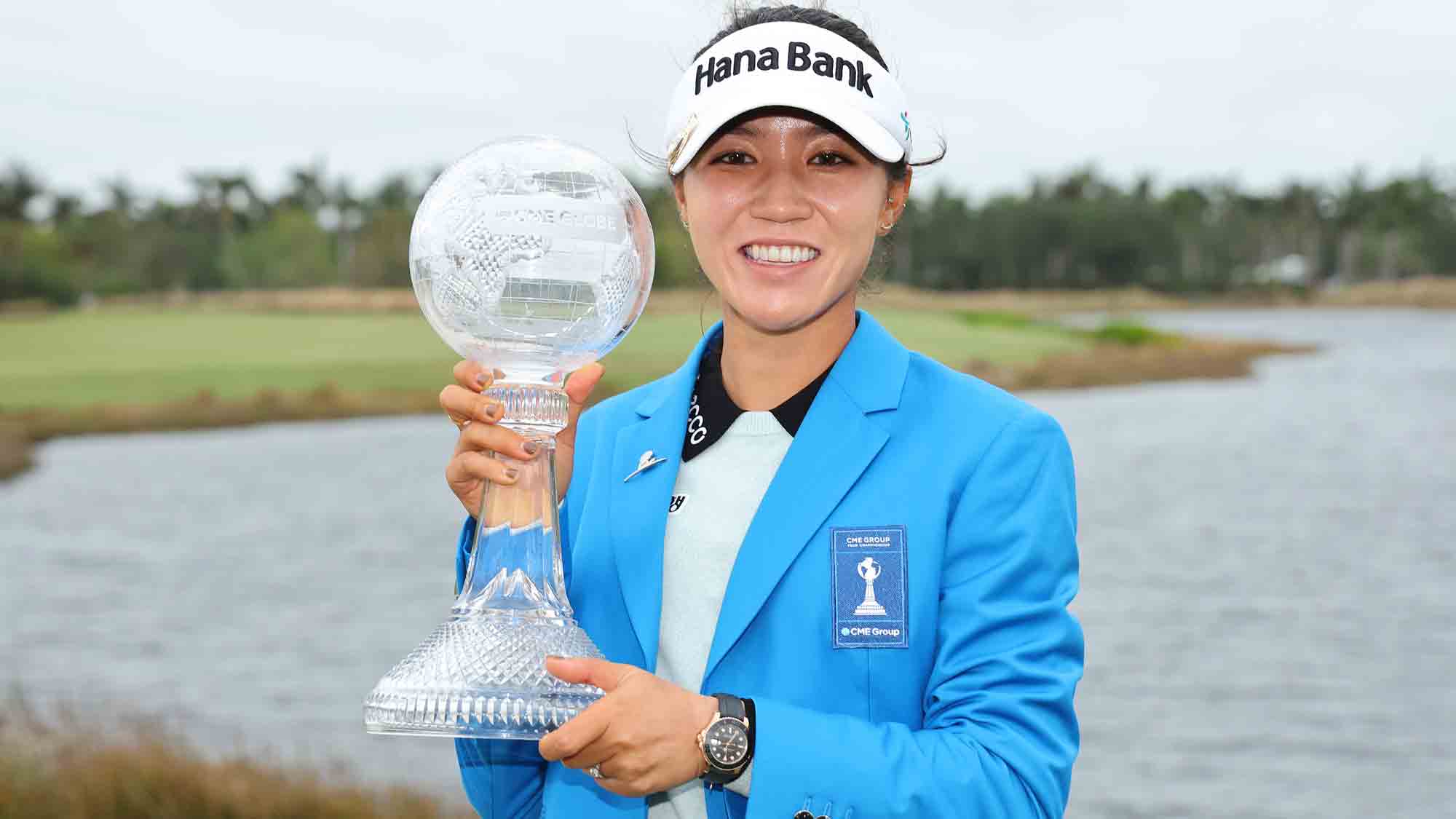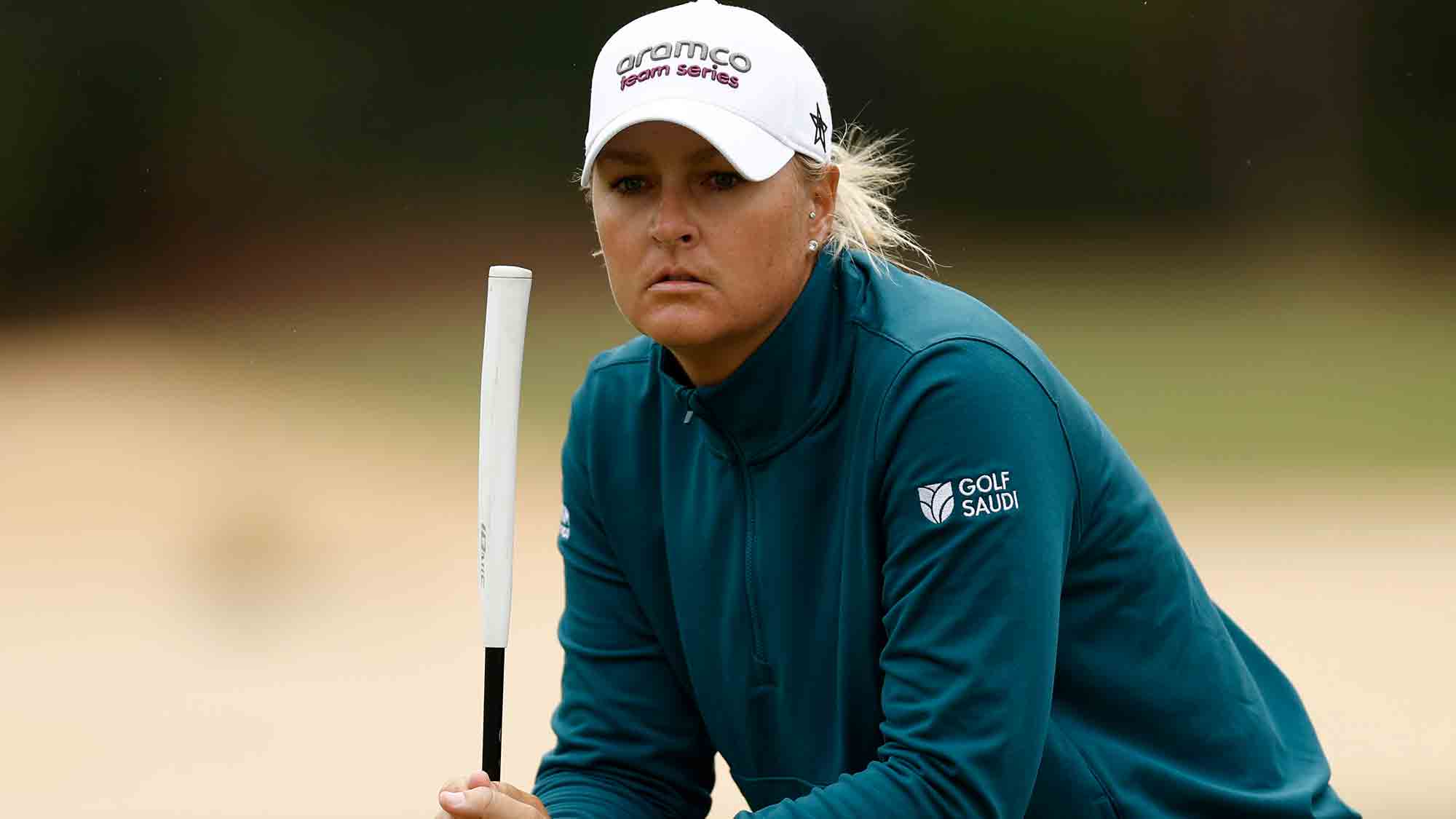 Anna Nordqvist of Sweden looks on from the seventh green during the final round of the CME Group Tour Championship at Tiburon Golf Club on November 20, 2022 in Naples, Florida.

Photo Credit: 2022 Getty Images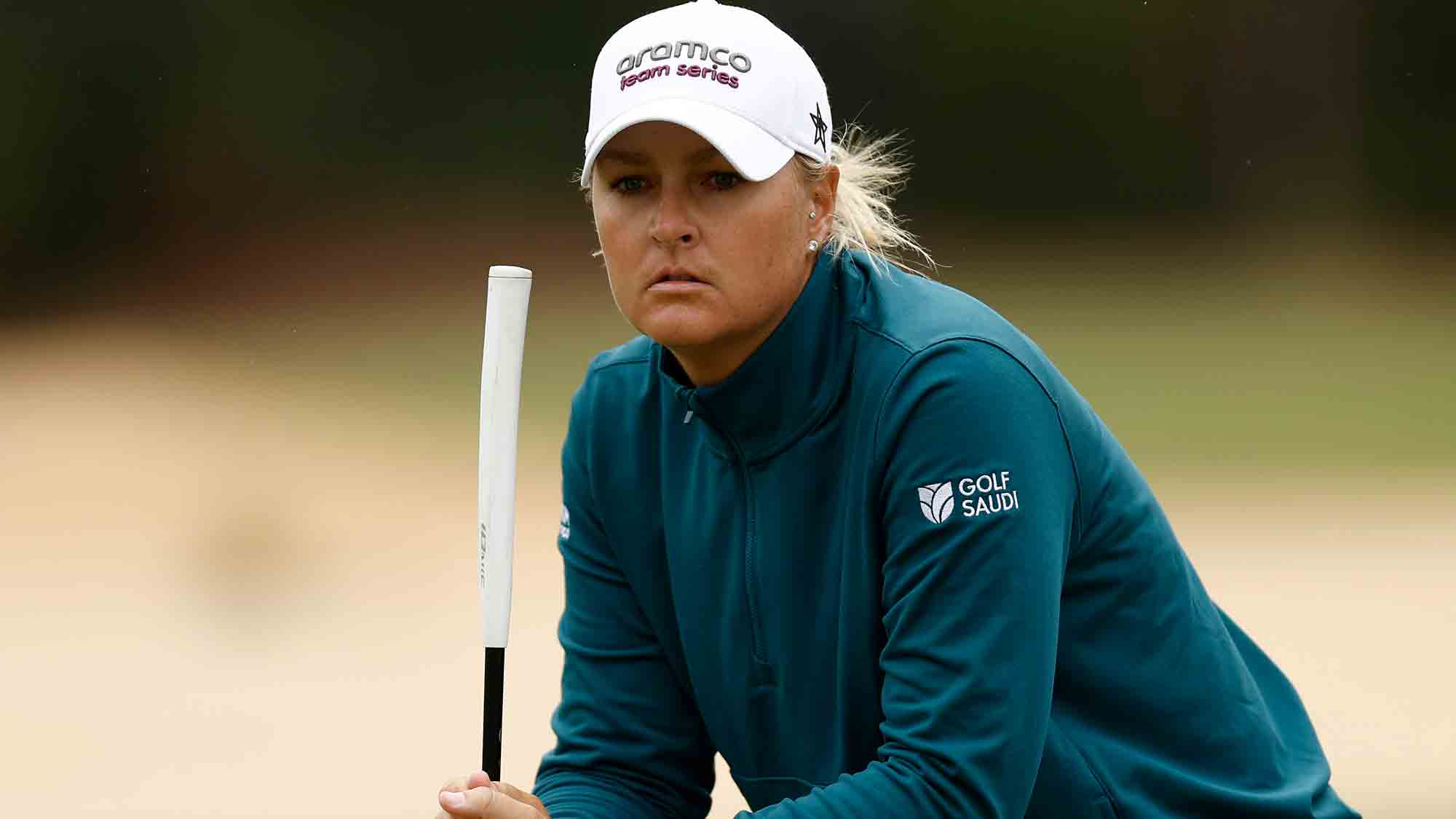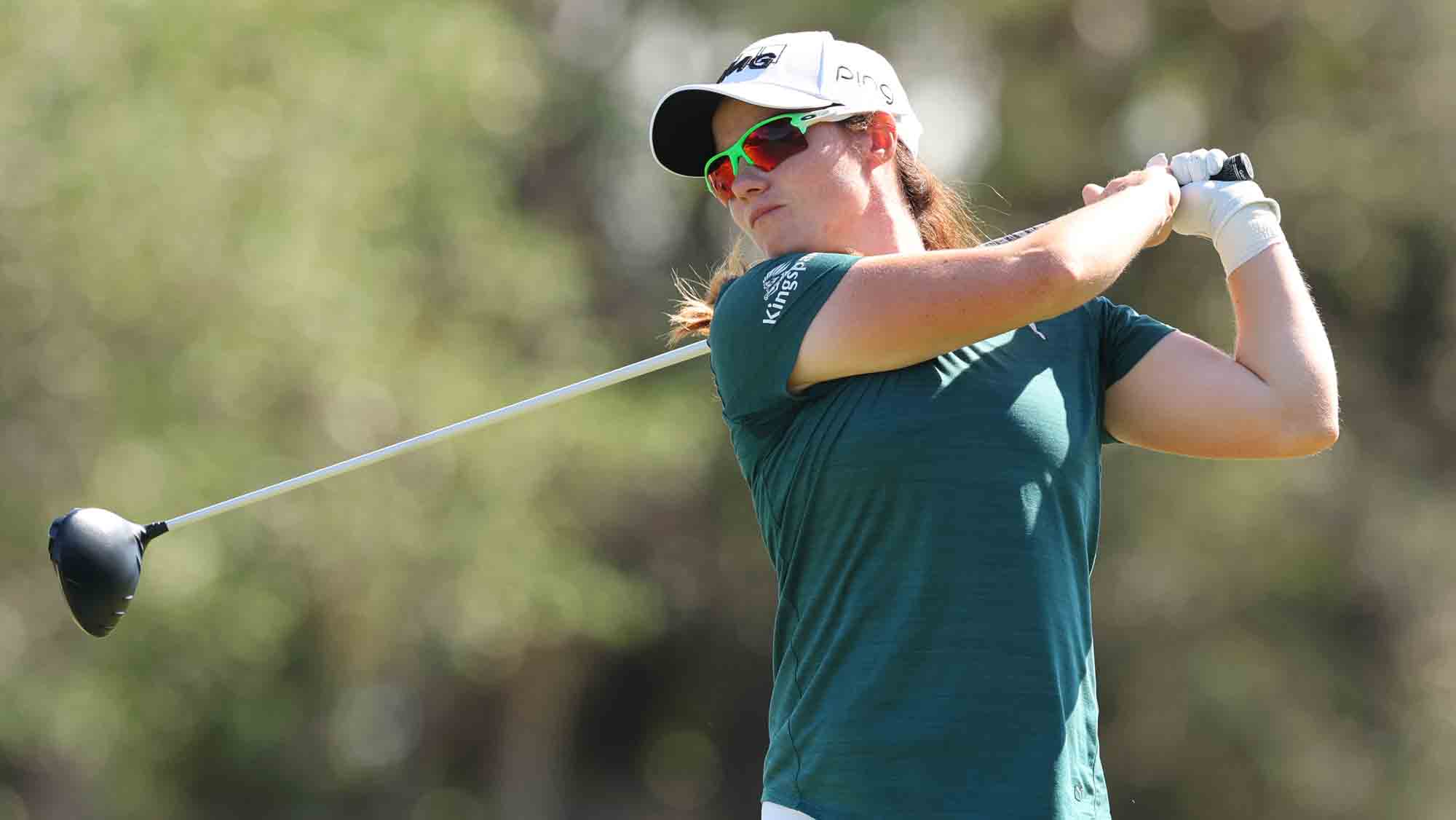 Leona Maguire of Ireland plays her shot from the third tee during the third round of the CME Group Tour Championship at Tiburon Golf Club on November 19, 2022 in Naples, Florida.

Photo Credit: 2022 Getty Images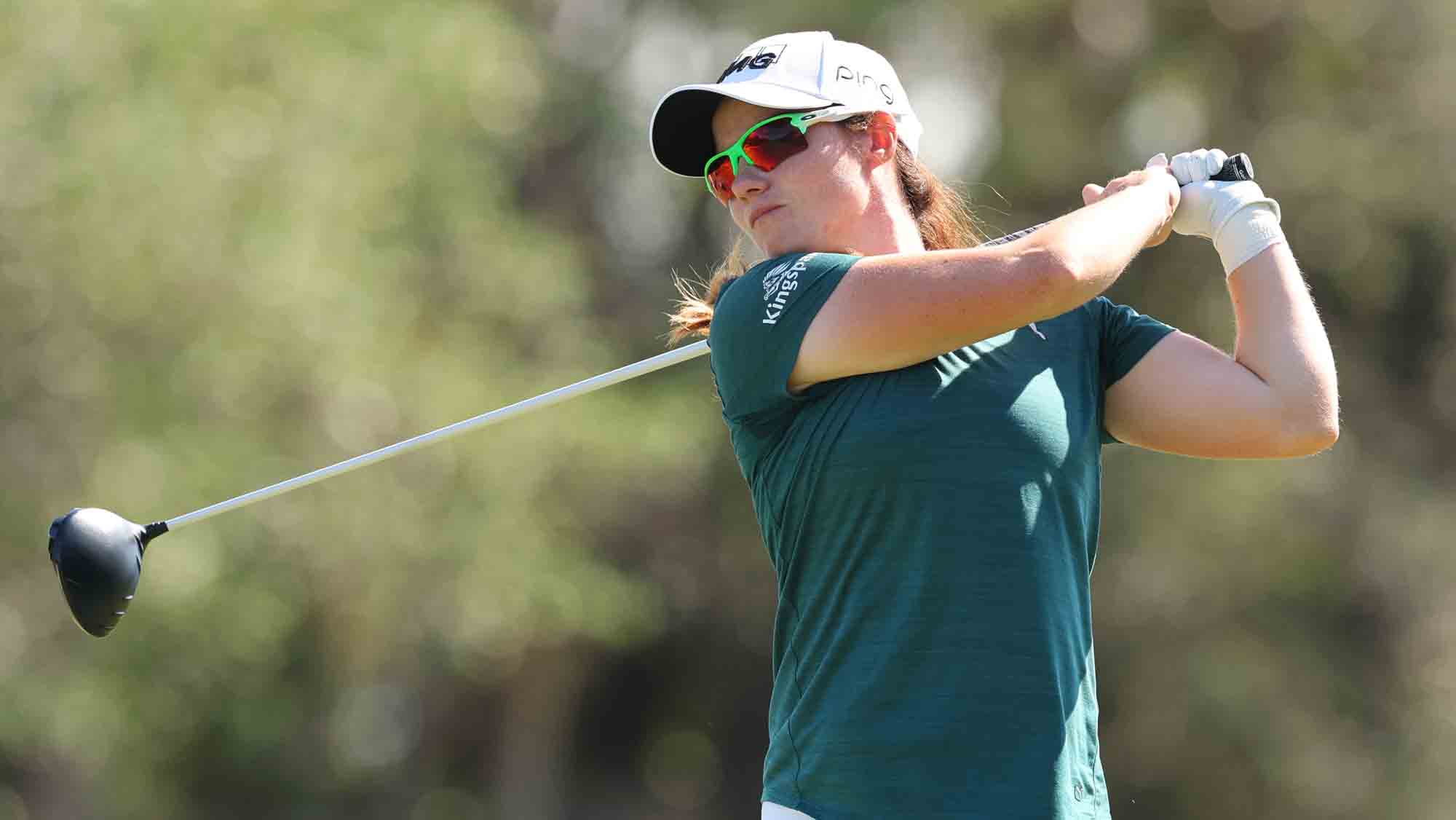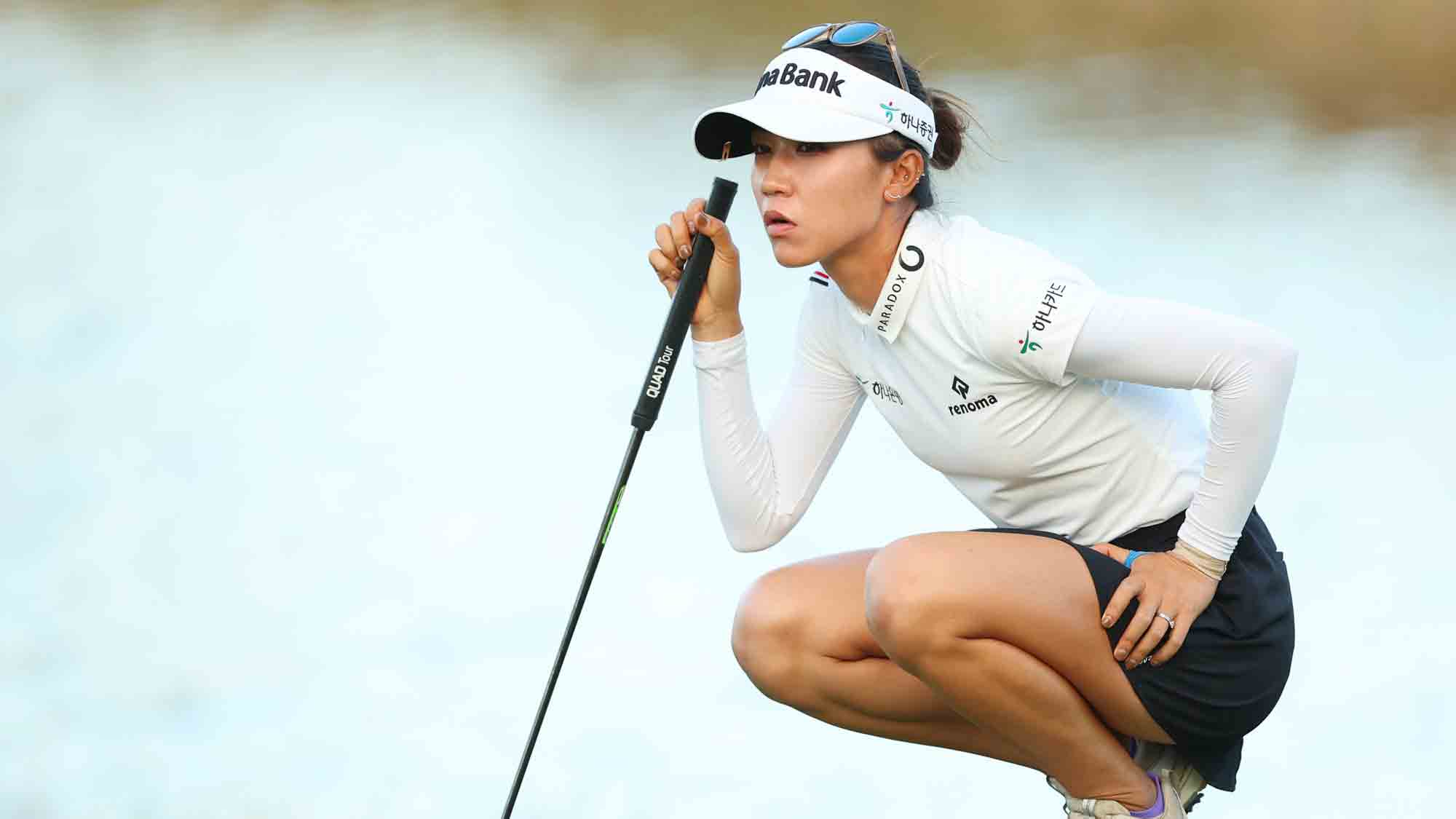 Lydia Ko of New Zealand lines up a putt on the 18th green during the third round of the CME Group Tour Championship at Tiburon Golf Club on November 19, 2022 in Naples, Florida.

Photo Credit: 2022 Getty Images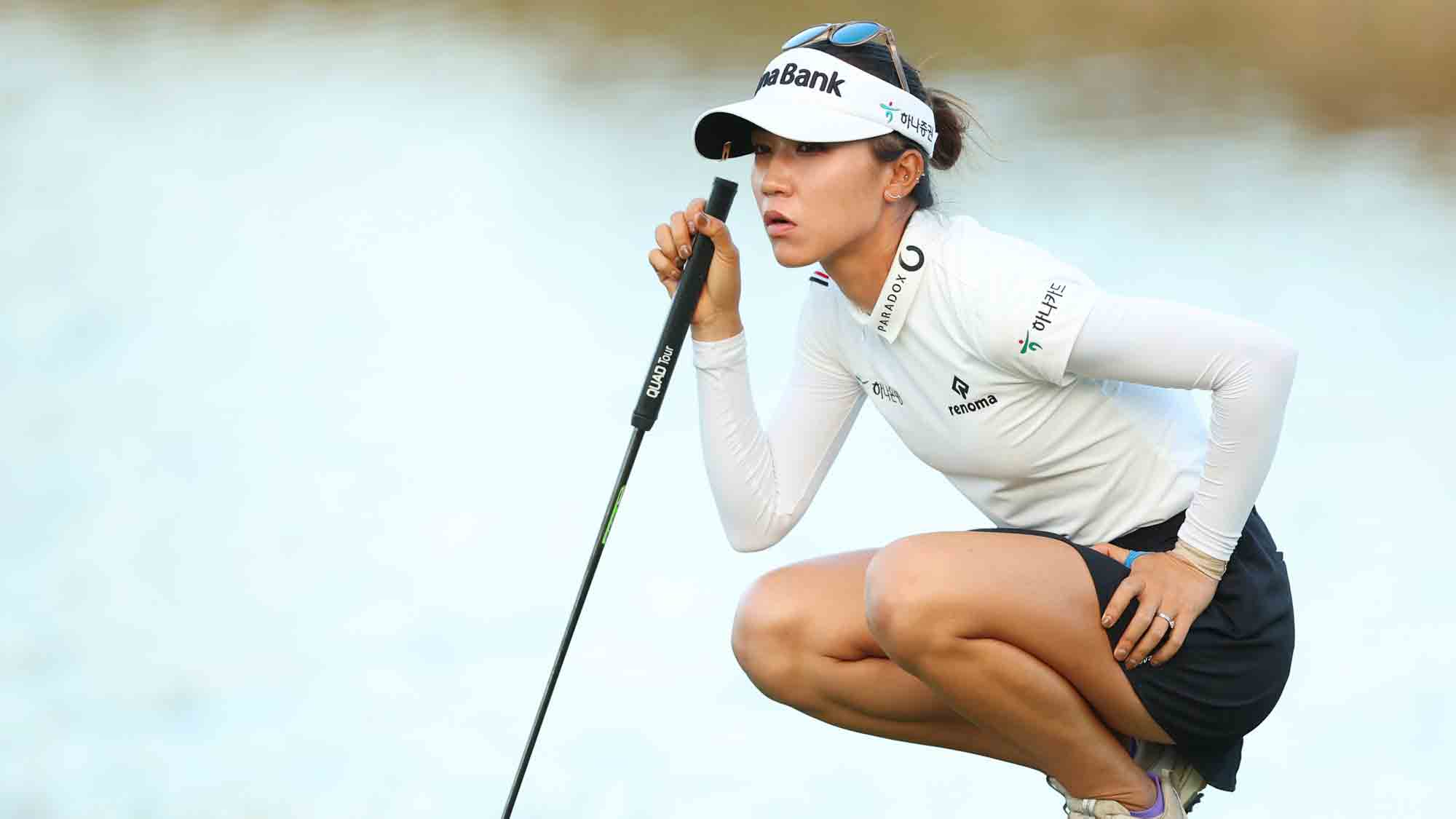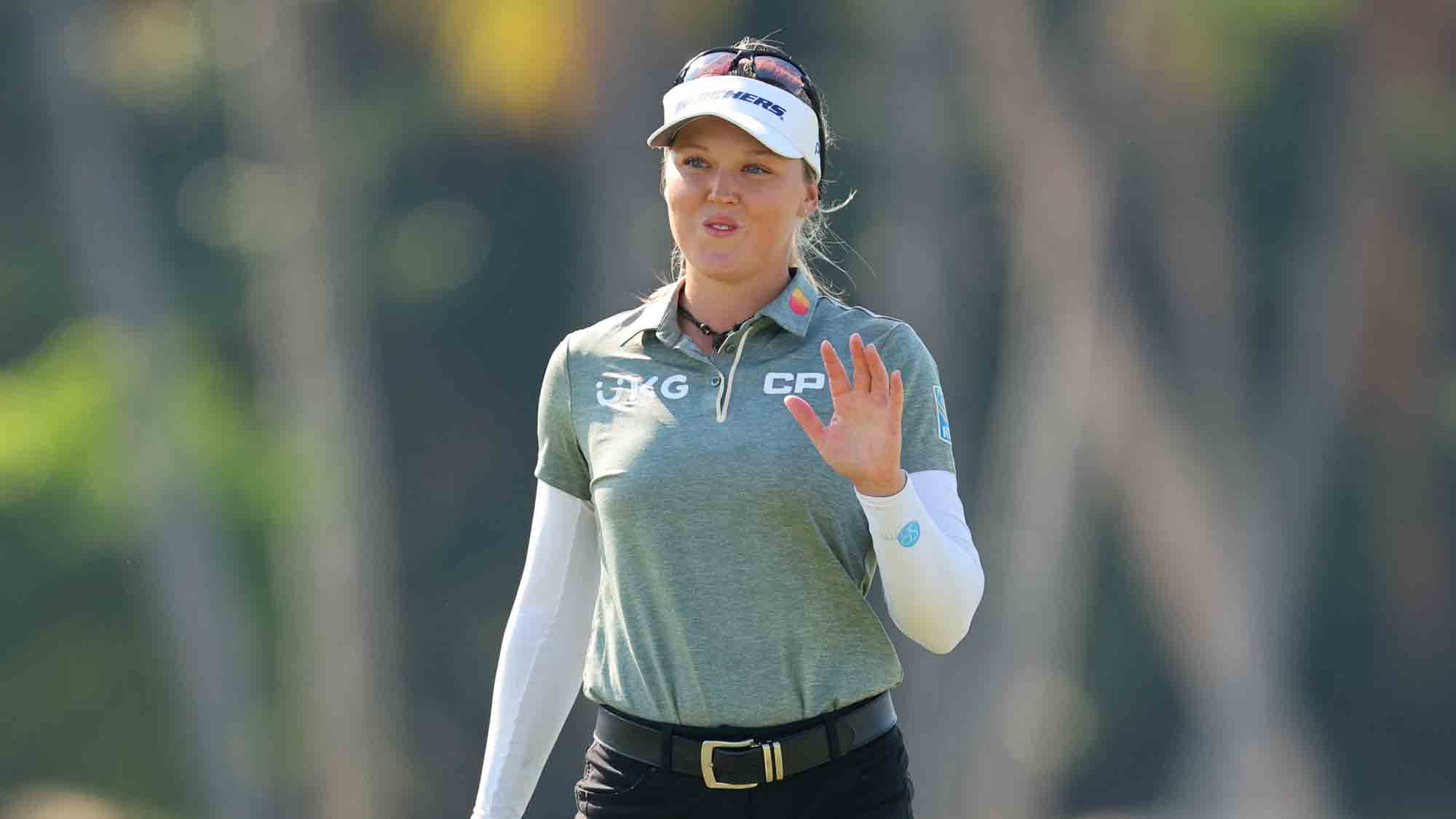 Brooke Henderson of Canada reacts after an eagle on the 17th green during the third round of the CME Group Tour Championship at Tiburon Golf Club on November 19, 2022 in Naples, Florida.

Photo Credit: 2022 Getty Images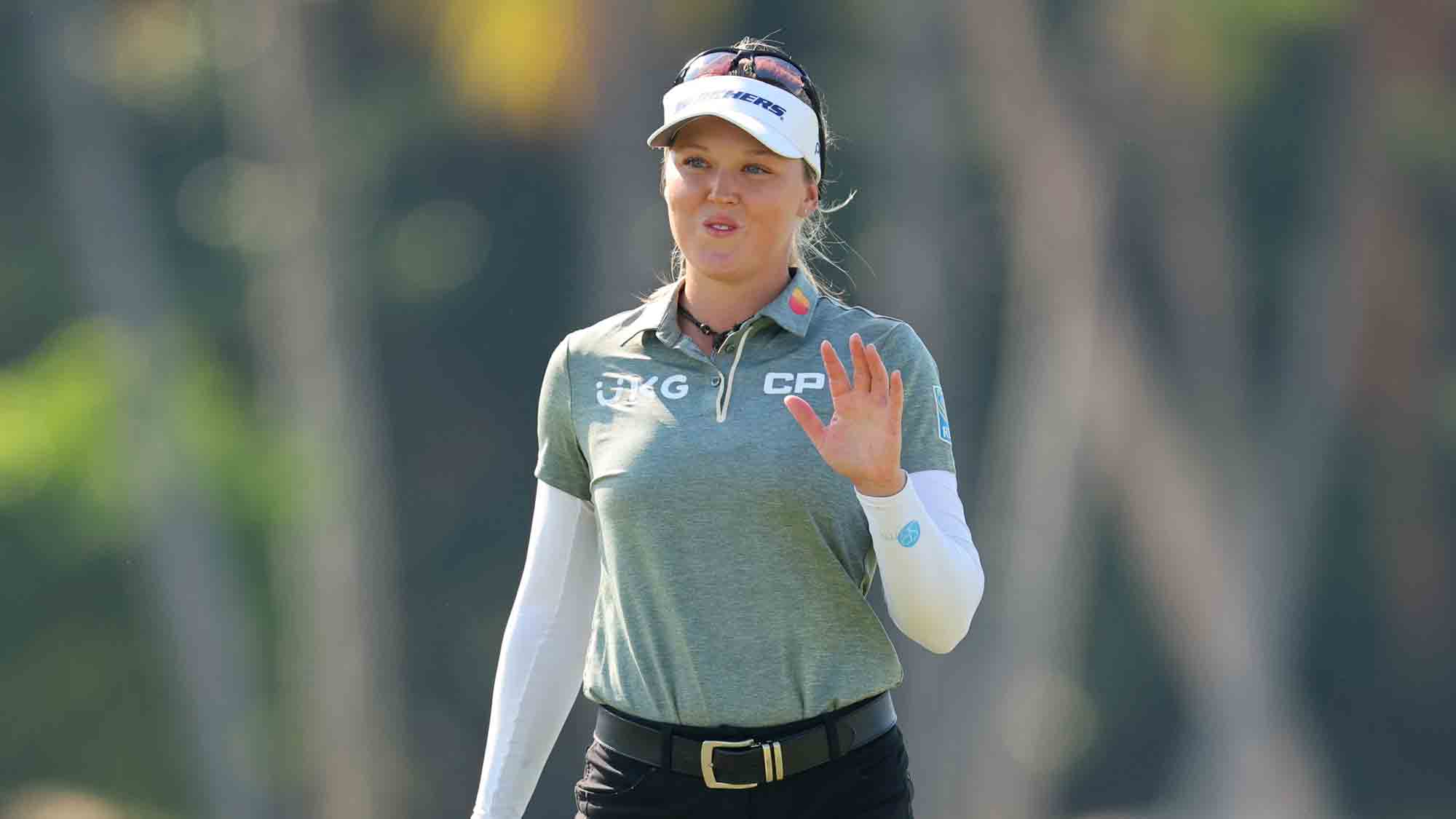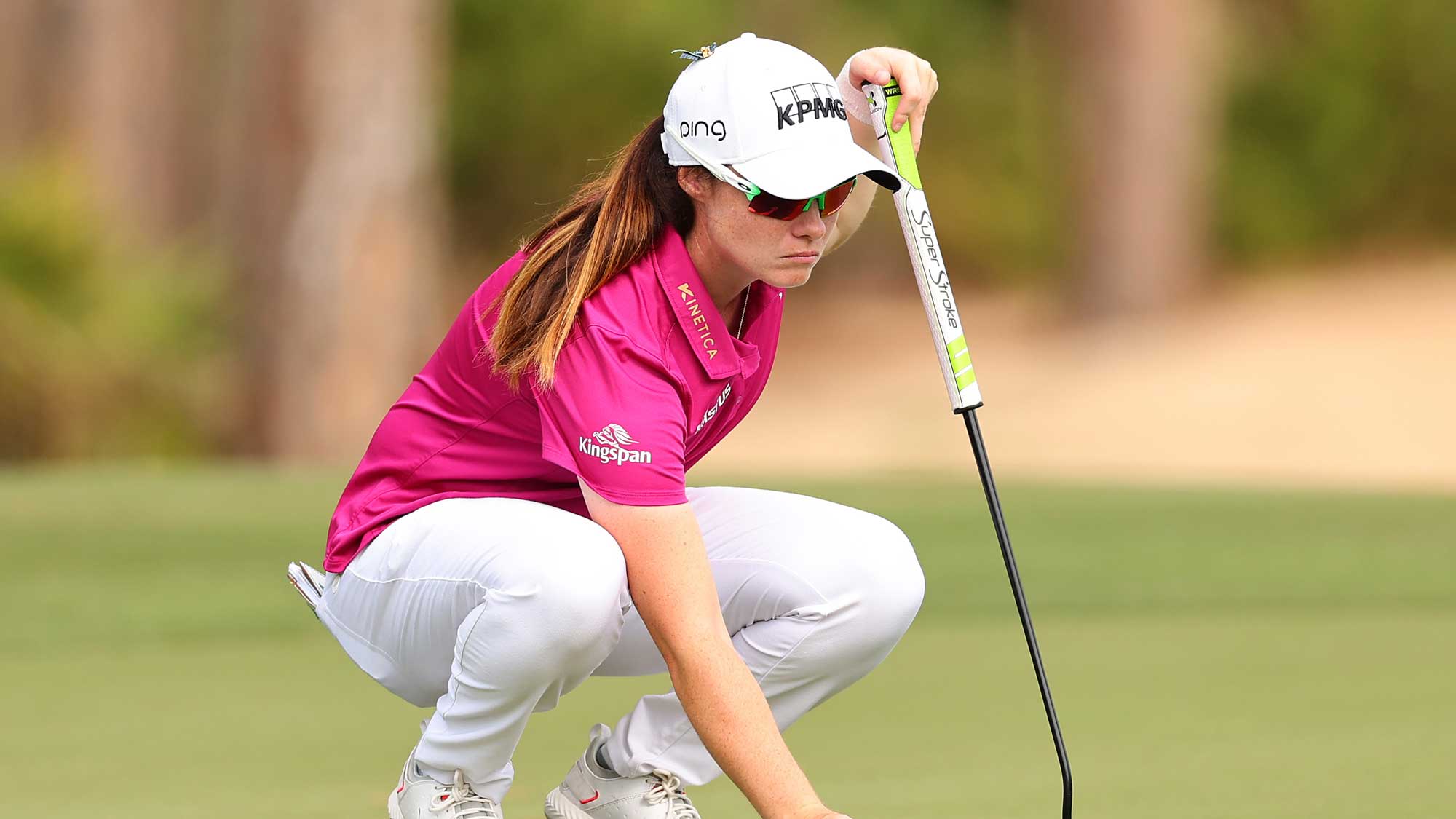 Leona Maguire of Ireland lines up a putt on the tenth green during the second round of the CME Group Tour Championship at Tiburon Golf Club on November 18, 2022 in Naples, Florida.

Photo Credit: 2022 Getty Images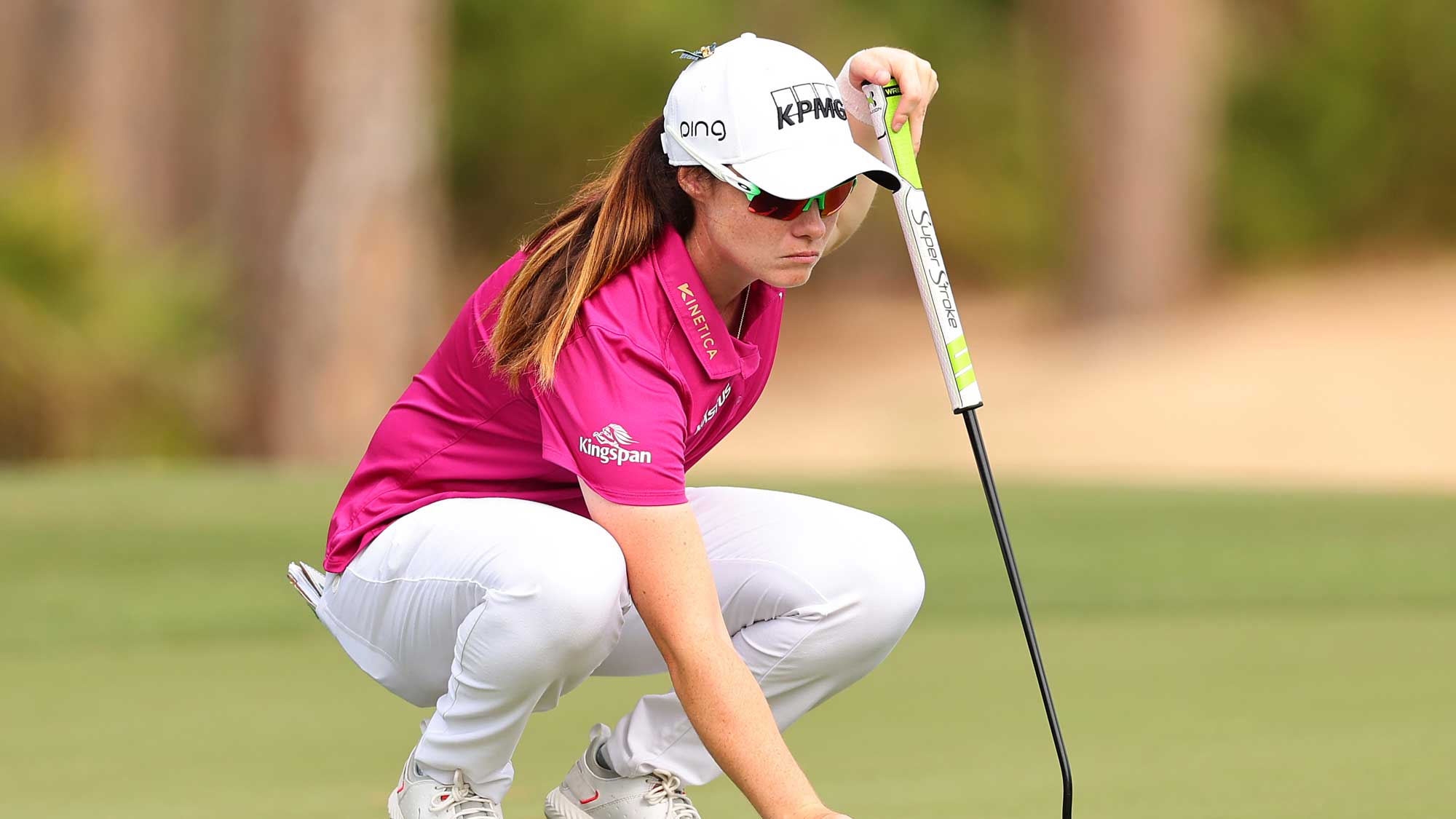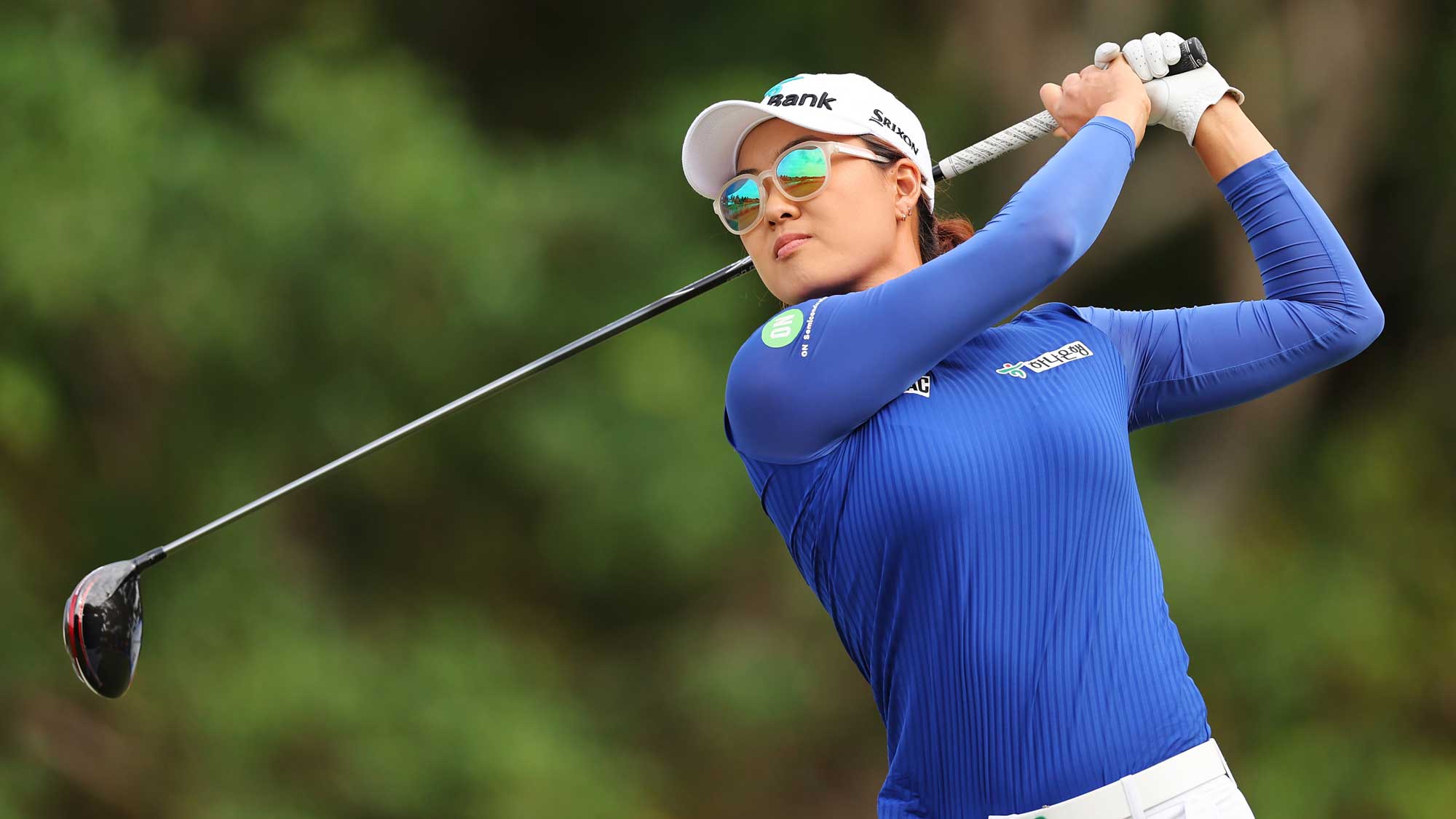 Minjee Lee of Australia plays her shot from the 14th tee during the second round of the CME Group Tour Championship at Tiburon Golf Club on November 18, 2022 in Naples, Florida.

Photo Credit: 2022 Getty Images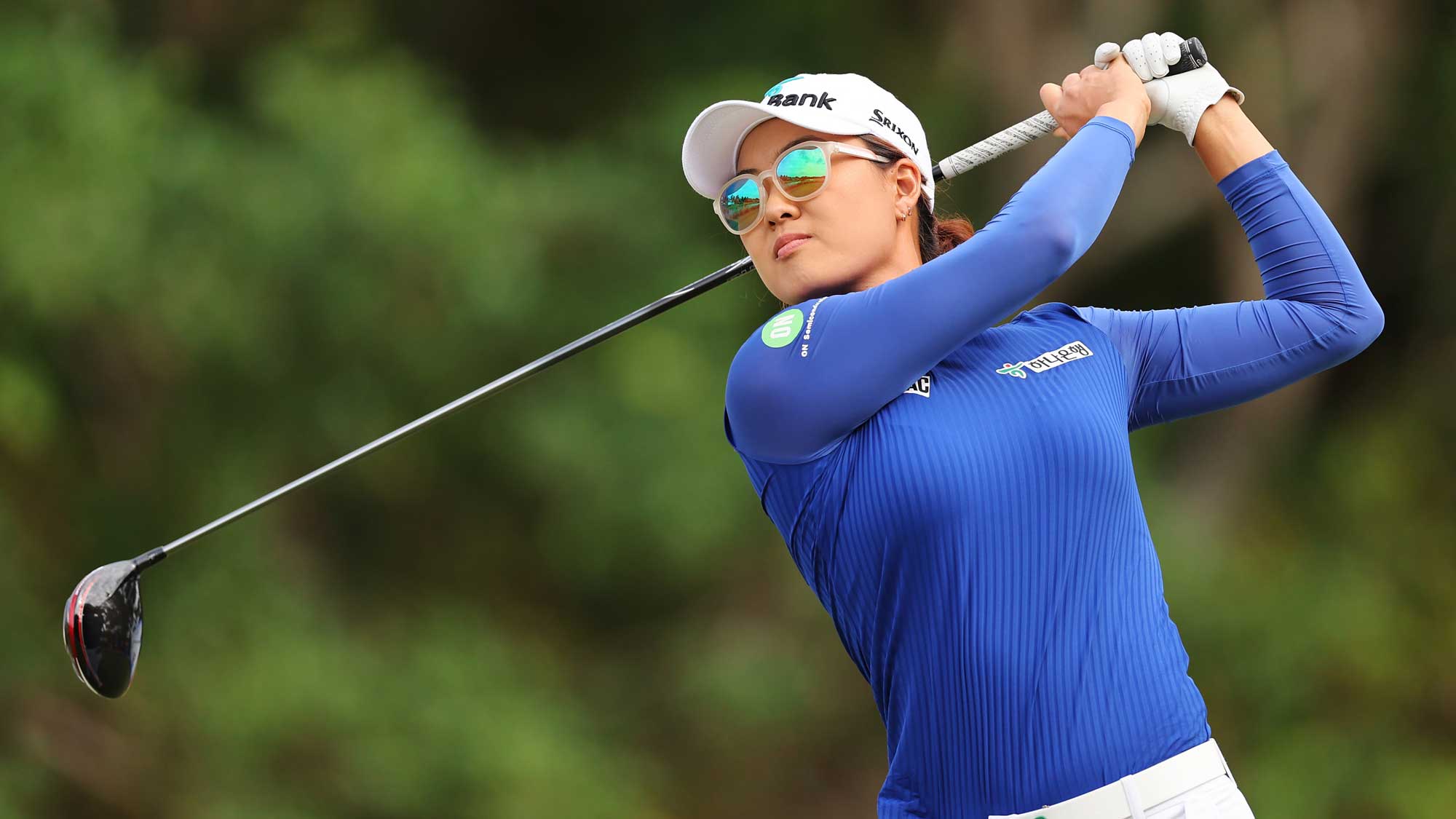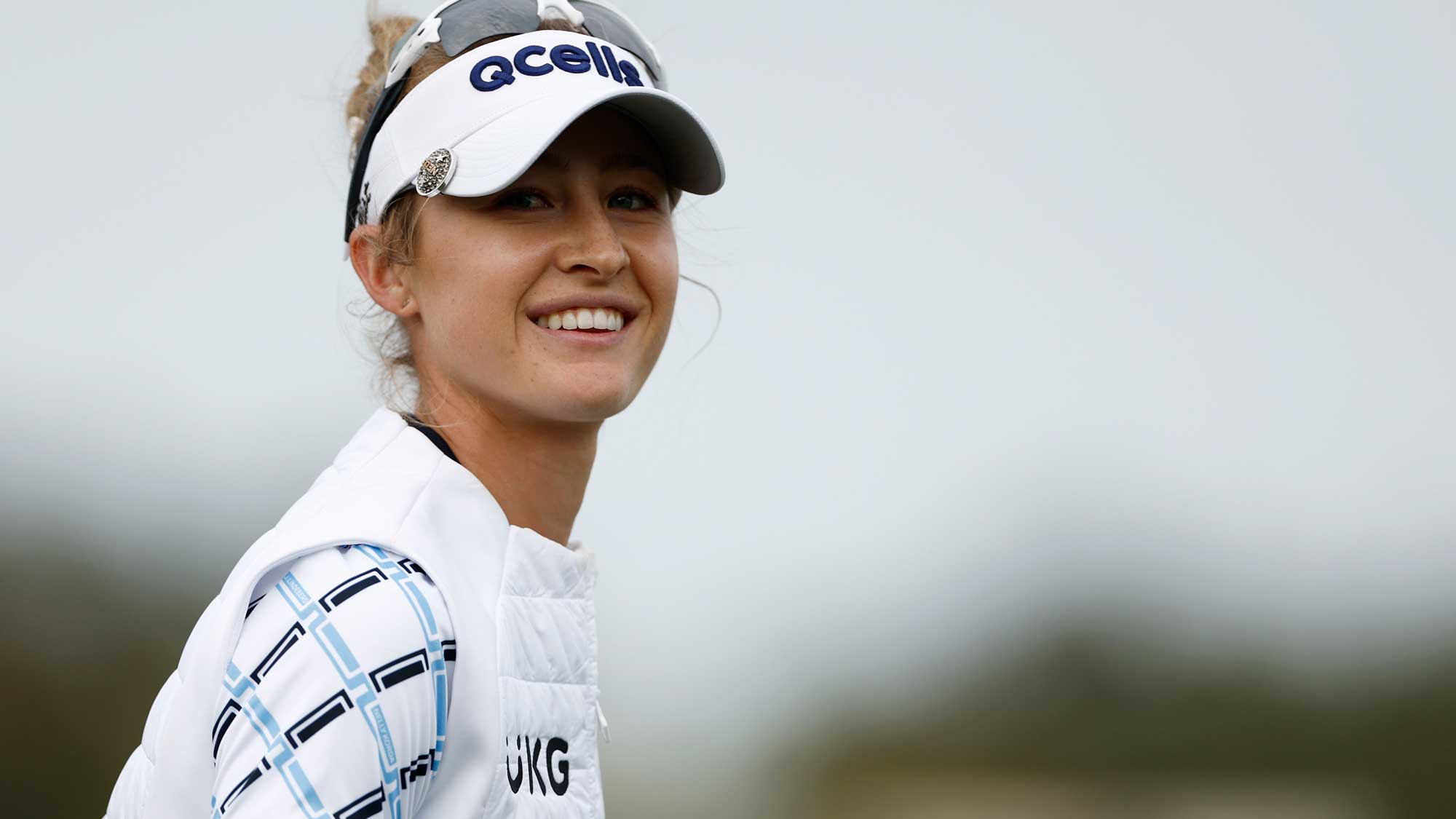 Nelly Korda of the United States gives a smile on the 18th green during the second round of the CME Group Tour Championship at Tiburon Golf Club on November 18, 2022 in Naples, Florida.

Photo Credit: 2022 Getty Images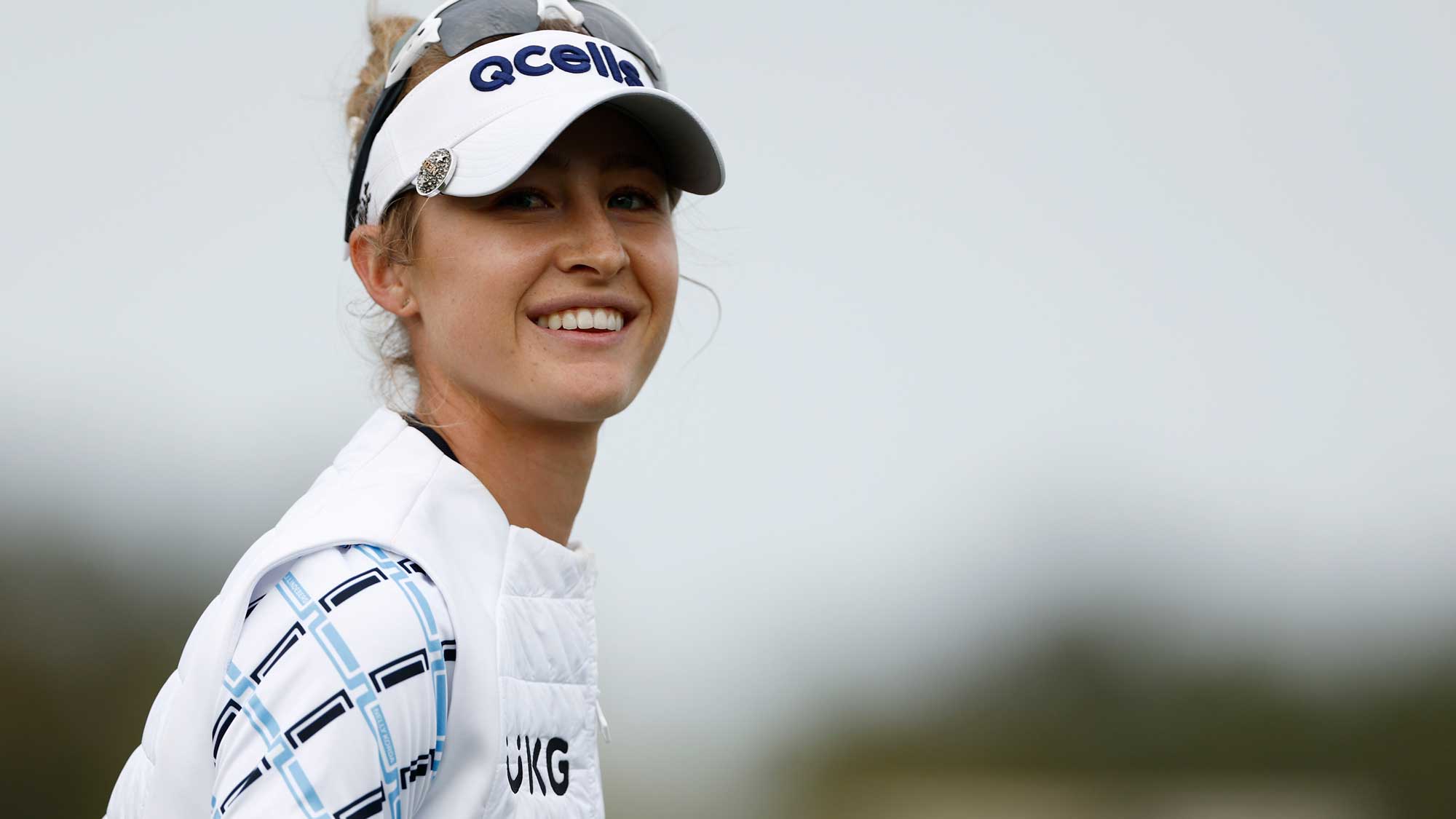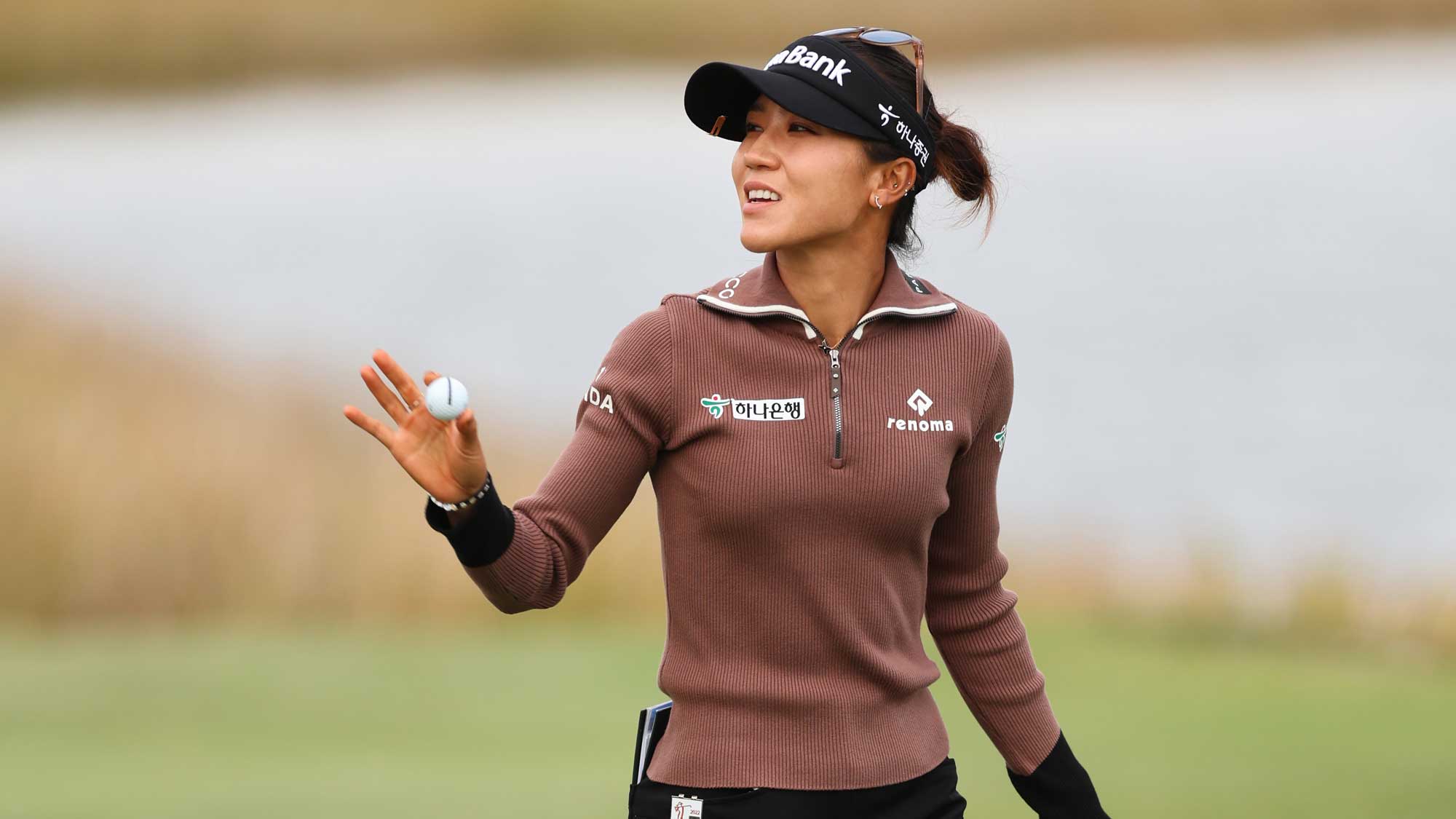 Lydia Ko of New Zealand acknowledges the fans after putting for par on the 18th green during the second round of the CME Group Tour Championship at Tiburon Golf Club on November 18, 2022 in Naples, Florida.

Photo Credit: 2022 Getty Images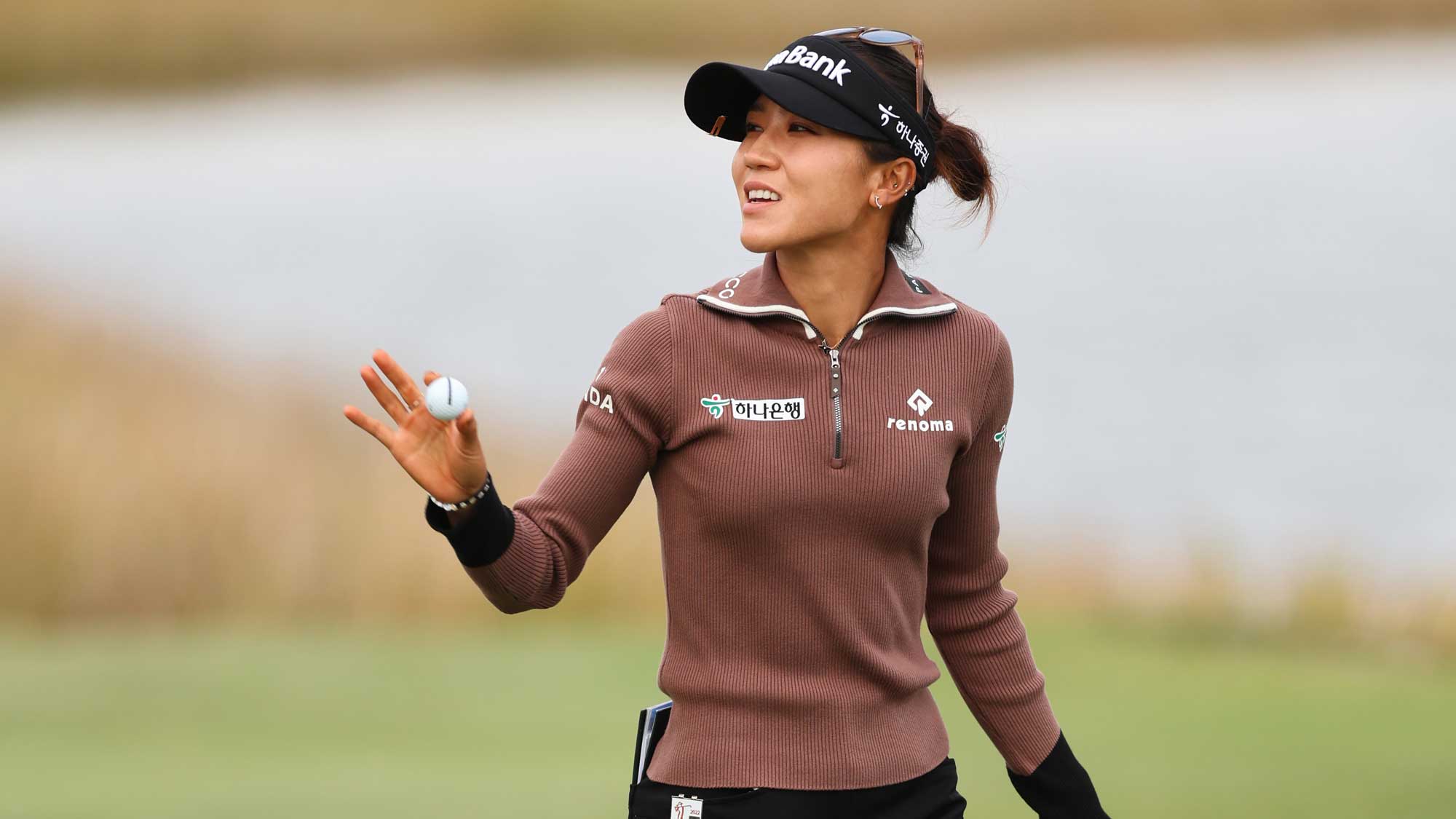 Atthaya Thitikul of Thailand plays her shot from the 11th tee during the first round of the CME Group Tour Championship at Tiburon Golf Club on November 17, 2022 in Naples, Florida.

Photo Credit: 2022 Getty Images
Gaby Lopez of Mexico talks with her caddie on the third hole during the first round of the CME Group Tour Championship at Tiburon Golf Club on November 17, 2022 in Naples, Florida.

Photo Credit: 2022 Getty Images
Minjee Lee of Australia plays her shot from the 11th tee during the first round of the CME Group Tour Championship at Tiburon Golf Club on November 17, 2022 in Naples, Florida.

Photo Credit: 2022 Getty Images
Nelly Korda of the United States plays her shot from the third tee during the first round of the CME Group Tour Championship at Tiburon Golf Club on November 17, 2022 in Naples, Florida.

Photo Credit: 2022 Getty Images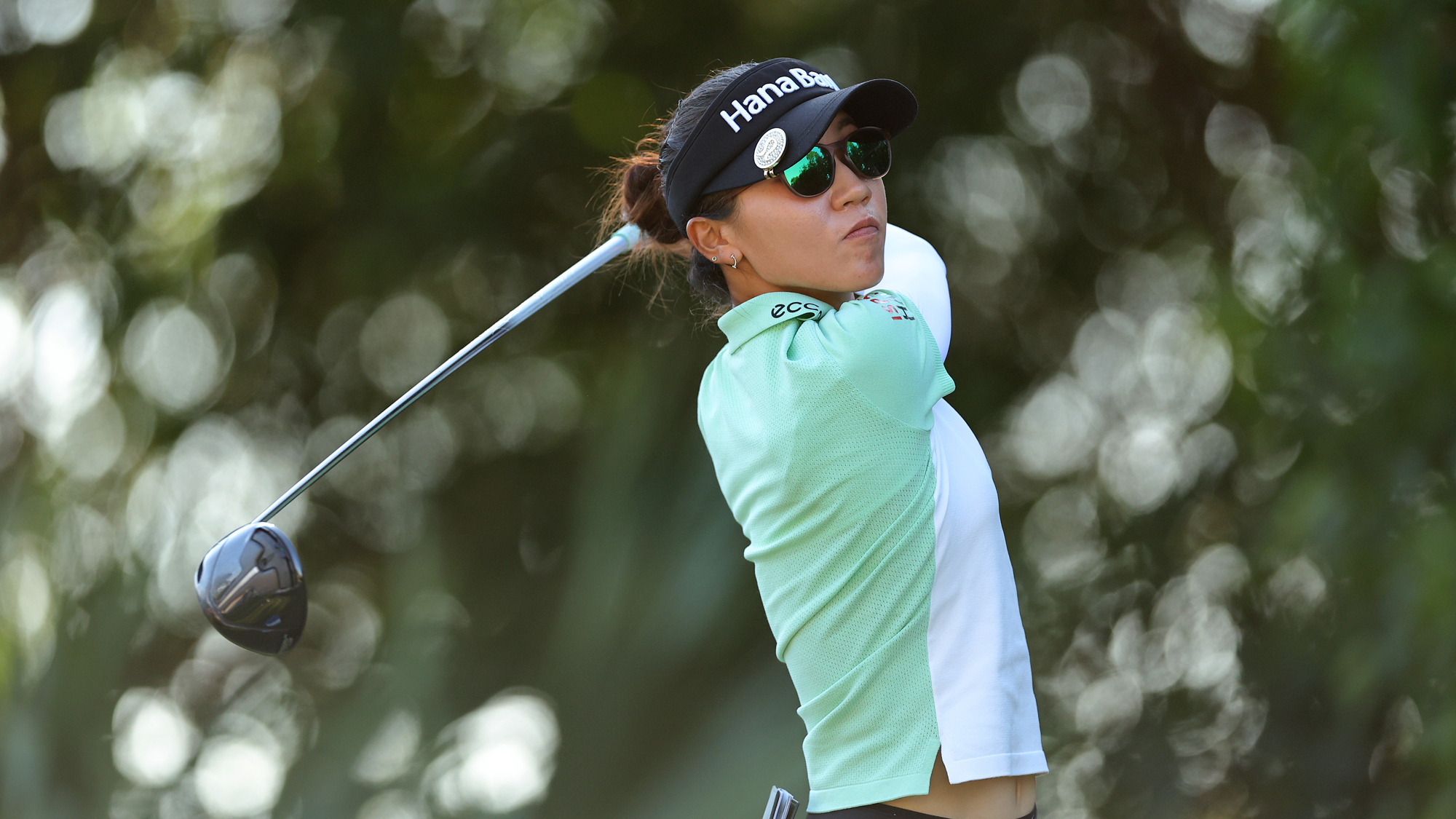 Lydia Ko of New Zealand plays her shot from the 11th tee during the first round of the CME Group Tour Championship at Tiburon Golf Club on November 17, 2022 in Naples, Florida.

Photo Credit: 2022 Getty Images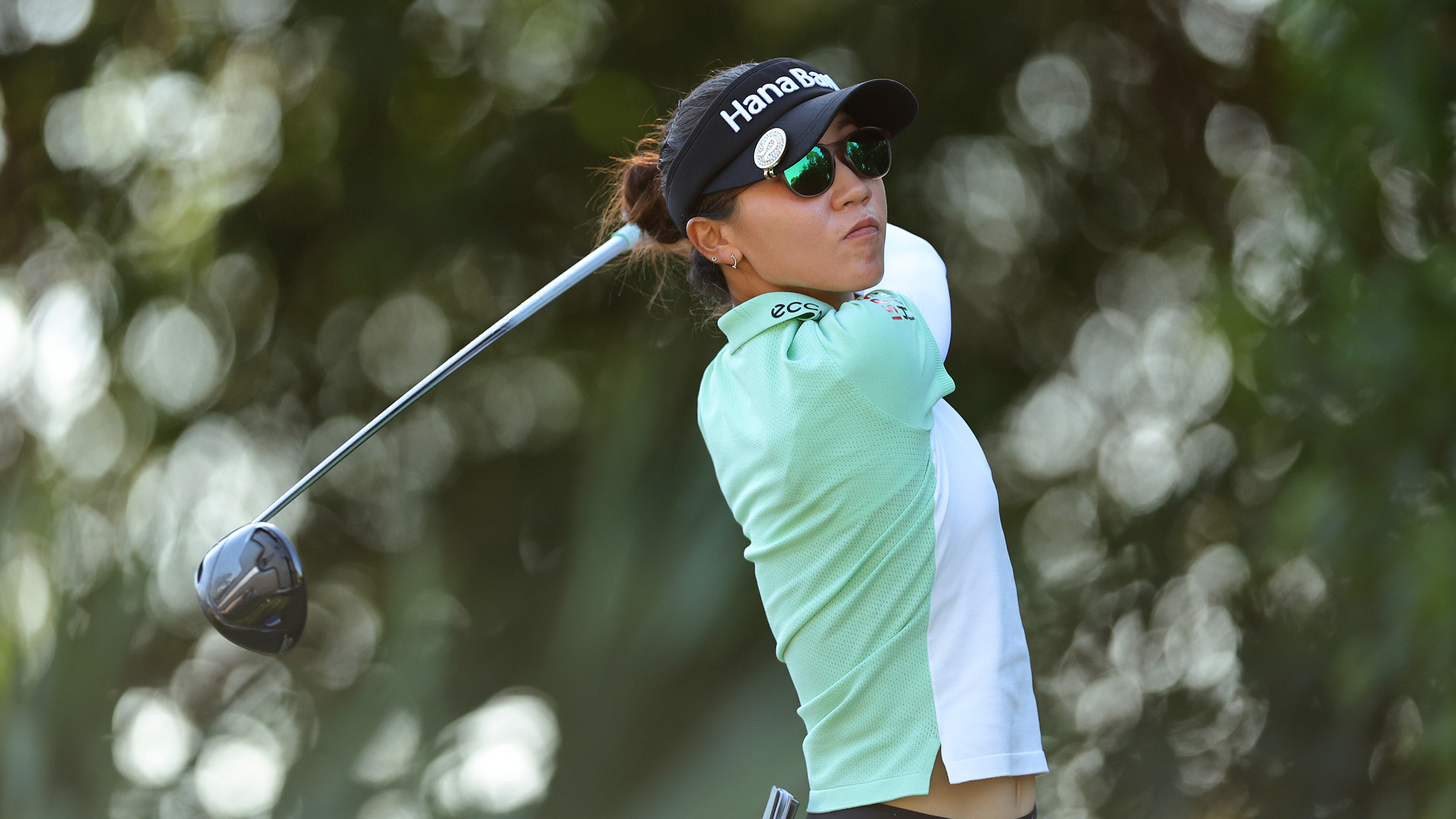 Danielle Kang of the United States plays her shot from the third tee during the first round of the CME Group Tour Championship at Tiburon Golf Club on November 17, 2022 in Naples, Florida.

Photo Credit: 2022 Getty Images
Brooke Henderson of Canada plays her shot from the 11th tee during the first round of the CME Group Tour Championship at Tiburon Golf Club on November 17, 2022 in Naples, Florida.

Photo Credit: 2022 Getty Images
Georgia Hall of England plays a shot on the third hole during the first round of the CME Group Tour Championship at Tiburon Golf Club on November 17, 2022 in Naples, Florida.

Photo Credit: 2022 Getty Images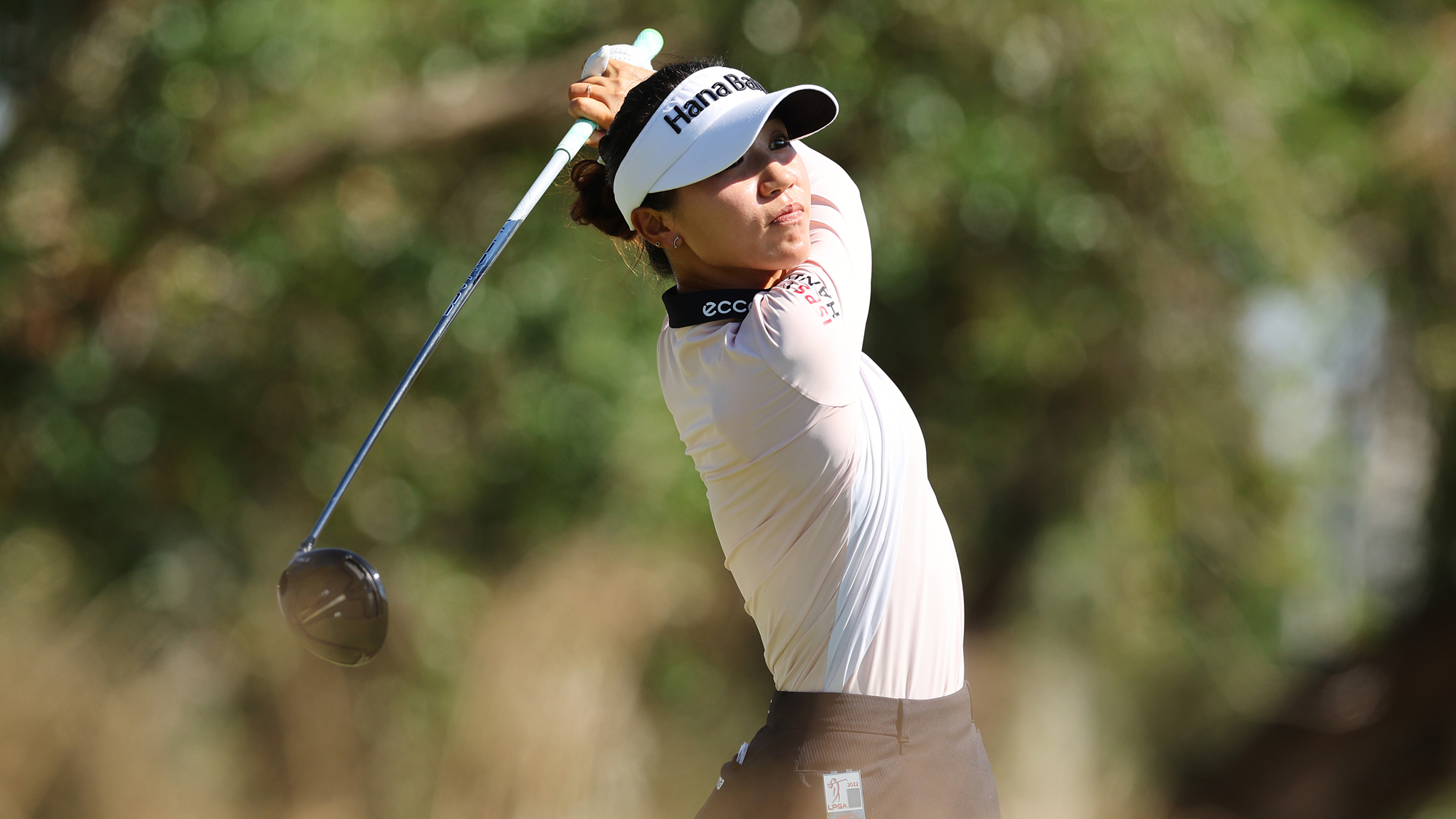 Lydia Ko of New Zealand plays a shot during the pro-am prior to the CME Group Tour Championship at Tiburon Golf Club on November 16, 2022 in Naples, Florida.

Photo Credit: 2022 Getty Images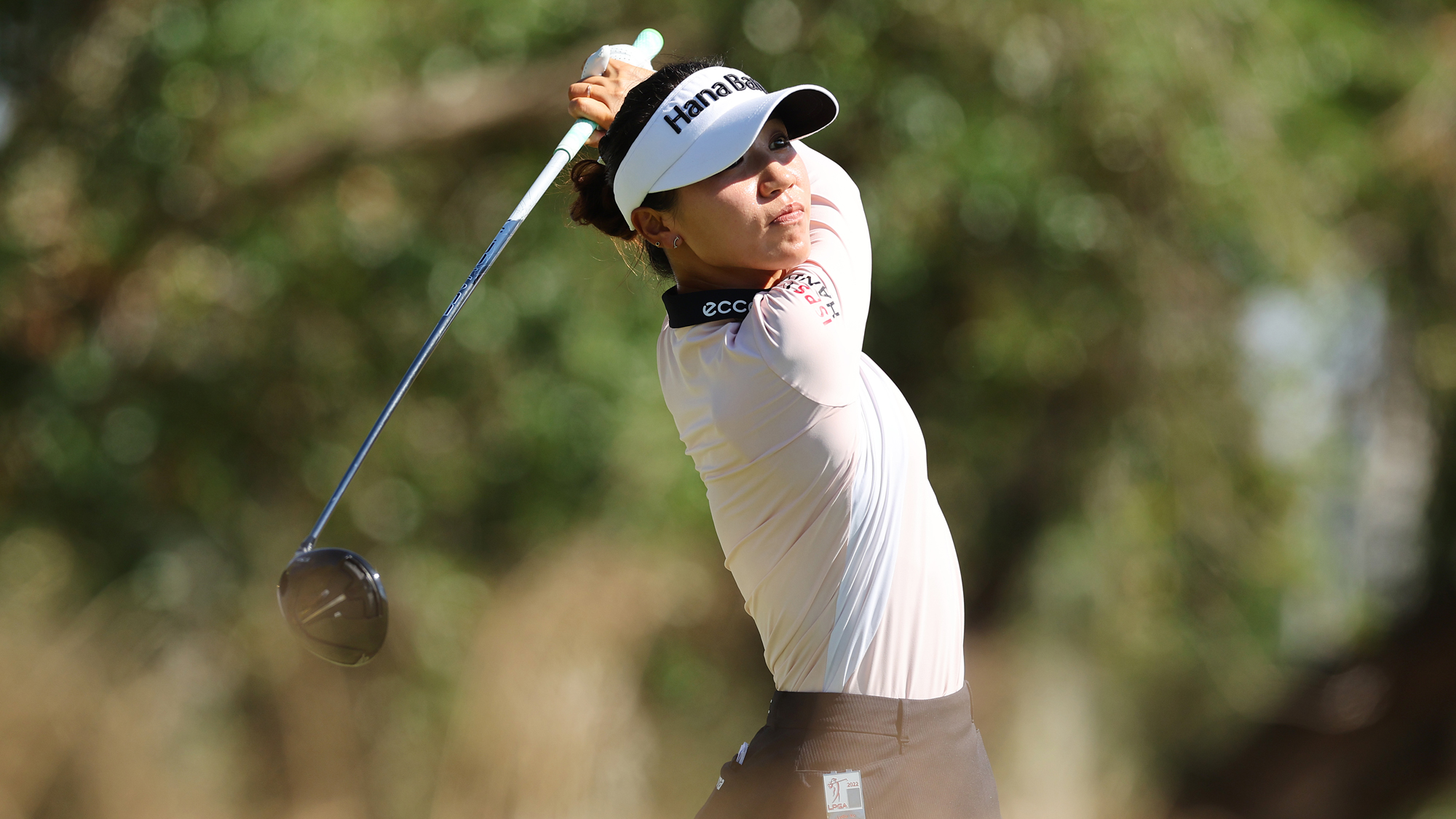 Information About the Race to the CME Globe
The Race to the CME Globe is a season-long points competition in which LPGA Members accumulate points in every Official LPGA Tournament to gain entry into the season-ending CME Group Tour Championship. The player who wins the CME Group Tour Championship will be named the "Race to the CME Globe Champion."
Race to CME Globe Points and Eligibility Breakdown
From 2014-2018, the top 72 players in the Race to the CME Globe competed in the CME Group Tour Championship, with the top 12 players mathematically eligible to win a $1 million bonus in 2017 and 2018. Past Race to the CME Globe champions are Lydia Ko (2014, 2015), Ariya Jutanugarn (2016, 2018) and Lexi Thompson (2017).
CME Group Cares Challenge - Score 1 For St. Jude
The CME Group Cares Challenge is a season-long charitable giving program that turns aces into donations. CME Group donates $20,000 for each hole-in-one made on the LPGA Tour in 2022, with a minimum guaranteed donation of $500,000 to St. Jude Children's Research Hospital, which is leading the way in how the world understands, treats and defeats childhood cancer and life-threatening diseases.
Though there were no aces at the Pelican Women's Championship, 33 holes-in one have been made through 30 events in the 2022 LPGA Tour season, bringing the season's donation total to $660,000 with two events remaining on the Tour schedule.
The 2021 LPGA Tour season saw 17 aces from 15 different players, while the 2019 campaign had 32 total aces from 31 different competitors for a total of $640,000. That more than covered the average cost of $425,000 needed to treat a pediatric cancer patient.