Ko is Back
There's no place like Lake Merced for Lydia Ko.
Sunday, Ko won the LPGA MEDIHEAL Championship for her third victory at Lake Merced Golf Club. Surrounded by positive memories of her back-to-back victories in Daly City in 2014 and 2015, Ko ended a winless drought that dated back to the 2016 Marathon Classic presented by Owens Corning and O-I.
It was a roller coaster Sunday, that saw the lead change four times, with three different players taking turns at the top. It took one extra hole for Ko to pull out the win, finishing tied after 72-holes with Minjee Lee at 12-under par.
Lee holed out for birdie from the bunker at the 71st hole and back that up with a birdie at the 72nd hole to put the pressure on Ko, who was waiting in the fairway. Ko nearly holed her chip for the win, which skirted just inches past the hole. The pair returned to the 18th tee where Ko was once again inches away from holing her approach for an albatross. She was left with a 3-footer for eagle and the win.
"It's crazy, because I was 3-over for the day at one stage today and I said 'Hey, you just got to focus and you never know what's going to happen,'" Ko said after her win. "I was able to put my game together on the back nine and when that putt dropped, oh my gosh."
The former Rolex Rankings world No. 1 took a one-stroke lead into the final round ahead of Jessica Korda. Sunday, the pair played together, and both stumbled early. Ko made three bogeys in her first six holes to drop as many as two-back of the lead. But even as her playing partner pulled ahead, Ko cheered her on. The pair fist bumped at the par 4, 7th hole after pouring in long putts for birdie.
But it was Ko who kept the celebration rolling.
For the second straight day she holed out on the back nine for birdie and threw her hands up in joy. At the par 5, 15th hole she again made birdie and walked off the green smiling, leaping and waving both of her arms in the air like a bird taking flight.
If Ko was nervous about winning for the first time in nearly two years she certainly wasn't showing it. While nearly every aspect of Ko's game has changed, from her swing, to her caddie, to her coach to equipment, the one thing that remains is her incredible attitude.
No matter how difficult the last two years have been for Ko, she never let on. Ahead of Sunday's round she talked about her focus on having fun, being at peace with whatever happened and having the confidence of knowing as long as she had another shot to hit, she had a chance to win.
"It's never over until the very end," Ko said Saturday. "Until that moment you're taking off the glove and the ball goes in the hole on the last hole, you just can never give up. That's what I'm trying to do."
Sunday, that never-quit attitude earned her a 15th career win on the LPGA Tour.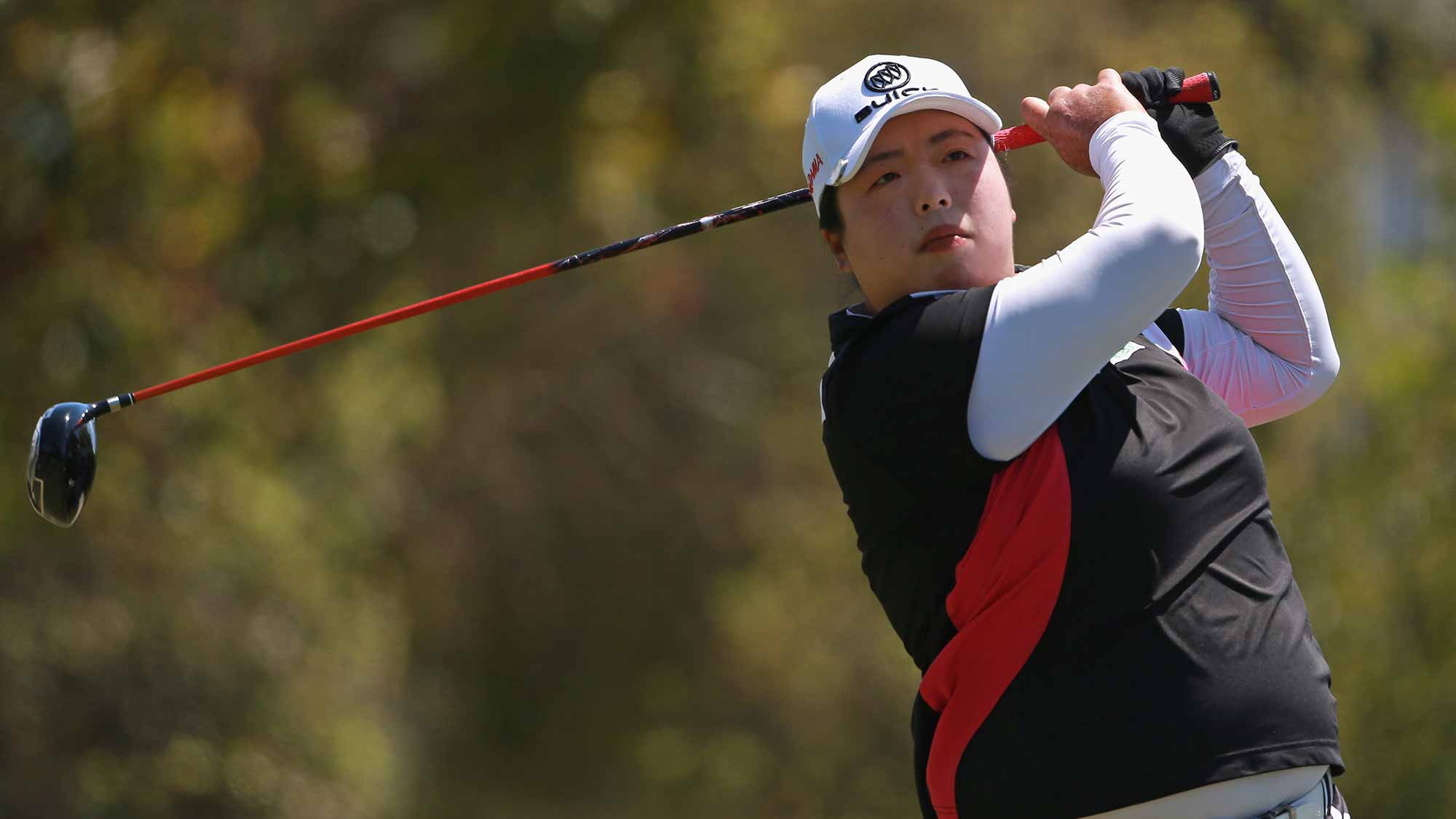 Sunday Queen
If there is a flaw to Shanshan Feng's game this season, she believes it's the weekends. Particularly Sundays. In 2018, Feng has recorded only one sub-70 round on the final day.
That was, until today.
Feng lived up to her nickname as the Sunday Queen with a 4-under par, 68 to climb into a tie for third at Lake Merced.
"I used to be a player, you know. Somebody called me like Sunday Queen," Feng said after her round. "I used to shoot low scores on Sunday all the time, but suddenly I just lost that ability and I was actually shooting over par on the weekends I'm very happy that I'm back to normal game and everything's been good."
What hasn't been good is Feng's left shoulder, which she says has been giving her trouble this week in California. It affected her the first two rounds as posted 73-71 to start the week, but she rebounded with back-to-back rounds of 68 on the weekend as she got to feeling better.
"It's not hurting not doing anything, but it's just clicking during my swing. Sometimes it makes my timing kind of off, but it's getting better."
Feng's finish at T3 was one position shy of having a chance to retake the title of world No.1. For now, she'll have to settle for being known once again as the Sunday Queen.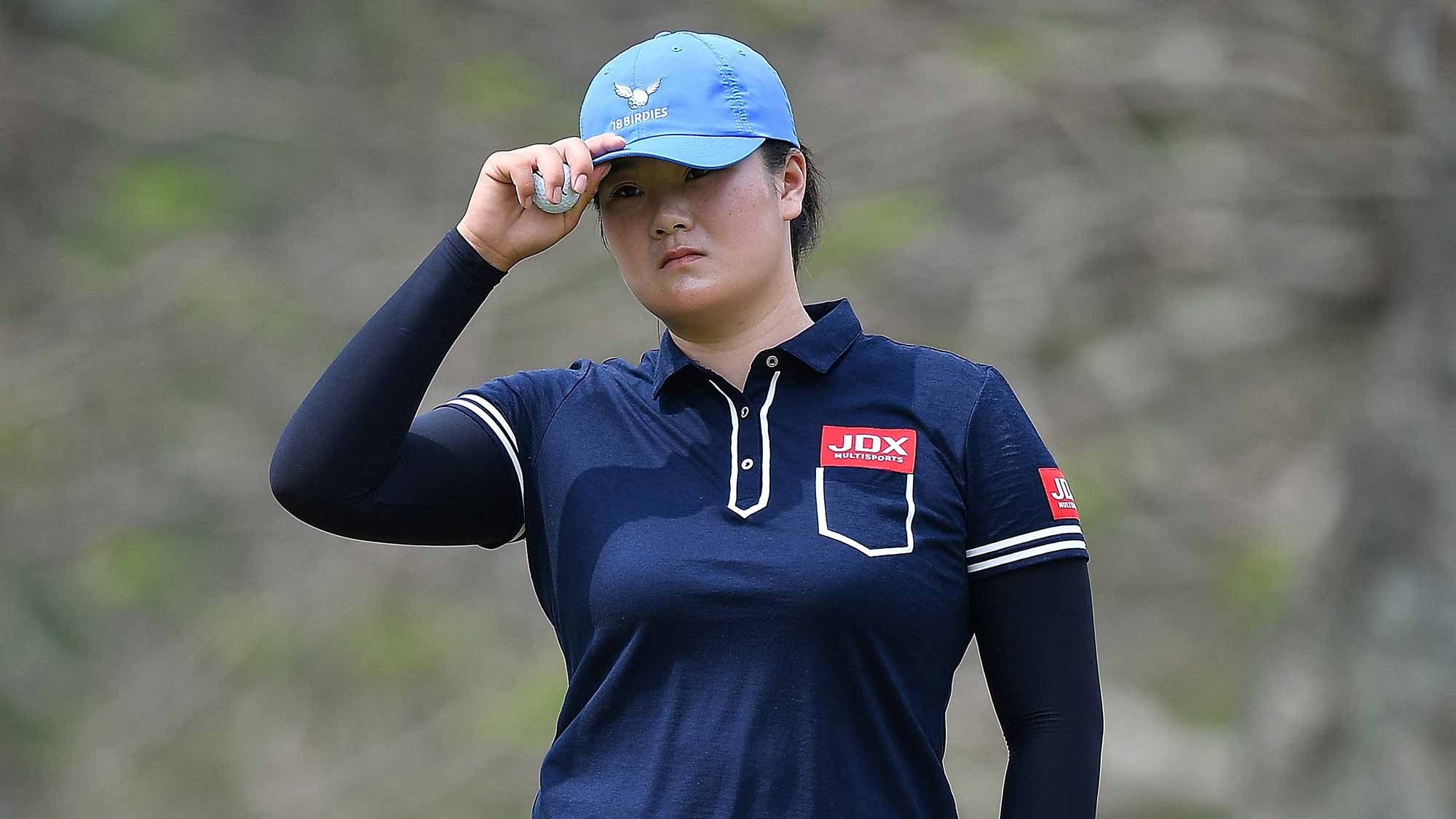 A Career Best for Yin
Angel Yin made a Sunday charge that resulted in her career best finish on the LPGA Tour. Yin's final round, 5-under par, 67 moved her up the leaderboard from T14 to T3. Sunday, Yin earned her first top 10 of the year, made all the more impressive given she missed her first cut of the year just last week in her hometown of Los Angeles.
"It feels great," Yin said after her round. "I haven't been playing that well this year, so this is kind of like a turning point almost. It feels good to get that in the books for this year."
Yin is in her second season on the LPGA Tour. And while she's yet to win on this Tour, she picked up her first win as a professional last Fall on the Ladies European Tour. The experience of learning to win is a process for any player and Yin is learning what it takes to put herself in contention on the LPGA Tour.
"I know that if I stay patient and I play well, I'll be up there," said Yin.
Final Round Highlights
Trending on Social