Brittany Lincicome was a few months shy of her fourth birthday when the inspirational Sandy LaBauve, drawing on memories of how her own parents introduced her to the game, founded the LPGA-USGA Girls Golf program in Phoenix, Arizona.
Fast forward 28 years and Lincicome has firmly established herself as one of the role models for that landmark program, having won eight times on the LPGA Tour and been named as one of five Tour Ambassadors for LPGA*USGA Girls Golf.
"It's just incredible to see where it all started way back when to how it has grown now," long-hitting Lincicome, whose career tally of wins includes two major championship victories, told LPGA.com. "There are thousands of new girls who come on board every year that get interested in the game of the golf, which is amazing. Obviously they are the future of the game.
"I remember being a junior golfer back in the day and how hard it was to get out there. Most girls don't think golf is very cool or a cool sport and now see how it's changing and how far it's come. The LPGA Girls Golf program is killing it in getting more girls involved and keeping it fun. They have their junior clinics and the focus there is all about keeping it enjoyable and letting the girls have lots of fun. That's why they love it."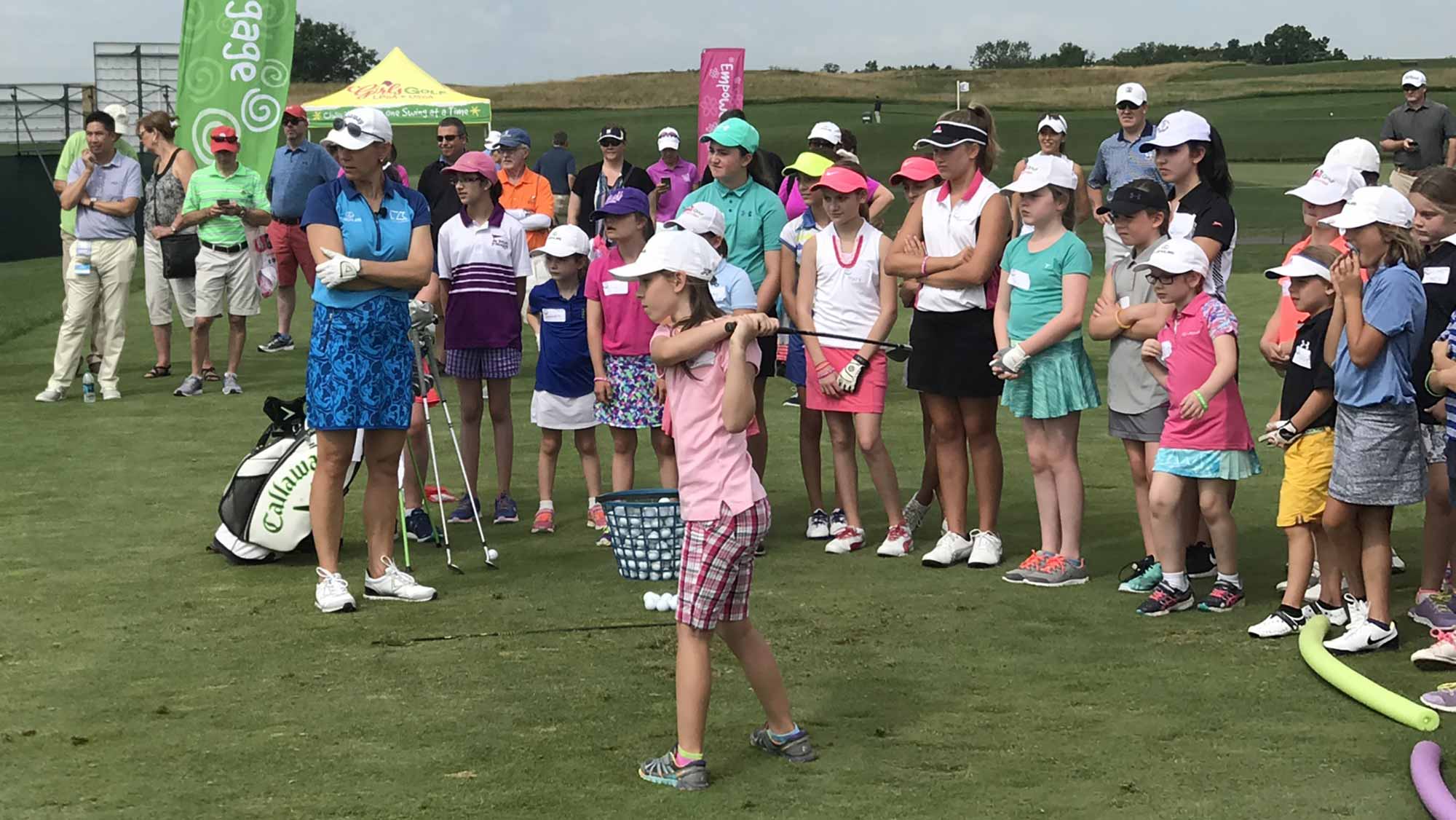 The last seven years have seen a stunning 1,400% growth in participation for LPGA*USGA Girls Golf, with the program increasing its reach from 4,500 girls in 2010 to 72,000 girls in 2017. There are now 450 Girls Golf sites scattered across the world, with 80 new programs having been added last year, and girls under the age of 18 represent the fastest growing sector in the U.S. golf population since 2010.
More than 40 members of the LPGA and Epson Tours launched their golf careers at a Girls Golf program, including Lincicome, Morgan Pressel, Cheyenne Woods, Mariah Stackhouse and Vicky Hurst.
"Just hearing all that is kind of crazy," Lincicome beamed. "I don't feel like I'm old enough to be an ambassador or a spokesperson or anything like that, but I've been doing this for 14 years now. If I can encourage any young girl to get into the game of golf, or maybe even just go to college some day, that obviously makes me very happy. Anything we can do to help the growth of the game, it's pretty rewarding."
LABAUVE'S VISION
Thanks to Sandy LaBauve's vision, more than 500,000 girls have been introduced to golf since the program's inception in 1989 and LPGA*USGA Girls Golf continues to expand every day.
"It's wonderful to see how the girls' program has grown," LaBauve told LPGA.com. "When I started the program, I had a vision but I never really realized how big it could get. We've had so many wonderful people that have taken the ball and run with it since I planted that seed, and it's grown into this beautiful program where so many girls are getting introduced to the game."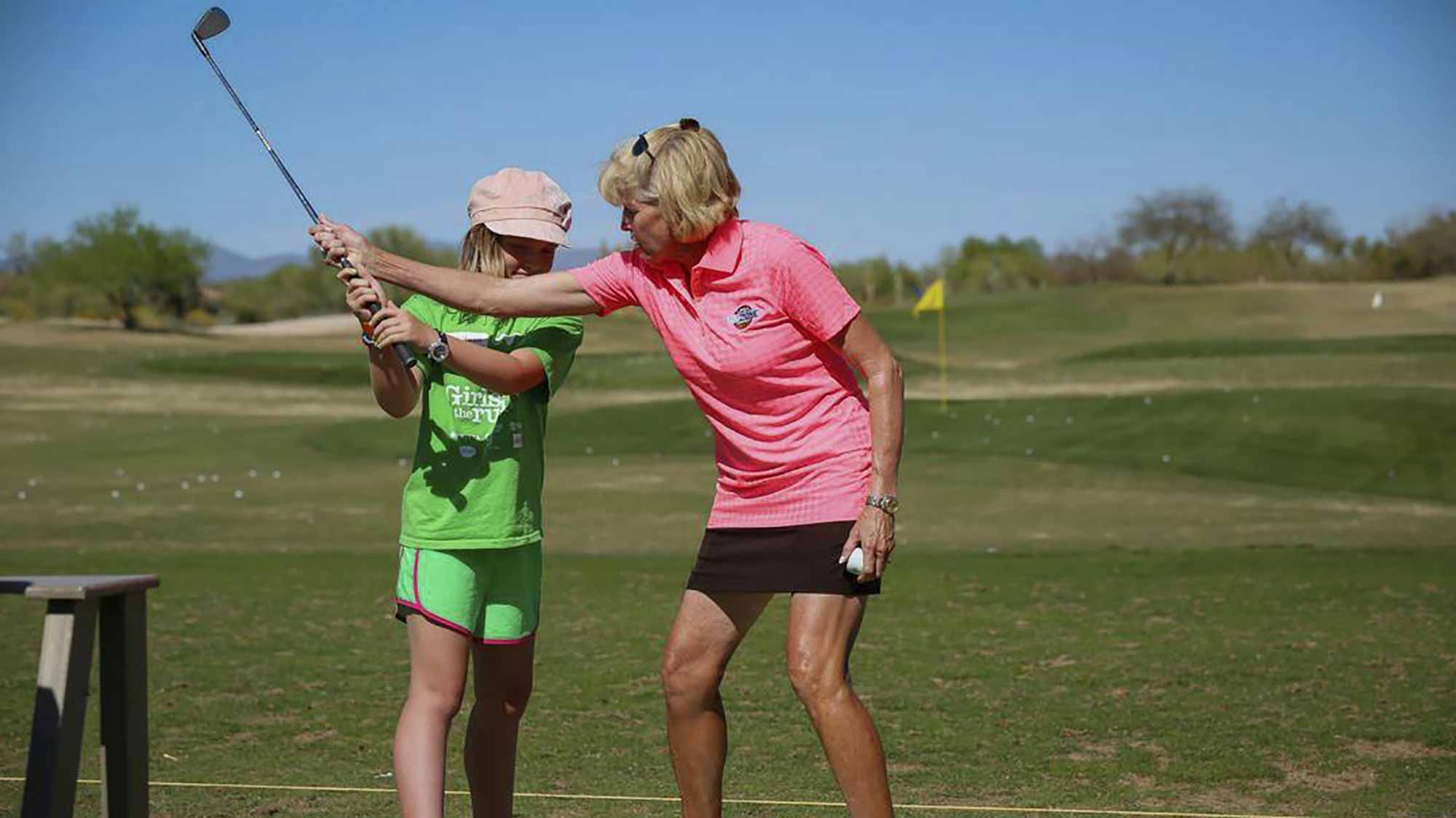 A passionate LPGA Teaching Professional and mother of two daughters, LaBauve was first introduced to golf by her parents, Jack and Sherry Lumpkin, who taught her by infusing fun drills and games into her golf lessons as a child. Inspired by those childhood experiences, she went on to create the LPGA*USGA Girls Golf program where fun has always been a key element.
"We tried to portray that golf is way more than just a tournament," said LaBauve, who is a Class A member of the LPGA and the PGA of America. "Golf is a game you can play for the rest of your life, however you want to play it. You can play three holes; you can play 18 holes; you can play tournament golf; you can play fun golf; you can keep score; you can not keep score. Just play the game.
"So as these girls got into it, we started exposing them to the opportunities they would have if they played the game. They could go into merchandising, business, competing in tournaments ... but the main message was that golf is a vehicle. As long as you learn to play, you're going to have something down the road."
LaBauve also realized that some girls had to be given extra encouragement, so she came up with the idea of getting them to play from shorter distances and negotiating holes from the green back to the tee, rather than the conventional way from tee to green.
"At the time, a lot of junior programs were three holes or six holes or nine holes ... depending on your ability," she said. "I was like, 'Man, if these girls go out there and have a 13 or a 12 or an 11, this isn't fun. If I can put them from short tees and they can come home and go, 'Hey, I made four pars today,' then she's got her dad's attention.
"So we did that. As they would progress we gave them a little harder tests, because more things came into play. We moved them back as they gained distance, and then we just kept inching them further and further back until eventually some of the girls were playing from the men's tees. It was a progressive program. That's how we built the girls' program. There was always a next step; they could keep graduating."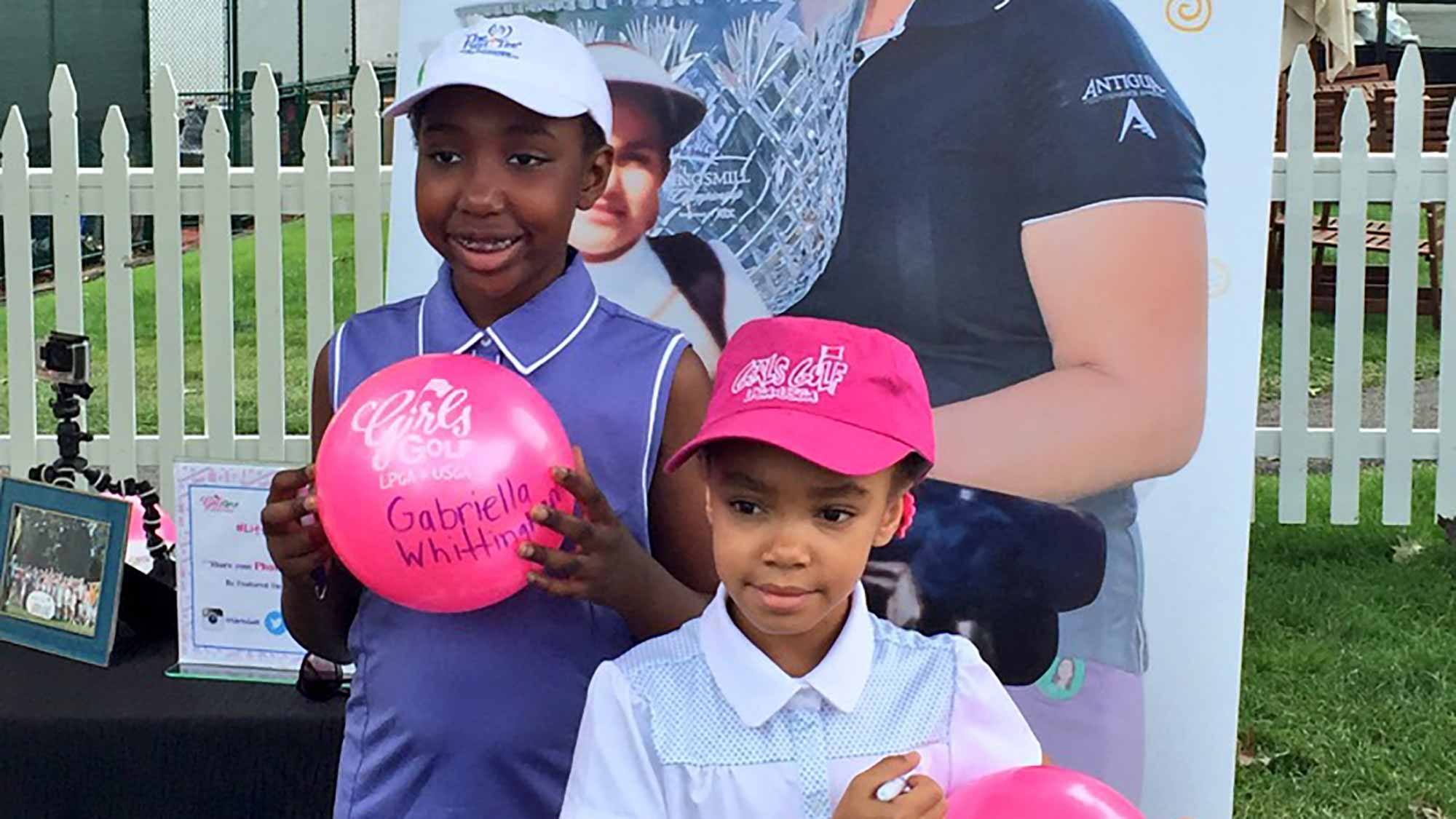 The proof is certainly in the pudding. Girls Golf has established itself as a runaway success nationwide, helping prepare girls aged from six to 17 for a lifetime of enjoyment from playing the game and providing them with a girl-friendly environment to learn golf while also teaching them valuable life skills such as confidence and perseverance.
As the LPGA keeps the focus on its "Changing the Face of the Game" campaign, which was launched last year, role models like Lincicome, Pressel and Woods will continue to inspire the next generation of top female players. The Girls Golf cycle keeps on turning.