Henderson on Home Soil
It was a moment etched in Canadian sports lore – not just golf.
Brooke Henderson, the bubbly 20-year-old from a town of about 9,000 an hour from Canada's capital won the CP Women's Open by four shots after a 7-under-par 65 Sunday.
It was Henderson's second win of the LPGA Tour season after winning the LOTTE Championship earlier in the year. It was her seventh overall LPGA Tour win. The record for a Canadian professional – male or female – is eight.
Henderson's day started with a bang, as she launched a hybrid into a tucked pin on the par-4 1st hole to about 15 feet and drained the birdie on a cold and rainy Sunday in Regina, Sask.
"I definitely wanted to get off to a fast start. It was a really great shot," she said with a smile. "I was really happy. And to make birdie there I think was huge to kind of settle me down a little bit."
She ran off four straight birdies on the back nine. She saved the best for last after shooting matching 66's on Thursday and Friday.
Henderson had a rough summer after losing both her grandfather's in a month span. Both deaths were unexpected, Henderson told The Canadian Press, and she said Sunday she had a few extra people helping her all week long.
Mike Weir won the Masters in 2003 and inspired a generation of Canadians to take up golf. Henderson wasn't immune to seeing how many young girls – and boys – were wearing visors just like hers and were out cheering her on. Her role as a mentor to the next generation of Canadian talent is one she's already relishing.
"Just playing in this event, there were tons of juniors and tons of people out just to watch, and I feel like they were really motivated and inspired, and that's really all you can ask for," she said. "I think they really enjoyed the week, which makes me enjoy it even that little bit more. But I think this win will definitely help grow the game in Canada, and that's a goal of mine, as well."
Henderson now goes into the Cambia Classic in Portland with a ton of momentum. She fired her round of the year Sunday at the Women in Tech Championship (a 9-under-par 63) and of course, captured the title Sunday in Canada.
"I feel like it's in a really good spot. I've played really well, I would say, over the last month or so," she said. "This win definitely gives me a lot of confidence and a lot of momentum. I've had two wins the last couple seasons, so I wanted to keep that streak going, so I'm happy that I did. Hopefully I can look forward to… getting a third win this season."
Yin nearly wins
Once Angel Yin realized it was a little colder than usual in August in Canada, her scores started to heat up.
"It was just too cold for me, and my body wasn't adjusting. I didn't have enough clothes. I didn't think it was going to be this cold. It kind of threw us a curve ball," admitted Yin. "I kind of really was trying to adjust. By the back nine, I adjusted to it. I warmed myself up and was smart about how to keep myself warm throughout the whole round."
Yin shot a 4-under-par 68 to finish runner-up to Brooke Henderson, who she played with the final two days.
The 19-year-old's runner-up finish tied for her best LPGA Tour result.
Yin finished tied for fifth two weeks ago at the Indy Women in Tech Championship and combine with her runner-up finish at the CP Women's Open, she said she felt a win is going to come sooner rather than later.
"I've obviously wanted to win. I've been playing pretty well. I played pretty well last week, this week, but it's a great experience," she said. "It's going to come -- I'm playing well, so I just need to be patient like I have been the whole year. I haven't really scored until now, but… I'm just playing good."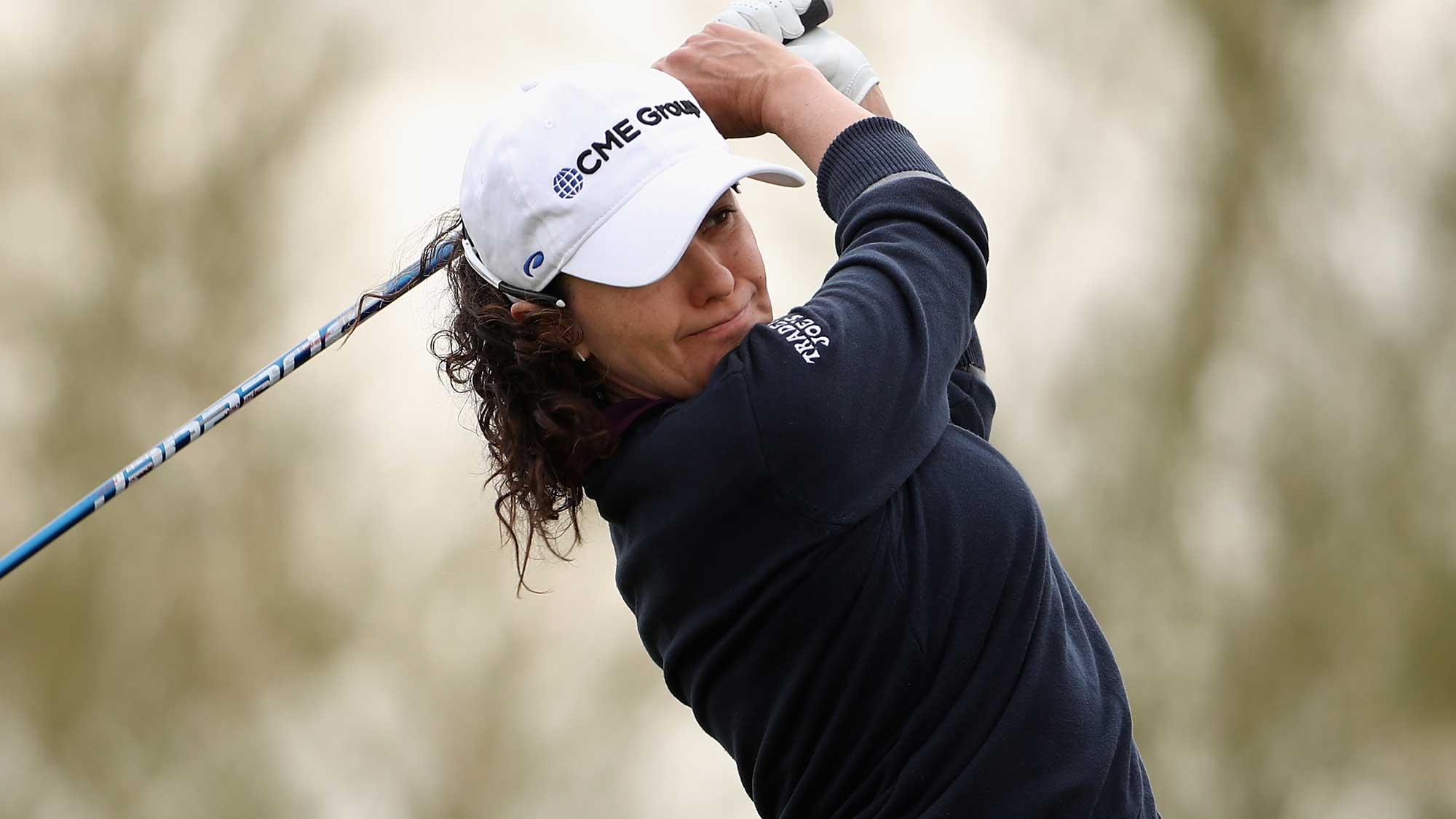 Martin fires course record
Mo Martin didn't think she had a chance to win the CP Women's Open, but she sure went low Sunday to give herself a chance.
Martin matched the tournament record at broke the course record at Wascana Country Club after a 10-under-par 62. She nearly added an 11th birdie on the day but her try on the par-5 9th, the final hole of the day slid just past.
"It was kind of like 'night-night' for the ball," she said with a smile. "(The putts) just went in the holes and went to sleep pretty quickly."
Martin made five birdies on both the front nine and the back nine on Sunday.
"I just tried to take aggressive lines. I took advantage of some of the pins we could go at and the rain softened a couple greens, which was in my advantage," she said.
Martin said she likes playing in wind. She won the RICOH Women's British Open in tough conditions, and Sunday in Regina was cold and windy, with a steady rain falling.
"You've got to be patient and know everyone is playing in it and you need to make some adjustments with the wind," she said. "I've got a good track record as far as win goes. The rest of it is up to the caddie to keep the clubs dry."
Martin finished tied for 13th. It was her fifth top-20 finish of the year.
Park falls short in title defense, Song goes on birdie run
It was a stacked leaderboard Sunday, but eventually Brooke Henderson played too well for anyone to overtake her on top – including world no.1 Sung Hyun Park.
Park, who was the defending champion and also was coming into the week off a win at the Indy Women in Tech Championship, eventually finished tied for 8th. She was caught in a rules snafu on the par-5 12th – thinking she had double-hit a putt – but there wasn't enough evidence for her to be penalized. She shot an 8-under-par 64 Friday but couldn't get anything going the rest of the week.
Behind Angel Yin at 17-under was Jennifer Song, who made six straight birdies at one point Sunday, but finished at 5-under on the day after making three bogeys in her first five holes. Her back nine featured seven birdies, a bogey, and just a lone par.
"I kind of struggled with my putting last week and starting this week, and I finally kind of figured out what's a good stroke for me, and I felt really comfortable out there," said Song. "I missed a really short birdie putt on 16, but other than that, I think I played great out there. Just gave myself a lot of chances at birdies, and when I did, I made them all."
Minjee Lee, Amy Yang, Su Oh, and Austin Ernst rounded out the top five after finishing at 14-under.
Trending on Social