With a quiet grace and subtle elegance, Jin Young Ko has put up numbers her first two LPGA seasons that scream for attention. But the near-perfection of her play has been a song so sweetly sung many have not yet heard its enchanting melody. She is quite simply playing the best golf by anyone on the planet right now.
Ko does not have the power of Sung Hyun Park, Lexi Thompson, Brooke Henderson or the Korda sisters, but the precision and poise she's displayed in her short career is absolutely Annika-like, and that's not a compliment to be thrown around lightly.
The word that best described Sorenstam was "balance." She was rarely out of balance physically or emotionally on the golf course. The same can be said for Jin Young.
The runaway Rolex Rookie of the Year in 2018 could very well be the runaway Rolex Player of the Year this season. All she has done over the last two seasons is make 42 of 43 cuts – her current streak is 26 in a row – with 23 top-10 finishes and five victories. She not only leads most significant statistical category but leads by a lot.
Jin Young is first in the Race to the CME Globe by 1,500 points over Henderson; Rolex No. 1 by 1.77 points over Park; first on the money list by $750,000 over Jeongeun Lee6; first in scoring by nearly a half-stroke over Hyo Joo Kim; has twice as many points as runner-up Lee6 in the POY race and is first by a staggering 3.1 percentage points over Park in Greens In Regulation.
More evidence of her remarkable run can be seen in her staggering streak of 114 consecutive holes without a bogey, breaking a record set by Tiger Woods in 2000 when he went 110 bogey-free holes during his outrageous season in which he won nine times including three majors.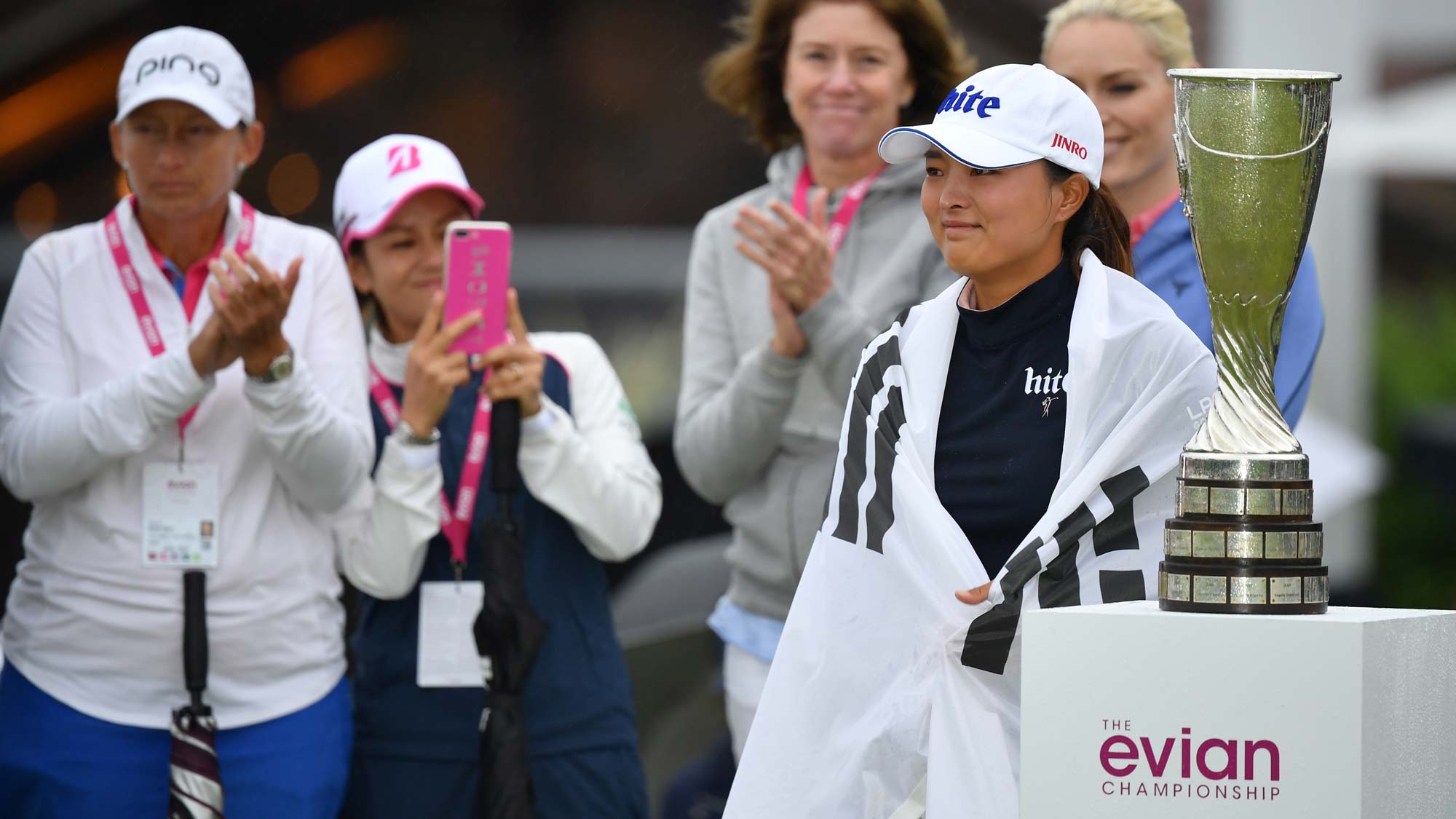 Ko also stormed to victory in the Rolex Annika Major Award by winning the ANA Inspiration and the Evian Championship while finishing third in the AIG Women's British Open, T-16 in the U.S. Women's Open and T-14 in the KPMG Women's PGA championship.
Dave Brooker, a veteran caddie who has carried Lorena Ochoa and Grace Park to major championships, has been the Sherpa who has guided Ko up the mountain. He's a calm, steady influence who knows the golf courses and understands his player's game.
When asked what makes Ko such a special player, he is at first at a loss for words but then hones in perfectly on her special skills, just as she hones in on hitting greens.
"That's a tough question," Brooker says. "Her ability to repeat a flawless golf swing under pressure or her refreshingly mature mindset – both are special. Her intelligence is fully evident every moment I spend with her, yet her ability to deliver the perfect golf swing or putting stroke when the big moment arrives is ultimately a gift only a handful possess."
Then Brooker makes the comparison more and more people are starting to make.
"Her style of play is reminiscent of the way Annika played," Brooker says. "Accuracy, precision and simplicity. Jin Young has the ability to improve every element of her game. She is blessed with a desire that matches her talent."
That is also a trait Sorenstam had. She never stopped trying to improve and, like all the greatest winners – Woods, Jack Nicklaus, Mickey Wright, Kathy Whitworth – forgot her wins as quickly as she forgot her losses. If Annika won a tournament, she went out the next week as if she's never won in her life, playing with a rare and unusual hunger. Like with Sorenstam, the fire burns quietly within Ko.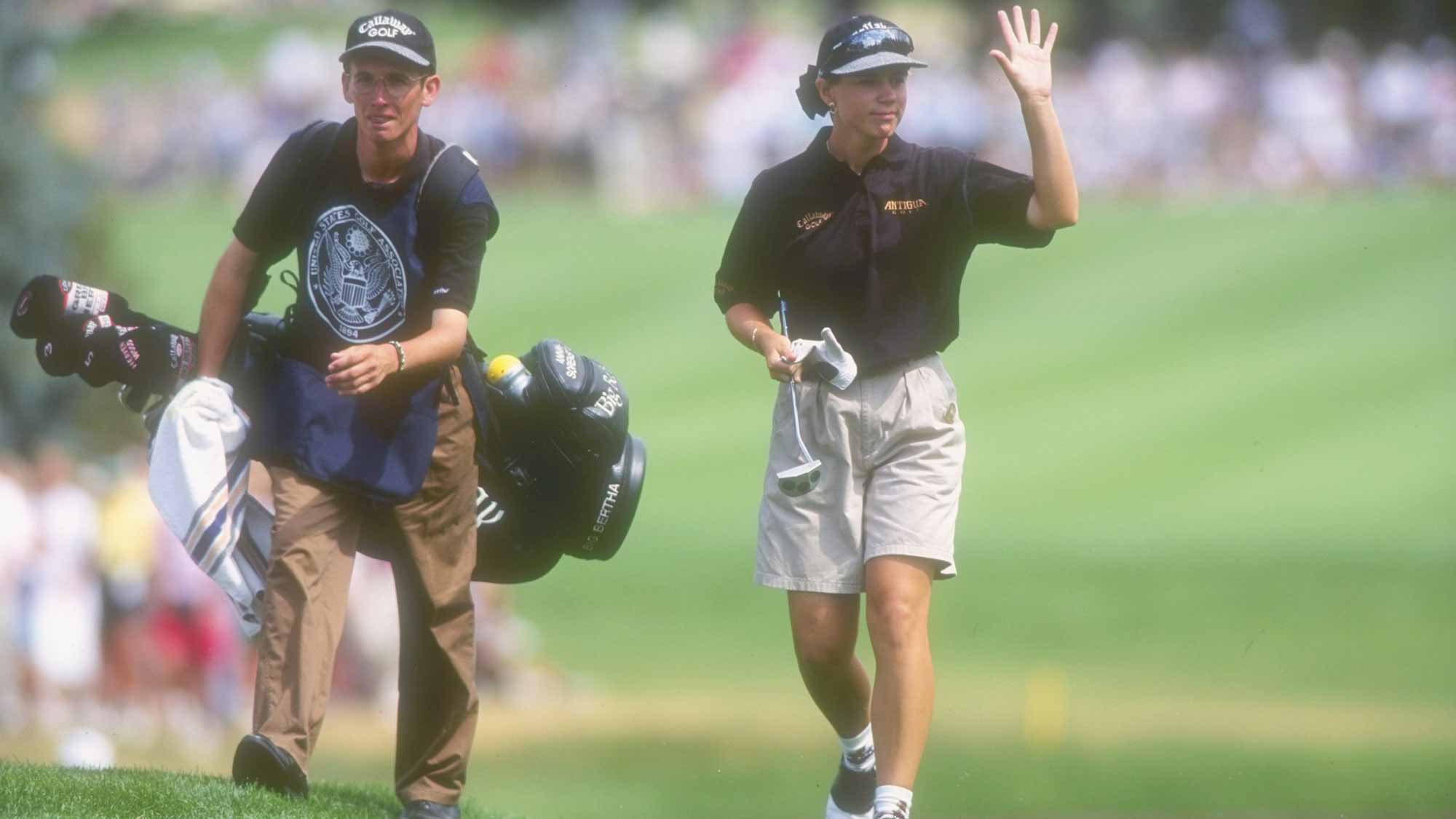 At 24, Jin Young is now the same age as Sorenstam when she won her first LPGA tournament at the 1995 U.S. Women's Open, the first of her 10 majors. Certainly, Ko has a long way to go to have her name comfortably fit into the same sentence as Sorenstam's. All Annika did was win 72 times with 142 top-three finishes and 212 top-10s. And from 1992 through 2008, in 307 LPGA starts, the Swede missed only nine cuts. Imagine that.
While to many it seems as if Ko snuck up on success, she has been in relentless pursuit of perfection since turning professional at the age of 18. From 2013-17, Jin Young won 10 times on the Korean LPGA and when she captured the 2017 KEB Hana Bank Championship, a co-sanctioned event, she accepted membership into the LPGA for the next season.
Then she announced her arrival by winning the 2018 ISPS Handa Women's Australian Open, becoming only the second player to be victorious in her first event as an LPGA member. This year, in addition to the ANA and Evian, Ko won the Bank of Hope Founders Cup and, most recently, the CP Women's Open, where she went 26 under par, closing with only 129 strokes in the weekend rounds.
When assessing her game, Jin Young is as precise and efficient with her words as she is with her shots on the golf course.
"Well, I will trust my caddie, line, target, choice of club," she says about the keys to her game. "Yeah, that's it. I think everything, like from the tee and then to the green, everything is great, great game I think now," she says. "Especially just one thing is putting. Yeah, putting."
Not only does she lead the tour in GIR, but she's also third in Putts per GIR. That's a powerful combination.
The simplicity of Ko's play has lulled some to sleep but those eyes are now waking up to some remarkable golf. Jin Young Ko keeps her golf ball out of trouble, keeps her composure and makes putts. That will win you a lot of golf tournaments. Just ask Annika Sorenstam.