Eun-Hee Ji/Lydia Ko/Cristie Kerr- 1st Hole, 12:55 P.M. PST
Three past champions will tee it up together, with Eun-Hee Ji coming over the top of Cristie Kerr and Lizette Salas with a two-shot victory last year. Ji opened the season with a victory at Diamond Resorts Tournament of Champions, and backed it up with two top 10s afterwards to have a strong performance in the opening swing of the season. She finished in fifth-place in Thailand and seventh-place in the HSBC Women's World Championship.
Kerr has found immense success in the cool weather of Carlsbad. She has finished in the top five six times since the tournament's inception, including five times in the last six years along with a win in 2015. She has been in the field every year since the Kia Classic started in 2010. Last week at the Bank of Hope Founder's Cup, Kerr posted her lowest tournament score of (-17) since her fifth-place finish at Thornberry Creek LPGA Classic in 2017 at (-18).
Ko won the tournament in 2016, following up a third-place finish in 2015. She's been steadily improving over her last three events, finishing T19 in Thailand, T11 in Singapore, and T8 in Phoenix last week.
All three players will have a shot to be the first two-time winner at the Kia Classic.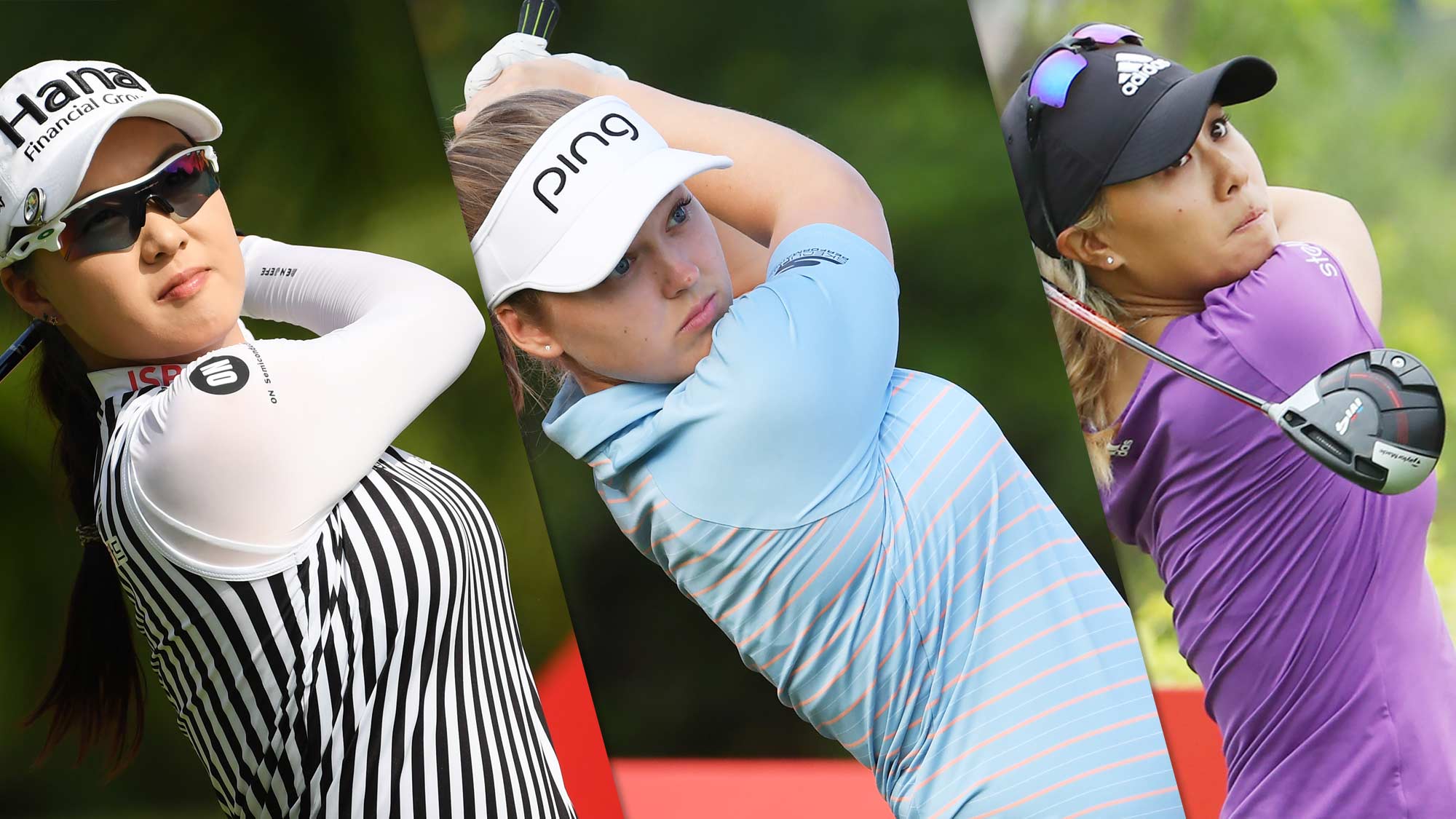 Minjee Lee/Brooke Henderson/Danielle Kang- 10th Hole, 7:44 AM PST
Minjee has found herself nearly holding up a trophy twice this year, with back to back second place finishes in the Honda LPGA Thailand and HSBC Women's World Championship. The Rolex Women's World Golf Rankings No. 3 golfer is looking to hold a trophy up this week at the Kia Classic in her fifth appearance in the event. She improved in every round in Carlsbad last year, finishing the weekend with a 69-68 to finish T26.
Brooke Henderson has had a strong opening to the season, finishing in the top 15 in all four events she's played so far. Henderson finished T10 in her first appearance at Kia in 2016, and has played in the event the last three years. She's found her groove on Sunday at Aviara Golf Club, averaging 67 in the final round of the tournament.
Danielle Kang makes her first appearance in the stateside part of the schedule, coming off two top 20 finishes in her first two starts of the season. Kang found herself in the mix heading into moving day last year at the Kia Classic, sitting in 7th place at (-6) through two rounds. The Team USA Solheim Cup member has played in the event six times.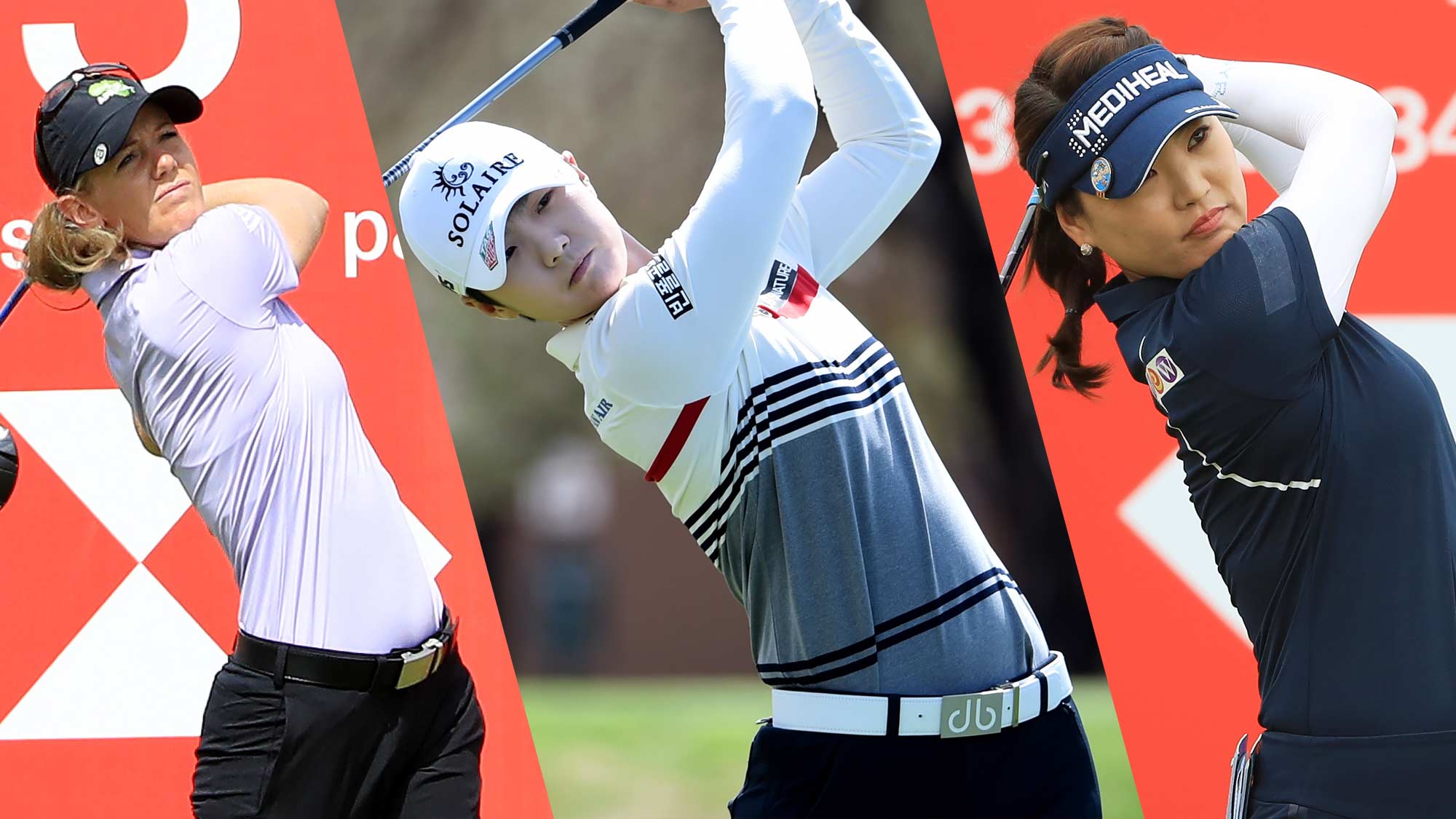 Amy Olson/Sung Hyun Park/So Yeon Ryu- 1st Hole, 1:06 PST
Olson's had two top 10s this season coming into Carlsbad, with a T5 finish in Singapore. She made the cut last year at the Kia Classic and improved over the weekend, finishing with a career best 68 in her final round.
The Rolex Ranking's No. 1 is looking to build off her strong start in Phoenix. She fired a pair of 66s, sitting in the lead after the cut in Phoenix, showcasing her being at the top of her game after winning the HSBC Women's Championship. Park has a pair of T4 finishes in three appearances in Carlsbad.
So Yeon Ryu makes her debut in the US this season at the Kia Classic. She finished T2 in 2017, her best finish in Carlsbad, off a fiery weekend effort. She carded 65-66 to move from 40th after the cut, to her T2 finish.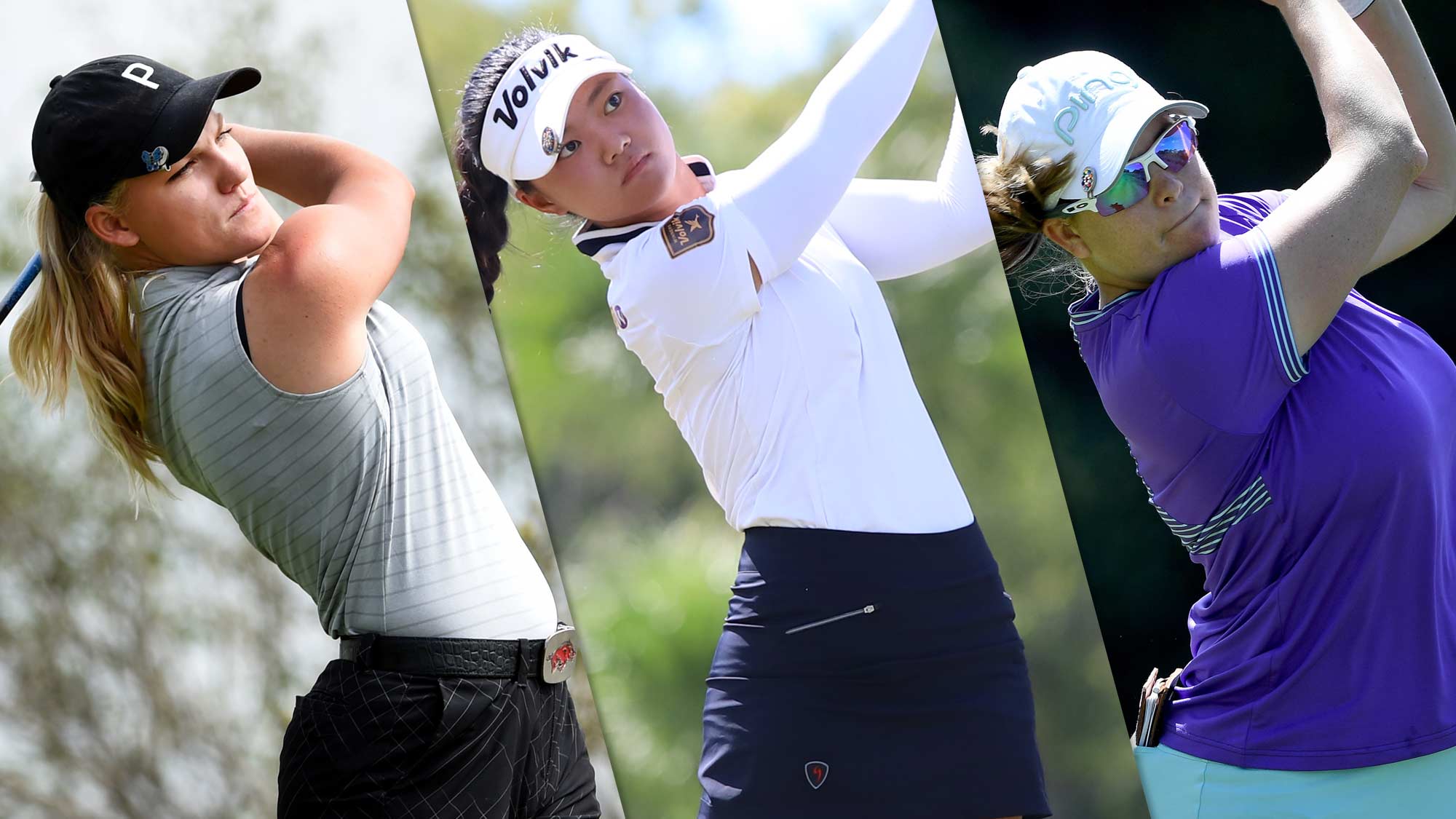 Alana Uriell/Youngin Chun/Jackie Stoelting- 10th Hole, 1:50 P.M. PST
Alana Uriell was born in the Carlsbad area, volunteering at the age of 12 at the first Kia Classic. She now moves from outside the ropes to inside, playing in her second LPGA event as a professional. She was tied for the lead after a first round (-7) in Phoenix, finishing her tournament with a 69 to card (-10) for the tournament and T40. She looks to propel herself into the ANA Inspiration with a strong showing at her home course.
Fellow rookie Youngin Chun is making her first appearance at the Kia Classic. Jackie Stoelting sat in 2nd place after an opening round 66 last year at Aviara Golf Club, and finished T18 in 2017.