It's nice to have Karrie Webb back.
After seven months largely absent from the world of professional golf, the former top-ranked player in the women's game reemerged at last week's PGA Merchandise Show in Orlando, Fla. The World Golf Hall of Famer and seven-time major champion spent three hours meeting with fans and media on behalf of Nippon Shafts, her longtime sponsor, at Orange County National Golf Club.
Nearly one year ago, Webb announced she would play a reduced schedule to explore life away from professional golf. It was the first time in her more than two decades on the LPGA Tour that the Aussie played a limited schedule.
"I wasn't really in love with what I was doing," Webb told LPGA.com. "I never wanted to feel that way about golf."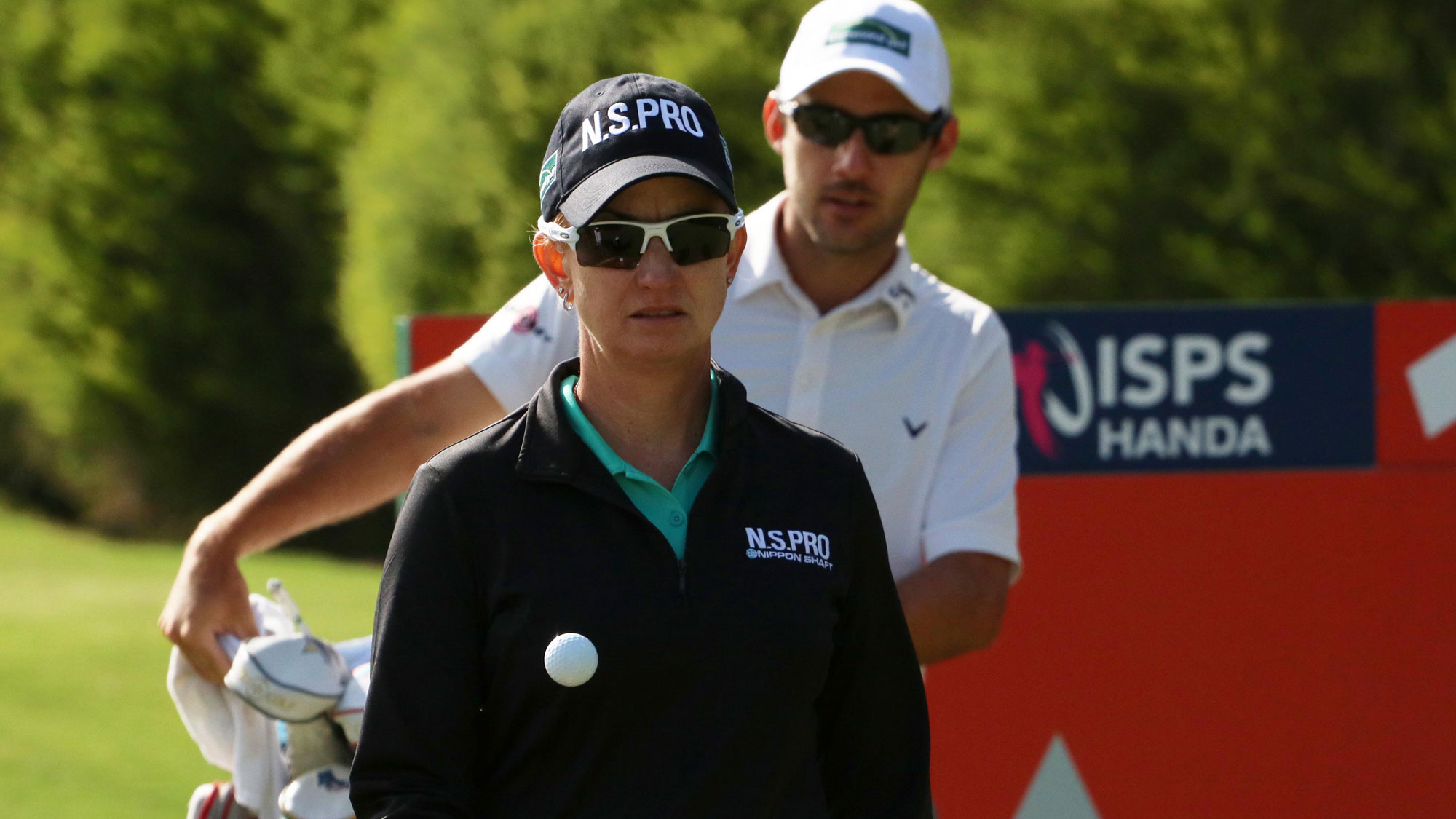 Her decision begged the question whether it was the first step towards eventual retirement. Her desire to represent her home country of Australia at the 2016 Olympic Games in Rio was a major motivator for Webb to continue playing. When that dream was dashed, the question loomed as to how much longer she would continue to compete.
In 2018, she made just eight starts and teed it up in only three of the five major championships. Webb missed only one other major since 1996. Her last start came at the AIG Women's British Open in August. She missed the cut.
"I would have played more," Webb explained. "I just didn't play well enough last year."
During her time away from the Tour, she grew in appreciation for the life she left behind. That's not to say she didn't enjoy the opportunities that came with a more flexible schedule, but after getting her first taste of retirement, Webb came to a realization.
She missed golf.
"I couldn't have just ended and said, 'I don't want to do it anymore,'" Webb said after failing to record a single top 10 in 2018. "I would have ended on such a poor feeling and I didn't want to do that."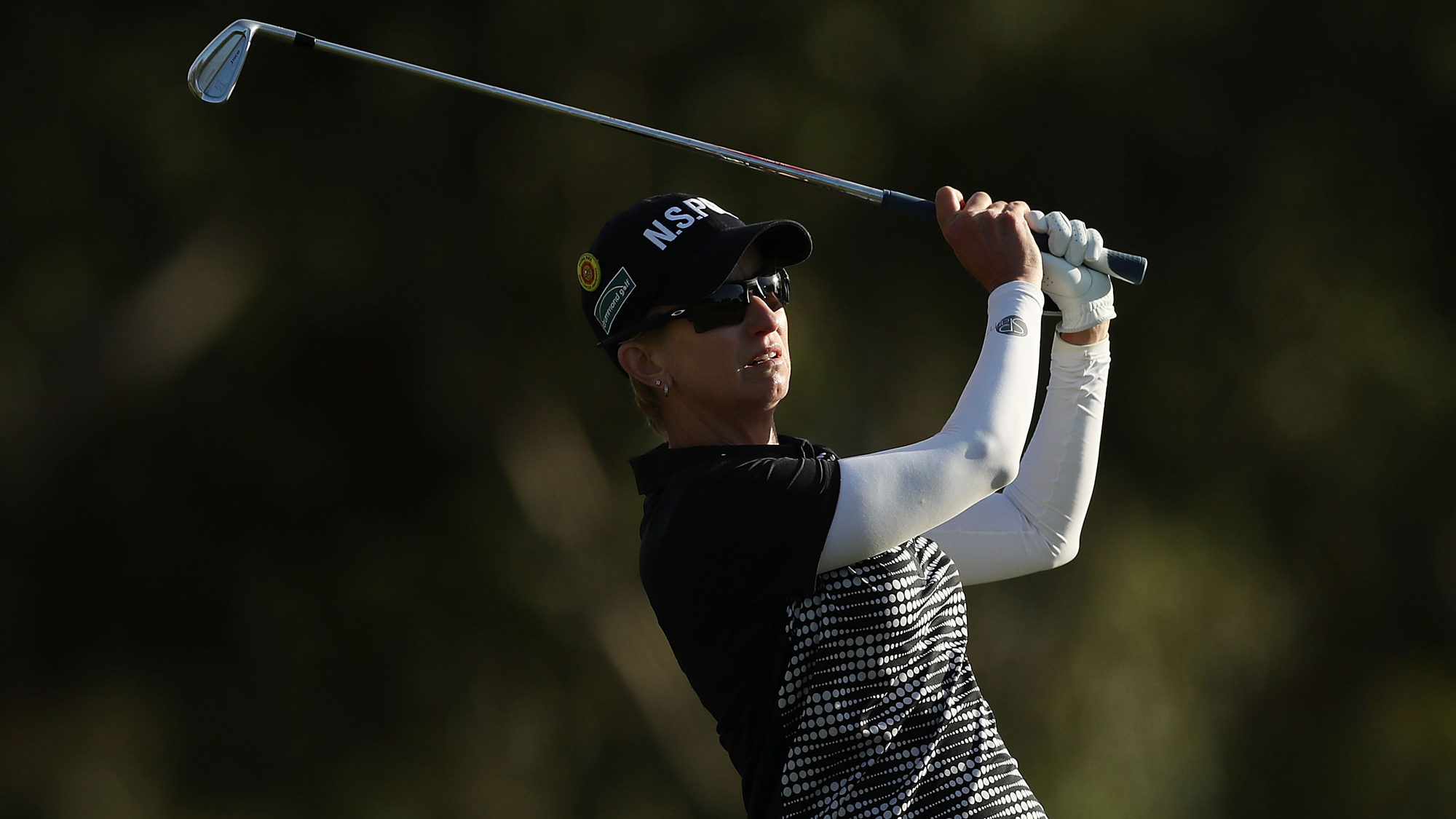 Next week, Webb begins her 25th year as a professional. She will start her season at home in Australia, where she's won more than a dozen times, in the first of back-to-back weeks playing in front of hometown fans.
"When you're away from it and you go back out, you realize this is a pretty good gig," Webb said about her career. "It's been pretty good to me, which I didn't know."
After missing the cut at the Women's British Open, Webb spent three months at home in Australia where she began a golf design company. Webb partnered with fellow Aussie and golf course architect Ross Perrett. The pair also worked together on a bid for the course design for the 2016 Olympic Games in Rio. Their project, which also included the late Peter Thomson, was one of the finalists, but they ultimately lost to Gil Hanse. Currently, Webb and Perrett are waiting to hear back about several bids, the designs of which draw on her junior days playing in her hometown of Queensland.
"That's my first love," Webb said about courses in Australia. "It's just like you mom's home cooking. If you like your mom's meatloaf, you always compare it to that."
Webb returned from Australia to her base in Florida to prepare for her return to the Tour. She began practicing in the lead up to Christmas, which intensified after the New Year. She compared the process to "cramming for your exams."
"You can play, but to be tournament sharp, it takes a bit of work," Webb explained about her routine. "That's what I mentally believe in my head. That's what I did all those years."
25 years and 57 wins into a Hall of Fame career, she's just as ambitious and working just as hard. And that no-quit attitude wouldn't allow her to walk away from the game after a poor season.
When asked how much she'll play in 2019, and whether her renewed appreciation for the game might mean more starts, Webb doesn't offer much. She's sticking with a limited schedule, but there is certainly a desire to compete more. It all depends on how she plays.
"We'll see. Ball has to go in the hole," Webb said laughing.
It's nice to have Karrie Webb back.