By Justin Ray, KPMG Performance Insights Contributor
An exciting new era in LPGA history is underway with the unveiling of KPMG Performance Insights, a statistical evolution that will change the way players, coaches, media and fans experience women's golf.
Tracking enhanced scorecard data began earlier this year at the LPGA MEDIHEAL Championship, held June 10-13. During that time, the KPMG Performance Insights team has accumulated the data from more than 240,000 individual LPGA Tour shots. This newly filled ocean of statistics will help tell richer, more detailed analytical stories about the best players in the world.
Which shots prove to be most valuable in determining the outcome of a given tournament? What new, context-filled details can we learn about the elite players in the sport? And just how good of a putter is Inbee Park? For this initial look into the KPMG Performance Insights, we asked Justin Ray, KPMG Performance Insights contributor, to dive in and detail the highlights that got his attention.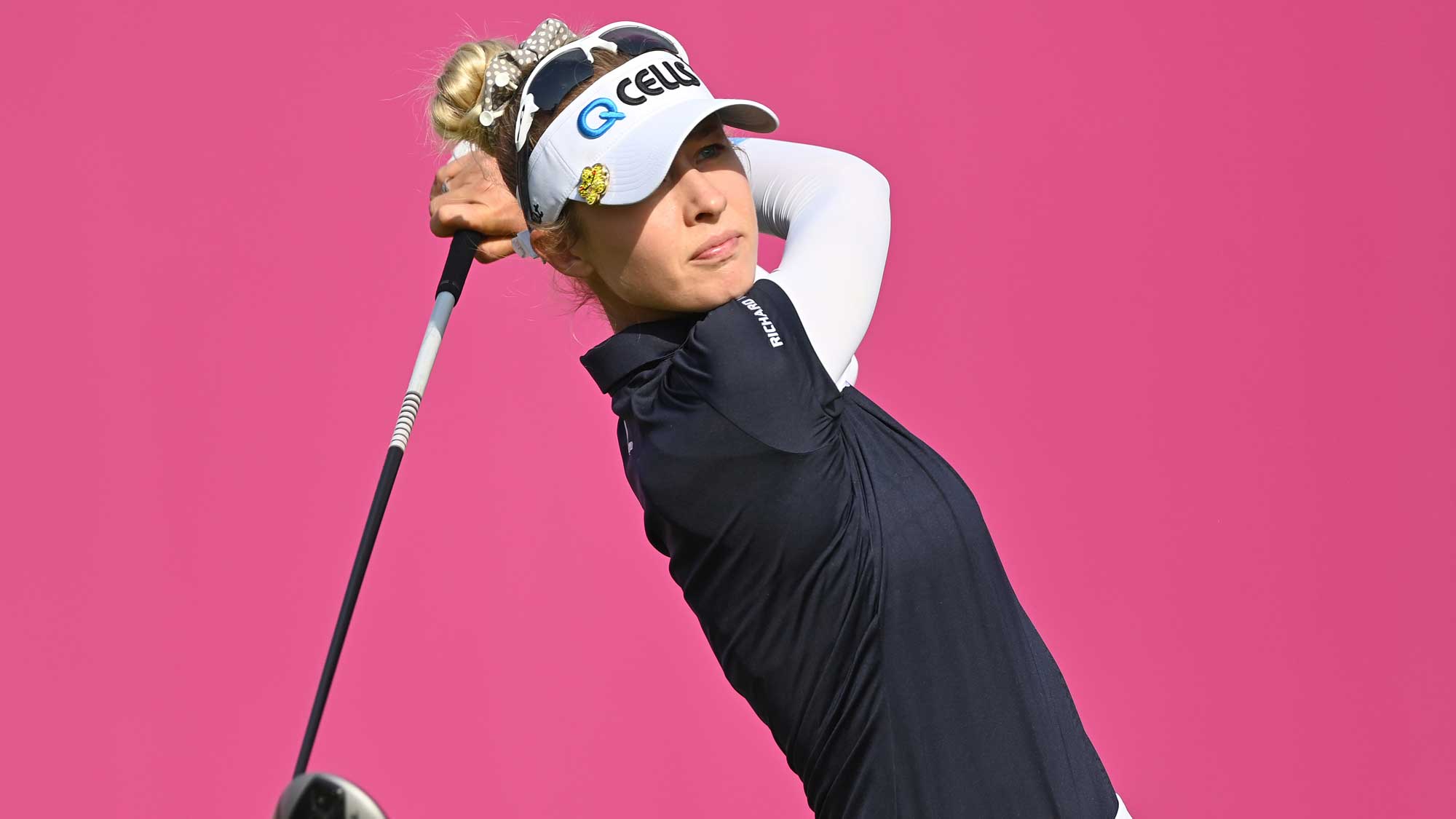 NELLY NUMBERS
The traditional statistics tell us that Nelly Korda has been the best player on Tour in 2021: She leads the LPGA Tour in scoring average, rounds under par, rounds in the 60s and Rolex Player of the Year points. The advanced statistics explain just how balanced Korda is through the bag, excelling in every level of her game this season.
Korda is averaging a 3.73 strokes gained total per round since the LPGA MEDIHEAL Championship, when advanced data was initially tracked. That total is a whopping 0.79 strokes per round better than any other player on Tour in that span. She's the best on tour in strokes gained off the tee (1.36) and 6th in strokes gained approach (1.50). Her putting has been excellent, too, ranking in the top-30 during that stretch of tournaments.
When it comes to approach play, Korda has been excellent from 150 to 175 yards. From that range, her average proximity is just over 31 feet, fourth best on Tour. She has also excelled from long range – 225 to 250 yards – where her average distance from the pin is at right about half of the LPGA Tour average.
Korda's second-round 63 at Atlanta Athletic Club not only vaulted her into the lead at the KPMG Women's PGA Championship this summer, but it was the third-best round by strokes gained total since tracking started. Korda beat the field average by a remarkable 9.75 strokes that afternoon in Georgia. Her approach play in that round was otherworldly: She gained 7.78 strokes on approach shots that day, the most by anyone in any single round since tracking started.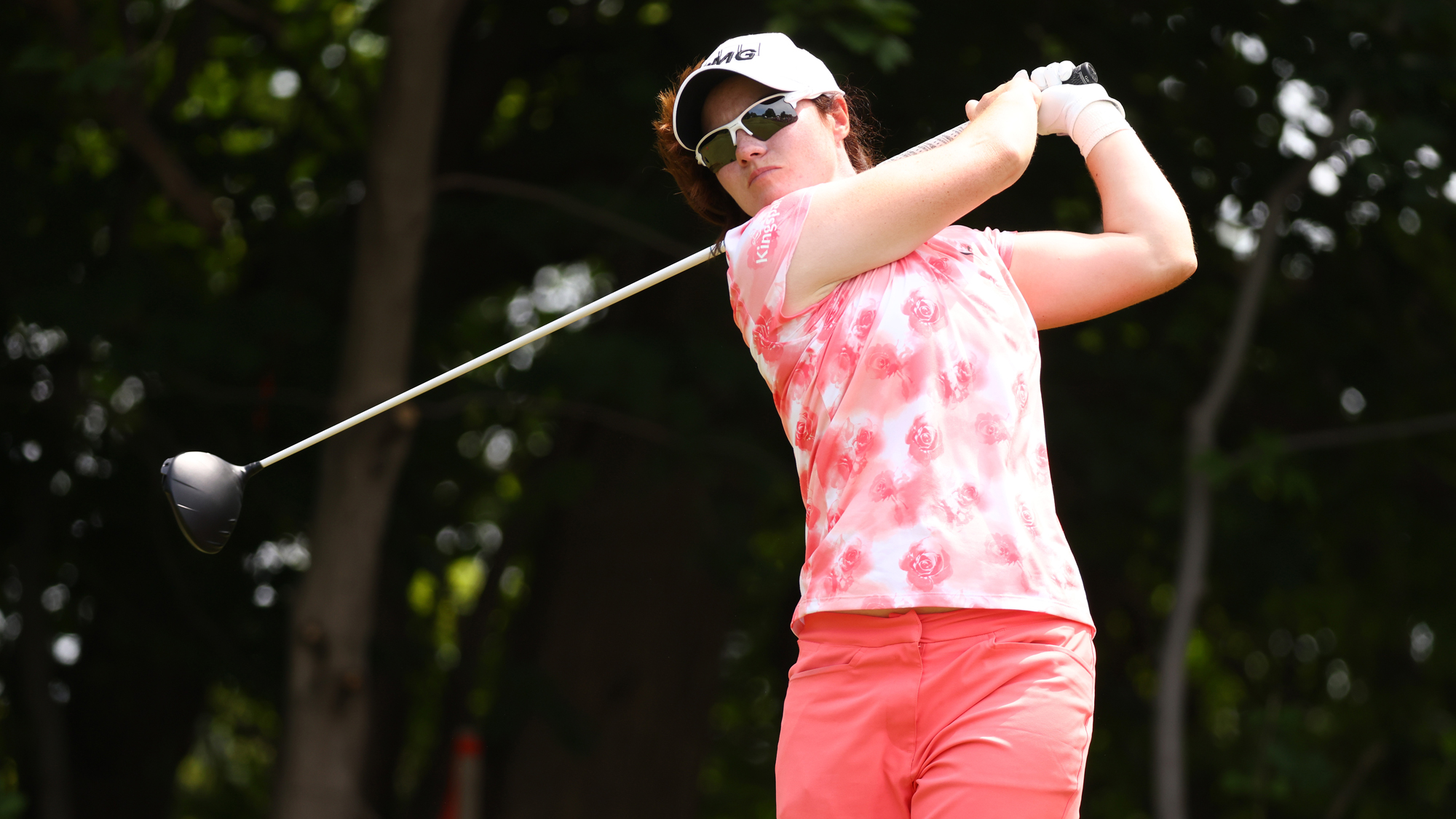 LEONA LETHAL ON THE GREEN
Besides Korda, the only other player to average at least 2.5 strokes gained total per round during this stretch is Leona Maguire, with 2.94. While Maguire gains strokes across the board, earning positive numbers off the tee, on approach and around the green, it's putting where she really shines of late. Maguire averages 1.73 strokes gained putting per round since the LPGA MEDIHEAL Championship, the second-highest clip of any player during that span.
LPGA Tour players have an average make percentage of 55% on putts from 5 to 10 feet. Maguire is making them at a clip of 73%, the seventh-best rate of any player with 10 or more measured rounds. From 20 to 25 feet, she has made 21% of her putts, more than double the Tour average from that range (9%).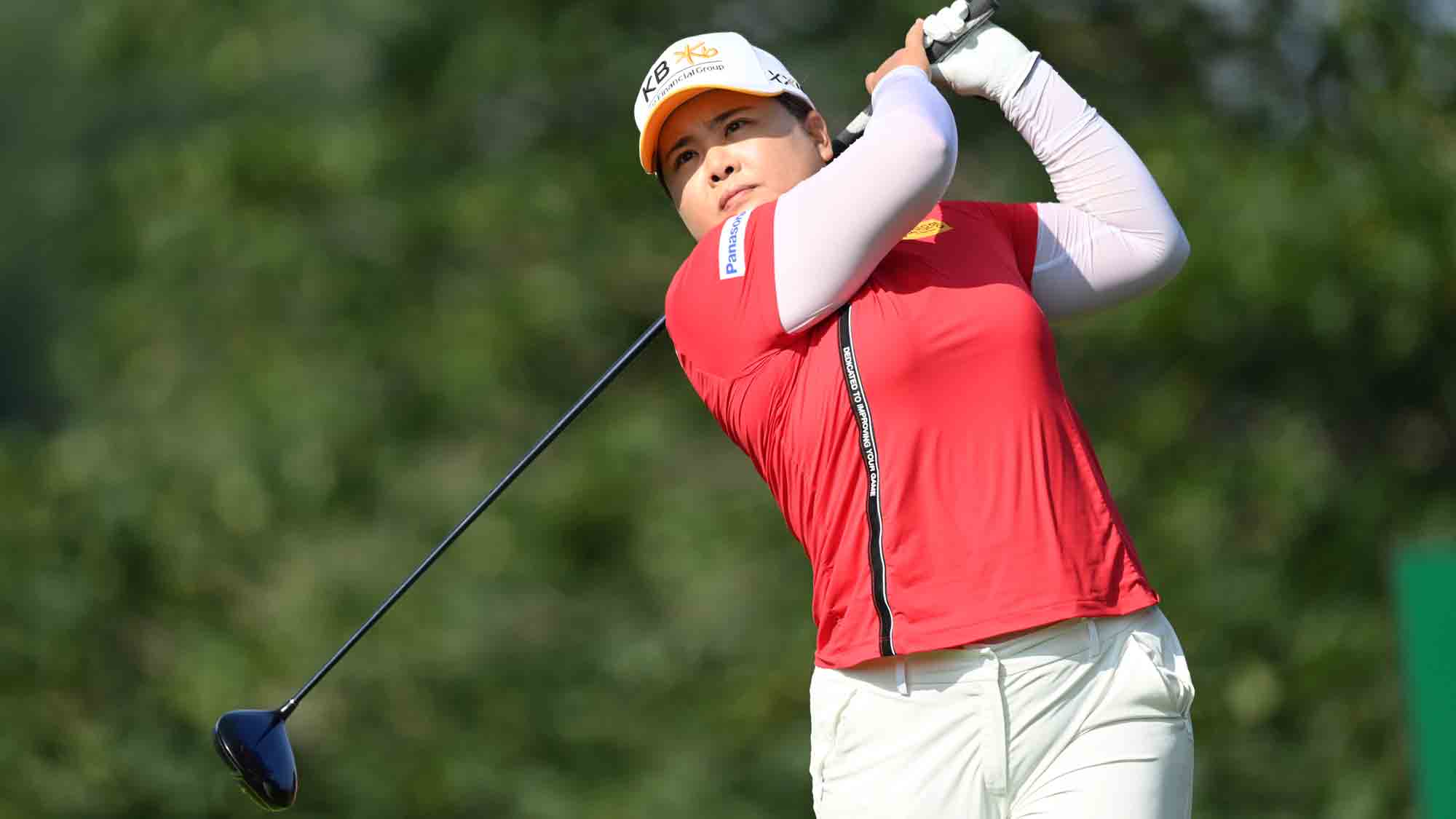 THE GREAT INBEE PARK
For years, golf fans have marveled at the putting of seven-time major champion Inbee Park. Now, we can accurately quantify how remarkable she truly is on the green.
Let's take putts from 10 to 15 feet. Since KPMG Performance Insight tracking started, putts from that range have been made 28% of the time by LPGA Tour players. In the men's game, the overall percentage is comparable, hovering right around 30%. The last three season leaders in the men's game in that statistic have made from 40 to 41% of putts from 10 to 15 feet away.
Inbee Park? She is making those putts a whopping 64% of the time. Park is currently making a higher rate of putts from 10 to 15 feet than her male counterparts did last season, on average, from 5 to 10 feet.
At the KPMG Women's PGA Championship, Park drained a 100-foot putt on the 18th hole in the opening round. With that miraculous make, Park gained 1.70 strokes on the field, the most in any single putt since tracking began.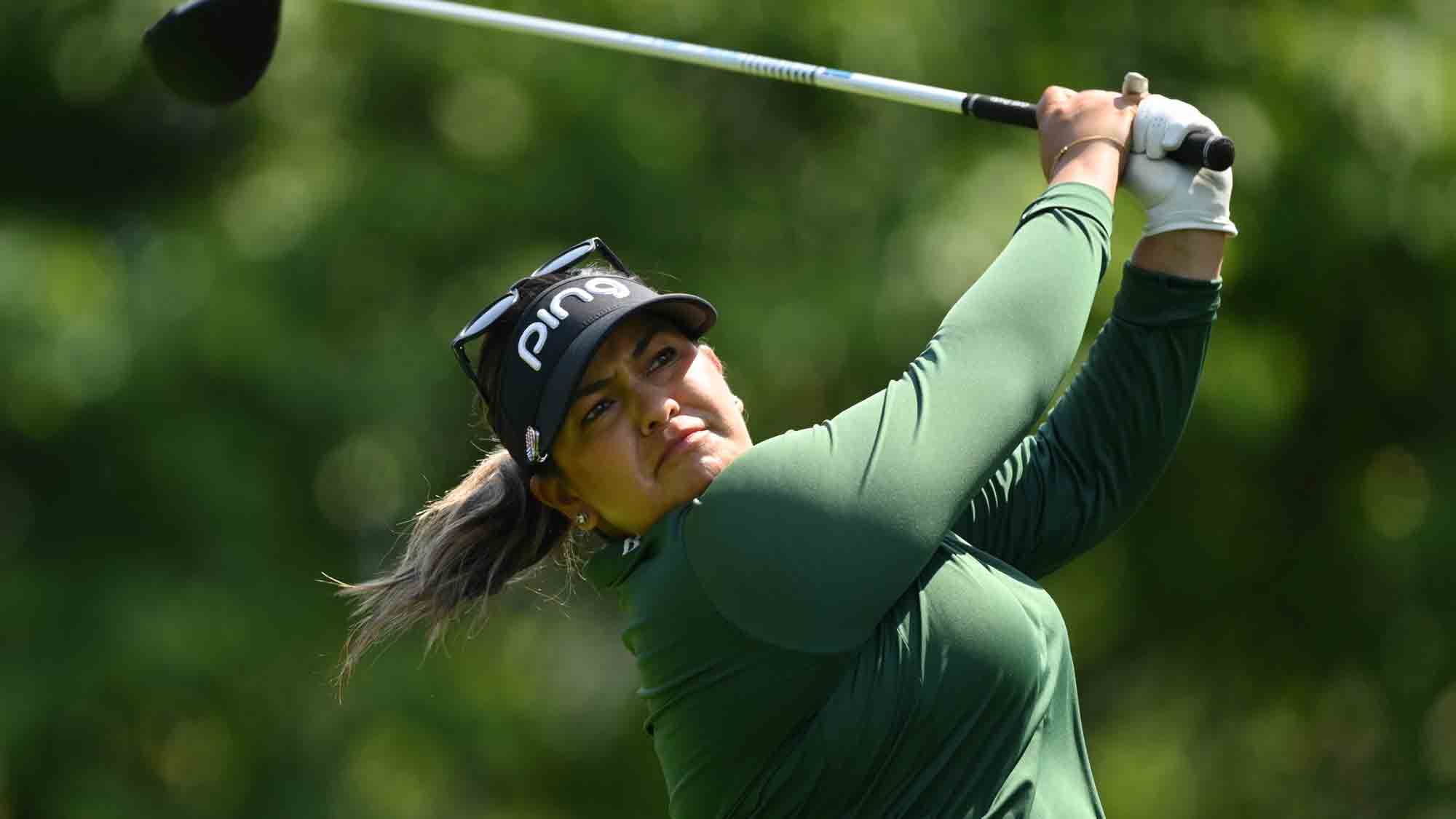 APPROACH PLAY PROWESS OF SALAS
With a strokes gained total average of 1.99 per round, Lizette Salas currently ranks a lofty 12th among all players with 10 or more measured rounds since the LPGA MEDIHEAL Championship in June. Salas has earned that statistical distinction despite not having the advantage of elite driving distance – at just over 245 yards off the tee, she's averaged just about a neutral strokes gained off-the-tee performance in that span (-0.01 per round).
This only puts the American's elite approach play skills into greater perspective. Salas is averaging 1.96 strokes gained approach per round, third-most on Tour. More than 98% of Salas' total strokes gained comes from her approach shots, by far the highest rate of any player who ranks in the top-15 in SG total. No matter how you slice up her proximity to the hole numbers, she's stellar: In every statistical denomination from 50 to 225 yards, Salas has recorded an average proximity better than the LPGA Tour's overall mean.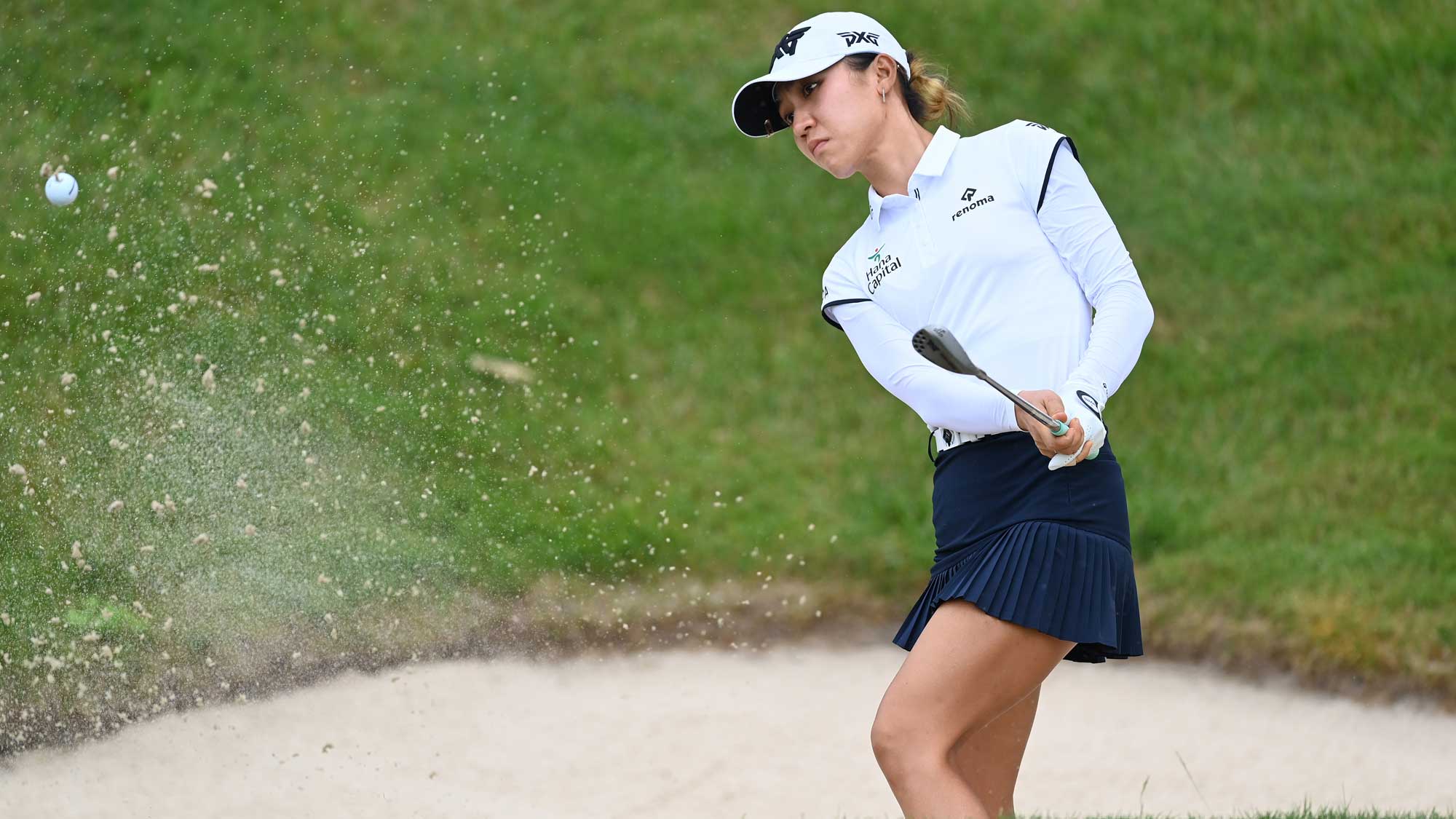 LYDIA KO'S SHORT GAME
The stellar touch of Lydia Ko sings in the new trove of statistical data. Among our group with at least 10 measured rounds, Ko ranks third in strokes gained around the green and ninth in strokes gained putting. Ko's performance this season is an example of the traditional and non-traditional numbers being in perfect sync: She's in the top 10 on the LPGA Tour this season in the old-school numbers of scrambling and putting average, but also in strokes gained around the green and strokes gained putting.
Ko is the only player on Tour averaging half-a-stroke gained per round with her short game and at least a full stroke gained putting. Her stroke average has improved by a full half-stroke so far in 2021 over last season.
ANATOMY OF A LIGHTS-OUT PUTTING ROUND
In the opening round of the AIG Women's Open, Madelene Sagstrom racked up 7.19 strokes putting, the most by any player in a single round since tracking started in mid-June. Following her performance, Sagstrom told the media repeatedly about how well she putted that day. So what did that performance look like from a more detailed perspective?
The numbers were astronomical: Sagstrom made a ridiculous nine putts of 10 feet or longer, and six of more than 20 feet. She was perfect putting from 8 feet and in, as well, on her way to seven birdies. Sagstrom carded a 67 that day despite hitting only 11 greens in regulation. She would go on to finish in a tie for second that week, one shot behind winner Anna Nordqvist.