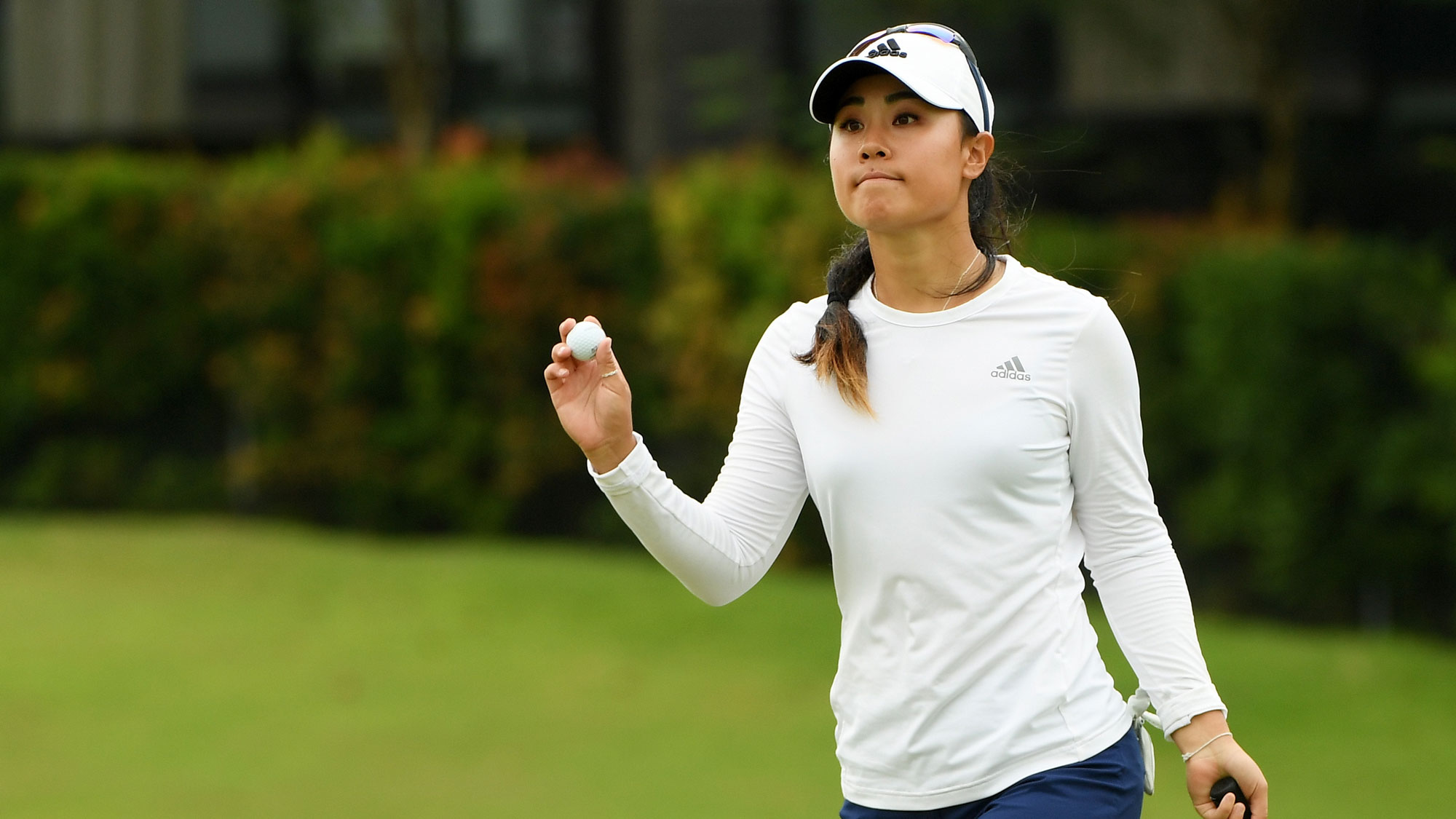 Kang ties tournament record
It was a flawless day for Danielle Kang, who leads by four shots heading into the weekend at the HSBC Women's World Championship.
Kang, who captured her first win on the LPGA Tour last year at the KPMG Women's PGA Championship, fired an 8-under-par 64 on Friday, tying the course record set by last year's winner, Inbee Park.
It's the low round of the tournament so far, and Kang – who birdied four holes on both the front and back nine, with no bogeys – was equally impressive on both sides of the course on Friday.
"(The) game is coming easy right now," she said. "I'm more focused on being present and just hitting the shots. I'm hitting it well, rolling the (putter) well. So I'm not really worried about the results of how those shots come out. It feels like just a cruising day. Just hit fairways, greens and have a run for a birdie."
Kang, who cracked a tooth prior to the first round, admitted her mouth was feeling raw on one side, but otherwise is feeling OK. She fell asleep while stretching, which was one incident, and then she was eating and it broke.
She's feeling a little better, too, after going bogey-free through 36 holes.
"When you shoot a bogey-free, tying the tournament record, you feel fantastic," she said. "I said yesterday and today, everything just kind of flowing really nicely."
Kang made a few changes in the off-season including getting a new caddie, Dale Smith, who had previously worked with Kang's brother Alex, who plays on the Web.com Tour.
"It was definitely a change after having my caddie for two years, but we came out in the Bahamas and clicked pretty well," she said. "We're still working on things here and there. I'm not easy. I'm pretty difficult. I'm all over the place, so he's doing a really good job on keeping up with me and keeping me calm and saying the right things."
Kang also worked on getting stronger this off-season, putting on nine pounds of muscle with her new trainer by working out every day. She said she feels good, her body is feeling good, and her swing is feeling great.
All those good vibes added up to a very special Friday.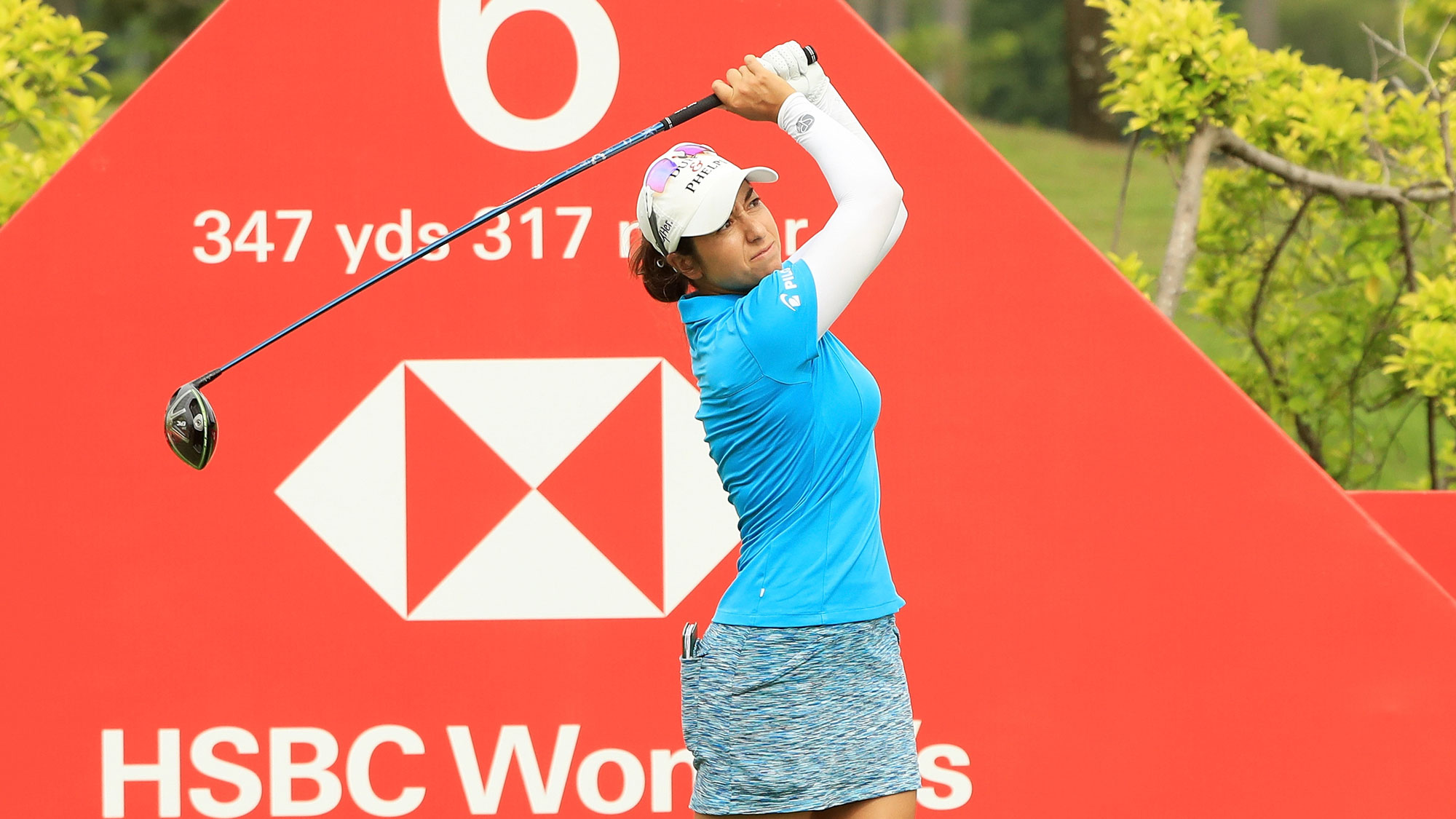 Alex looking for win No.1
Although she hasn't yet found the winner's circle in her LPGA Tour career, Marina Alex is looking to change that this week in Singapore.
Alex fired a 5-under-par 67 Friday and sits just three shots back of the lead heading into the weekend. She made eight birdies – including a run of four-in-a-row on the back nine – in her second round, saying she had a little momentum going throughout the back nine.
"Even though the ball-striking wasn't as good as I would have liked it to be, the putter is rolling all right," she said.
Alex admitted that she watches the leaderboards and said she just had to keep pushing and trying to make birdies, explaining that everyone who plays on the LPGA Tour is "so solid."
"It's the best players in the world," she added. "You have to keep making birdie after birdie and see where it puts you."
Alex didn't play this event last year, and her best finish in 2017 was a tie for third at the Canadian Pacific Women's Open. She notched a tie for fifth at the ISPS Handa Women's Australian Open earlier this season as her best result of the year so far.
Alex is tied with Nelly Korda, young sister of Jessica – who won last week.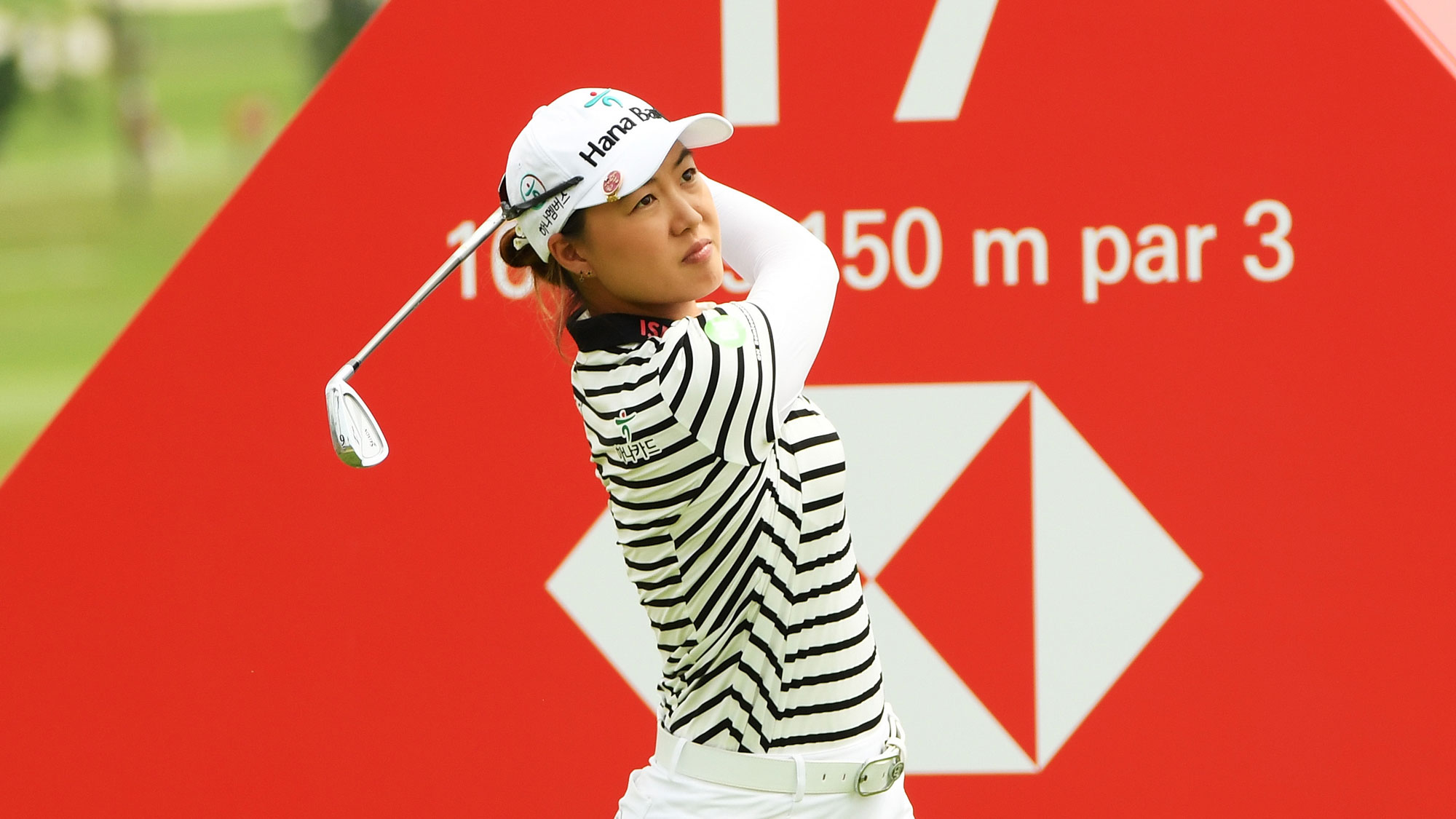 Lee lurking
It was a roller coaster of a round for Australian Minjee Lee Friday, but after her round which included eight birdies, an eagle, two bogeys, and a double-bogey, she still sat at 7-under par through two rounds and in prime position to take a run at the top of the leaderboard over the weekend.
"I've been hitting it pretty solid and I've been rolling the putter really well. So yeah, I mean, I had a bit of a roller coaster on the back, as well, but overall, pretty solid day," said Lee, who last won on the LPGA Tour in 2016, the year she won twice.
She said it was a nice feeling to be pretty close to the lead going into the weekend, and will be in a good position to play aggressive over the next two rounds.
Lee, who has three wins on the LPGA Tour, said the golf course this week fits her eye because it challenges all aspects of her game.
"If I focus, then I can put in a good score," she explained.
So far in 2018 Lee has been a model of consistency. She finished tied for fifth at the ISPS Handa Women's Australian Open – her 2018 debut – and was fourth at the Honda LPGA Thailand last week. She also won the season opener on the Ladies European Tour in early February.
"I had a really good start to the year," she said. "This is my fifth week in a row and things are going better and better. I'm really happy with where I'm at."
Lee is tied for fourth heading into the third round with South Korea's Chella Choi, and American Cristie Kerr.
Danielle Kang's Second Round Highlights
Trending on Social