In 1986, Meredith Yaun won the first Ladies Scottish Open on a tip from an Irishman.
"Aim and hang loose," Meredith recalled him telling her. "He showed me how to do a routine."
His name was Gene O'Brien. Back then, her name was Meredith Marshall. During our phone call, Meredith couldn't remember his name right away, but she never forgot what he taught her.
"Vizualize the target," Meredith said Gene told her. "Then, pick an intermediate target. Aim. Get the ball in the right position and swing."
The pair met in 1985. It was a chance encounter that came about after Meredith failed to qualify for an LPGA Tournament in Kansas City. An improper drop from a water hazard got her disqualified after she signed for an incorrect score when she was notified of the infraction the next day.
With extra time to burn in Kansas, she struck up a conversation with O'Brien, who watched her play 18 holes and taught her how to maintain a pre-shot routine on the golf course.
When she returned to Europe in 1986 for the inaugural Bowring Ladies Scottish Open at Dalmahoy Hotel & Country Club, she put her new routine to the test. Mother Nature proved to be her toughest competitor that week in Edinburgh. For four days it rained, and the wind howled at over 25 mph. It was the worst conditions she'd ever experience in her 10 years competing on, what is now known as, the Ladies European Tour.
"I stuck to the routine, every shot." Meredith recalled. "You couldn't beat me. I was so on form."
Meredith finished birdie, eagle, birdie over her last four holes to win by seven strokes ahead of World Golf Hall of Fame member, Laura Davies.
Meredith is the only American to win the Ladies Scottish Open in the 15 years it has been played. Only the last two years has the event been co-sanctioned between the LPGA and LET Tours, which has brought more Americans to the field than in years past. This week, the LPGA Tour is back in Scotland at Gullane Golf Club, where American Tiffany Joh leads heading into the weekend, and could join Meredith as only the second American to win.
"You have to learn the technique," Meredith said is the key to finding success on the links. "It's a whole different run-up game."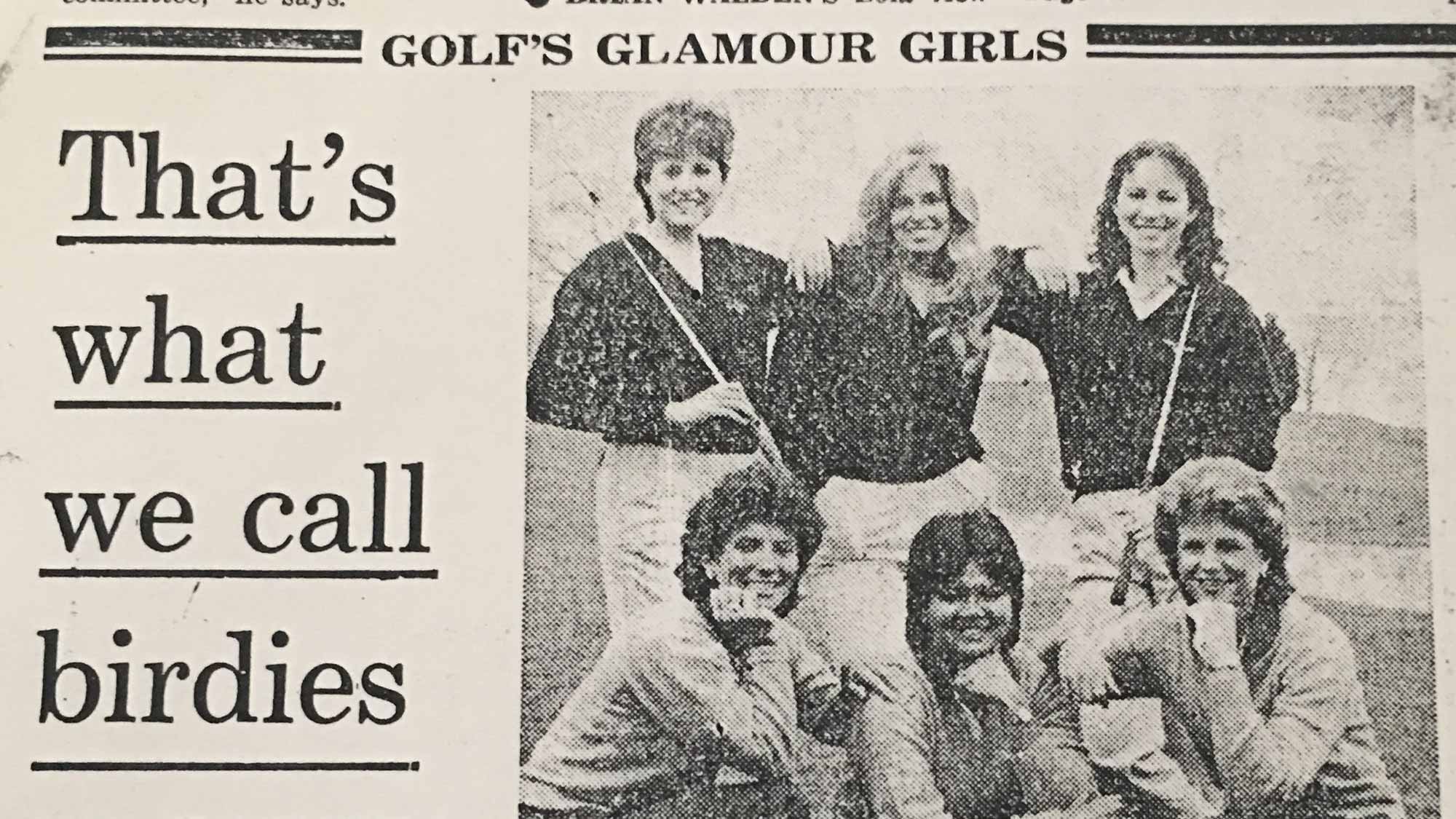 During the 1980s, Meredith called Europe her home.
She was one of the original Glamour Girls in Golf, so the headlines read. She was one of a group of five Americans paid by sponsors to travel throughout Europe and play golf between the months of April and October. In 1983, Meredith joined the group after playing collegiate golf in South Florida. She recalls the cocktail dresses they would all wear as they were wined and dined around the world. They were given beautiful cars to drive with their names emblazoned on the side and they wore diamond watches from Baume & Mercier. One weekend they were flown to Geneva just to tour the watch factory.
"I went over there and loved it," Meredith said.
In 1985, the ladies spent five weeks playing a mini-tour in Asia. The tour began in Hong Kong and included stops in Thailand, Malaysia, Indonesia and Singapore.
"I lost 15 pounds," Meredith recalled. "The food was so different. You point at an aquarium and say, 'I guess I'll have that fish.' It was pretty intense."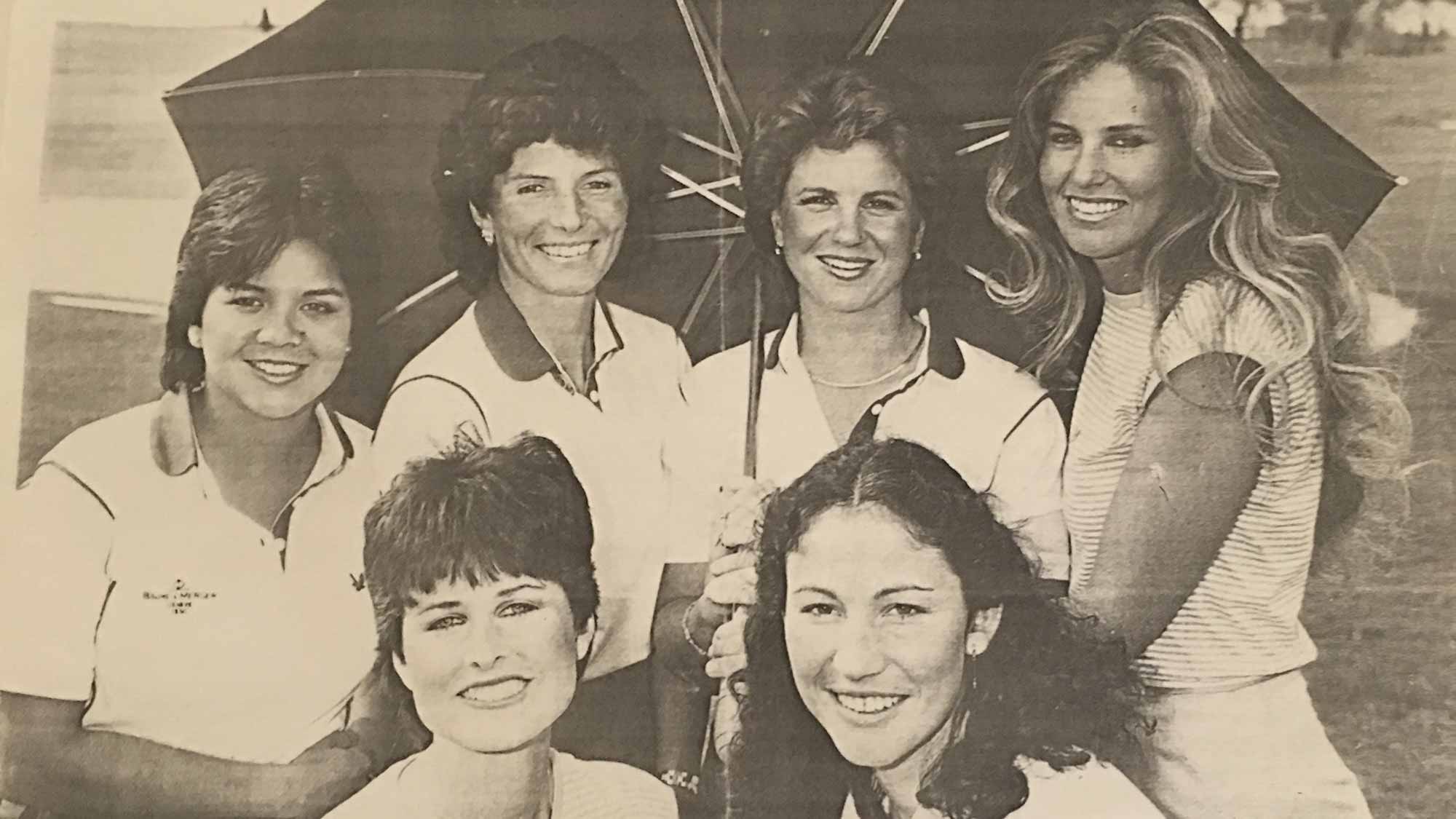 Meredith parted with the group after two years but continued playing in Europe. While playing on the LPGA Tour was always her dream, she never again tried to qualify for an event after her disqualification in 1985. But she did caddie for fellow glamour girl and friend Julie Cole, who was grouped one week in Hawaii with the legendary JoAnne Carner.

"It was such a dream to want to play, but God had a different plan," Meredith said about her hopes of playing on the LPGA.

In 1993, Meredith's plan brought her home to Florida where she met her husband, Radford Yaun, while working at a driving range in Maitland, just outside Orlando. The Yauns passed their love of the game on to their two children. Jonathan plays college golf on a scholarship at Liberty University in Virginia and is pursuing a career on the PGA Tour. Catherine plays on the women's team at Embry-Riddle Aeronautical University and is spending the summer as an intern at the LPGA.

Meredith still wants to compete, too. She watched closely as her friend Laura Davies won the U.S. Senior Women's Open in July. Meredith spent nearly three years preparing to compete that week, but with two children pursuing their own careers in the game, the summer got away from Meredith. Next year's championship at Pine Needles Lodge & Golf Club is already on her radar.

"If you can dream it, you can do it," Meredith said.

Since Meredith returned home from Europe 25 years ago, she's taught golf. Every Saturday morning in Central Florida, she provides instruction to both children and adults and shares the lesson that Irishman taught her more than 30 years ago. Aim and hang loose.

"I've enjoyed helping people learn to play golf because of all the people sewed into my golf experience, I'm able to sew it into theirs."