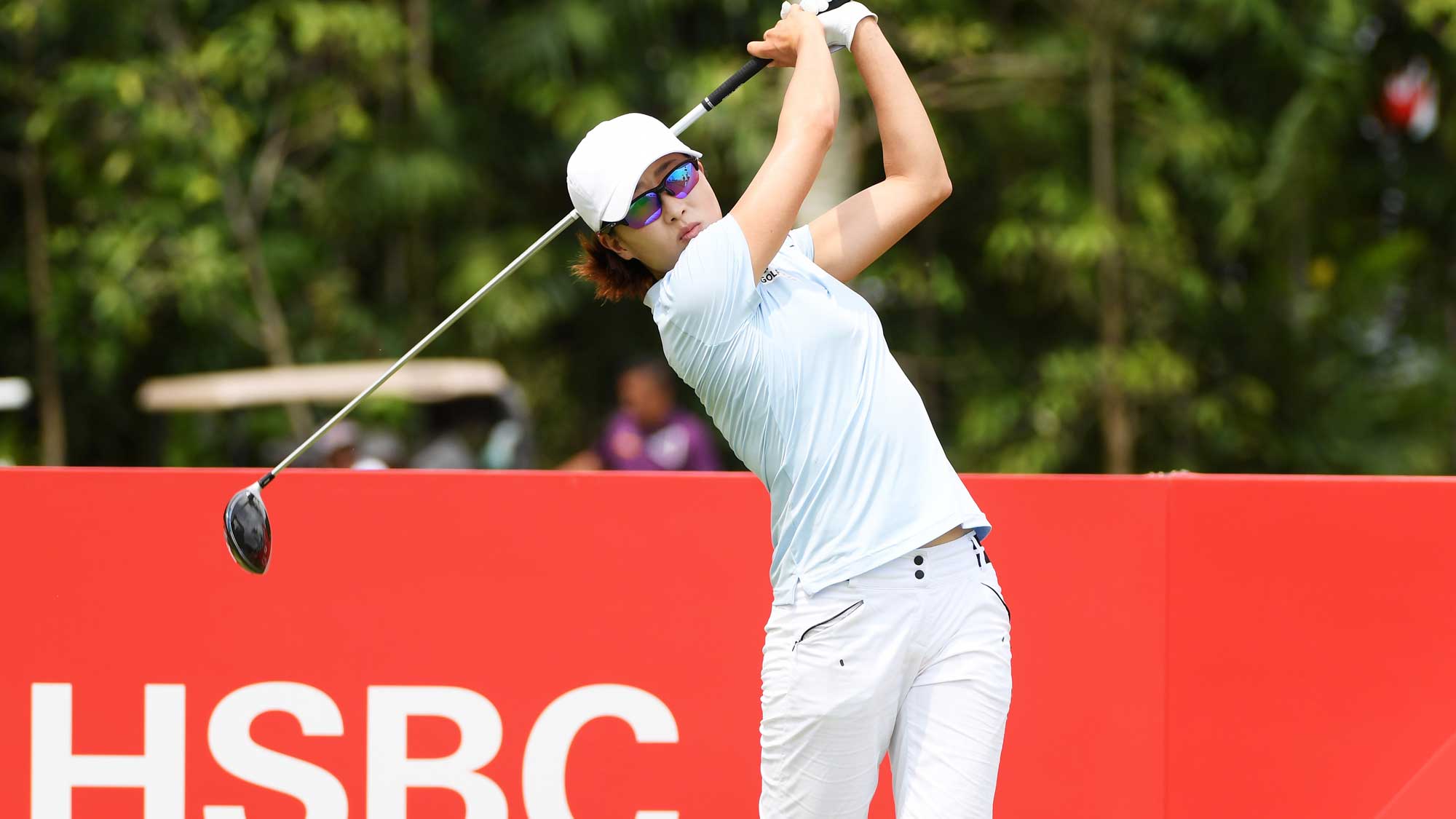 Song on top
With lightning in the area causing a nearly two-hour delay Thursday, Jennifer Song had to wait just that much longer to put the finishing touches on a sparkling opening round at the HSBC Women's World Championship.
Song made seven birdies Thursday and no bogeys, including back-to-back birdies on No's 1 and 2 and No's 7 and 8. She leads by two shots heading into Friday over Michelle Wie and Eun-Hee Ji.
Song made her 2018 debut last week at the Honda LPGA Thailand and said she was excited to get back to work with how hard she prepared in the off-season. She admitted she didn't perform the way she wanted to, but got more comfortable for this week.
"I had a little bit of less pressure," she said.
Song missed only one green in regulation Thursday, and only two fairways.
"I just kept it going and then I had a little bit of trouble here and there, and I managed to save it, so I think that just kept me going," she said. "I'll just take (that score) any day."
Save for the weather delay that pushed her finish back, it was an otherwise perfect opener for Song, who is still looking for her first victory on the LPGA Tour.
"At times it has been a great struggle because I know I can win out here, but I just never have been given that chance yet. But I keep believing that some day, it will happen," she said. "I think that's the reason why myself and other golfers are still grinding because we believe that we can win out here."
Song said overall she was "very happy" with her opening round and is hopeful to keep it going over the next three days.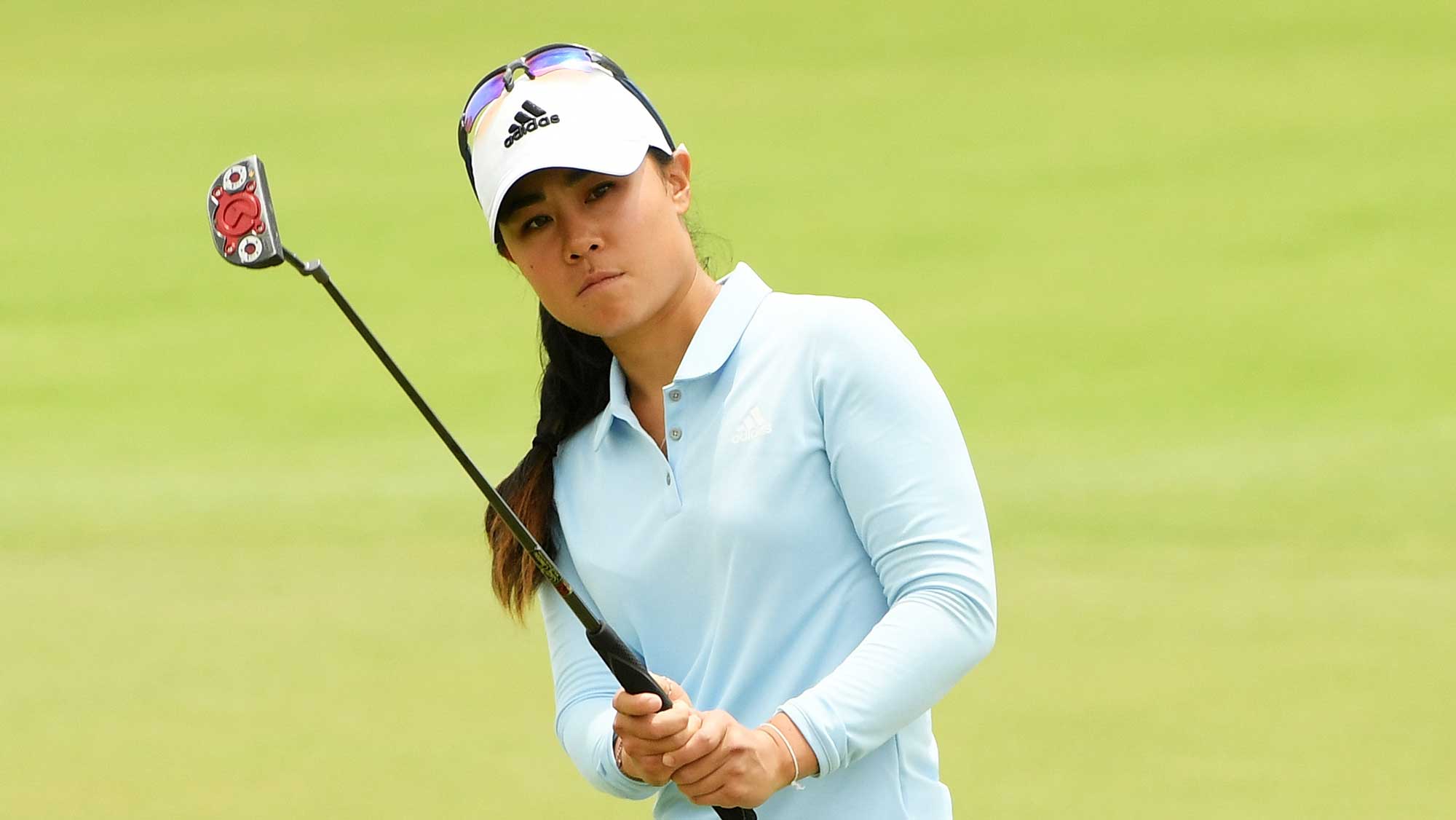 Kang breaks tooth, still goes bogey-free
Danielle Kang's opening round was not without drama, despite the fact that she was bogey-free.
She said she broke a tooth while stretching prior to her round, as she fell asleep for about half an hour while stretching on the floor. She called a dentist to the driving range and was fine throughout the rest of the day.
After a breakthrough year in 2017 that saw Danielle Kang find the winner's circle on the LPGA Tour for the first time – and at a major championship, no less – Kang was eager to tee-it-up again in 2018 and try to match her success from a year ago.
"I said before I even started this season, that I worked harder than I ever worked during the off-season. I've put on muscle, I've put on weight and I'm hitting it further, and I'm definitely feeling that my game is there and I trust my game more," she said Thursday.
She's challenged in her first two events of the season – notching a fifth and a tie for 19th – and is back in that key position again after round one at the HSBC Women's World Championship.
"I definitely want to be in the winner's circle again," she said. "I got a little taste of it, so I want more, obviously. It's been a good start to the season… playing more consistent. That's what I wanted at the end of the day, more than just about winning. My goal was to be… definitely be in contention more and give myself chances and that's what I'm doing."
She said when she arrived early in the week at the Tanjong Course at the Sentosa Golf Club she was surprised to see all the changes. The greens are firmer and rolling faster, while the course is longer as well.
"Birdies are out there, but it's tough," she said.
Kang finished in a nine-way tie for fourth with notables Brooke Henderson, last week's winner Jessica Korda, and former world no.1 Ariya Jutanugarn.
"I feel really good," said Jutanugarn, who captured the season-ending CME Group Tour Championship in 2017 along with one more title. "Just not a really good start today, but I come back like pretty good and I just (stayed) focused on my game.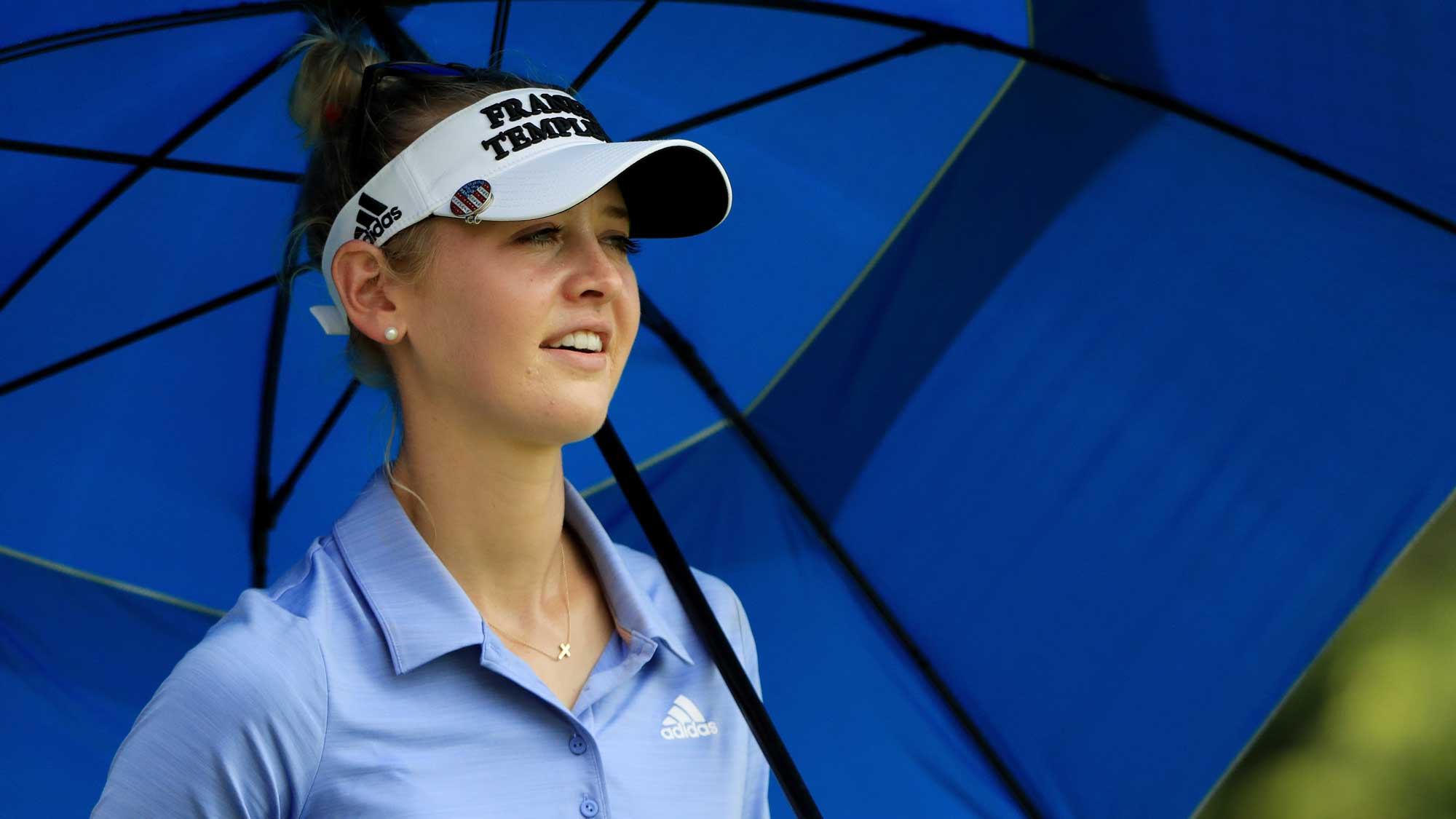 Korda keeping the momentum going
Jessica Korda played lights out a week ago, firing 25-under par en route to a four-shot victory in Thailand.
This week, she's continued that momentum.
"It was good," Korda said of her opening round in Singapore. "I had one bad hole but other than that, I just try to keep the ball in play."
Korda, who finished tied for 15th at this event a year ago, had just one blemish on her scorecard Thursday as she shot a 4-under-par 68 and sits just three shots back of the lead.
She opened her round with three-straight birdies and added three more as the day went on. Her lone mistake was a double-bogey on the par-3 7th.
She admitted her jaw is still in pain from her off-season surgery, and she's just working through it.
"My cheeks actually do hurt still from it. The muscles are still a little tired," she said – pointing to the fact that because she won last week on the LPGA Tour, she hasn't been able to stop smiling, which has actually been detrimental.
However, she said Thursday she's been able to sleep better of late.
"I sleep perfectly now," she said. "Before, I couldn't sleep on my sides. I slept sitting up. Now I can sleep however I please, which is really nice because the bones are starting to grow in and I still have some holes on the sides that the bones are growing in, and obviously it's still sore just kind of on the top."
Korda sits in a nine-way tie for fourth heading into Friday's second round.
Michelle Wie - Opening Round Highlights
Trending On Social
Opening Round Delays
UPDATE - 3:30 AM EST (3/1/18) - The weather has cleared and Round 1 of the HSBC Women's World Championship will resume at 3:45pm.

UPDATE - 3:00 AM EST (3/1/18) - The threat of lightning continues to affect the course and play remains suspended. Another update will be provided at 3:30pm

UPDATE - 2:30 AM EST (3/1/18) - Round 1 remains suspended due to lightning in the area. Next update will come at 3:00pm

UPDATE - 1:50 AM EST (3/1/18) - Due to lightning in the area, Round 1 of the HSBC Women's World Championship has been delayed. Next update will come at 2:30am.