This week marks the third biennial team match play competition of the UL International Crown. The best female golfers, from the top eight countries, have arrived in Incheon, South Korea, where they'll square off in hopes of being crowned the best golf nation in the world.
Over the course of four days, 24 four-ball matches will be played, followed by 10 singles matches. Each team is comprised of four players, who will face off against the other countries.
In the first two editions of the UL International Crown, fifth-seeded Spain (2014) and second-seeded United States (2016) were victorious. Spain swept the competition in singles, recording a perfect 4-0 record to wear the silver crowns. The United States edged the Republic of Korea by one point when Cristie Kerr closed out the team's final singles match with a birdie on the par-5 16th hole at Merit Club to win 3&2.
This year's event features six countries – Republic of Korea, United States, Japan, Australia, Thailand and Chinese Taipei – who have competed in both previous years, with England and Sweden returning for their second try at the competition.
The average age of the 32-player field is 27 years old. Thailand enters the competition as the youngest team with an average age of 23 years, with Sweden entering the oldest team at 29 years old.
There are twelve rookies with at least one rookie per team, highlighted by current Rolex Rankings World No. 1 Sung Hyun Park, representing Team Korea, and World No. 7 Georgia Hall, representing Team England.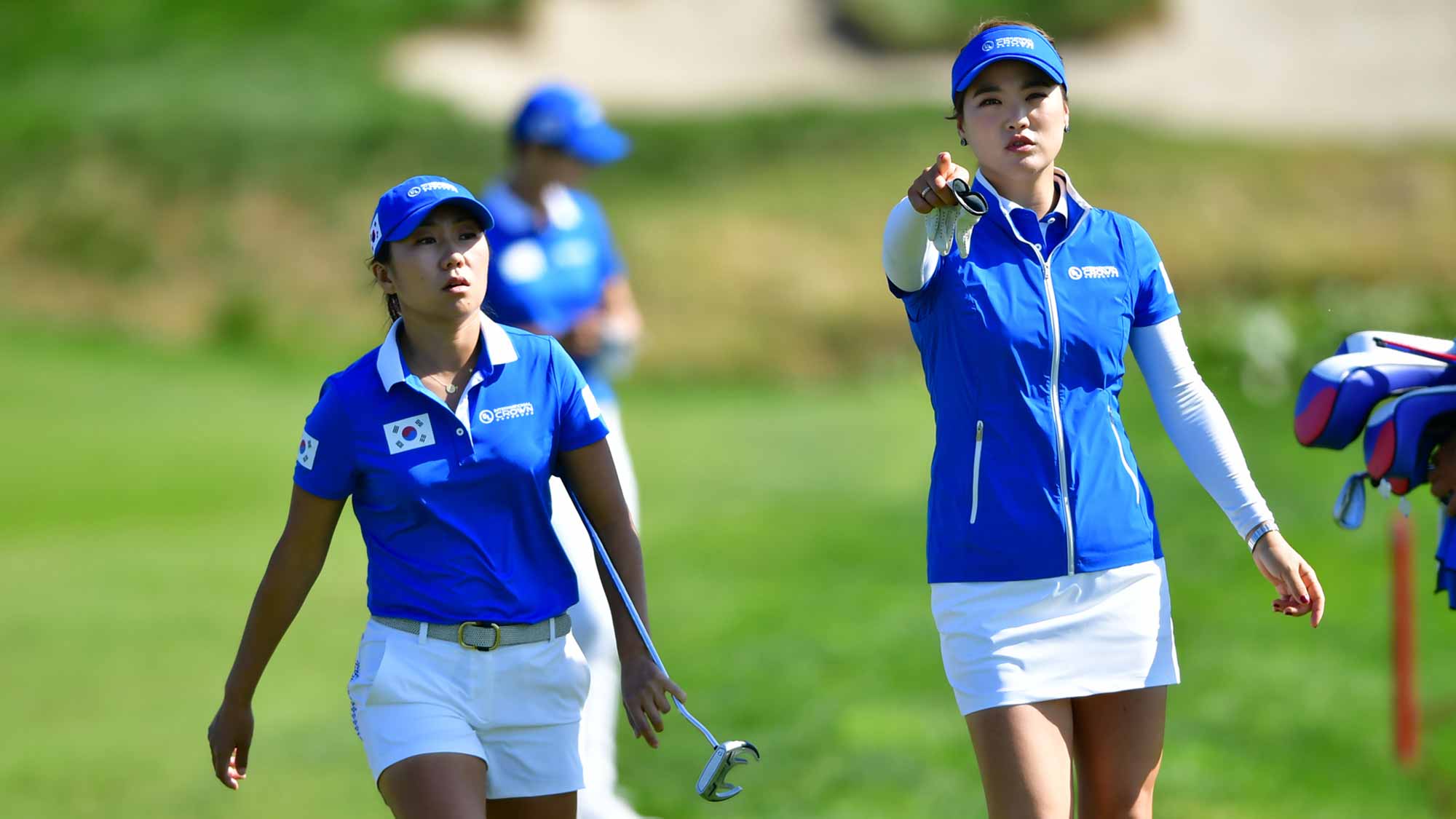 Republic of Korea
Sung Hyun Park, So Yeon Ryu, In-Kyung Kim and In Gee Chun have combined for a total of 20 wins on the LPGA Tour, seven of those are major titles. Each member of Team Korea has won at least one major during her career.
Ryu has the most experience in match play having won six out of eight matches in two showings for a record total 12 points at the UL International Crown. She is undefeated in singles and holds the record for most sub-par holes in a match by an individual at 10.
Ryu has previously been paired with Sei Young Kim or Inbee Park in all her four-ball matches, so that will change this year as pairings for Korea will be unique from previous editions.
In-Kyung Kim and In Gee Chun have a total of three wins and five losses in match play.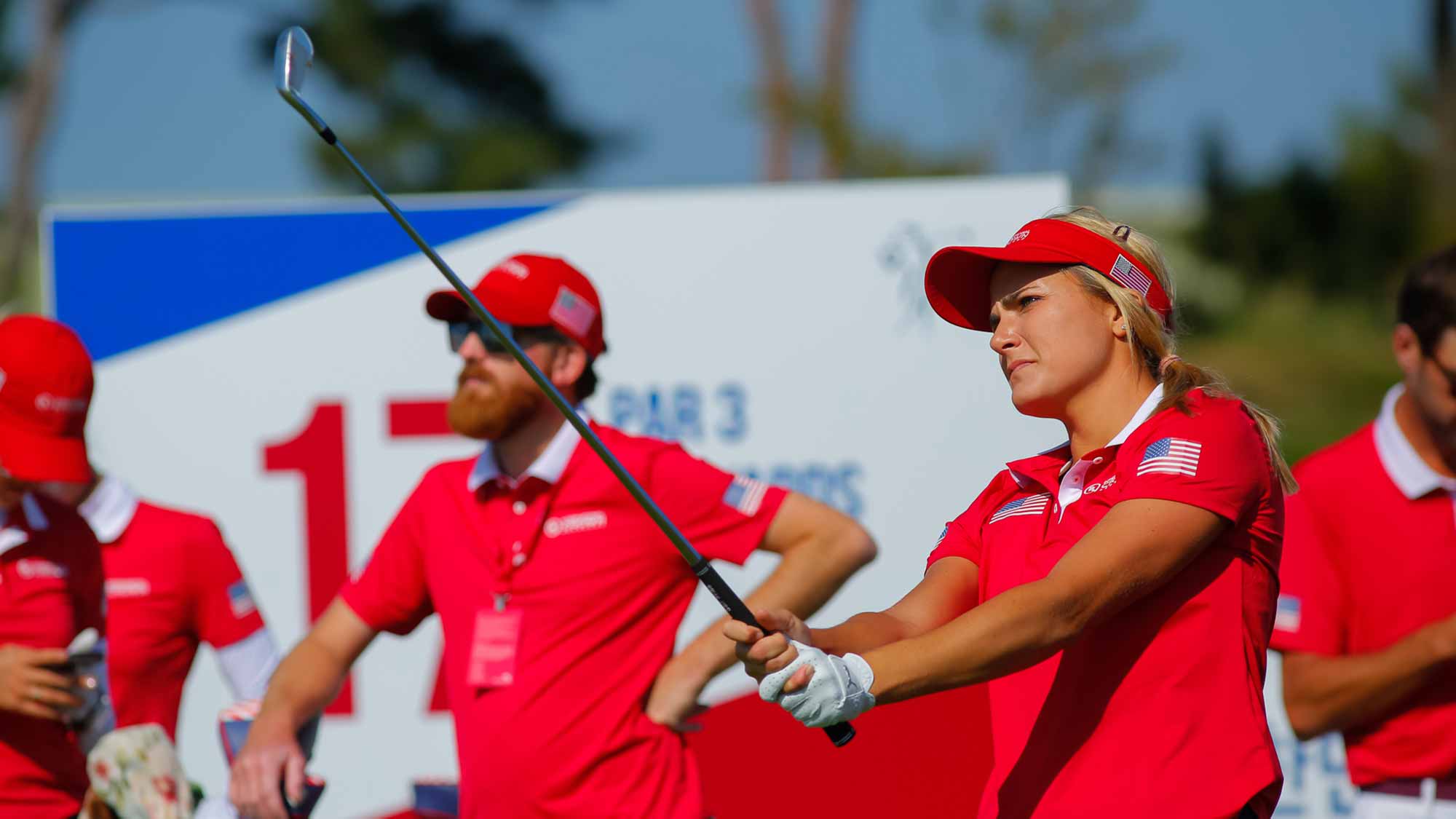 United States
The Americans are looking to become the first nation to defend the crown and win on both home and international soil. They also bring an abundance of experience in match play with numerous Solheim Cup appearances, including their most recent win in Des Moines, Iowa in 2017.
Rookie Michelle Wie has played in all five Solheim Cups since 2009. In her first appearance, she recorded three wins and halved a match to help lead the United States to its eighth Solheim Cup victory. Since her debut, Wie has compiled a record of 8-9-1.
The dynamic duo of Cristie Kerr and Lexi Thompson has shined in match play. As a team, they hold the UL International Crown record for most four-ball matches won, winning four out of five matches including a win against Thailand's Ariya and Moriya Jutanugarn. The United States will face Thailand on the second day of this year's competition.
Kerr and Thompson also hold the record for most sub-par holes by a team in a match at 12 against Thailand in 2016.
Thompson currently leads the tour in eagles made with 13 and Kerr ranks 16th in birdies made with 267.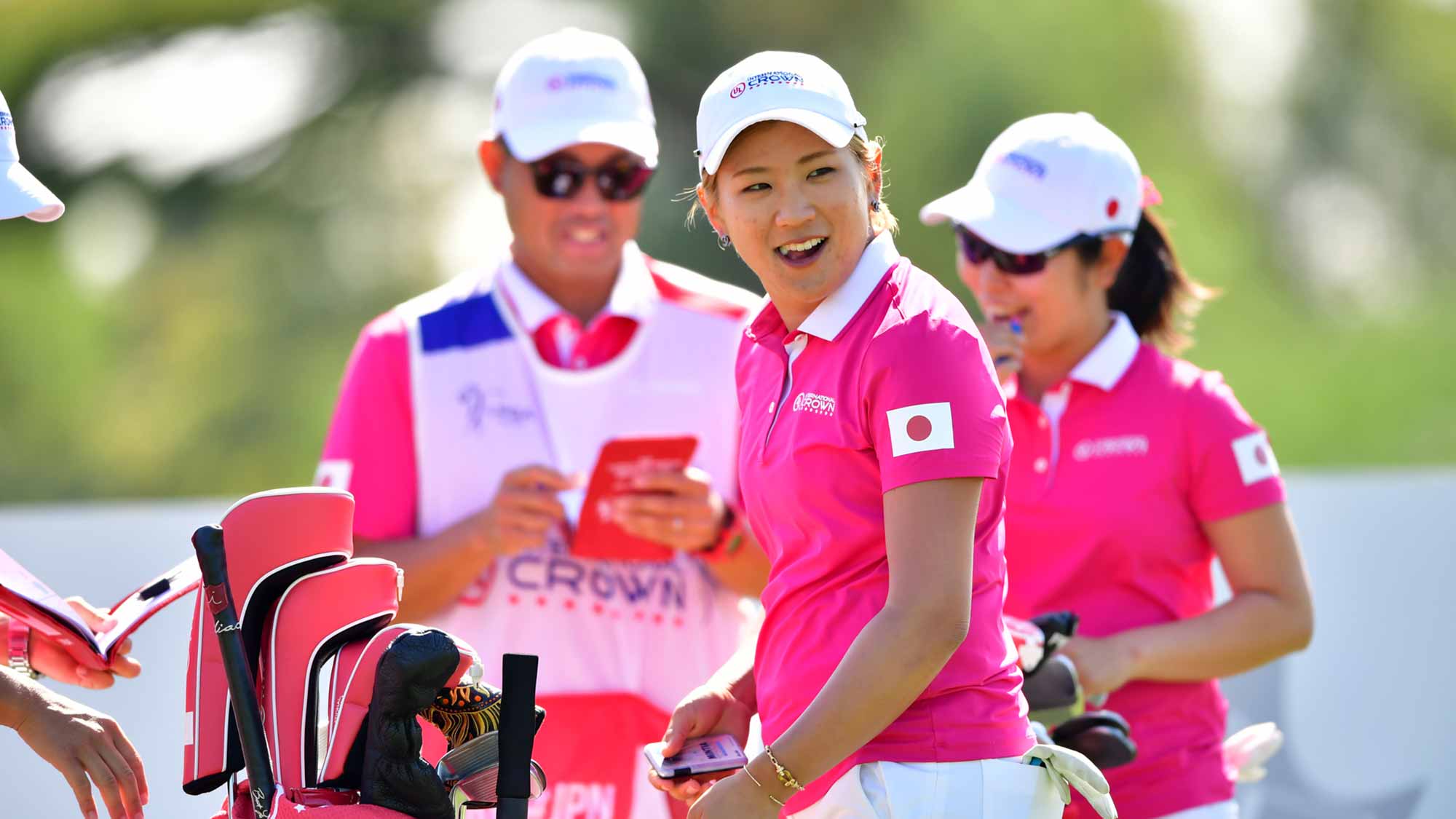 Japan
Mamiko Higo is the only player for Japan with prior experience at the UL International Crown. Higo competed in 2014, when she posting a record of 1-2-1.
Japan advanced to singles play in 2014 and 2016, but has not won more than two matches on the final day. The winning country has won at least three singles matches each year.
Team Japan is made up of three rookies, led by the youngest player in the field, Nasa Hataoka. In 2018, Hataoka became a Rolex first-time winner on the LPGA Tour with her win at the Walmart NW Arkansas Championship presented by P&G. In May, she played 54 consecutive holes without a bogey at the Kingsmill Championship presented by GEICO, which is the fourth most in an event this season.
Hataoka also recorded two holes-in-one and made two eagles during the final round of the KPMG Women's PGA Championship, which is tied for the most in a round in 2018.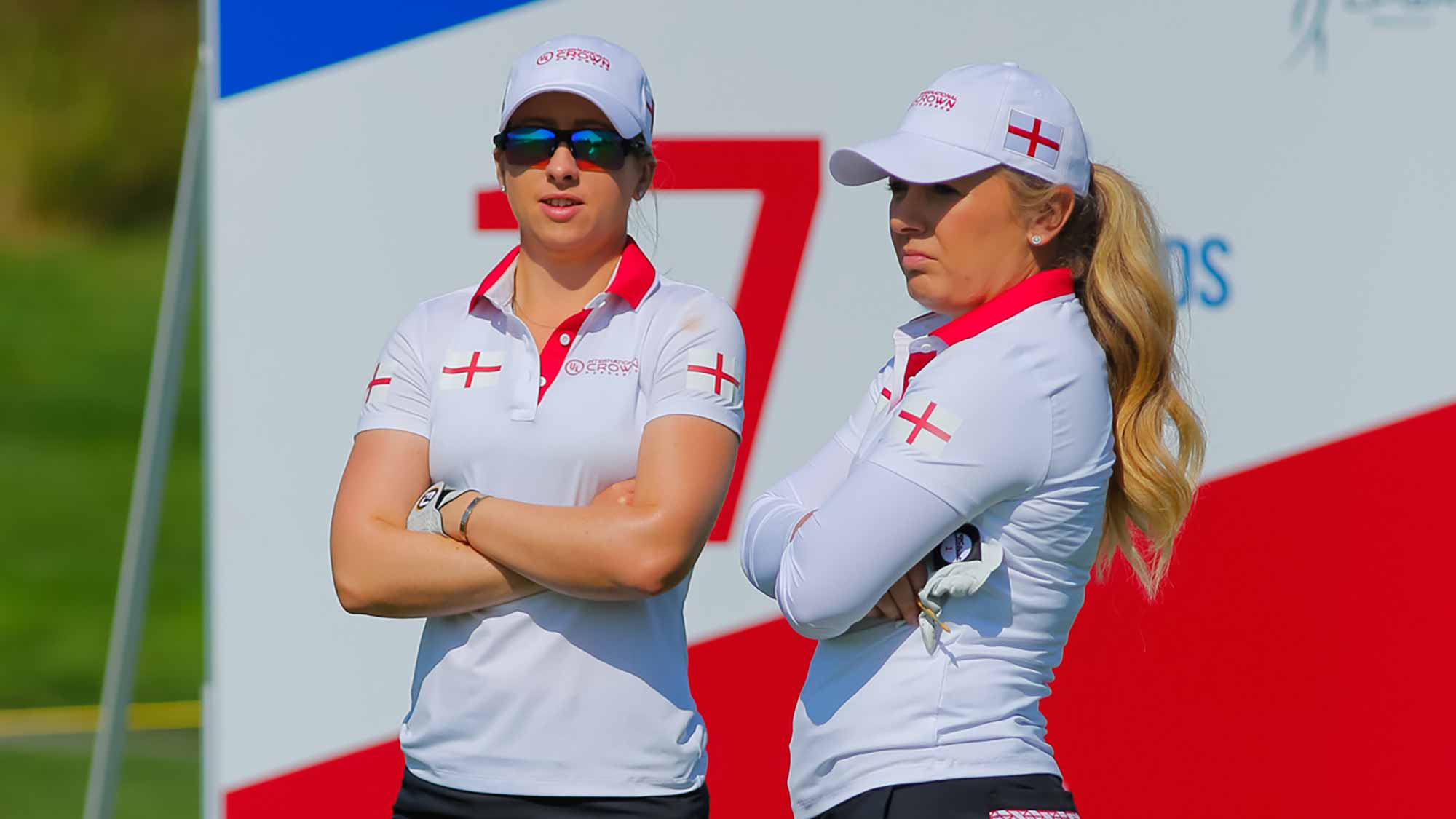 England
England is the fourth seed and will face all new competition in four-ball as compared to 2016, when their record was 4-1-1.
Jodi Ewart Shadoff is the only player from England to win a singles match. She holds the current record for the largest comeback to win after being down three through six holes. She made a total of nine pars and three birdies over the next twelve holes to close out the match against Chinese Taipei.
England is the second youngest team at 24 years old with three players aged 23 or younger. Georgia Hall, Charley Hull and Ewart Shadoff all played in the 2017 Solheim Cup.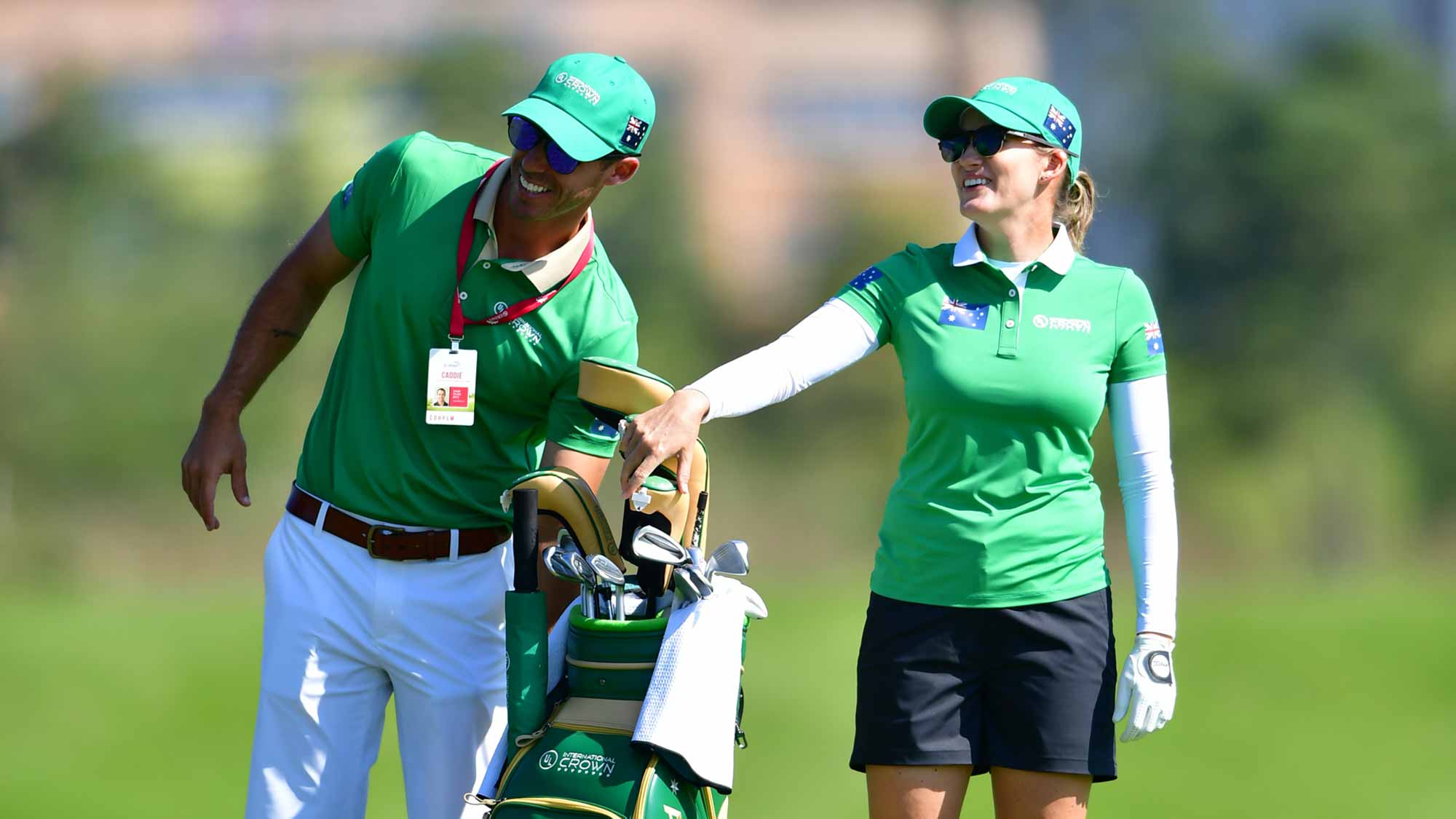 Australia
Australia has tallied the lowest point total (3) to finish in last place in the previous two editions of the UL International Crown. Their four-ball records have been identical each time at 1-4-1.
Minjee Lee and Su Oh were paired together twice in 2016, winning one and halving the other.
Lee ranks near the top of several key stat categories in 2018. She is ranked second in total driving and ball striking, and third in sand saves and birdies made (332).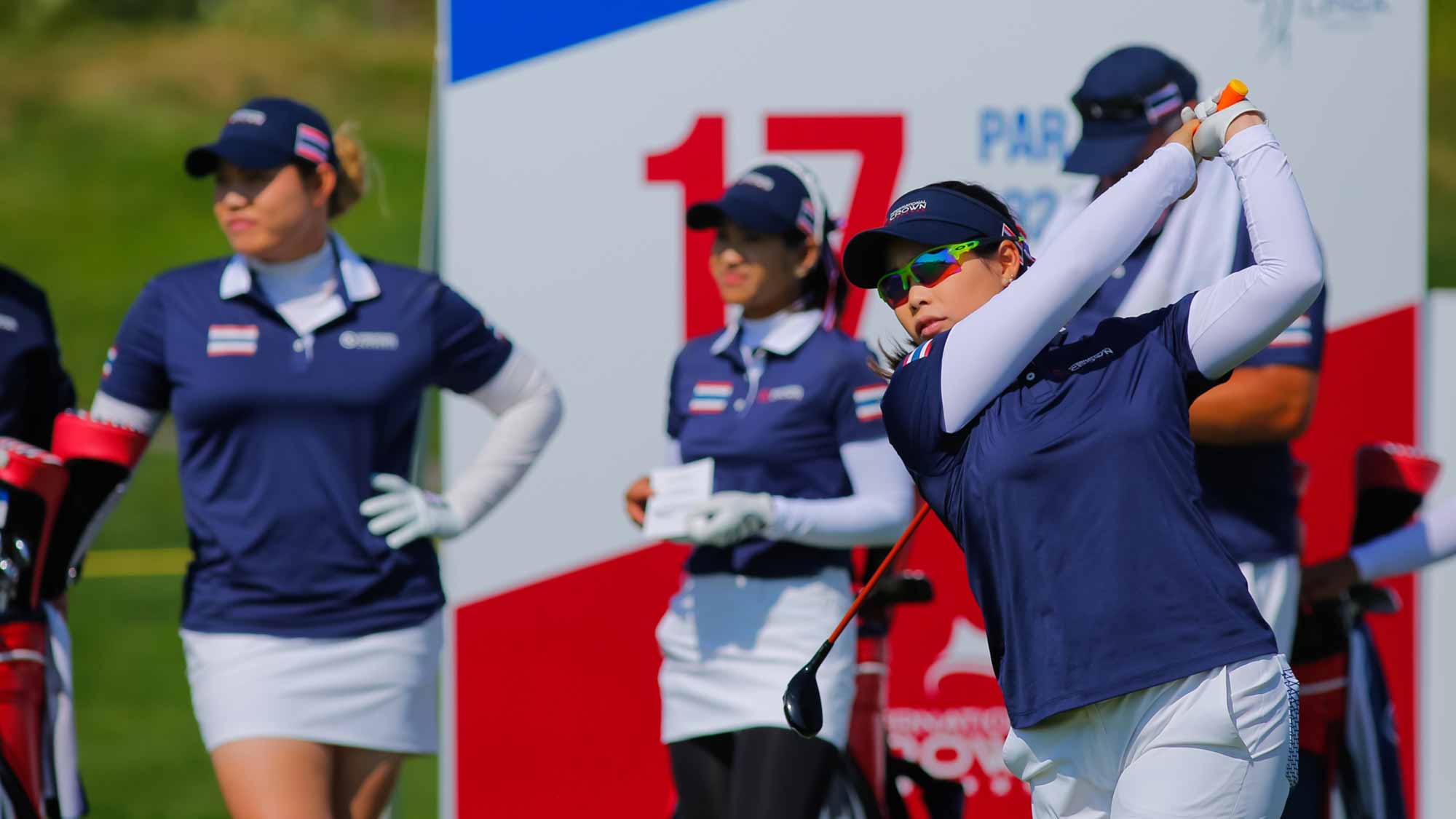 Thailand
Thailand has finished no better than fifth place in the UL International Crown. They have the most experience entering this year's competition with Ariya Jutanugarn, Moriya Jutanugarn and Pornanong Phatlum having played in all editions.
Phatlum holds the best win percentage for Thailand with an overall match play record of 4-2-1, which includes the team's only singles victory.
The Jutanugarn sisters have been paired together four out of six matches, but won just once. Their four-ball record when paired is 1-2-1.
Ariya leads the tour in ball striking, birdies made (384) and putts per greens in regulation. When Ariya hits the green, she averages 1.72 putts.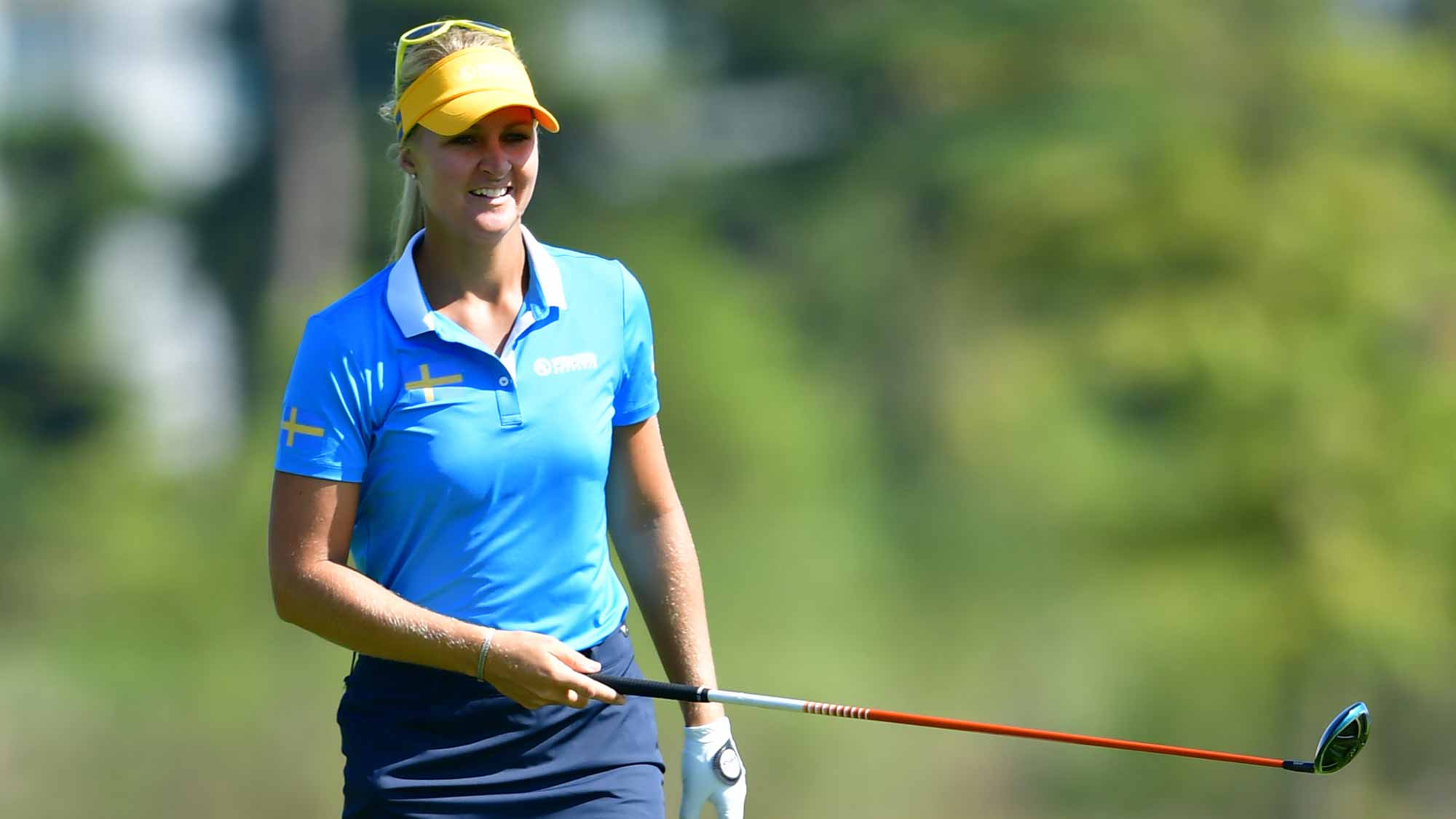 Sweden
Sweden returns to the UL International Crown after having been absent in 2016. In the first competition, they finished in second place behind Spain. The team will face the United States, Japan and Thailand in four-ball matches during the first three days of competition.
Anna Nordqvist holds an undefeated record of 3-0-1 along with fellow competitor Jodi Ewart Shadoff.
The largest margin of victory in a four-ball match is 7&5, which was recorded in 2014 by Pernilla Lindberg and Mikaela Parmlid who defeated Australia's Katherine Kirk and Lindsey Wright.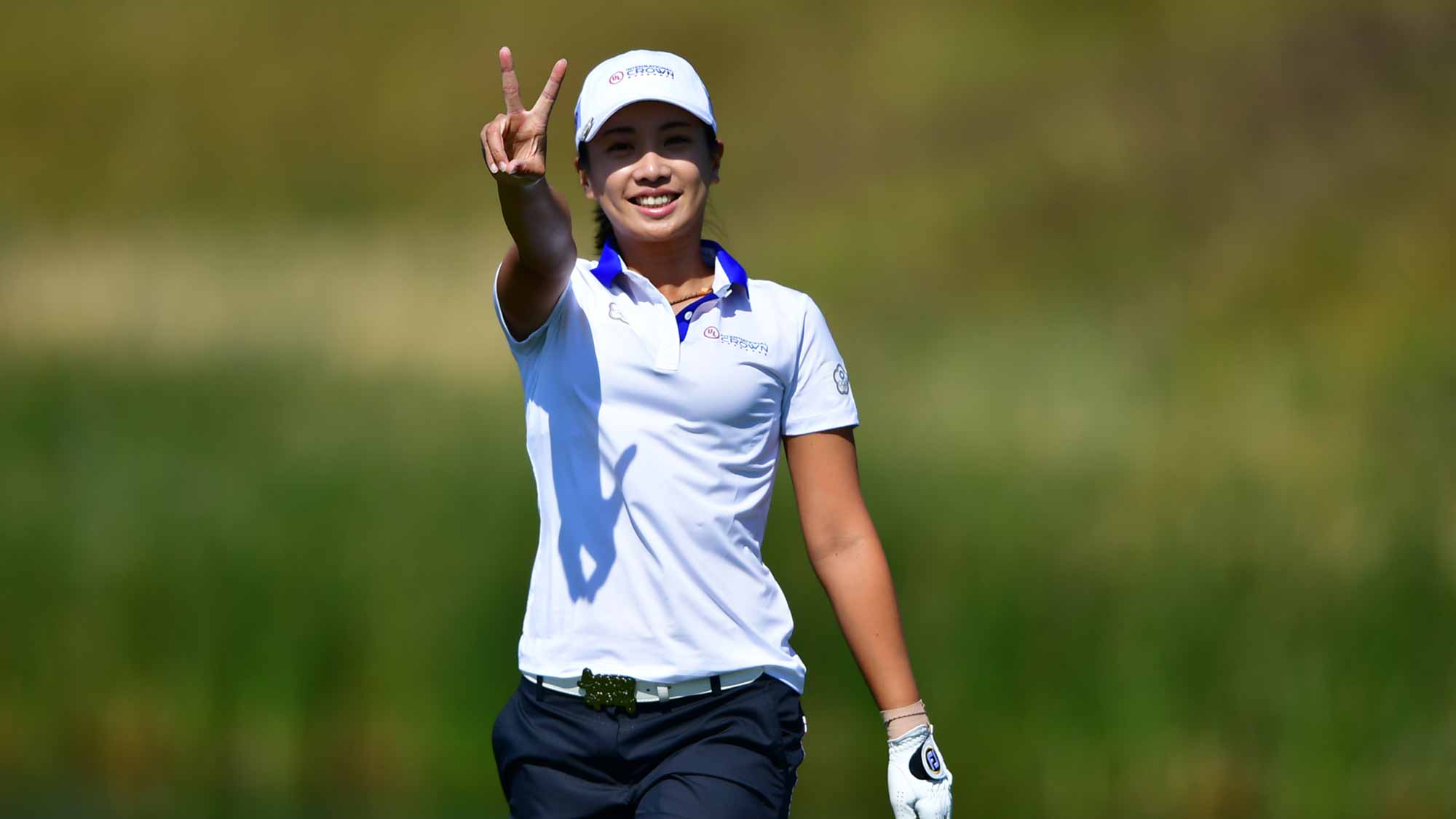 Chinese Taipei
Chinese Taipei is the eighth seed. The lowest ranked team has finished no better than sixth place.
In 2016, Candie Kung and Teresa Lu helped Chinese Taipei finish in a tie for third place with England after each won their singles matches. Kung went undefeated in 2016, improving her overall match-play record to 4-2-1.
Rookie Wei-Ling Hsu has made seven eagles this season and ranks 16th on the tour in putting.