Jessica Korda, who is making her season debut after offseason jaw surgery, canned a brilliant left-to-right birdie putt over a ridge on hole 15 to move into the lead, which she'll hold into the weekend. Korda was dynamite in round two with eight birdies and a closing eagle to post a personal best and Siam Country Club course record 10-under, 62 and stands atop the Honda LPGA Thailand at 16-under, which breaks the 36-hole tournament scoring record. She started to pull away from the field with four birdies in a row between holes 13 and 16.
Korda closed with a 29 on the back nine.
"I struggle on this course every year, but this year I have a whole new outlook with everything I'm doing," explained the 24-year-old Korda. "It's awesome. I was just trying to give myself a chance. It was pretty cool, a pretty cool round."
Korda, who has 27 screws holding together her jaw, has dealt with a lot over the last year, but is in position to chase her first win on Tour since 2015. (Sime Darby LPGA Malaysia).
"Basically, I had double jaw surgery. I have a couple screws in my face. I still can't feel anything. No pain at all on the course, just numb. The headaches are gone."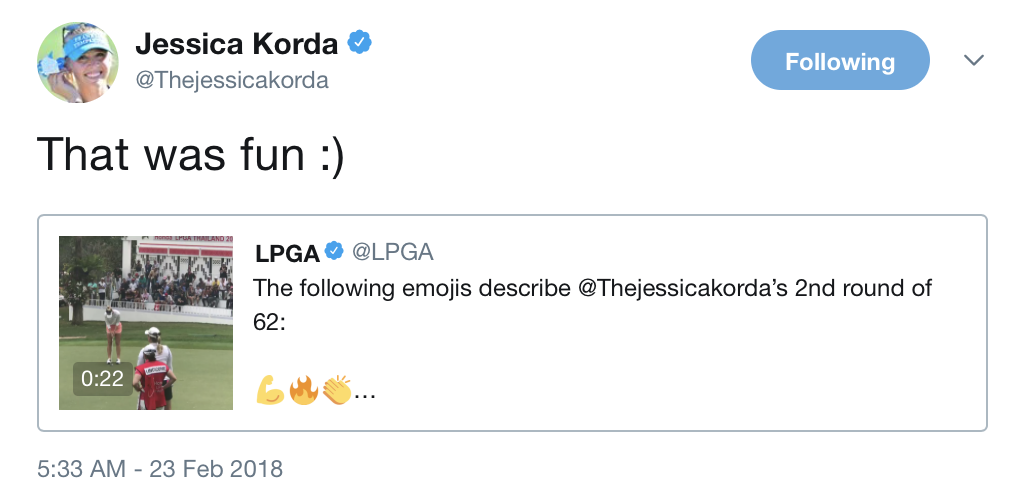 Lexi Thompson, who won in Thailand in 2016, made a flurry of birdies during the middle of her second round to stay close to Korda, but received a two-stroke penalty for moving a temporary immovable obstruction on hole 15 and dipped from 12-under to 10-under. She made six birdies during an eight-hole stretch to card a 4-under, 68. Meanwhile, Brittany Lincicome, an 8-time winner on Tour, turned in a 7-under, 65 to stand in second at 12-under.
"It was great out there, me, Jess (Korda) and Brooke (Henderson) were doing well and feeding off each other," said Lincicome. "It's nice to see the ball going straight and the ball going in since it's only my second event of the year."
Remember, Lincicome won her first start of the year at the Pure Silk-LPGA Bahamas.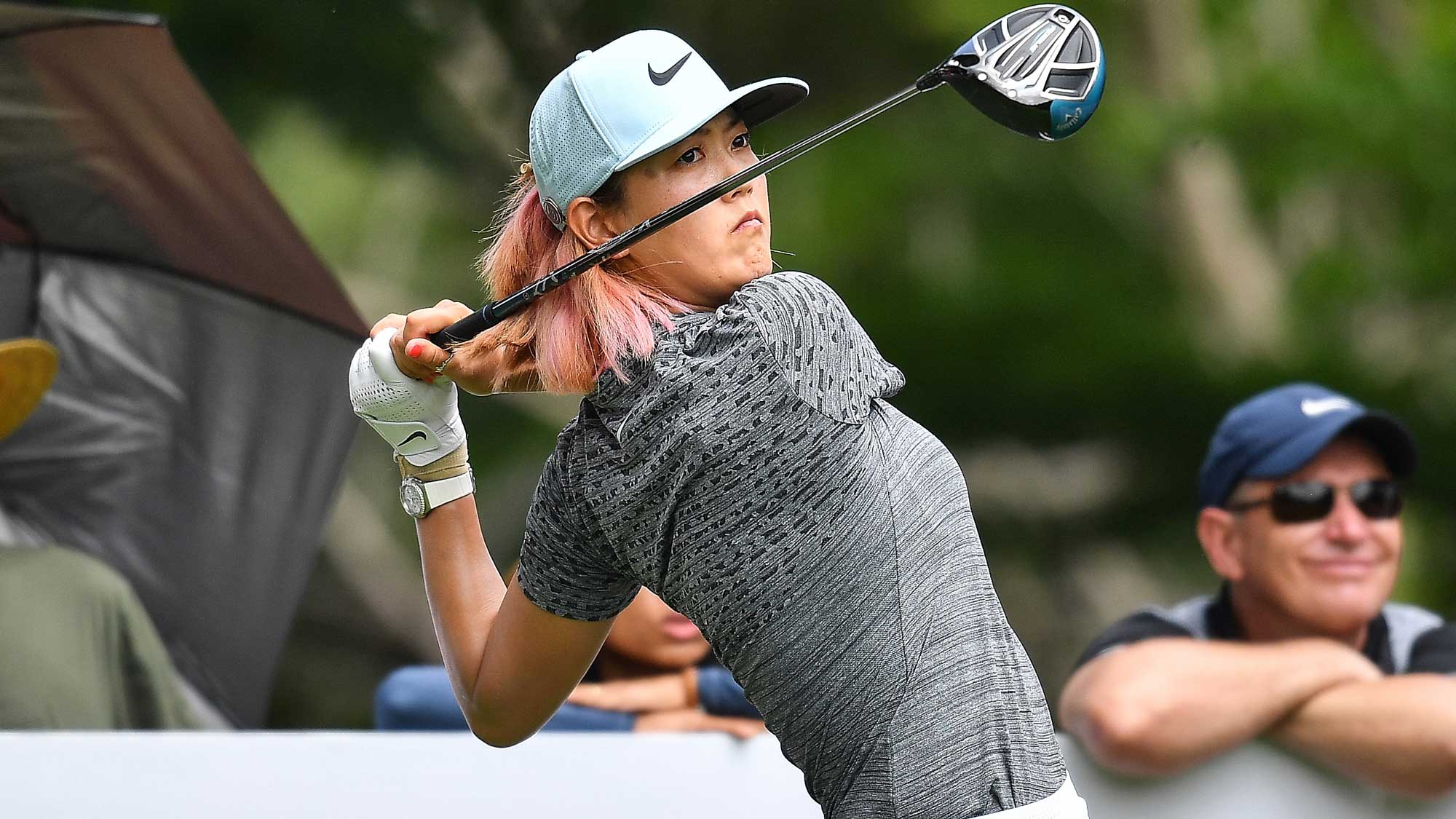 Michelle Wie Chasing Down the Leaders
Michelle Wie followed up her opening round 68 with a 5-under, 67 on Friday in Thailand to move into a tie for fifth at 9-under. Wie has made 13 birdies through two rounds at Siam Country Club.
"I feel like you just have to make birdies to keep up, pars are definitely not good enough," said Wie. "I'm just trying to keep my head above water."
Wie pieced together a near flawless back nine with birdies on 10, 13, and 15. Her birdie putt on 18 came half a rotation short.
"Every week I play, I'm building more confidence. I'm having fun out there and that is when I play my best."
The "Big Wiezy" will hunt her fifth career win and first since the 2014 U.S. Women's Open. She started her season with a T11 in the Bahamas.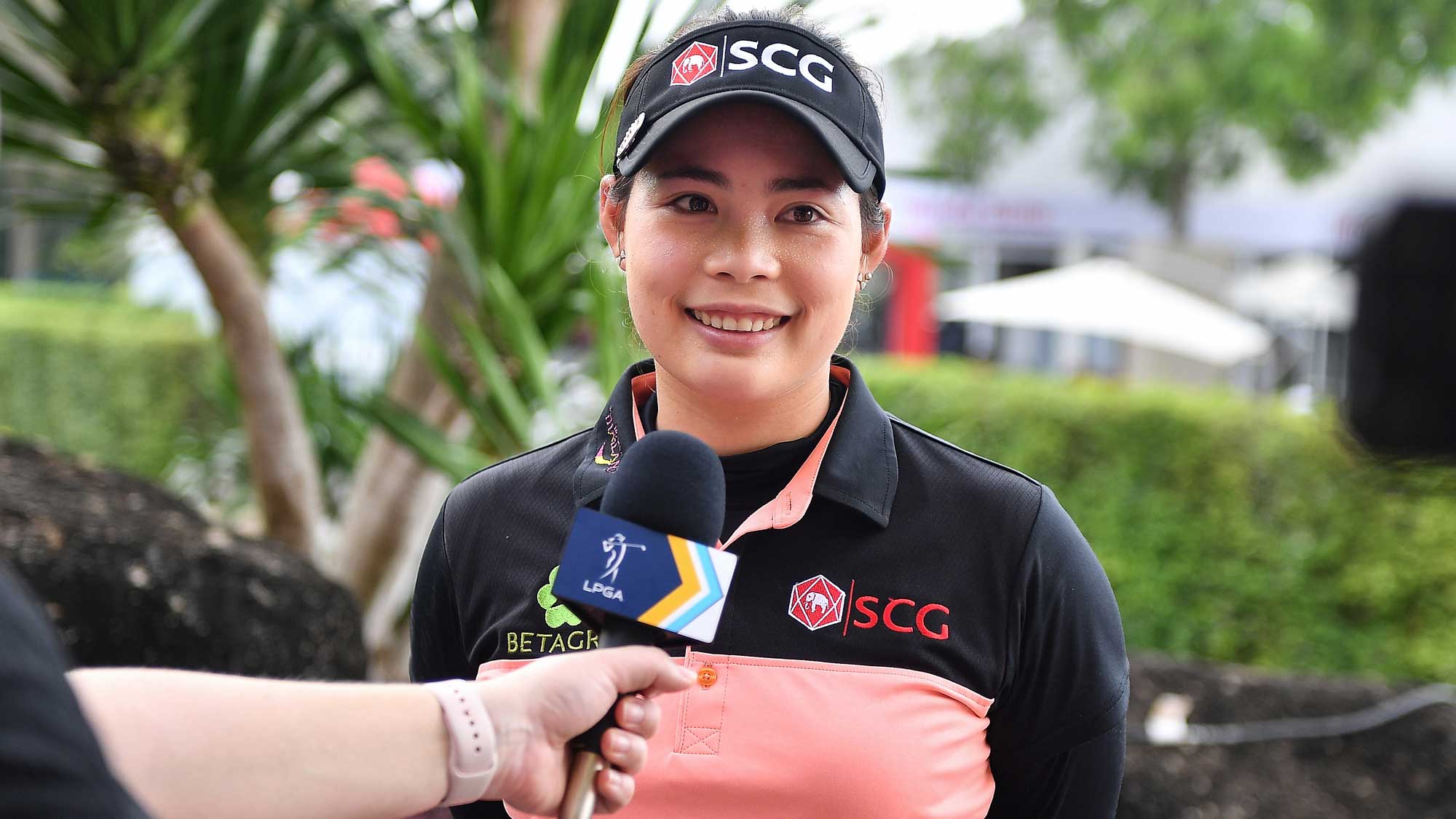 Moriya Jutanugarn Stays in Hunt
Moriya Jutanugarn of Thailand made a slow moving 12-foot left to right birdie putt on 16 to move to 9-under and will be amongst the leaders this weekend in her home nation.
Jutanugarn then had her long and fast birdie putt on 17 hop right over the hole to nearly get to 10-under. She finished her round with a tough up-and-down on 18 to post a 3-under, 69 and is tied for fifth at 9-under.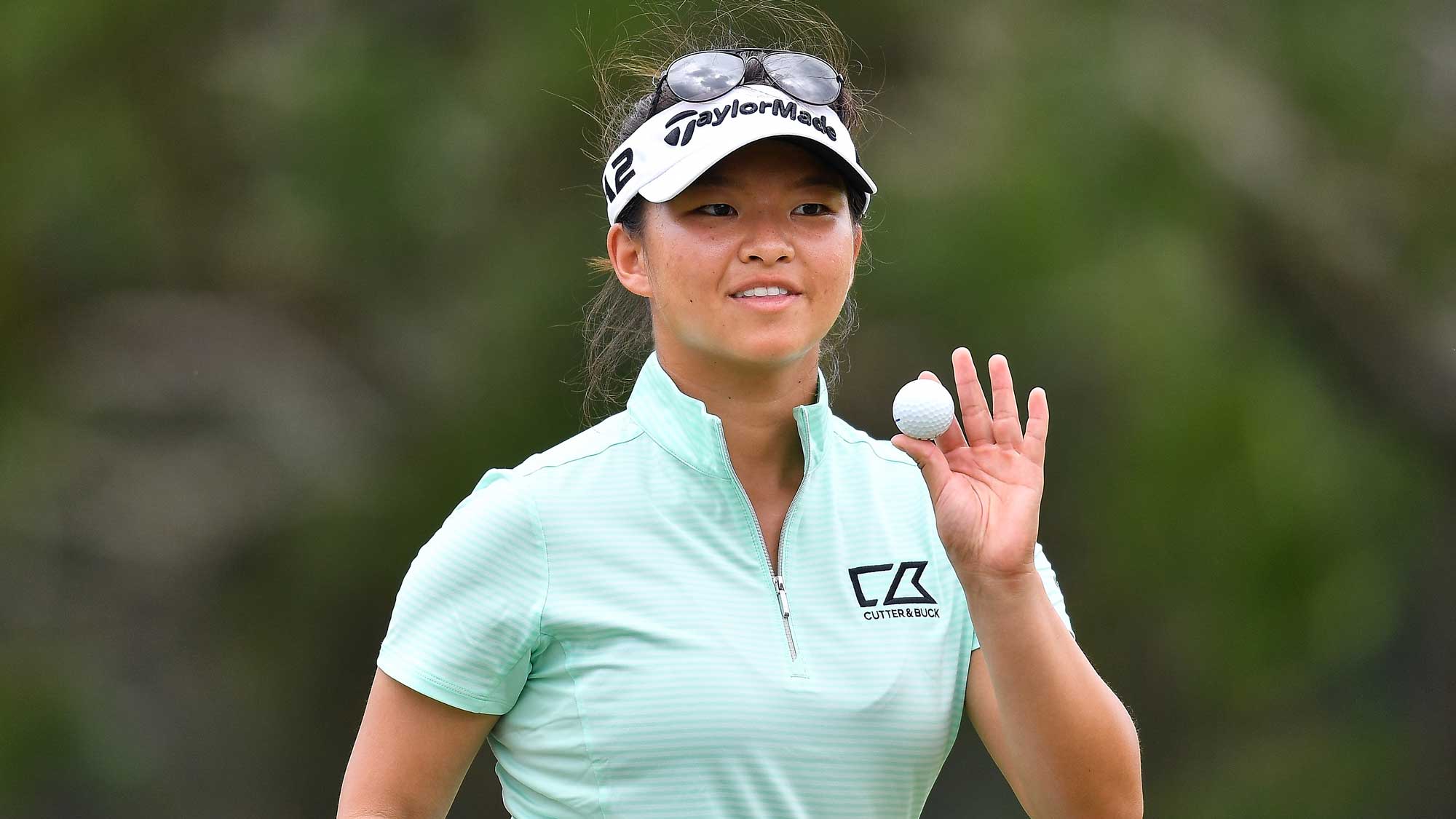 Megan Khang Making Tough 9th Hole Look Easy
Megan Khang, 20, chipped in for birdie on hole nine in round one and rolled in a 10-footer for birdie at nine on day two. She posted a 3-under, 69 and is in the top 10 at 8-under into the weekend.
"The golf course is in great shape, I think it really suits my game." said Khang. "I hit a great 7-iron into nine today and feel like my game is sharp right now."
Her career best finish is a tie for third at the 2017 Blue Bay LPGA.
Second Round Highlights
Trending On Social