There's a lot to admire about Ariya Jutanugarn on the golf course and in the record books, but the most stunning aspect of her growth this season has been in her heart and in her head. She has learned how to be a champion by better understanding herself and by more fully embracing her greatness in the same way another shy superstar – Annika Sorenstam – had to learn to accept success. Like Annika, Ariya identifies her weaknesses and attacks them. As a result, she's still getting better.
And that's a frightening thing to say about a 22-year-old who has already won 10 LPGA titles, including two major championships, and is poised to sweep every award the tour has to offer. Going into the CME Group Tour Championship, Jutanugarn has won Rolex Player of the Year, the money title and has to finish within 15 strokes of Jin Young Ko to take the Vare Trophy for scoring average. The only thing in doubt is the $1 million bonus for the Race to the CME Globe. There are a lot of scenarios that would give that cash to Jutanugarn, but the easiest is for her simply to pick up her fourth win of the year at the Tiburón Golf Club in Naples, Fla.
Ariya has also won the Rolex Annika Major Award for best overall performance in the majors, sits at No. 1 in the Rolex Rankings, leads the tour in putts per greens in regulation, birdies and top-10 finishes. She's second by one to Lexi Thompson in eagles and is No. 3 in total putts. In all of those categories, Jutanugarn's stats improved over 2017. She is better in all aspects of the game now as world No. 1 than she was when she reached that summit in 2017.
"Last year, when she reached outcome goals, like being No. 1, she felt the stress," says Lynn Marriott, one of Jutanugarn's Vision 54 performance coaches. "She wants to continue working on how to deal with that stressful feel." Then Pia Nilsson, another of her coaches, added: "She is aware of herself and very honest about how she is feeling. She is like Annika like that." Nilsson worked with Sorenstam starting when she was a teenager and she and Marriott coached her on Vision 54 throughout her Hall of Fame career.
"She's still young, but she's grown up a lot and she just keeps improving in all aspects of the game," says Marriott. "She still has a little bit of the Annika syndrome of being uncomfortable in the spotlight, but as May [Jutanugarn's nickname] gets more comfortable being deep in that focus – watch out. She's learned a lot but we think she can go even deeper."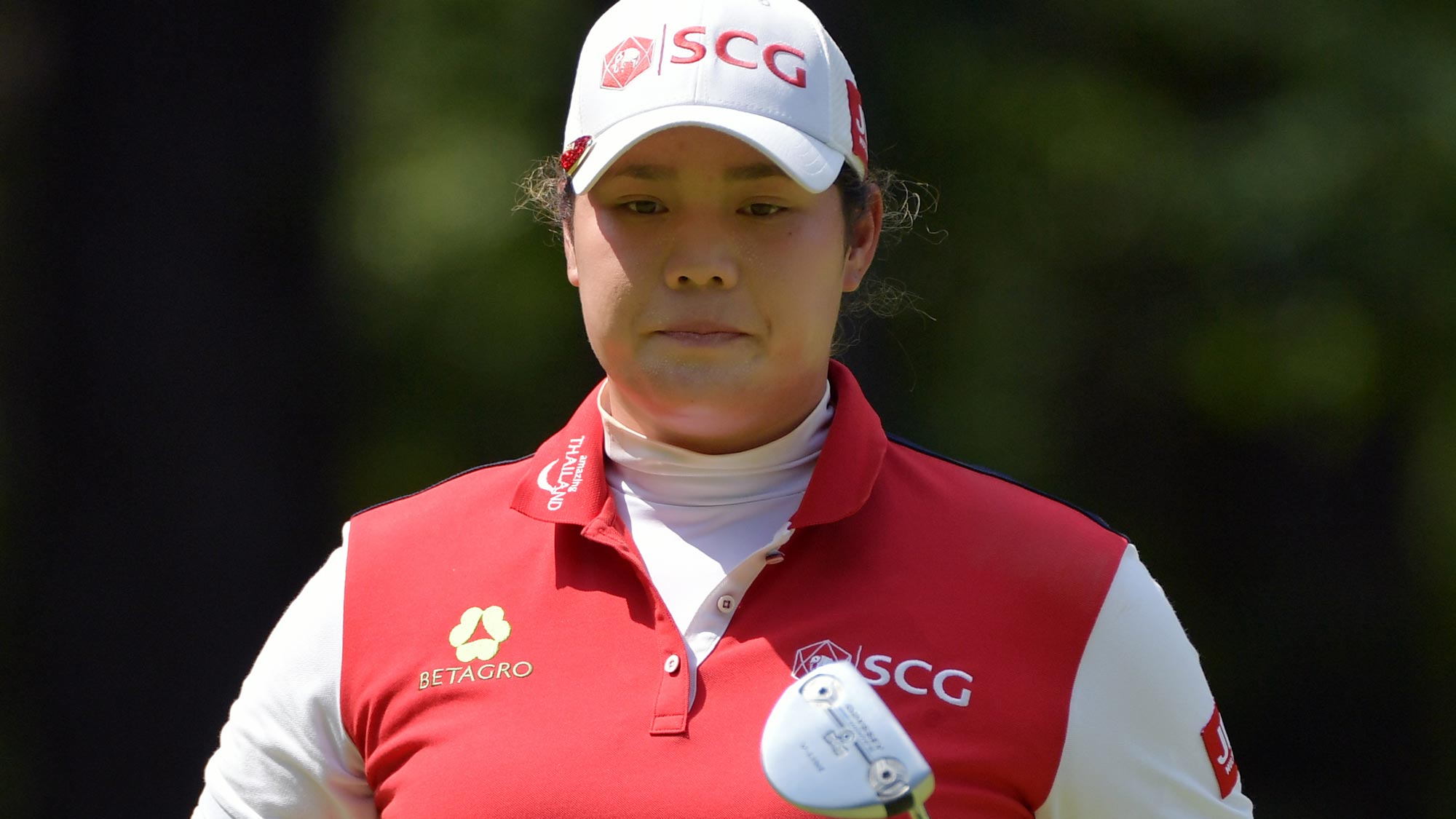 Last year, when she reached Rolex No. 1, Jutanugarn went into a tailspin, missing five cuts – including four majors – and withdrew from another event. At the KPMG Women's PGA Championship, she needed a par on her last hole to make the cut but made a lackluster bogey during which her body language screamed: "I want to go home."
This year, when the wheels came off on the back nine of the U.S. Women's Open and Jutanugarn squandered a seven-stroke lead, she came back several times to win, including two spectacular bunker shots and a tasty bump-and-run par save in the four-hole playoff with Hyo Joo Kim. Showing her increased maturity, Jutanugarn views her shutter at Shoal Creek not as an unraveling, but rather a learning experience.
"After my Sunday, I talked to Pia and Lynn, and I feel bad," May says. "After our conversation, I feel really proud of myself because like I still fight all the way to finish. Even though I have really poor back nine, but my playoff I fight every shot, and I learned a lot. I feel like if I won by five strokes, I'm not going to learn anything, but that week I learned a lot."
That's astounding maturity and shows she not only understands what Vision 54 is all about, but also shows how completely she has embraced the philosophy. It shows how she understands that peak performance is not a place you achieve and then stop working at it, but rather a process that is ongoing and unending.
"I think the main key for me this year is I never think about the outcome," says Jutanugarn. "This year, Pia and Lynn asked my goal I said, 'I want to be a happy golfer. I want to really enjoy myself with like every moment in my life, and that's like who I want to be.'"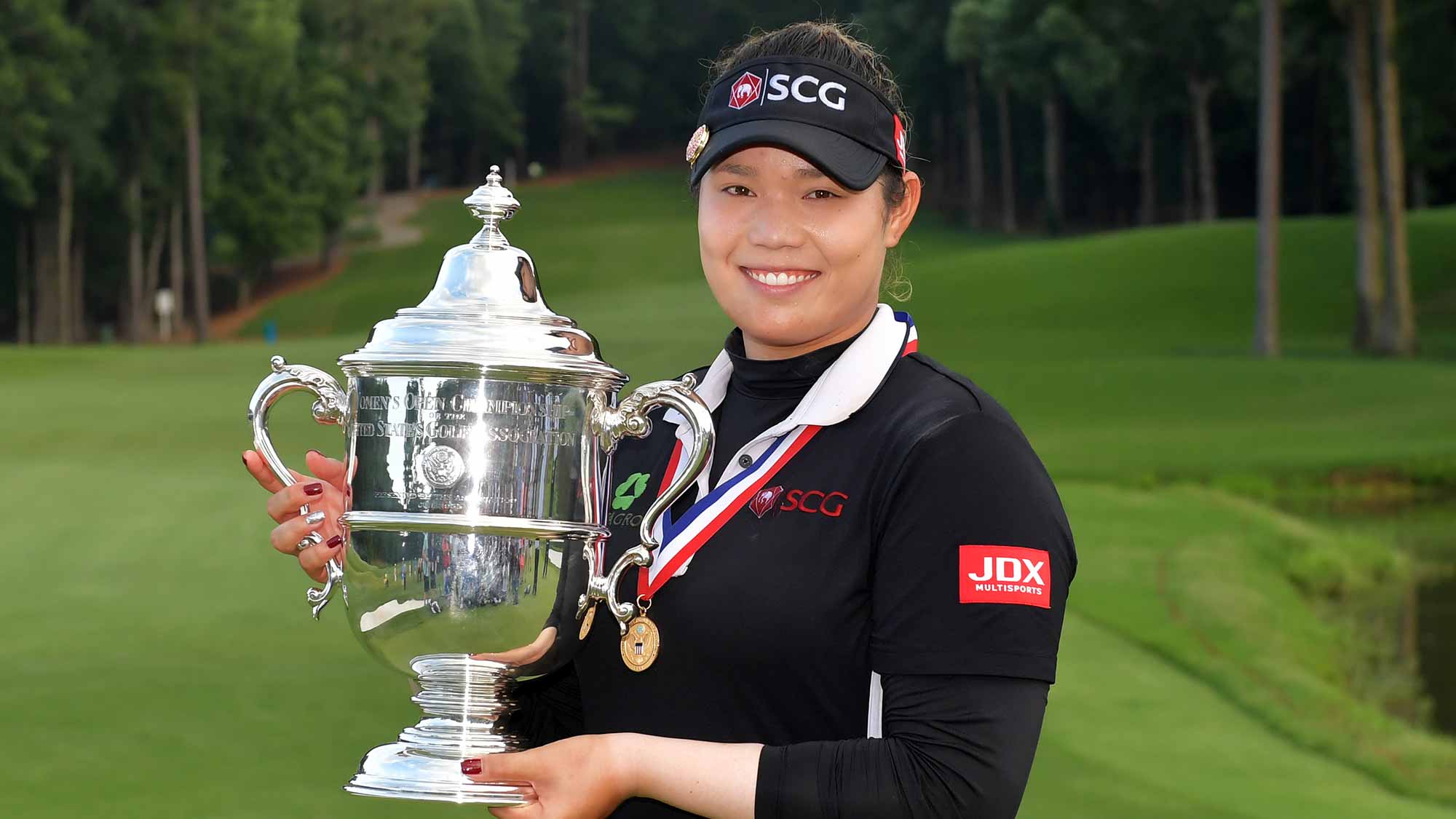 In addition to her mental maturity, the most noticeable improvement in Jutanugarn's game has been her chipping, putting and bunker play. That's a part of her game she works on with Gareth Raflewski, a Toronto-based instructor.
"In putting, we have four basic skills – aiming, starting the ball on line, speed and green reading," Raflewski says. "Speed is the hardest skill to master. Out of all the skills Ariya spends the most time there. Her goal is to get the ball to travel at least one foot past the hole. This allows the hole to be it's biggest while always getting the ball to the hole."
While the U.S. Women's Open showed Jutanugarn's emotional growth, it also put on display that vastly improved short game.
"Under pressure, she showed great touch around the greens," Raflewski says about Shoal Creek. "She's always had great hands and she has the fancy spin shots down, but with my Irish influence I've been teaching her more bump-and-run shots. So, I loved seeing her play that bump into the fringe shot. In the past she would have tried to hit it high."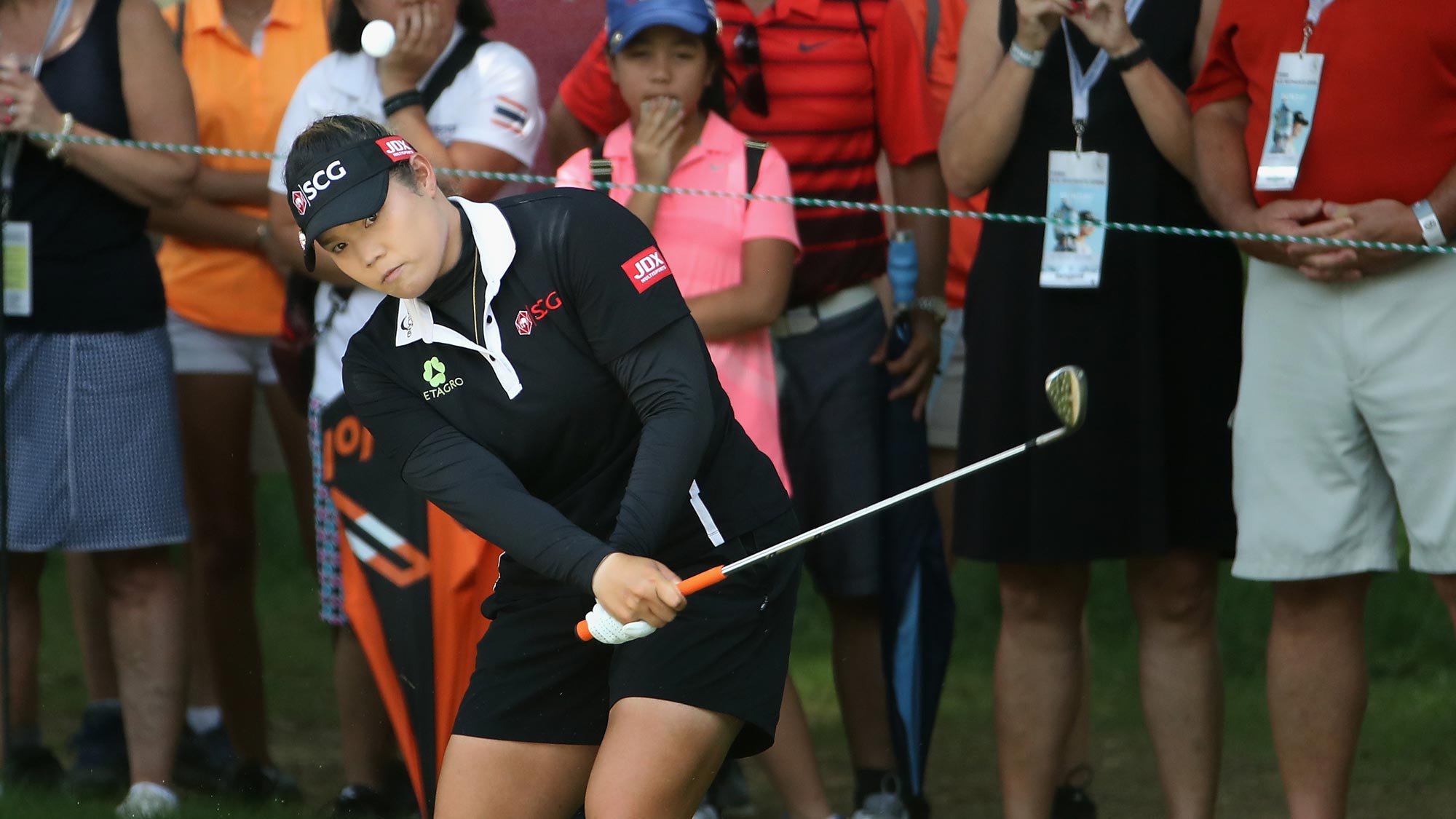 Beginning with the U.S. Women's Open, Jutanugarn has played 14 LPGA events with two victories, a pair of second-place finishes, a third and a fourth. Her back-and-forth battle with Sung Hyun Park to be Rolex No. 1 now seems to be a challenge she is running toward rather than away from.

"She's learned to take action and not let it go when she is not playing well," Marriott says. "I think that was really evident at the U.S. Open. She felt it really running away from her. Now, she's learned to step up and take charge of her game and now she knows more about her swing and her game to take charge."

Says Nilsson: "She knows she can play well and even win when it doesn't feel good. She likes when we tell her that she has grown up. She giggles and we tell her. 'You've grown up a lot but you still have a lot to learn.'"

Perhaps most importantly, Jutanugarn has learned that golf is part of her life, not her entire life. In her pursuit of being a happy golfer, there is also the goal of being a happy person. Asked what's important about being No. 1, she says: "Because I want to inspire all the kids in Thailand." And who knows how high that pretty powerful motivation can take her?