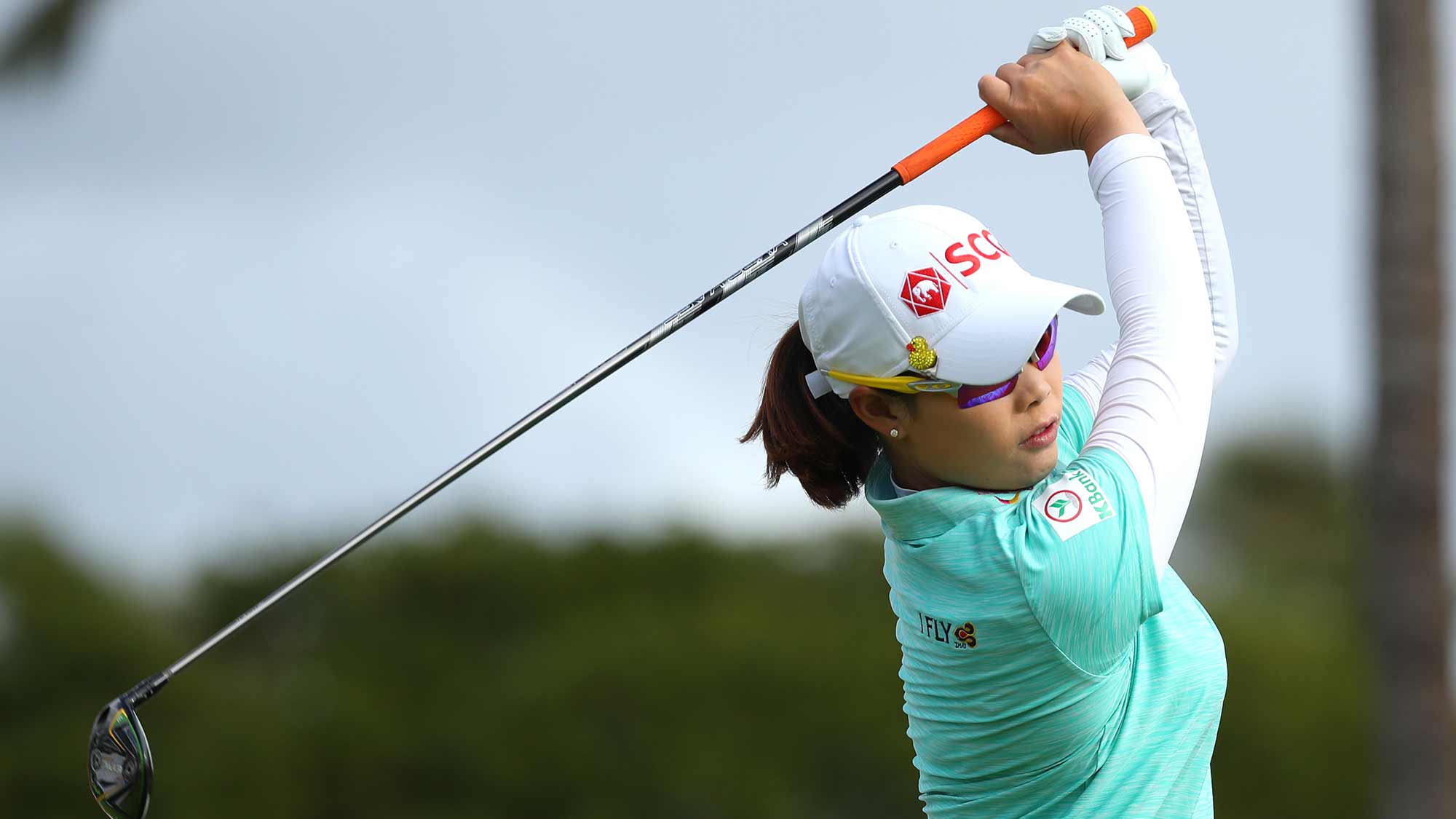 Players to Watch
*All tee times are local
Stacy Lewis (-6), Madelene Sagstrom (-7), Nicole Broch Larsen (-7)
11:29 a.m.
Stacy Lewis will need to go low on moving day at the LOTTE Championship to give herself a chance come Saturday. But the major champion, who heads into the final stretch 9-strokes back of leader Eun-Hee Ji, knows what it takes to make a run. Twice she's come from as many as four-strokes back heading into the final round to win on Tour. But first, she'll need a good round on Friday to give herself a chance come the final round. Lewis is grouped with Madelene Sagstrom and Nicole Broch Larsen, who sit 8-strokes back with 36-holes to play. Both Sagstrom and Larsen have struggled in the start to 2019. Sagstrom missed the cut in three of her five starts and Larsen has also missed the cut in half the events she's competed. But the duo has found a spark this week in Hawaii and another low round on Friday will go a long way towards continuing that momentum back on the mainland.
Brooke Henderson (-11), Azahara Munoz (-10), Moriya Jutanugarn (-10)
11:53 a.m.
Defending champion Brooke Henderson has positioned herself for a successful title defense, she sits just 4-back of the lead with 36-holes to play in Hawaii. The Canadian will look to avoid repeating the 73 she had on moving day in 2018 and instead make up some ground on the leader as she hopes to successfully defend her title for the second time in her career. Her playing partners, Azahara Munoz and Moriya Jutanugarn, will need to go low on moving day to position themselves for a run at the trophy. The duo sits 5-back of the lead with two rounds to go. Munoz, who finished runner-up to Henderson last year in Hawaii, made a good run at the title with rounds of 69-67 on the final two days. She'll need to repeat that again this week to have a chance on Saturday. Jutanugarn is in unfamiliar territory as she looks to come from behind to win, as the Thai held the overnight lead in her only victory on Tour. She'll need a low number on moving day to give herself that same chance on Saturday.
Eun-Hee Ji (-15), Nelly Korda (-13), Minjee Lee (-11)
12:05 p.m.
Eun-Hee Ji is in a comfortable position as the 36-hole leader and will feel even more comfortable if she's able to maintain that lead at the end of moving day. Ji has gone on to win 3 of her 5 victories on the LPGA Tour when holding at least a share of the 54-hole lead. She has a two-shot cushion over her playing partner Nelly Korda, and four-stroke cushion ahead of the third member of their group, Minjee Lee. But both Korda and Lee have gone low at LOTTE, where Korda carded the low round of the week with a 63 during the opening round. What Korda may still need to figure out, depending how she performs on Friday, will be if she can come from behind to win. She held the 54-hole lead in both her victories on Tour. Lee, on the other hand, came from 5-strokes back to win the LOTTE Championship in 2016. She carded a final round 64 to win.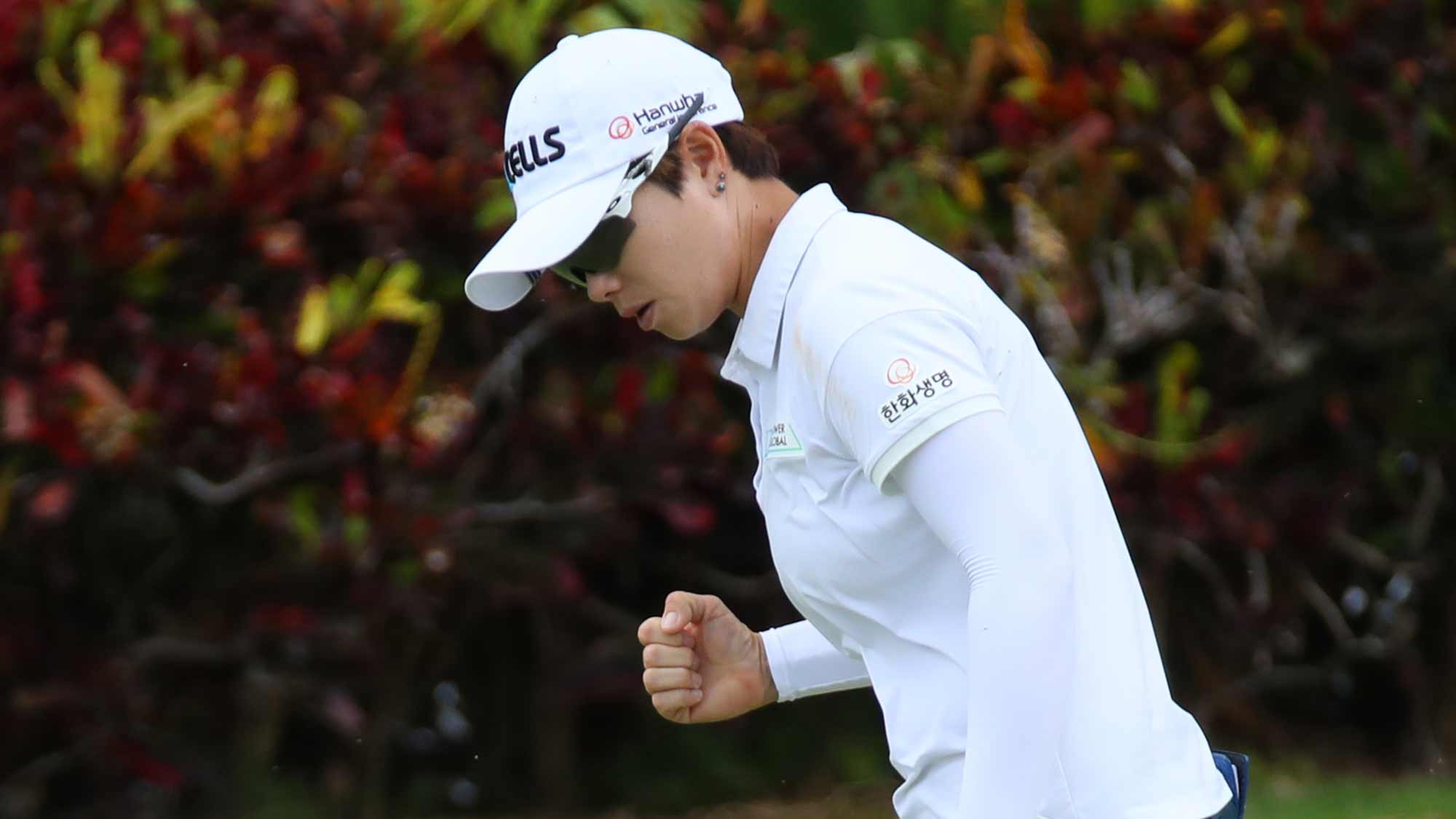 Numbers To Know
4 – Number of major champions within 9-strokes of the lead on moving day (leader Eun-Hee Ji, Brooke Henderson, Shanshan Feng, Stacy Lewis)
63 – The low round of the week. The bogey-free, 9-under par round was carded by Nelly Korda during the opening round.
-15 – The new 36-hole scoring tournament scoring record set by Eun-Hee Ji at this week's LOTTE Championship. Her 129 total is a new record for the event, five strokes better than the previous record.
0 – The number of players in the top-10 who are bogey-free for the week.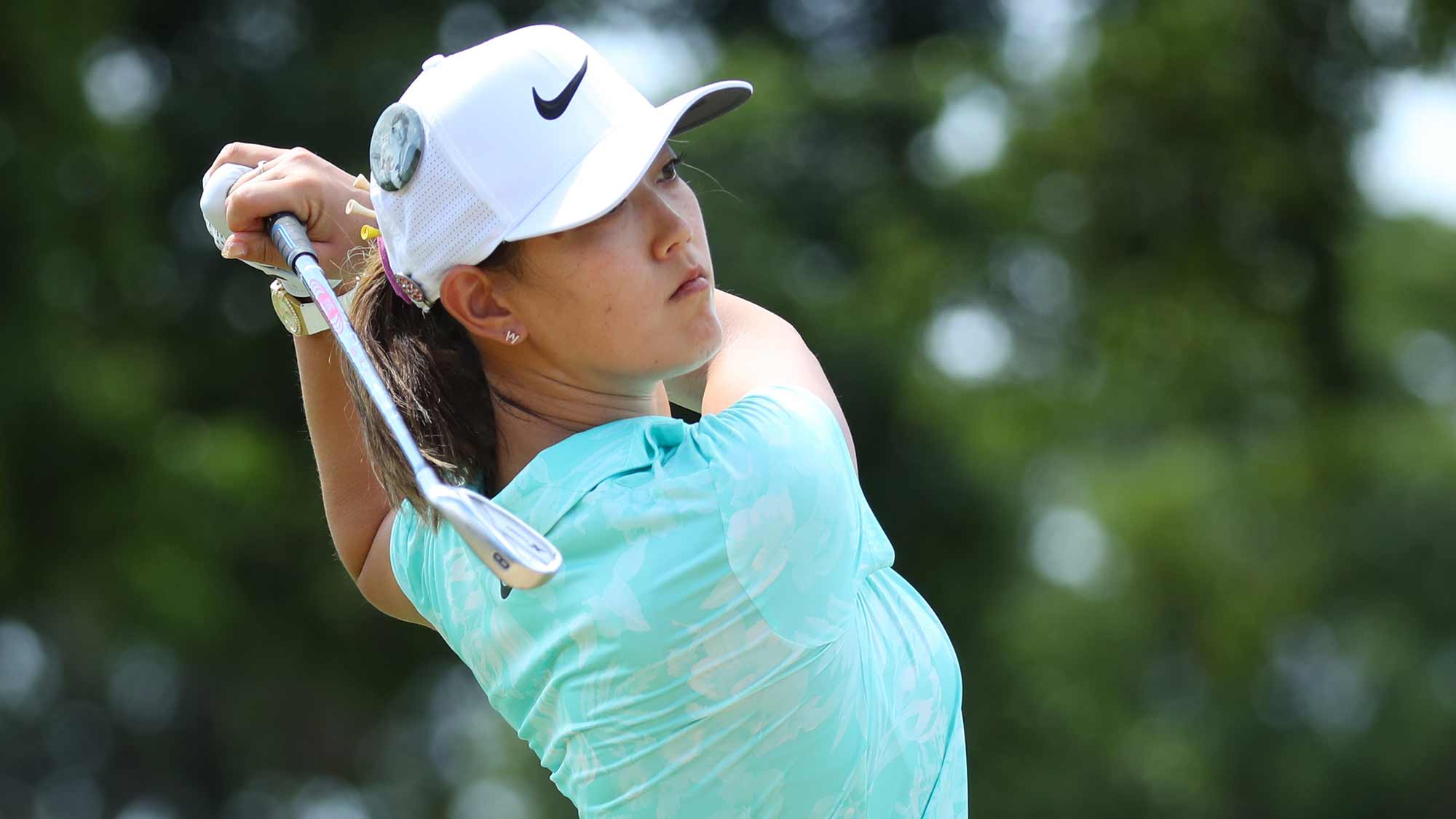 The Cut
The cut fell at Even par for the championship, with 82 players advancing to the weekend. Several notables missed the cut, including 2017 LOTTE champion Cristie Kerr, who opened with rounds of 72-75 to fall to 3-over par. Also missing the cut were Angel Yin (+3), Gerina Piller (+4) and Michelle Wie (+10).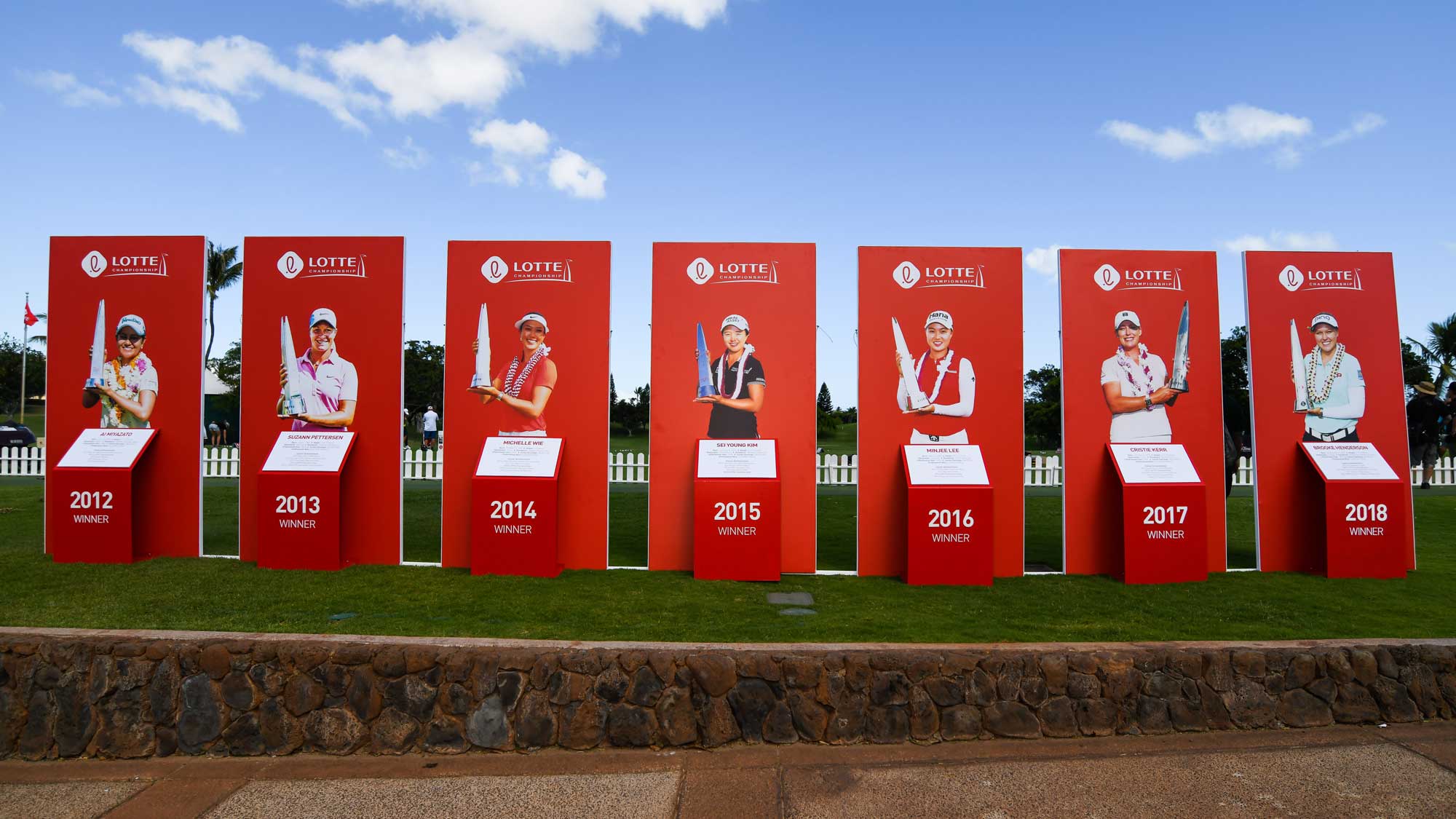 TV Times
The final rounds of the LOTTE Championship will be broadcast on Golf Channel from 7:00 p.m. to 11:00 p.m. Eastern Time.
Trending on Social