The cool thing about magic is that it defies explanation. Some places just feel like home instantly. Some things just make sense even if it's not clear why. Golf courses are like that. Some places just fit. And success is like that. Sometimes it just happens. That's the way it is at Lake Merced for Lydia Ko, who's clearly left her heart in San Francisco.
Call the tournament what you will, if they are playing it at Lake Merced then Ko is going to be in contention. In 2014, she won the Swinging Skirts LPGA Classic there. In 2015, she successfully defended that title. Then last year, at the LPGA MEDIHEAL Championship, Lydia picked up her 15th and most recent LPGA victory. And Lydia's love affair with Lake Merced began even before her pro days.
"I'm super excited about going back," she said prior to this week's MEDIHEAL. "I've had a special feeling about the place going back to when I played the U.S. Juniors there," Ko says about the 2012 USGA event won by Minjee Lee. "The members have really taken me in and made me feel at home."
That U.S. Girls Junior Championship was a cavalcade of future LPGA stars. One semifinal had Minjee Lee defeating Ariya Jutanugarn while in the other bracket, Alison Lee handled Ko. Both Lydia and Ariya would go onto become No. 1 in the Rolex Rankings.
"It's a tricky golf course, but when you have good memories it helps," Ko says with a broad smile. Jonny Scott, Ko's caddie, agrees. "Lots of good memories there," he said, remembering how he swallowed Lydia up in a bear hug after her winning putt last year.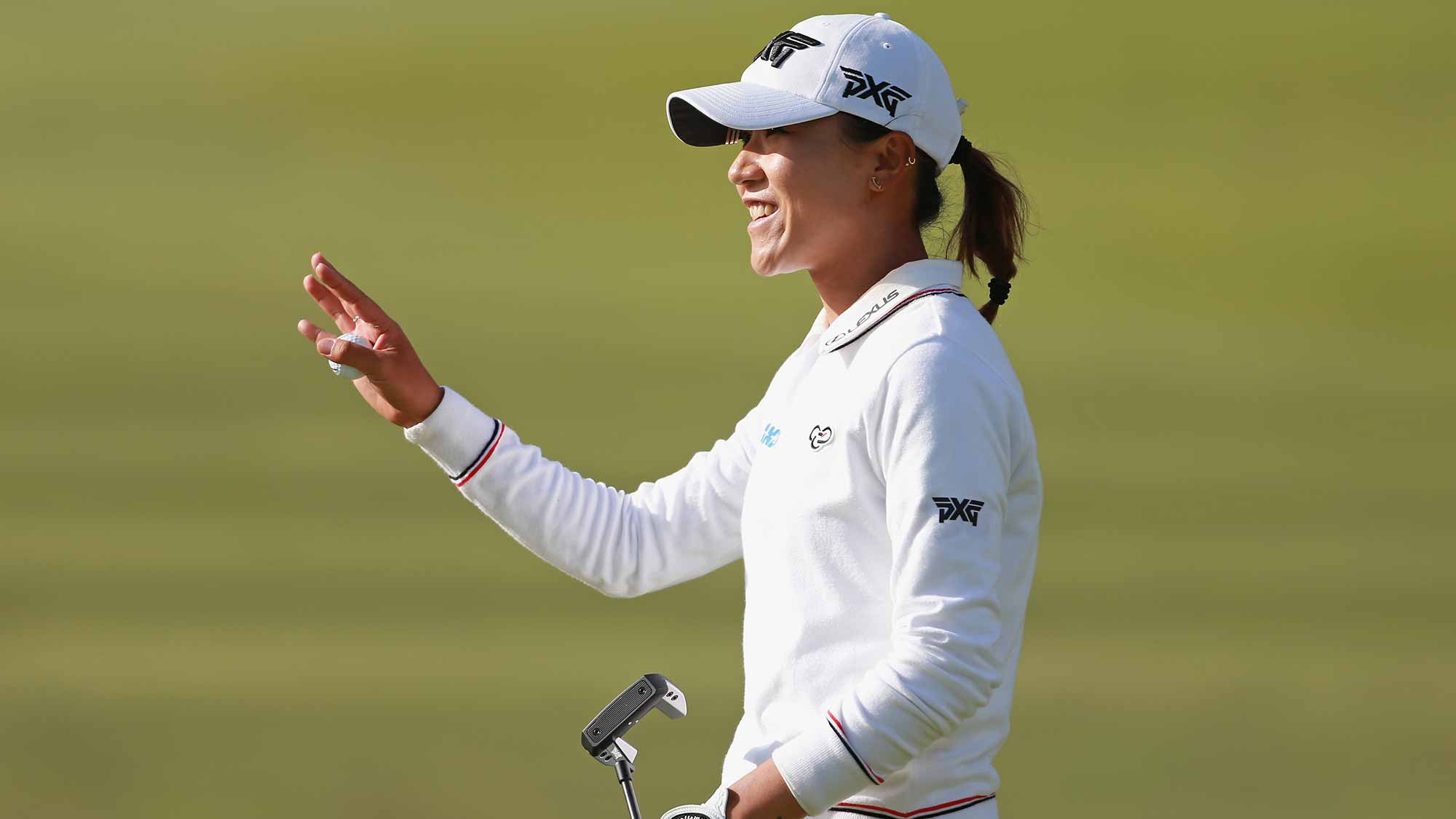 Ko, who turned 22 on April 24, won in dramatic fashion last year, making a birdie on the final hole of regulation to get into a playoff with, of all people, Minjee Lee. Then, on the first extra hole – No. 18 – Ko hit a 3-wood from 230 yards over a tree to inside three feet for the eagle that won the tournament.
"I don't think I ever chipped in as many times as I did last year," Ko said, laughing at the memory. "That shot on 18 over the tree is one of the top three of my life," she said. "It could have bounced badly, but when things are going right the bounces go the right way."
That's the way things happen at Lake Merced for Ko, who burst on the scene as a 14-year-old amateur who won on the Australian Ladies Professional Golf Tour. From 2012, when she won the CP Women's Open on the LPGA as a non-member at 15, through 2016, Ko missed only one cut, was the 2014 Rolex Rookie of the Year and the 2015 Rolex Player of the Year while winning 14 times.
But since the Marathon Classic in July 2016, Lydia has missed seven cuts and won only that one time at Lake Merced last year. At the end of 2016, Lydia changed coaches, clubs and caddies – moves criticized by many – but now appears to have re-established a rhythm to her life and her game.
While her main flaw remains the fact that she drives the ball short and errant off the tee, she's not really gone backward in her statistical performance as much as the rest of the competition has leaped forward. In the five years she's been an LPGA member, the talent pool as exploded.
"I've been playing pretty consistent except for the ANA and Australia," Ko says about a solid start to 2019 marred only by a T-44 at the ANA Inspiration and a missed cut in the ISPS Handa Women's Australian Open.
"There is just an immense amount of talent out here now and winning is just so hard," she says, an accurate assessment of the way things have changed since she's been on tour. "I have to focus on concentrating and stay positive and simplify things."
Consider this: When Ko was a rookie in 2014, Rolex No. 1 Jin Young Ko, No. 2 Minjee Lee, No. 3 Sung Hyun Park, No. 5 Nasa Hataoka, No. 7 Brooke Henderson and No. 11 Nelly Korda were not yet tour members and No. 4 Ariya Jutanugarn was still recovering from an injury. That's a massive talent explosion.
But if anyone has the equilibrium to adapt to changing times it is Ko. One of her strengths is physical and emotional balance and that's what she's drawing upon to get back to her winning ways after a couple of years of turmoil.
For Ko, going to Lake Merced is like going home. It just might be the place where she gets back to her winning ways – once again. For some people, some places are simply magical, and there's no need to explain why.