It's hard to call most of them "rookies," even though, technically, that's exactly what they are.
A lot has been made of the fact that five of the 12 players on Juli Inkster's U.S. Solheim Cup team will be making their debuts this week. Much of the USA's "underdog" status stems from the team's overall lack of Solheim experience.
Granted almost half of the roster will don the uniforms and step into the first-tee gauntlet of this event for the first time. And no matter what they've been told, until they experience that moment – until they feel the reverberating roars when their opponents' names are called and hear the rapid thumping of their own heartbeats as the words, "Representing the USA…" are announced – they cannot appreciate the magnitude of the event or what the next few days will mean to them later in life. It is, as Annika Sorenstam said about her first Solheim Cup, "an indescribable experience."
But it's not like these American rookies are naïve. Their average age is 24.6. To put that into perspective, the average age of all winners on the LPGA Tour this season is 24.4. They aren't even the youngest players on their own team. That honor belongs to 20-year-old Angel Yin, who made her Solheim debut in 2017 in Des Moines. Throw in the fact that rookies Marina Alex and Brittany Altomare are closer to 30 than they are to 25 and it's easy to conclude that this bunch will be tougher to intimidate than a typical crop of rookies might be.
They've been around. They've been knocked down by the pitiless cruelty of the game. And, through resolve and determination, they've come back. It's a perspective few rookie classes bring.
"My five Solheim Cup rookies…are far from inexperienced. Nelly Korda, Marina Alex, Megan Khang, Brittany Altomare and Annie Park all know how to handle pressure and I have no doubt they will rise to the occasion," Inkster wrote in her captain's blog.
Indeed, Nelly Korda (21), who will almost assuredly be paired with her sister Jessica (26) and a veteran of the 2013 Solheim Cup, has a win and eight other top-10 finishes this season. Nelly hits almost 77% of her greens in regulation (ranking second on tour) and ranks ninth in overall scoring at 69.81.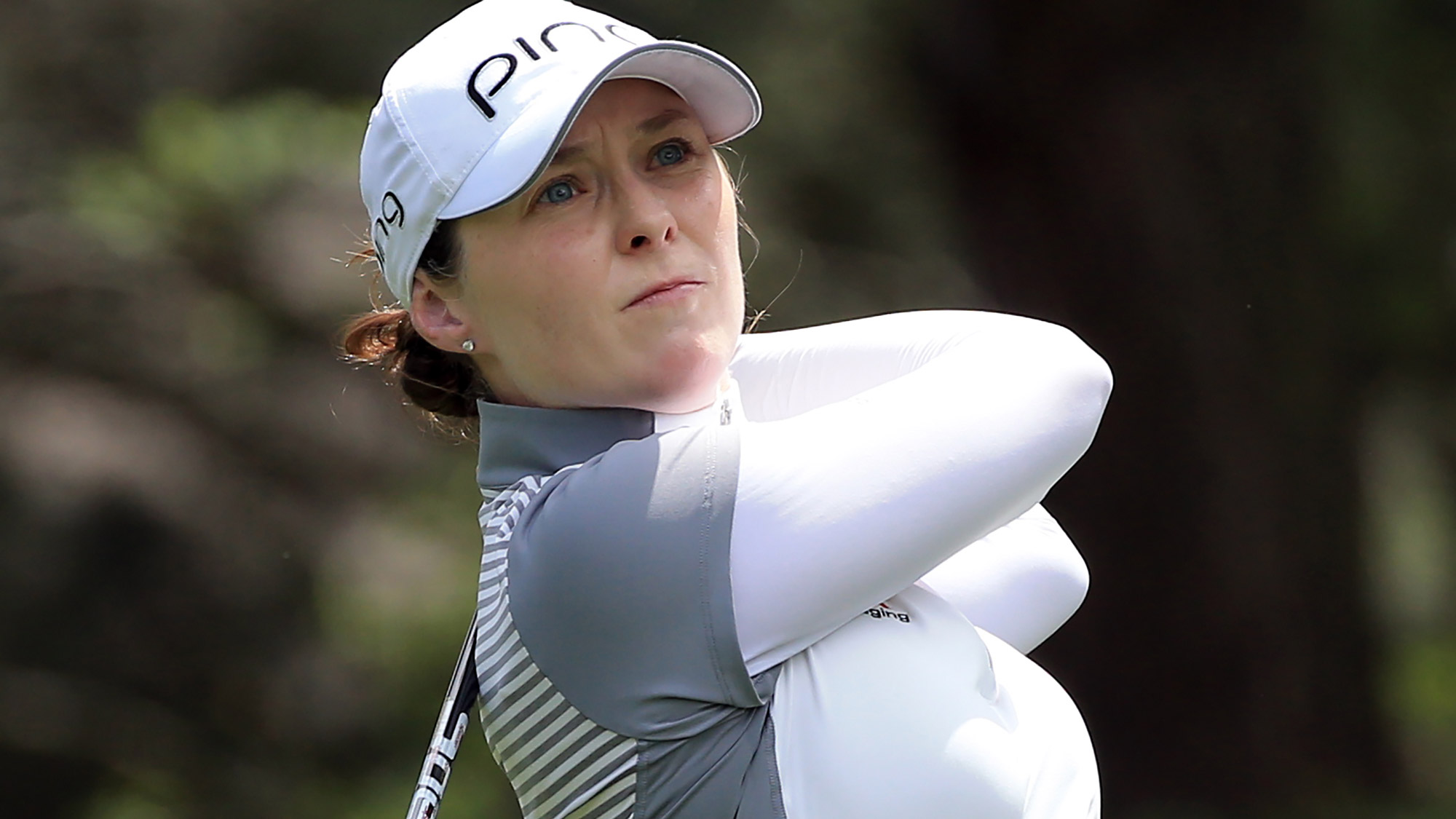 Altomare (28) has had three top-five finishes since the middle of June and leads the American squad in birdies for the year with 277. She also just came off a third-place finish at the Cambia Portland Classic, the last LPGA event before the Solheim Cup.

"Playing Solheim has always been a dream of mine," Altomare said. "It's been more on my mind since (the qualifying) restarted two years ago. Certainly, I hoped someday I could get there. Now here I am. I've worked really hard and I've been playing well so I'm excited."

Unlike Annie Park, who played on the victorious U.S. Curtis Cup team in 2014 after leading her USC Trojans to a team national championship in 2013, Altomare hasn't represented her country since the Junior Solheim Cup in 2006. And she hasn't played on a team of any kind since she was at the University of Virginia.

"It's exciting that I made the team," Altomare said. "I loved playing (college golf) at Virginia. I just love being part of a team. So I'm really looking forward to that again. But like I keep telling everybody, it's really cool and exciting, but I also want to play well. I want to contribute and do well for the team.

"It's cool to see new faces that are now playing Solheim. I think it just goes to show how strong American women's golf is right now. So I think it will be a really fun week and everybody is excited. But most important, everybody wants to play well and win."

At the Evian Championship, Stacy Lewis played the first two rounds with Altomare. Afterward, she told Inkster that the 28-year-old had to be on the team, even if it meant using a captain's pick. Even if it meant leaving Lewis at home. Altomare locked up the final automatic qualifying spot after the CP Women's Open, and Lewis earned one of Inkster's picks, along with veteran Morgan Pressel.

"Sure, I get butterflies," Altomare said, "There's an adrenaline rush every time I tee it up. Those feelings will no doubt be more intense (at Gleneagles). But I think that's the fun of it. If I didn't feel that way, I probably wouldn't be playing."

They all feel that way. Whether it's Alex (29), who has four top-10 finishes this season and won her first LPGA event a little more than a year ago at the 2018 Cambia Portland Classic, or Megan Khang (21), who hits 80% of her fairways and had two of her five top-10s this year in major championships, this class of American rookies cannot wait for Friday and the first shot of the Solheim Cup to arrive.

They've waited a long time…longer than most rookies. That gives them context. And it gives them an edge.