The distance revolution is coming to women's golf. In fact, the first wave has already arrived. And those longer drives are leading to lower scores and an exciting brand of play on the LPGA. The question is how low can they go – and how long can they go?
According to one expert, the LPGA's version of the 4-minute mile – a player averaging over 300 yards off the tee – is not that far away.
"The moment we crack 300 that's going to change the women's game," says Dave Phillips, cofounder of the Titleist Performance Institute and a Top-100 teacher. "It's like breaking the 4-minute. You now believe it can be done."
And believing you can do something is a huge part of doing something. Literally, the belief system of what's possible in the women's game is changing.
Let's look at the "what" first and then ask the "why." Anne van Dam is leading the LPGA in driving distance at 285.86 yards. In all, eight players are averaging more than 275 yards with 18 averaging more than 270 yards.
In 2014, Brittany Lincicome led the tour in driving distance at 271.462 yards and she was the only player to average more than 270. No. 50 in driving distance in 2014 was 252.105 while this year it's 261.939.
And as the players are hitting it longer, the scores are going lower. Jin Young Ko leads in scoring average at 69.034 with 10 players averaging below 70 and No. 50 at 71.2.
In 2014, Stacy Lewis led the way at 69.532 – nearly a half-stroke higher than Ko – and only four players averaged under 70 with No. 50 at 71.837, almost two-thirds of a stroke higher than this year.
In one of the most dramatic statistics, In-Kyung Kim averaged 245.75 yards in 2018. This year she's hitting it 261.95 yards – an astounding gain of 16.20 yards in one year. And Kim has actually gotten more accurate, hitting 74.12 percent of fairways last year and 75.29 percent this year.
So, what's going on here?
"I think the biggest thing is understanding how to use the ground and how to push to generate club head speed," says Phillips. "Also, technology has helped," he says. But he's not necessarily talking about clubs and balls.
"Playing equipment has strict limits on its performance standards," Phillips says. "It's the other advances, like launch monitors, radar, club fitting and social media. We can see a player's swing immediately now on Twitter or Instagram and we can use technology to dial them in to maximize efficiency."
Phillips says that because of Title IX, which mandates gender equality in college athletics, women playing college golf have access to better technology and better training than before. "It helps that they are getting the same training as the guys," he says.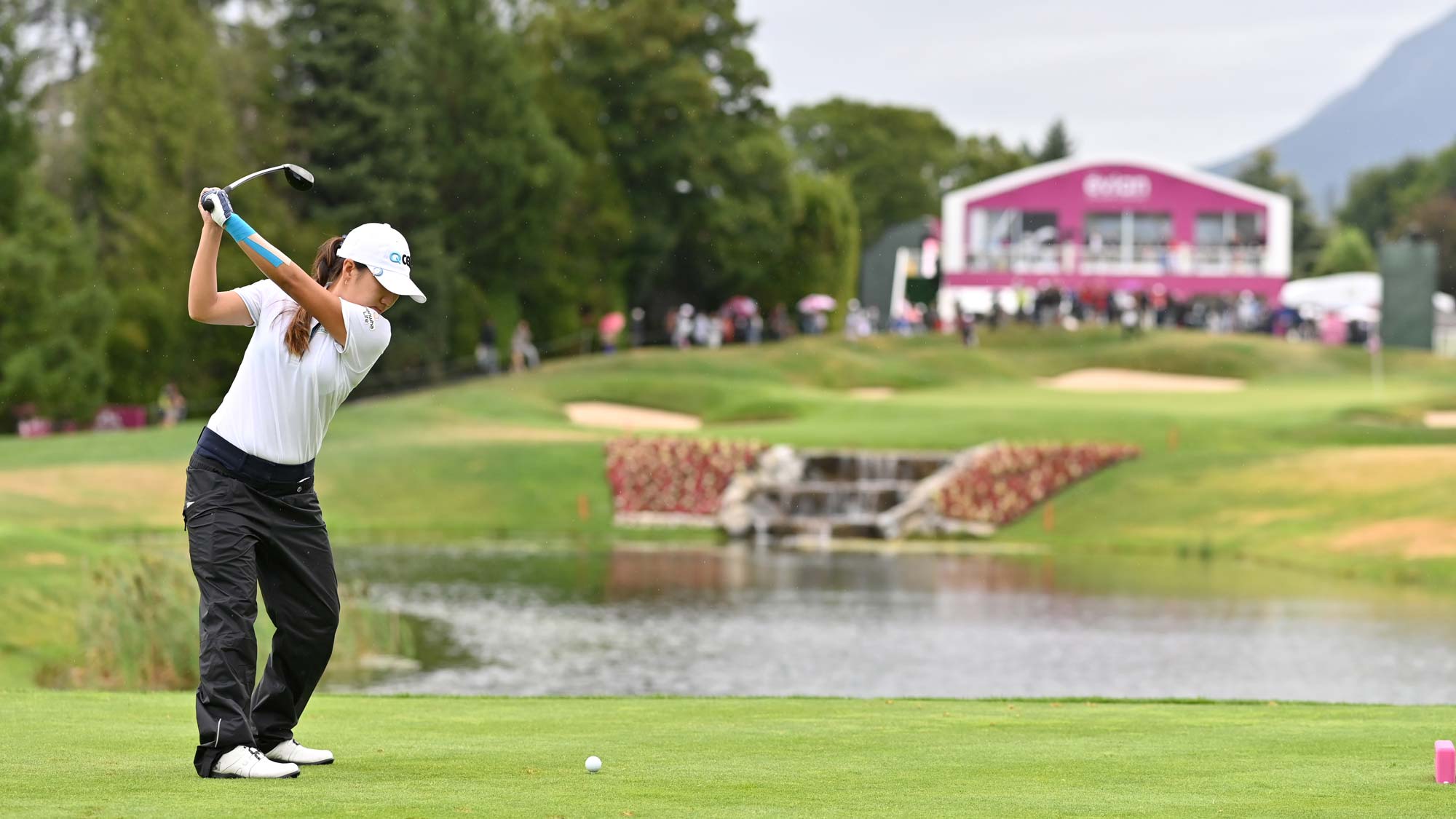 There has also been a revolution in understanding what training methods work.
"For years, we were taught that training with a heavy or weighted club would build golf specific muscles which would make us longer," says Gareth Raflewski, a Canadian-based coach who works with Jin Young Ko, Ariya and Moriya Jutanugarn and others
"With new research from Superspeed golf, they have found this to be false," Raflewski says. "Actually, learning to swing lighter clubs as fast as possible has shown significant gains in club head speed."
Three of the top 10 in the current Rolex Rankings are also in the top 10 in driving distance: Rolex No. 2 Sung Hyun Park (4), No. 3 Lexi Thompson (5) and No. 8 Brooke Henderson (9). Two others are in the top 20 in driving distance: No. 5 Ariya Jutanugarn, who doesn't even use a driver (19) and No. 9 Nelly Korda (14). Her sister, Jessica, is No. 7 in driving distance.
It is also interesting to note that all of these players are in their 20s. They not only have access to better training and technology now, they started working on developing club head speed at an early age.
"For me and my juniors, it's all about maximizing gains around 12-15 years old," Raflewski says. "I will teach them to hit it straighter later."
He says he is working with a 10 year-old-girl that won the world long drive contest at 195 yards. He teaches a 13-year-old with club head speed in the low 90's. (The LPGA average is 94 mph). And he works with a 15-year-old who swings 100 mph and a 17-year-old around 105 mph.
"I'm not trying to brag," Raflewski says, "but merely point out that the next generation is training for speed and we, as coaches, now understand more ways to achieve these gains."
As for the startling gain in distance by In-Kyung Kim, Phillips says its technique and hard work.
"Training in the gym with Robert Yang has been huge for her," Phillips says. "They've worked really hard with her lower body power and being able to push from that. It helps if you did fast-twitch muscle movements when you were young. Running, jumping, sprinting. That's why it's good to do more than one sport."
The LPGA's #DriveOn campaign is all about empowering girls and young women. Right now, there is a Drive On campaign on the tee box at LPGA tournaments and it's brought a whole new power to women's golf.