Meet the Teams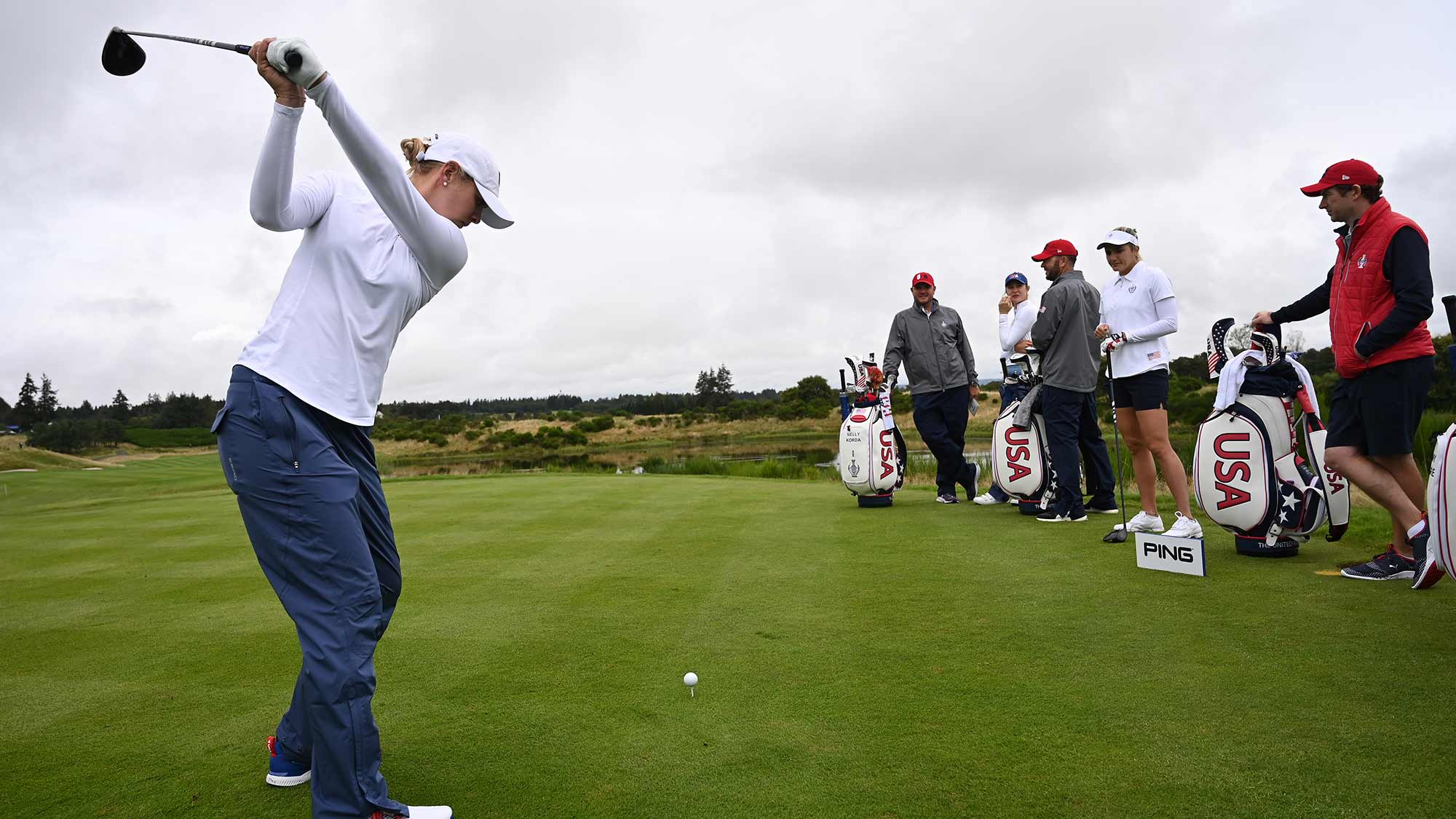 Team USA
In her two prior stints as captain of Team USA, Juli Inkster grouped her team into three pods of four players each. The strategy paid off as Inkster won the last two meetings with Team Europe. She plans to use the same system again at Gleneagles, where players will practice and be paired exclusively with members within their pod during each session of the Solheim Cup.
Here are the pods for this week's matches:
Pod 1: Lexi Thompson, Brittany Altomare, Jessica Korda, Nelly Korda

Pod 2: Danielle Kang, Lizette Salas, Annie Park, Megan Khang

Pod 3: Angel Yin, Stacy Lewis*, Morgan Pressel, Marina Alex
*Stacy Lewis was replaced by alternate Ally McDonald on Tuesday of Solheim Cup week.
Click here for the full player bios for Team USA.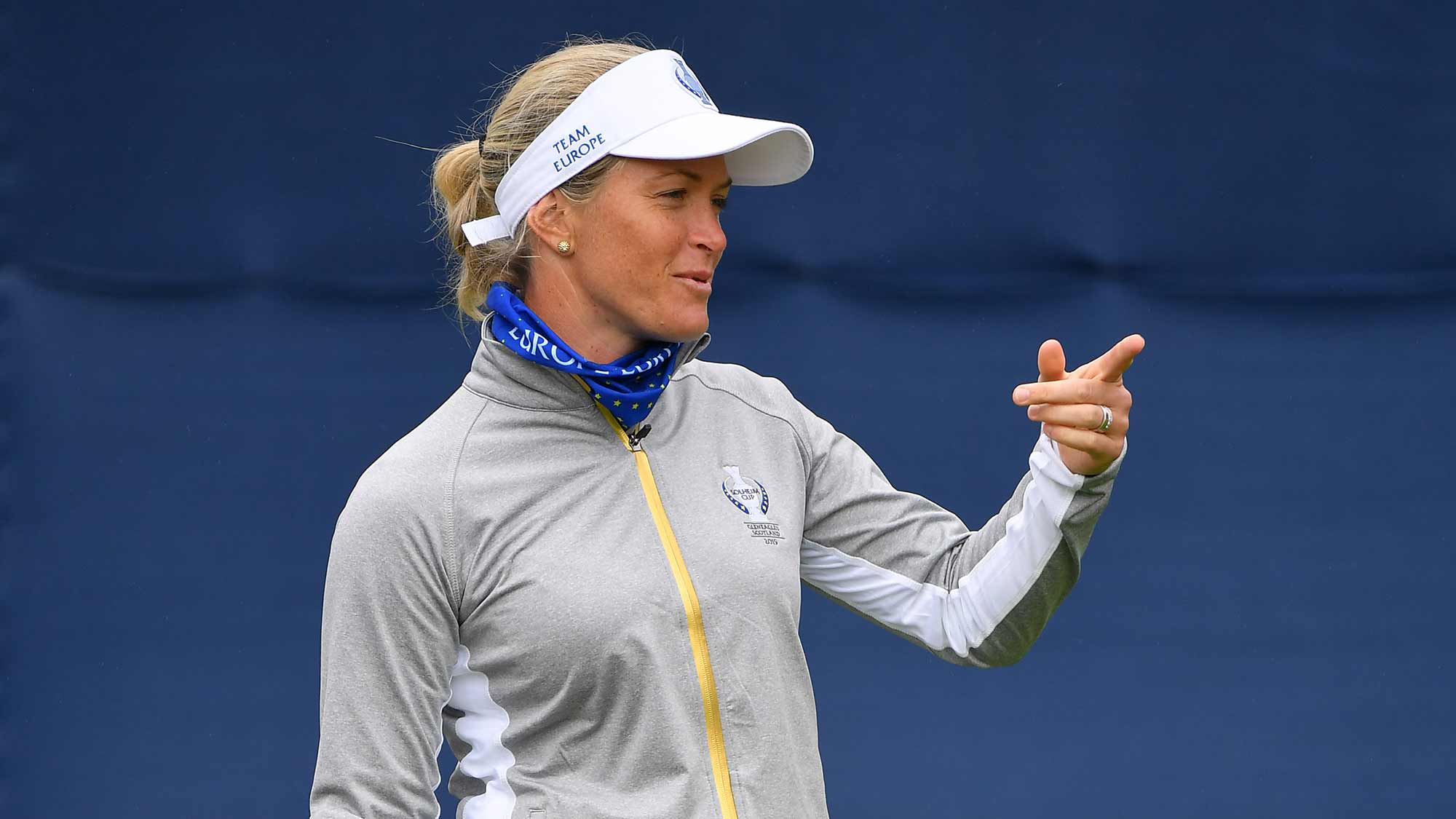 Team Europe
Carlota Ciganda
Anne van Dam
Caroline Hedwall
Charley Hull
Georgia Hall
Azahara Munoz
Caroline Masson
Anna Nordqvist
Bronte Law
Celine Boutier
Jodi Ewart Shadoff
Suzann Pettersen
European Solheim Cup captain Catriona Matthew isn't using a pod system, but like Inkster she plans to pair members of her team based on their personality.
"I generally go more for personality-wise than game-wise," Matthew said about her strategy for determining her pairings. "I think it's important to feel comfortable with the person you're playing with, so not necessarily the same game but more the same personalities."
Click here for the full player bios for Team Europe.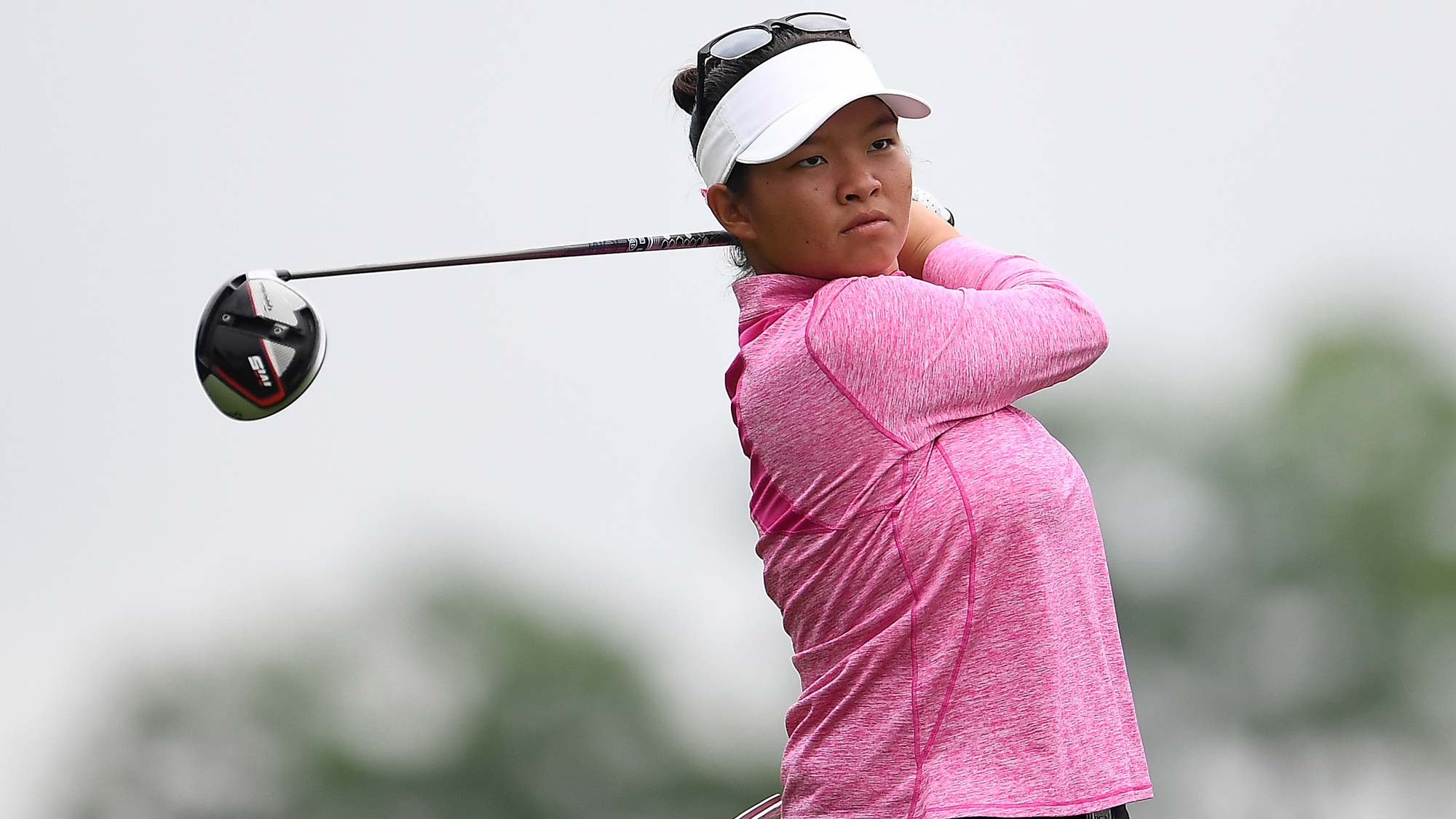 Quotable
"I wouldn't mind it. I think I'd annoy her by talking her ear off actually." - Team USA rookie Megan Khang on the possibility of facing Suzann Pettersen in the Sunday Singles Matches
Click here to listen to more from Khang and Team USA from the 'On the Tee' podcast.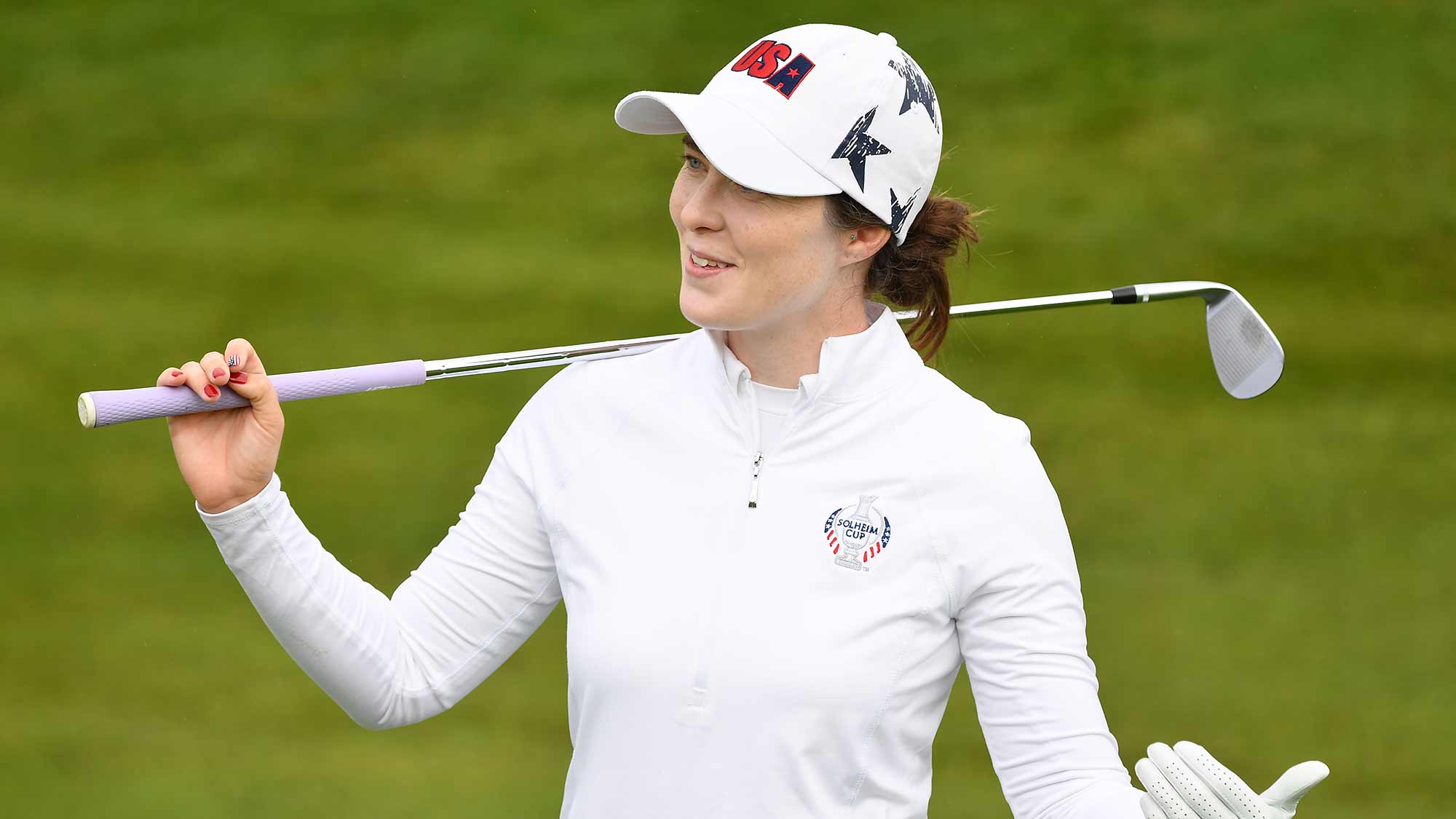 Numbers to Know
25.5 – The average age of Team USA, the youngest American team in Solheim Cup history
31 – The number of combined Solheim Cups played by members of Team Europe, versus 18 played by members of Team USA
2013 – The last year Team Europe won the Solheim Cup
8.5 - The number of points earned by Team USA to mount the largest comeback in Solheim Cup history to win the 2015 matches
4 – The number of captain's picks by Catriona Matthew for Team Europe (Celine Boutier, Bronte Law, Jodi Ewart Shadoff, Suzann Pettersen)
2 – The number of captain's picks by Juli Inkster for Team USA (Stacy Lewis and Morgan Pressel)

Schedule
Thursday, September 12
5:30 P.M. – Opening Ceremony
Friday, September 13
8:10 A.M. – Four Foursome Matches
12:40 P.M. – Four Fourball Matches
Saturday, September 14
8:10 A.M. – Four Foursome Matches
12:40 P.M. – Four Fourball Matches
Sunday, September 15
11:40 A.M. – Twelve Singles Matches
6:00 P.M. – Closing Ceremony
*All times are local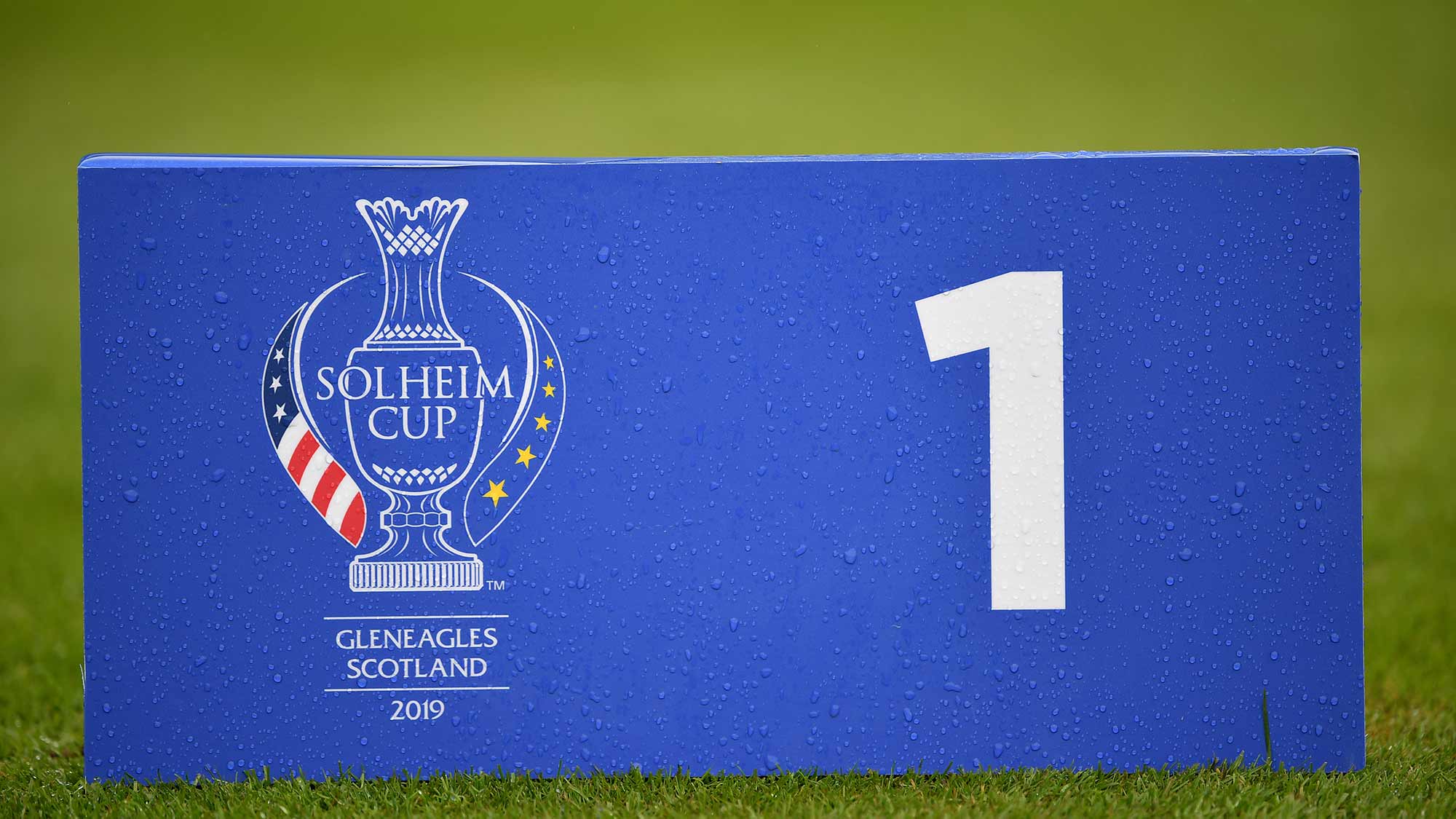 Where to Watch
Golf Channel

Friday, September 13

3:00 A.M. – 1:30 P.M.

Saturday, September 14

3:00 A.M. – 1:30 P.M.

Sunday, September 15

6:30 A.M. – 1:00 P.M.

*All TV times are Eastern