Sometimes the way forward is to take a step back, or at least to the side. The road ahead often is best observed from above, while stationary, rather than while moving down it. From on high, the twists and turns, potholes and pitfalls, can be better detected. That's exactly what Lexi Thompson did midway through last season, and it just may be that it's made all the difference in the world.
As Thompson swings into the 2019 season, she has compiled a resume that would define a great career, and she doesn't turn 24 until Feb. 10. At an age at which Annika Sorenstam had yet to win any of her 72 LPGA titles and 10 major championships, Thompson already has 10 wins, including the 2014 ANA Inspiration with a dozen other top-10s in majors.
Still, there is a sense the surface has barely been scratched. Thompson's achievements are a testimony to her raw talent, but the player who finished 2018 with a victory at the CME Group Tour Championship now seems to have a maturity that was missing before she stunned the golf world with a month-long mid-season break in 2018. Now she sees the world as much more than just golf.
"I hope to balance things between my life both on and off the golf course," Thompson told LPGA.com on the eve of the season-opening Diamond Resorts Tournament of Champions. "I hope to represent the USA in the Solheim Cup," she says. "And I will try my best to win every golf tournament that I play in."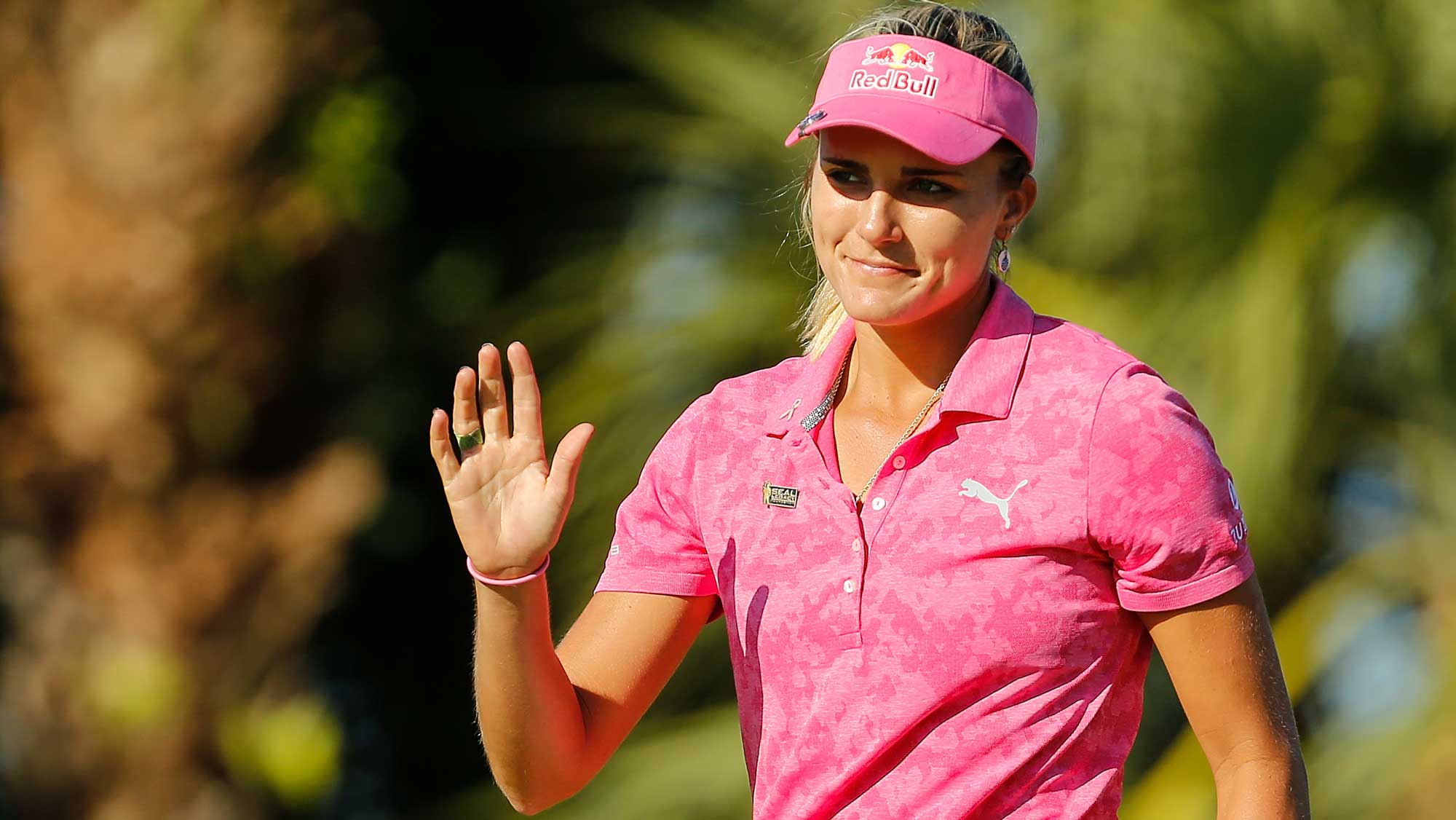 Lexi's month-long hiatus in 2018 helped put into perspective some of the turmoil of 2017. First, there was that four-stroke penalty at the ANA Inspiration. Then, there was her mother's cancer scare. And finally, after she seemed to whip the putting woes that haunted her career, Thompson missed a two-footer that cost her the 2017 CME Group Tour Championship.
Thompson went into 2018 with a bit of a hangover from the previous season. She started out fine – T-6 and T-2 – then played six straight without a top-10 and only once was inside the top-20. After a T-38 at the Marathon Classic, Lexi said she would skip the AIG Women's British Open and ended up taking a month off to reassess her life.
"My break was very important to me," she says. "I really needed to take that time for myself to work on myself off the golf course. It was important to realize that I'm not just a professional golfer, but that I'm also just a 23-year-old young woman trying to figure things out."
The result is a player with the same sensational skills as before and the same intense competitive fire as before, but added to the complex formula that makes up a champion is a dash of maturity that can only be gained by experience, introspection and conversation.
"My perspective remains the same, in that I want to win every tournament that I play in," Thompson says. "But I also now know that it's just a single tournament, that it is not life or death."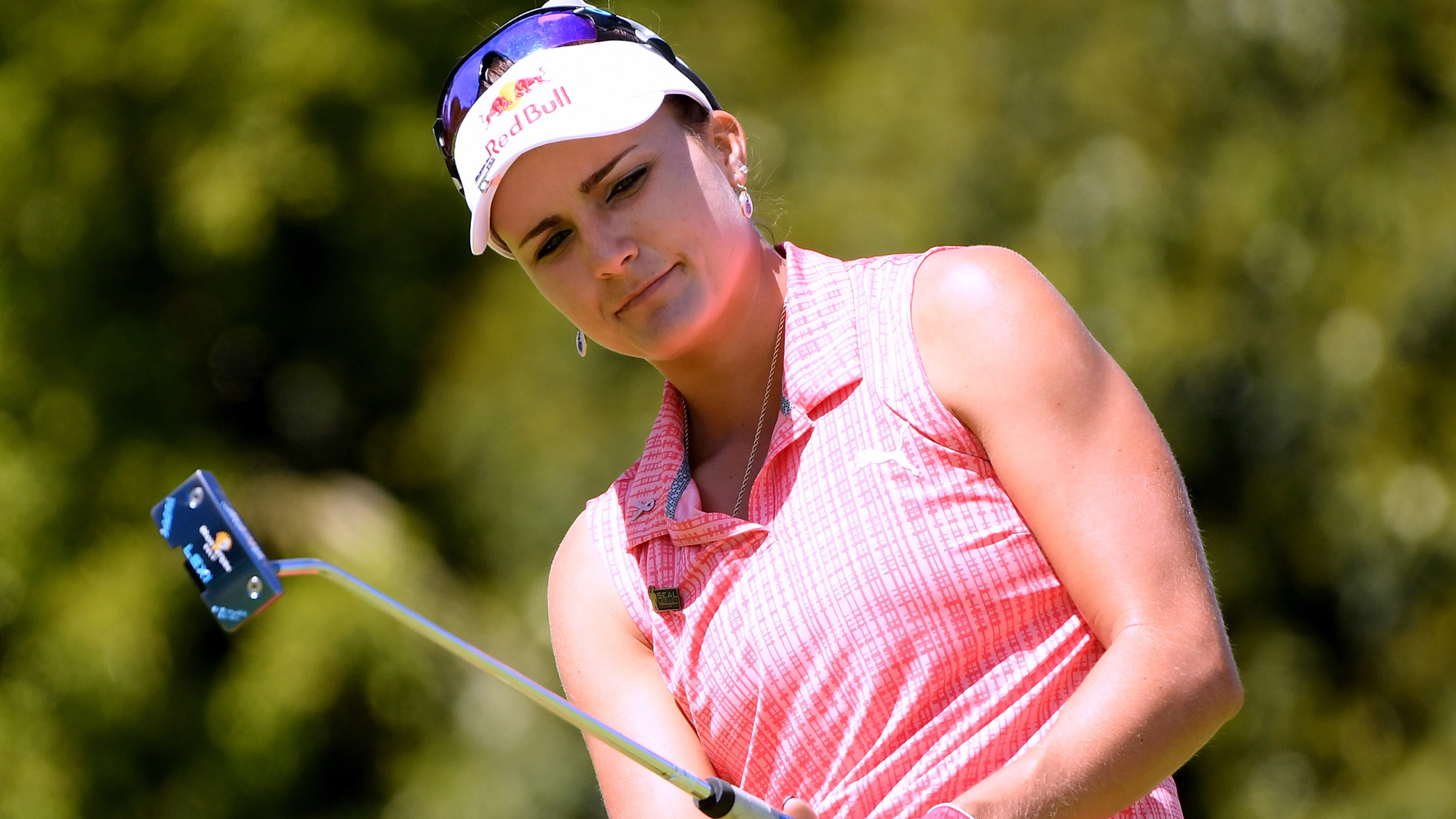 The knowledge Thompson gained during her break and subsequent counseling could be important not just for her but also for the other young LPGA players. She could become a role model for those women who, like her, have grown up in the spotlight of pro sports.
"It was a remarkable year for Lexi," says Bobby Kreusler, her agent for Blue Giraffe Sports. "Lexi realized how important it was to start taking time for herself. And that journey led Lexi to begin to understand that playing professional golf is just what she does for a living, and that it does not define her as a person. Lexi learned that there is much more to life than just playing golf."
Is there a chance that taking part of her focus off the golf course could have a detrimental affect on her game? Kreusler doesn't see it.
"There is no question in my mind that Lexi's personal growth will lead her to being a better player as well," he says. "That balance will make her an even more complete player."
Thompson's talisman in her turnaround comes in the form of a furry friend named Leo, a Havanese-minature poodle mix she picked up in a South Florida pet store. The adorable puppy was her constant companion off the golf course at the Tour Championship, almost a living metaphor for the new dimension to her life.
"I plan to bring Leo to as many tournaments as I can," Lexi says with a laugh. "He is absolutely the best. I really enjoy having him with me."
Sometimes, stepping back reveals happiness in unexpected places. Sometimes, distance uncovers the missing piece that completes the puzzle. Usually, becoming a better person makes you better at whatever you do. A better Lexi Thompson on the golf course will be something to behold.